This intimate wedding at Jabberwocky restaurant in Ottawa was perfect in every way for Cait and Saaqib. I just love when I get the opportunity to spend more than one day with a couple, and this intimate wedding day was part two for C + S. If you missed it, check out their first wedding reception – which was in Hamilton. Their second intimate wedding in Ottawa was held at Jabberwocky Bar, and was bursting with colour with lively floral installations and bright candlesticks that contrasted the dark and cozy interior of Jabberwocky.
Cait and Saaqib chose to do a very different, but equally as stunning look for their intimate civil ceremony. It took place outdoors, on the most perfect (okay, a little humid) summer day, on the water with about 30 of their nearest and dearest.
It was a laid back, intimate wedding day from start to finish – it felt like being around the sweetest and happiest family. It was like that, in fact. 
I wish you so much happiness! Thank you for trusting me, thank you for letting me into your two special days. I am so excited for you both!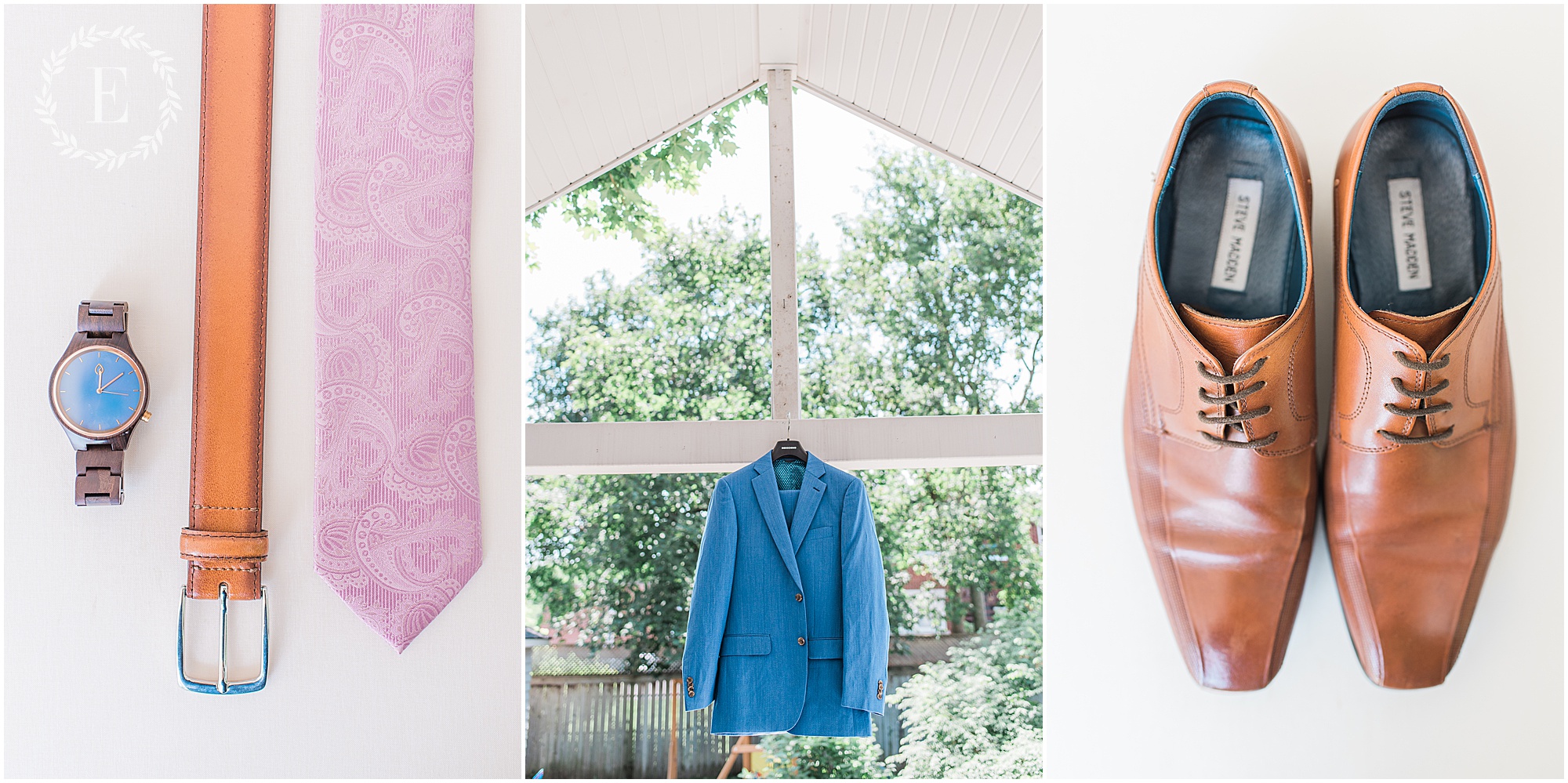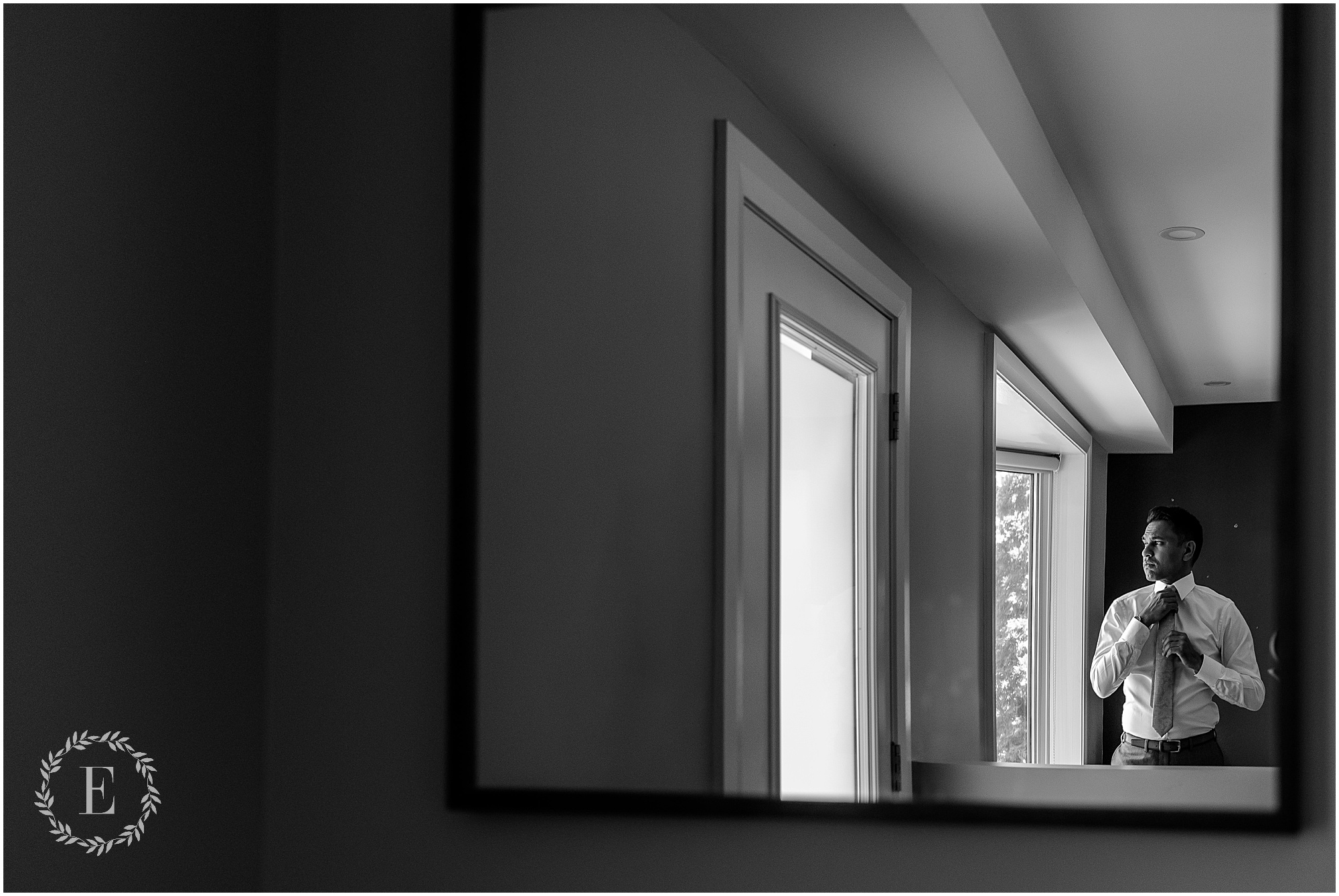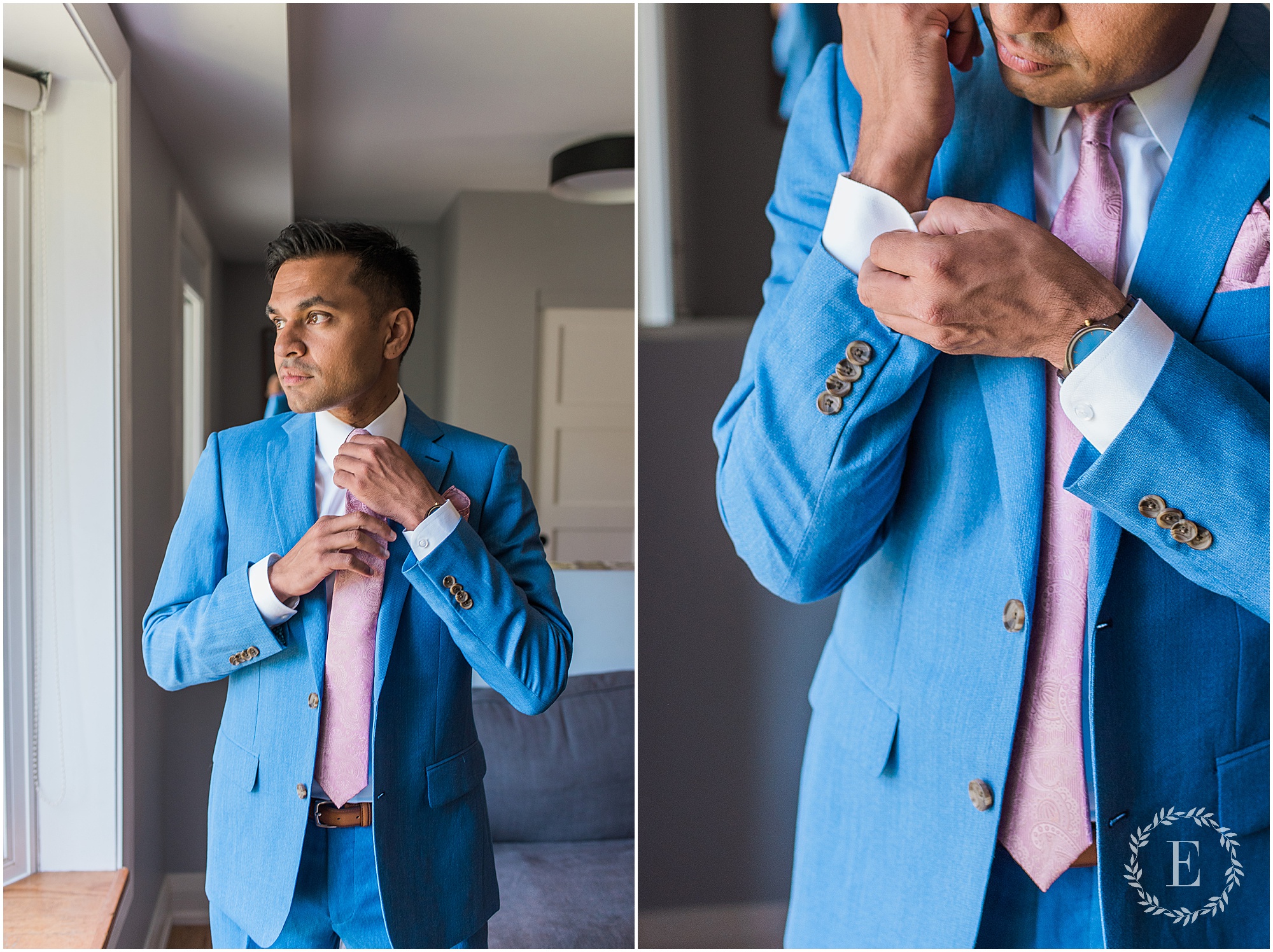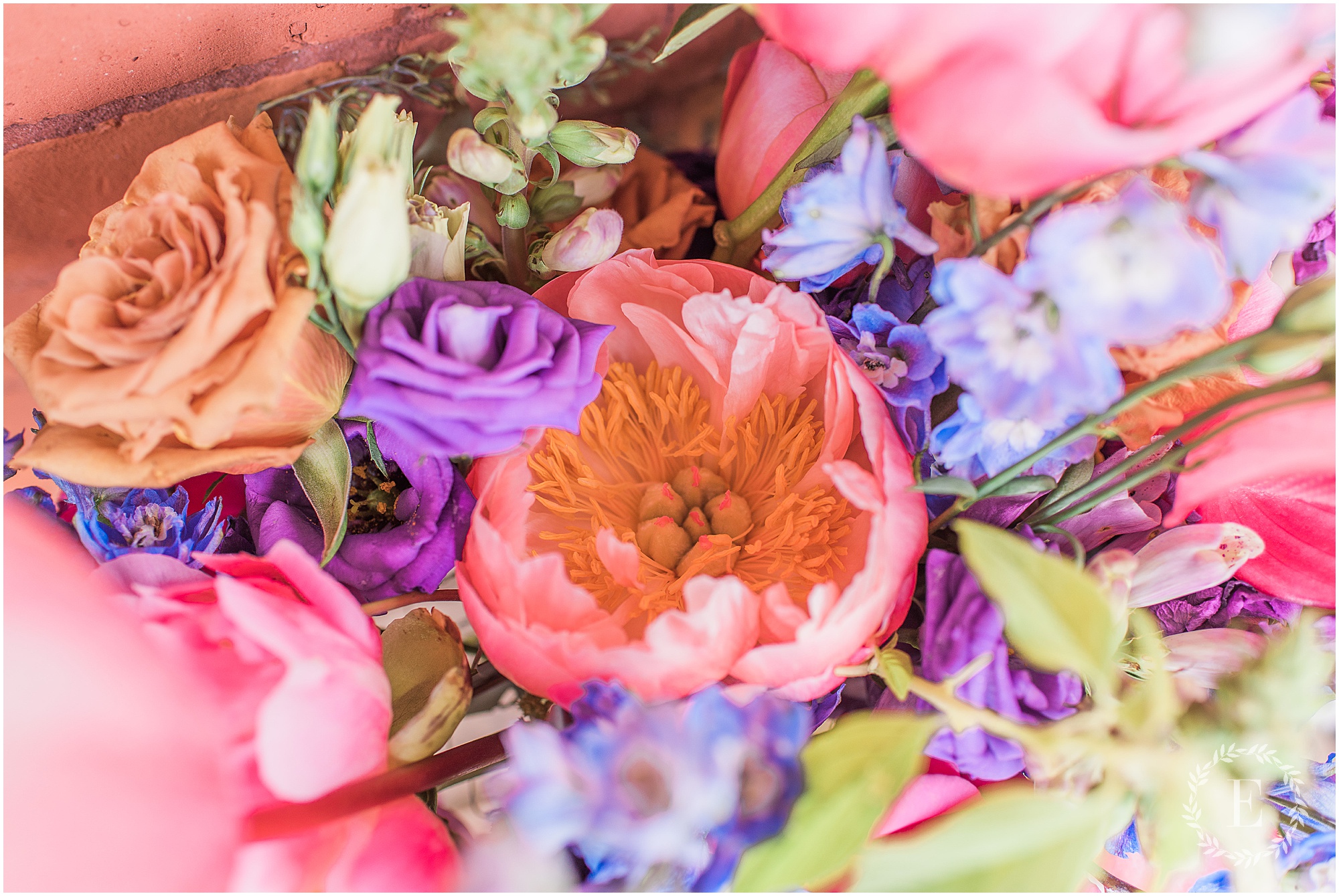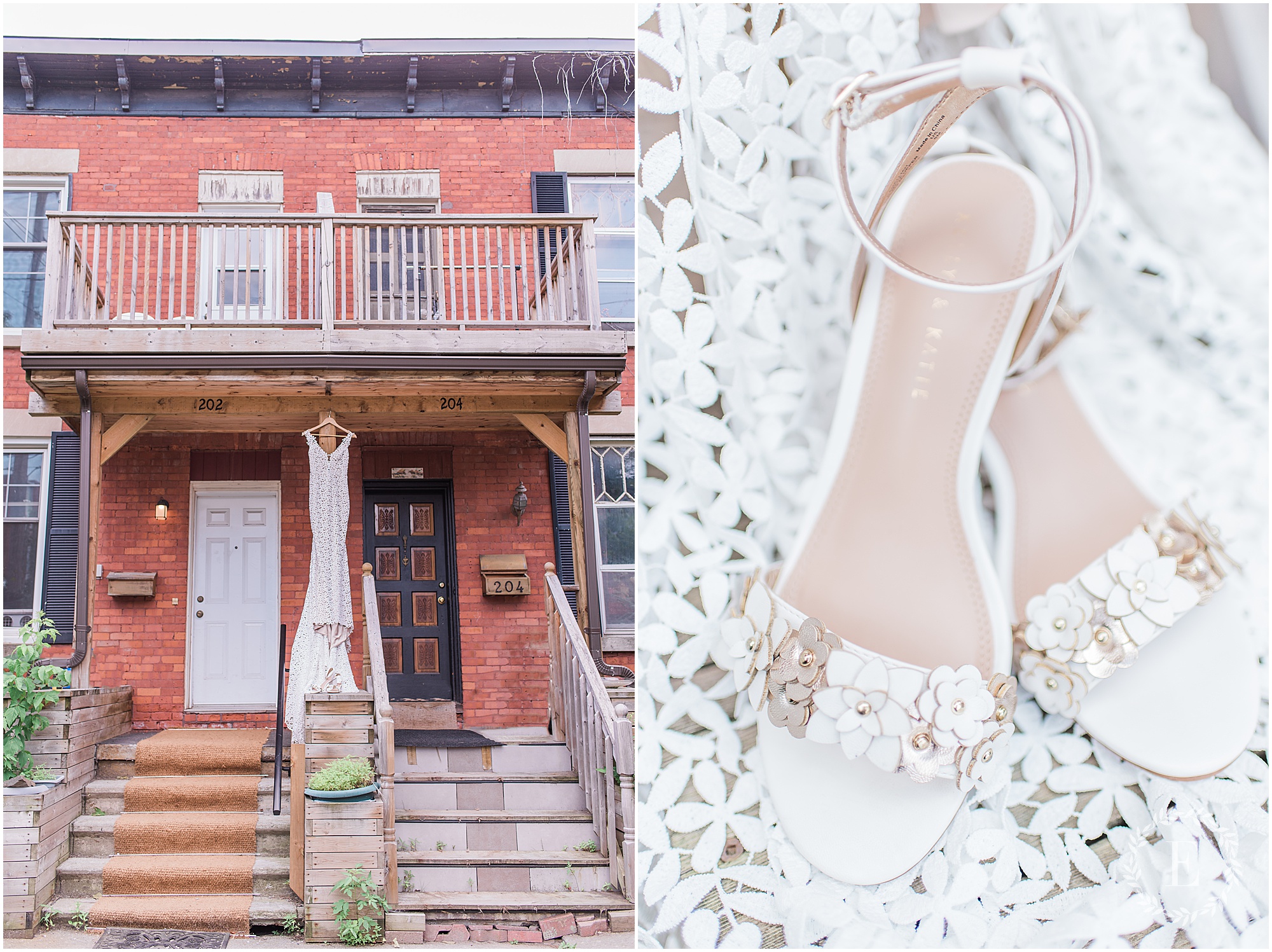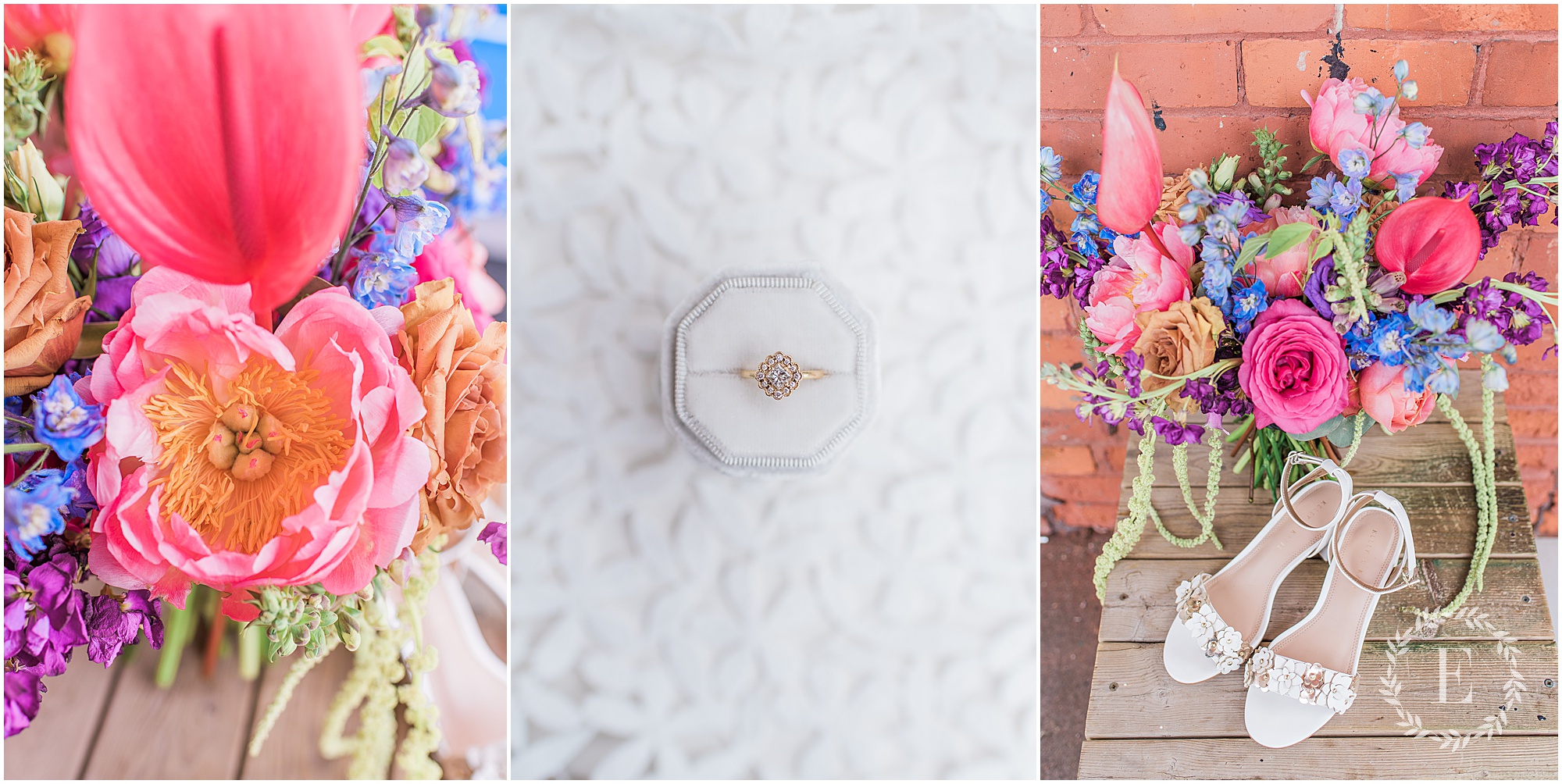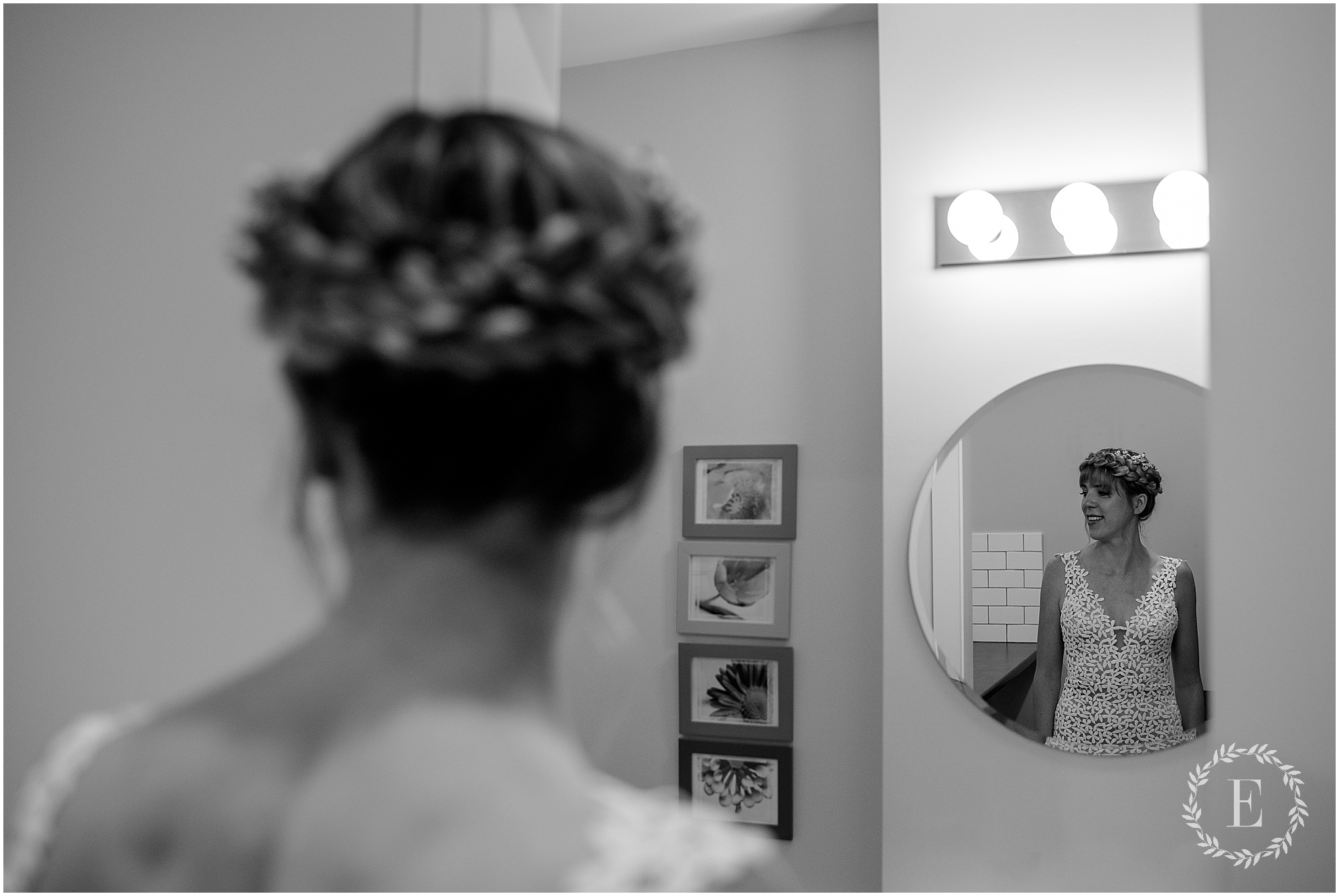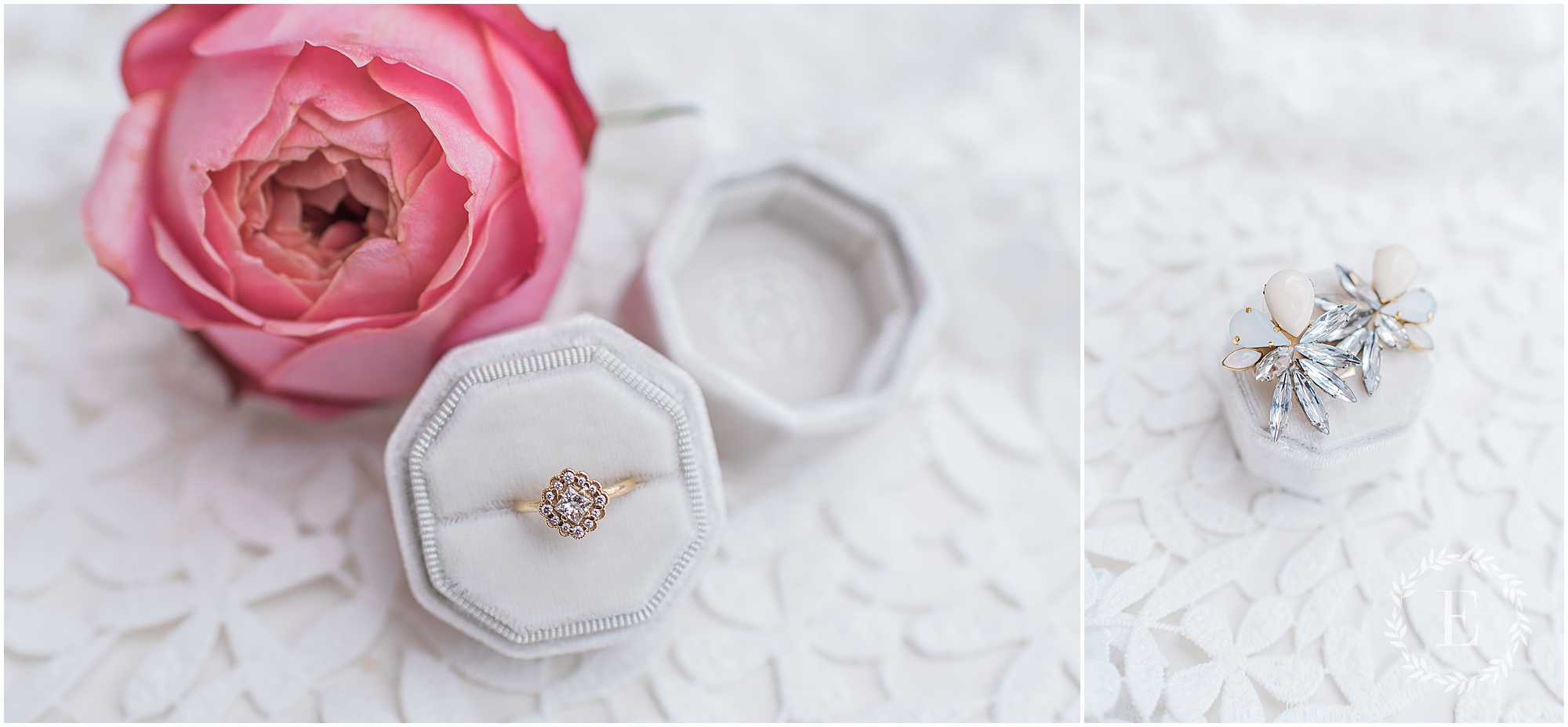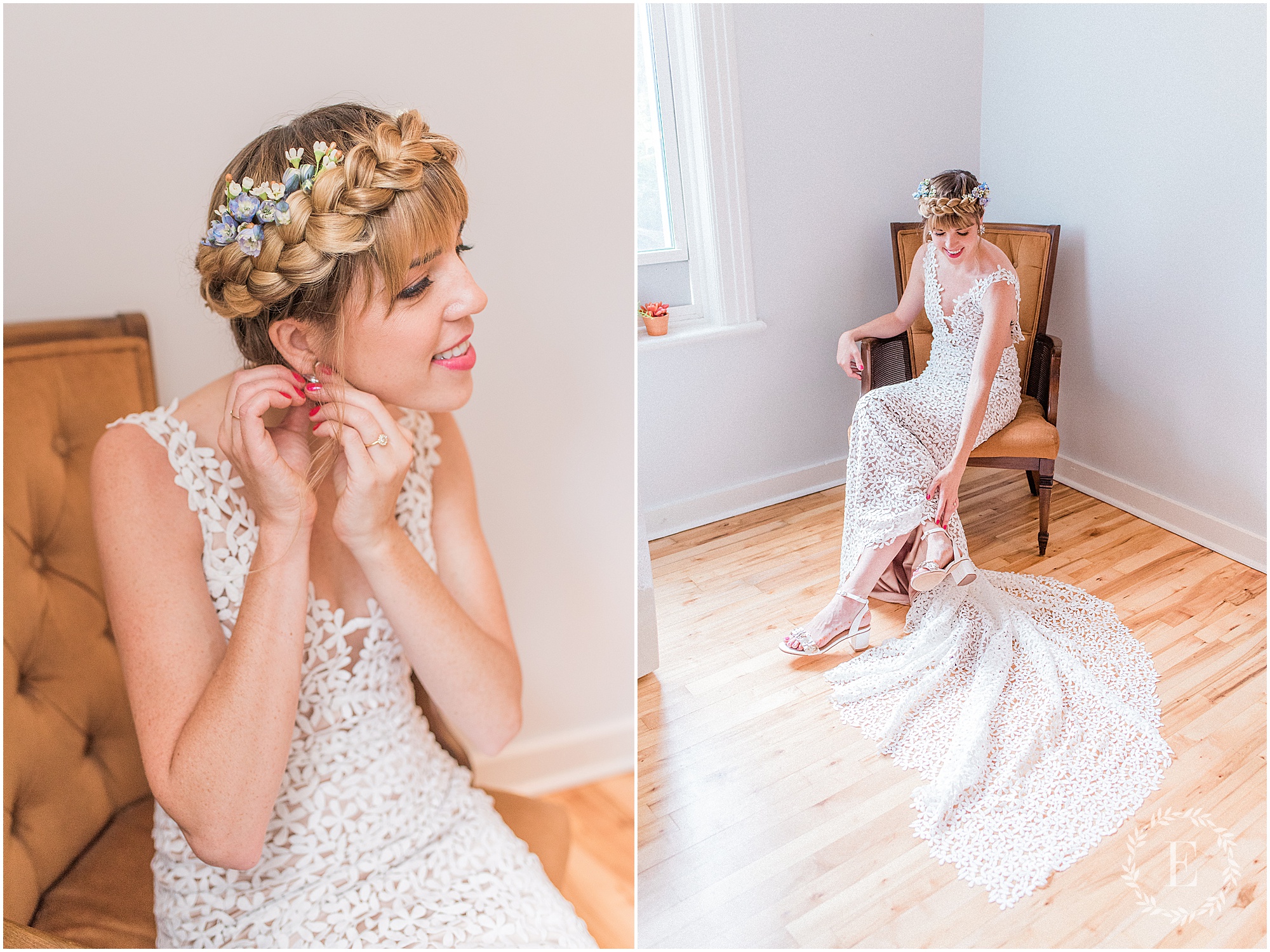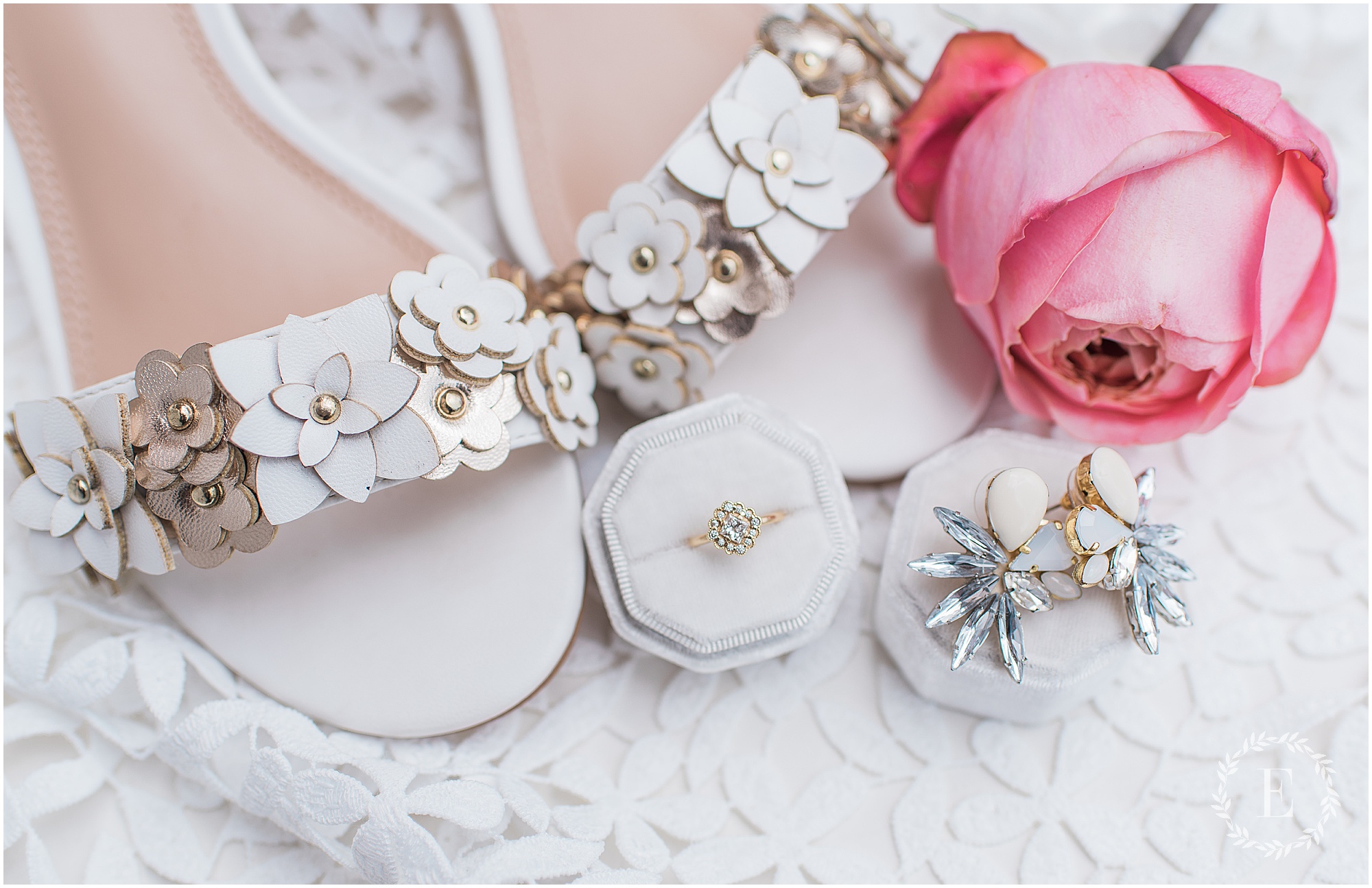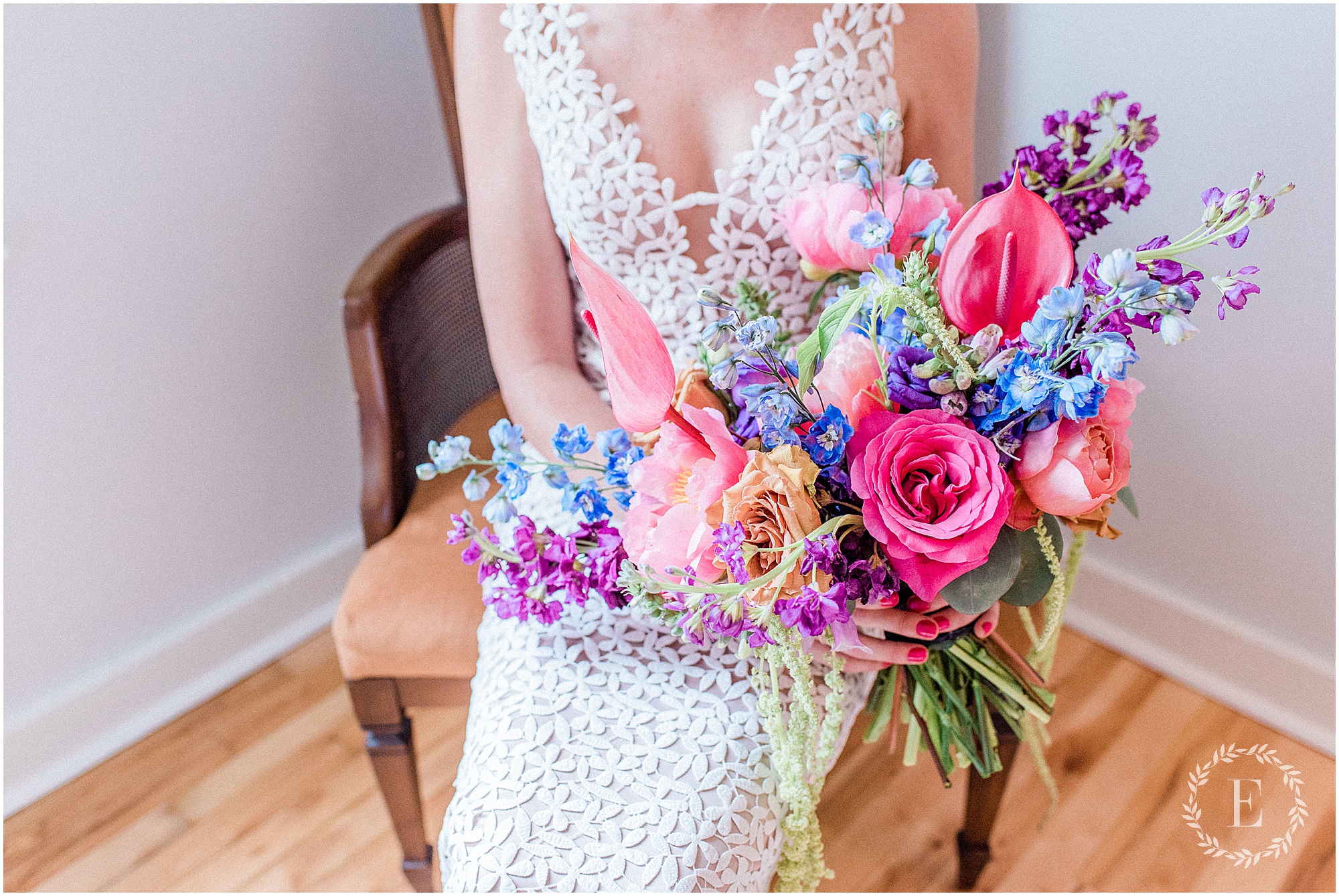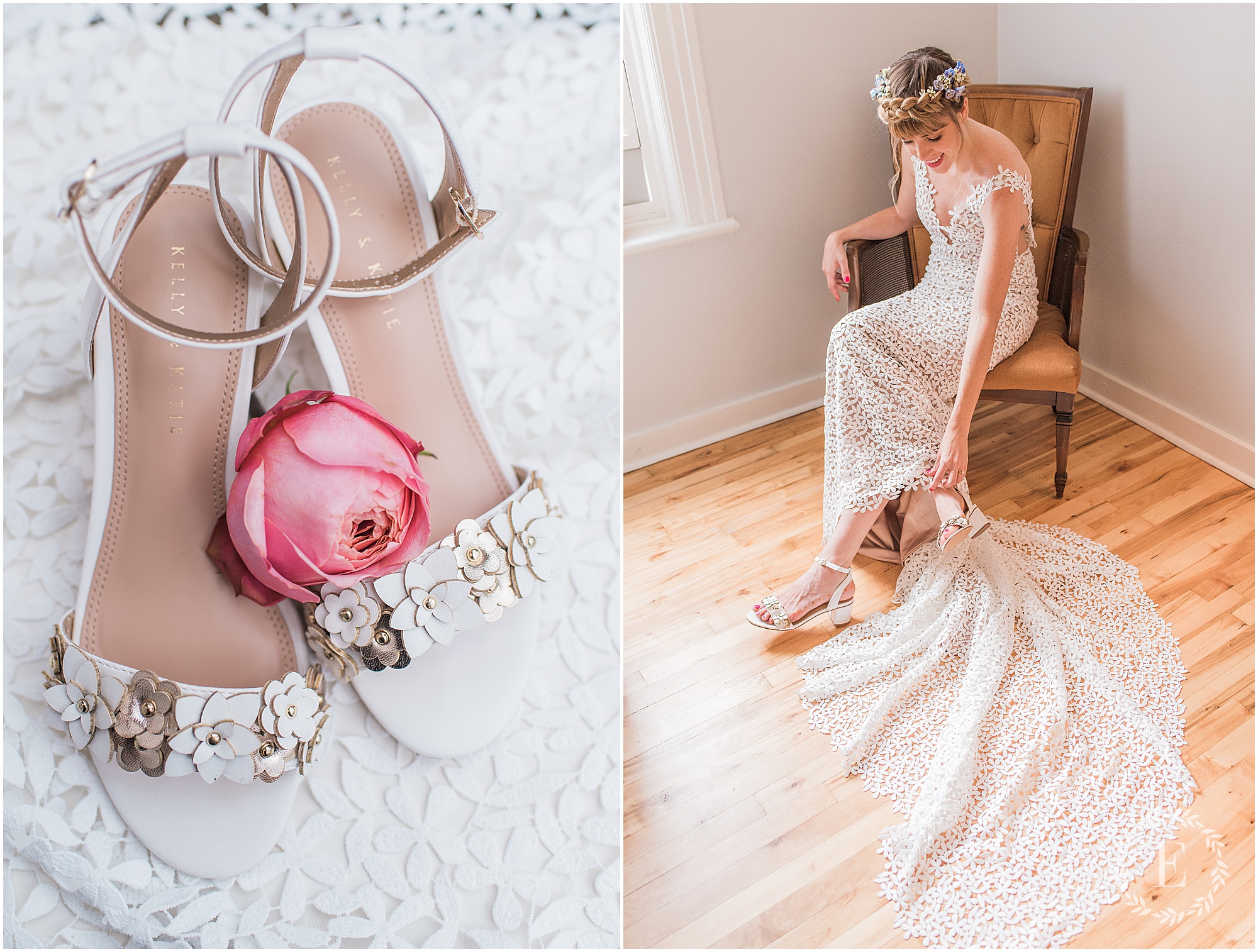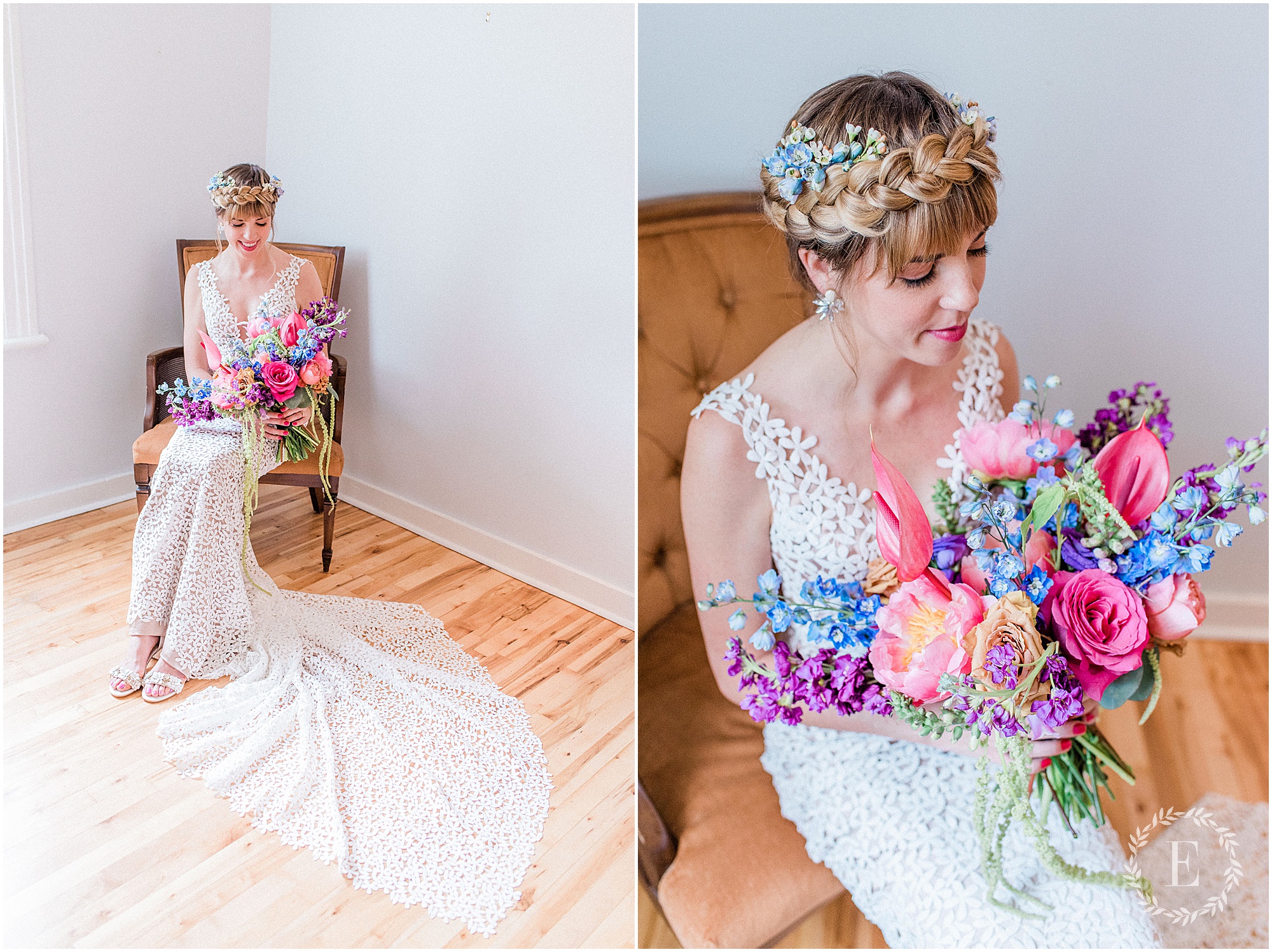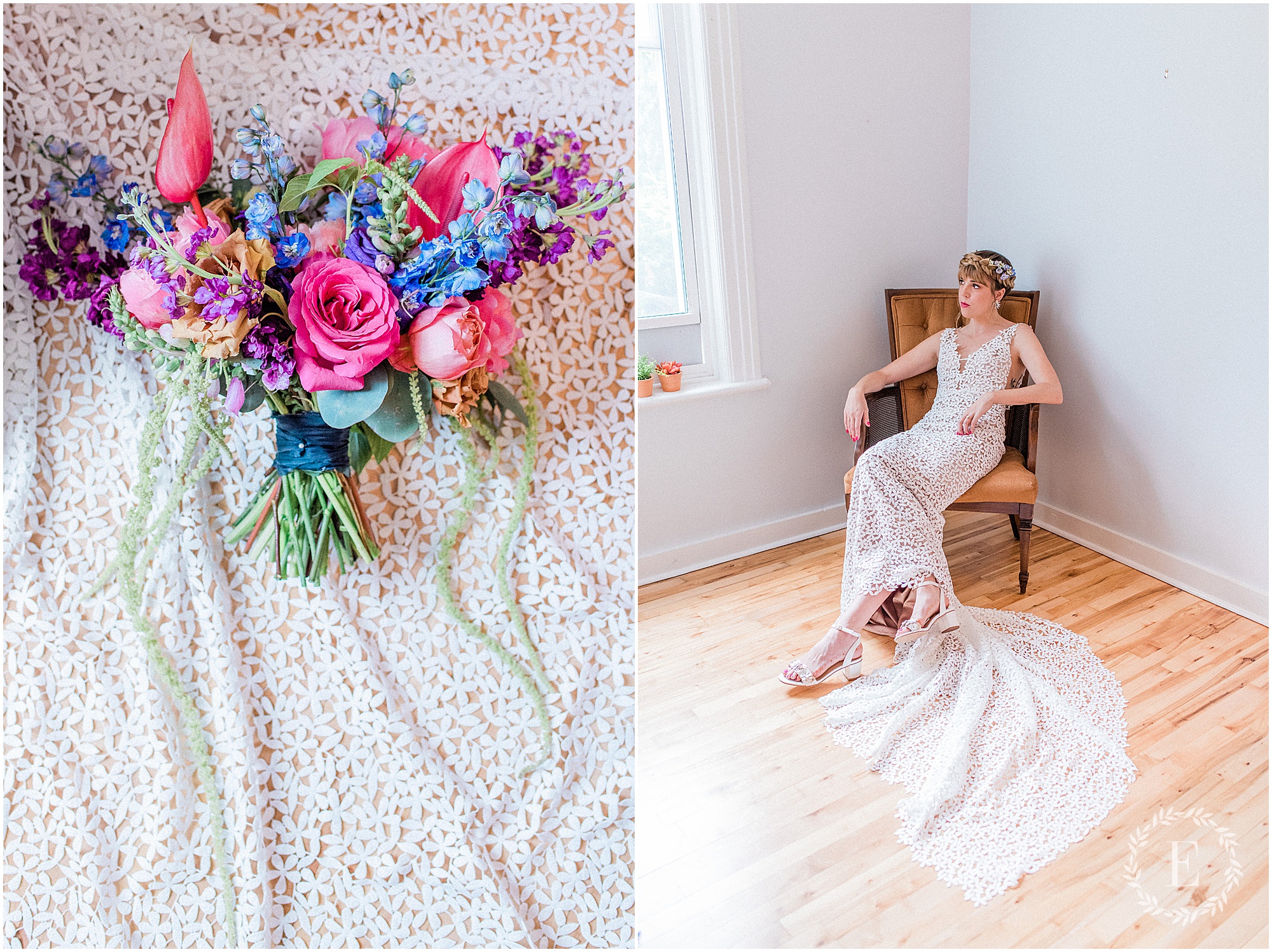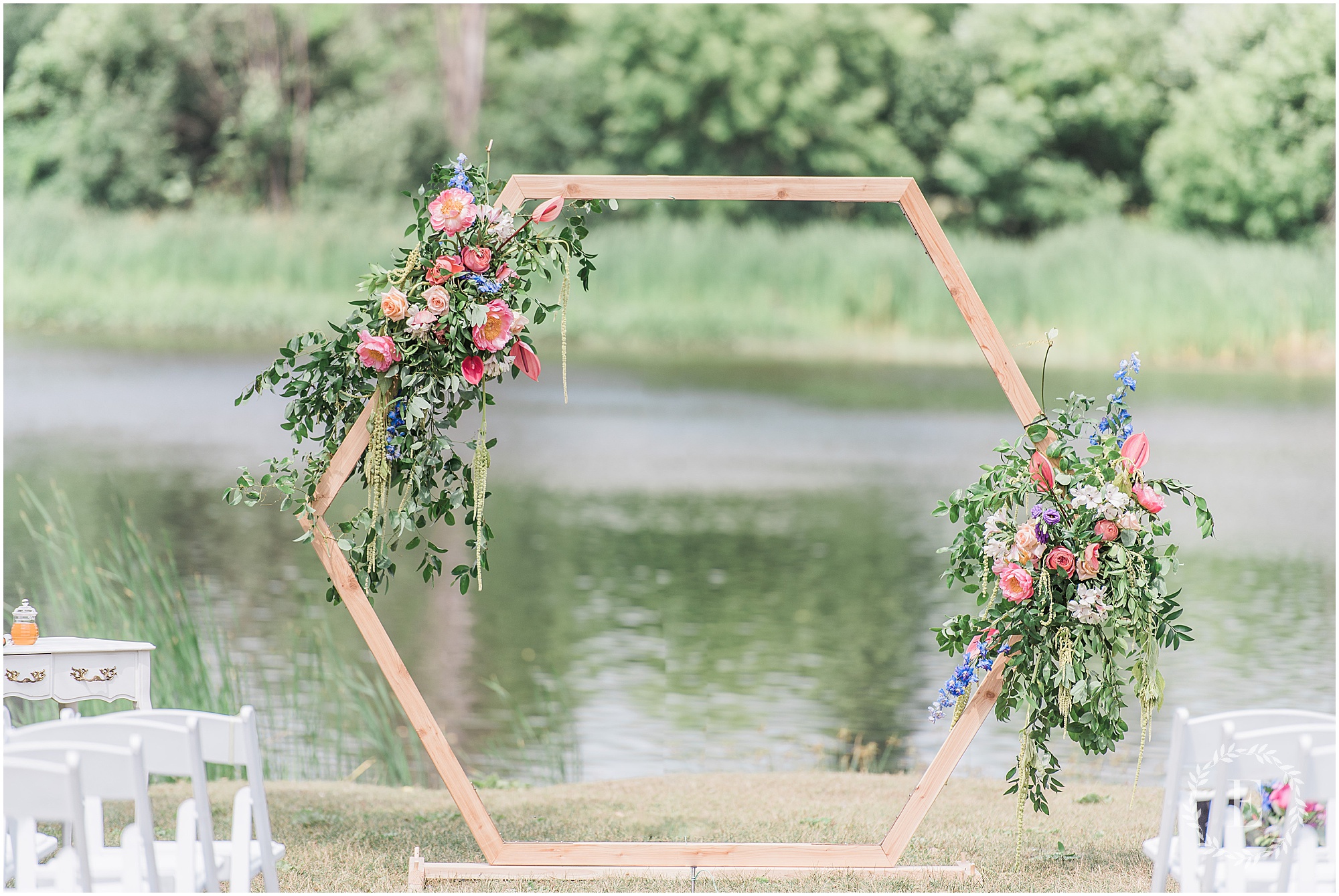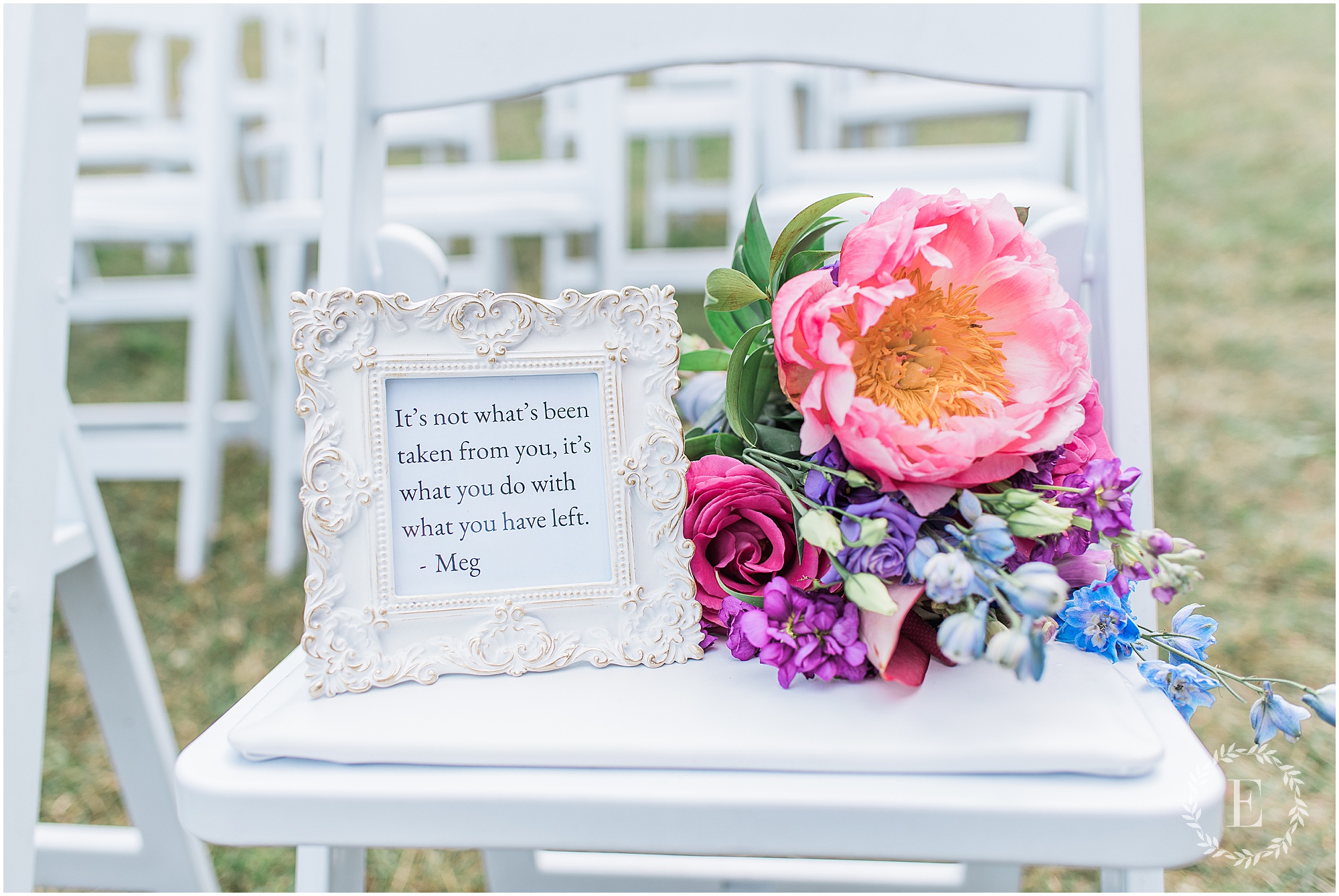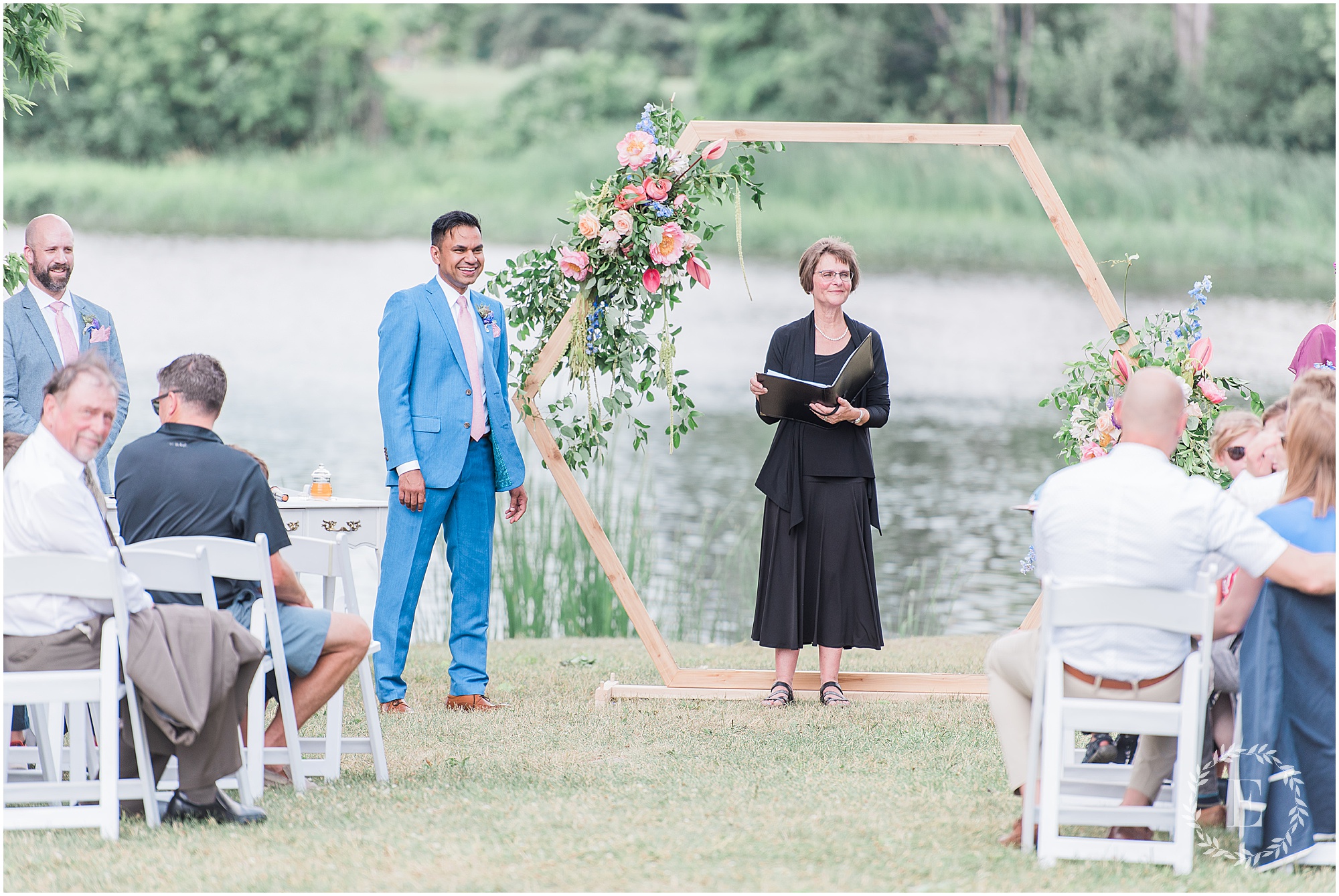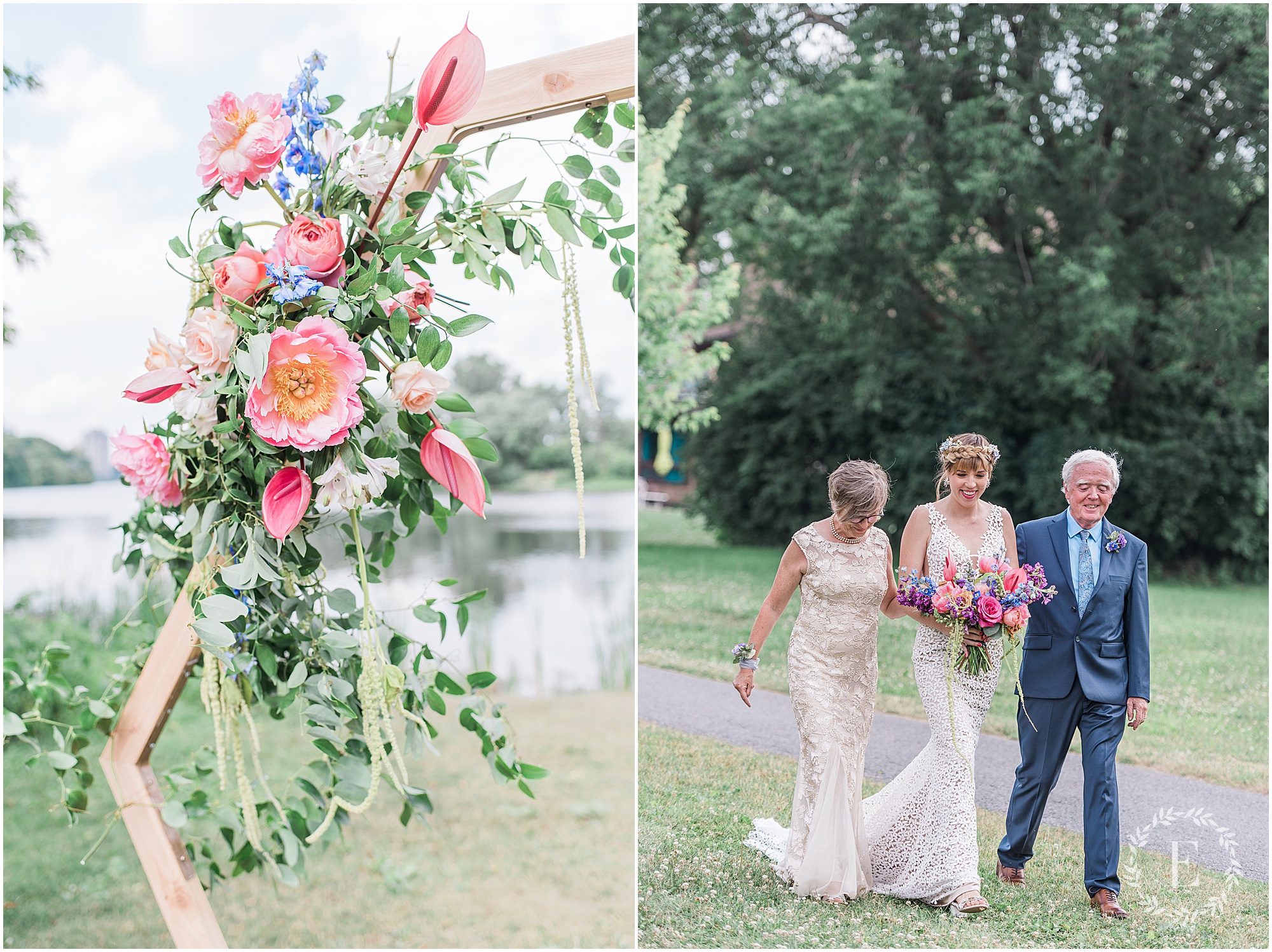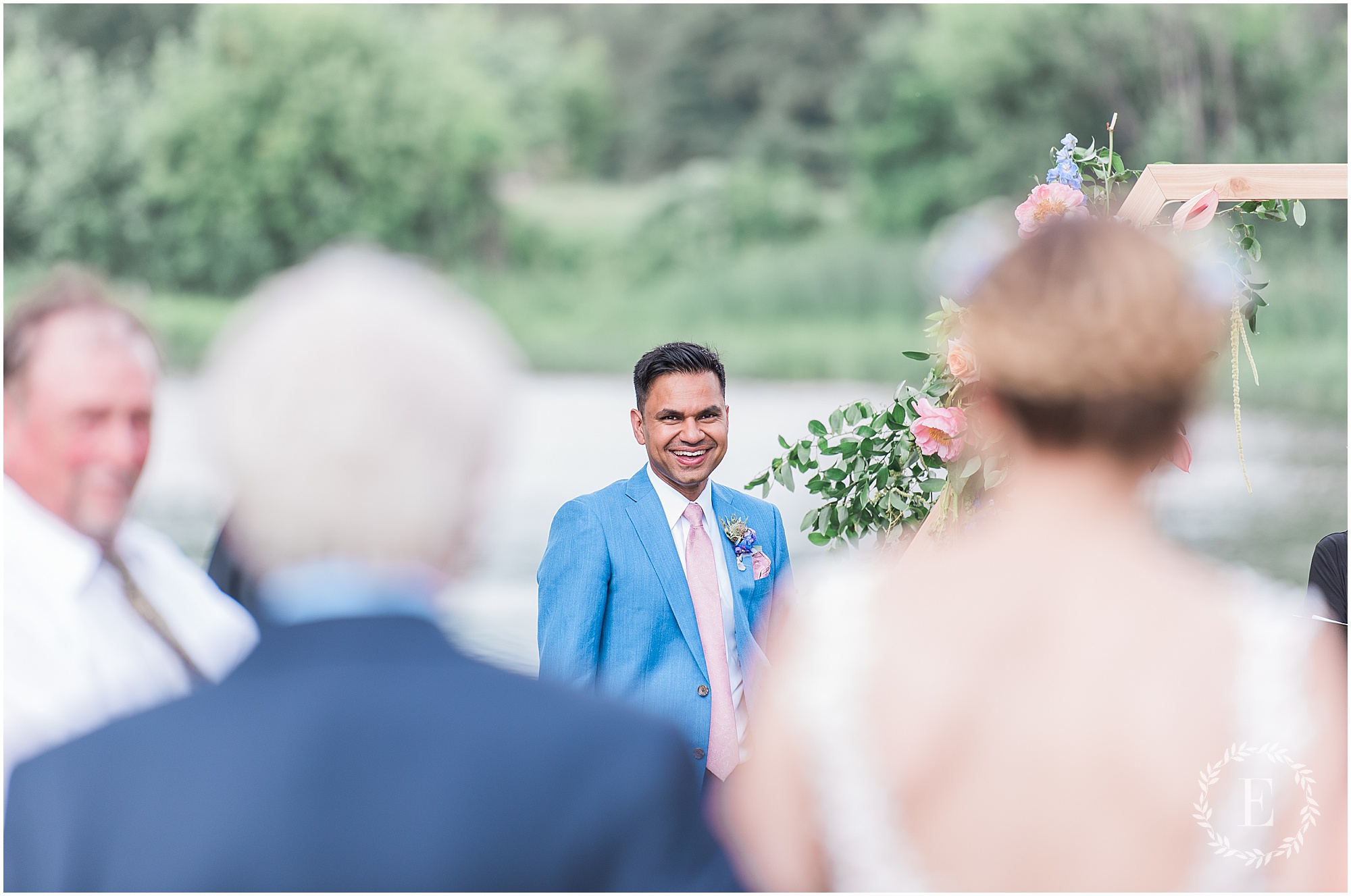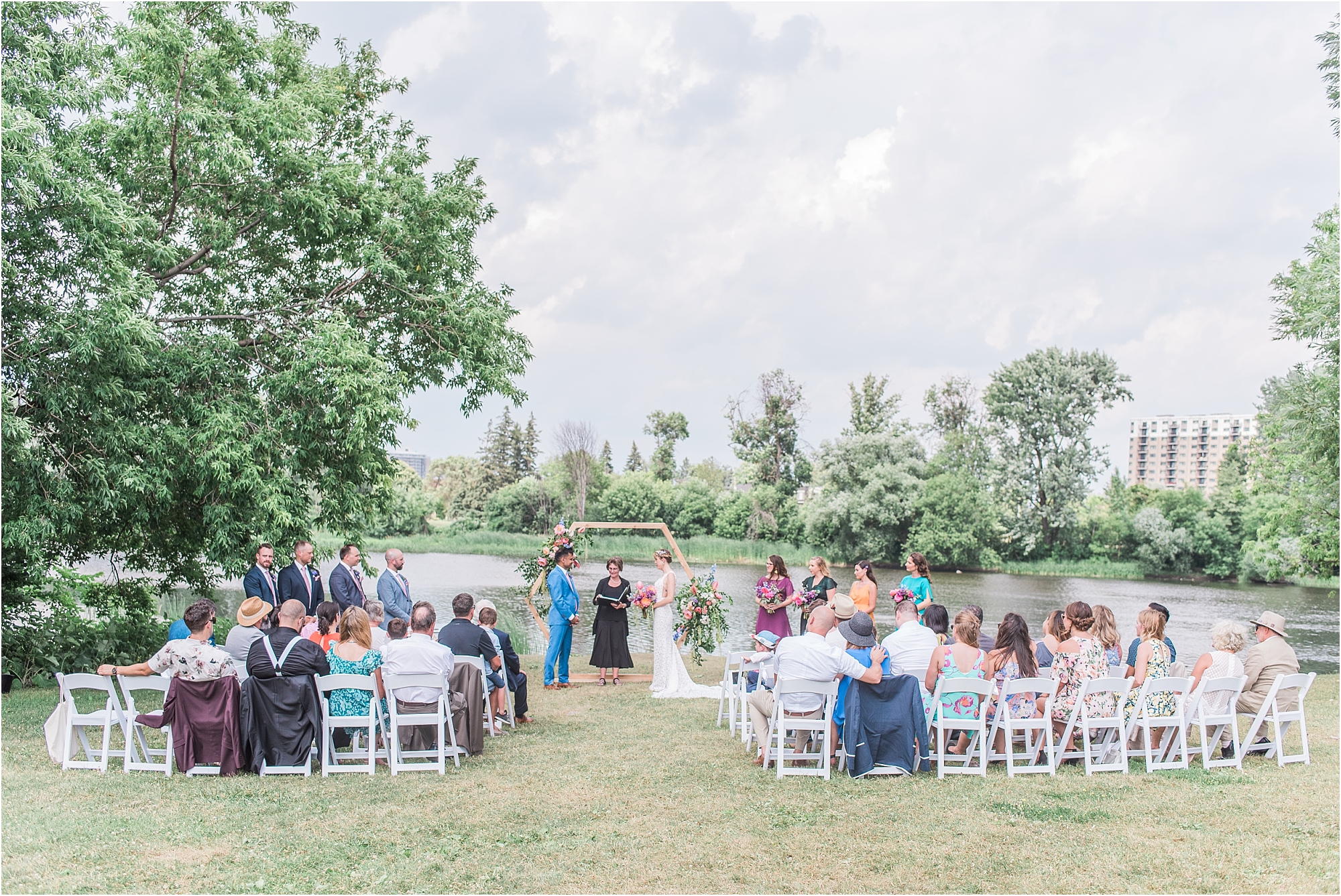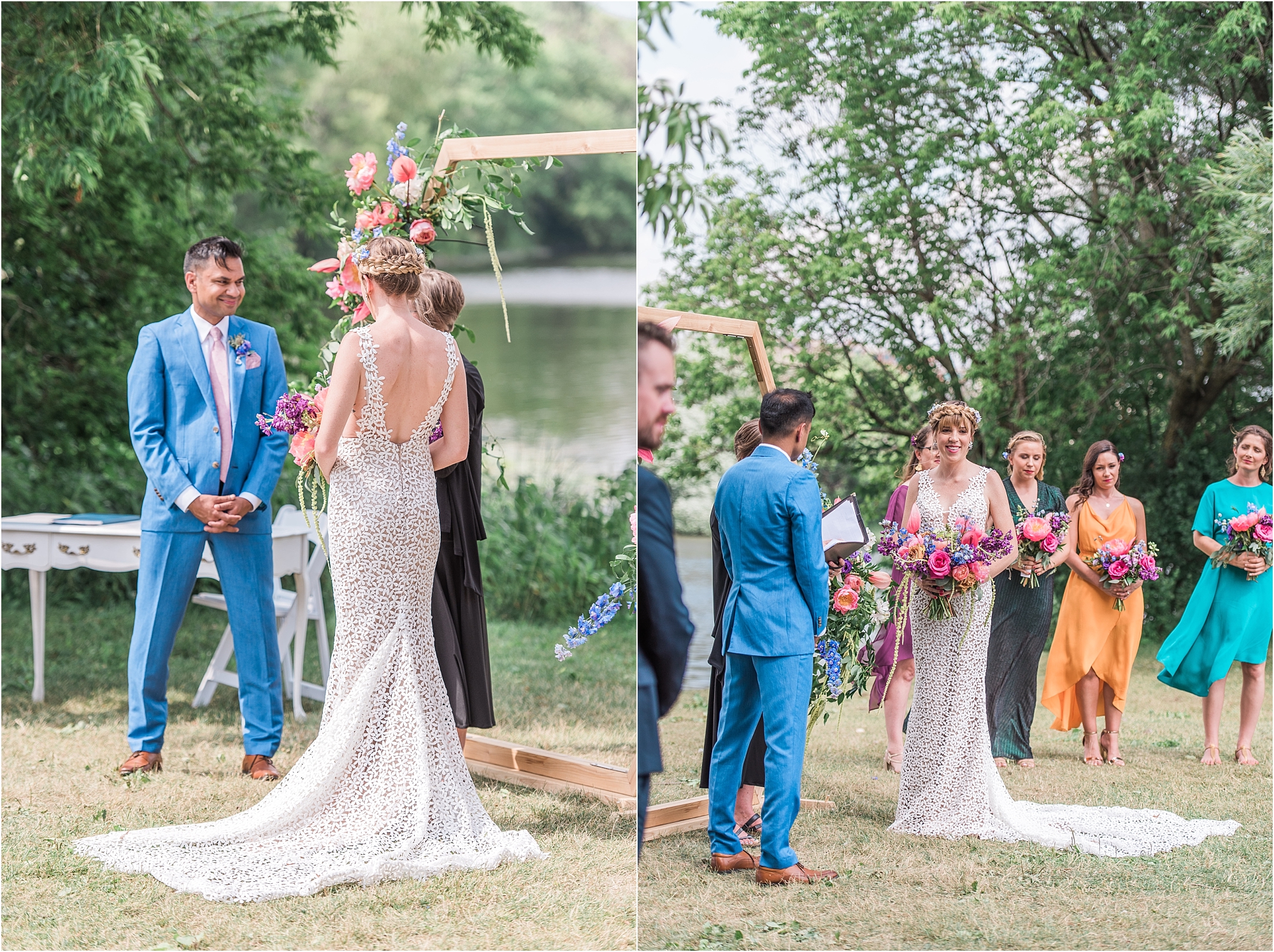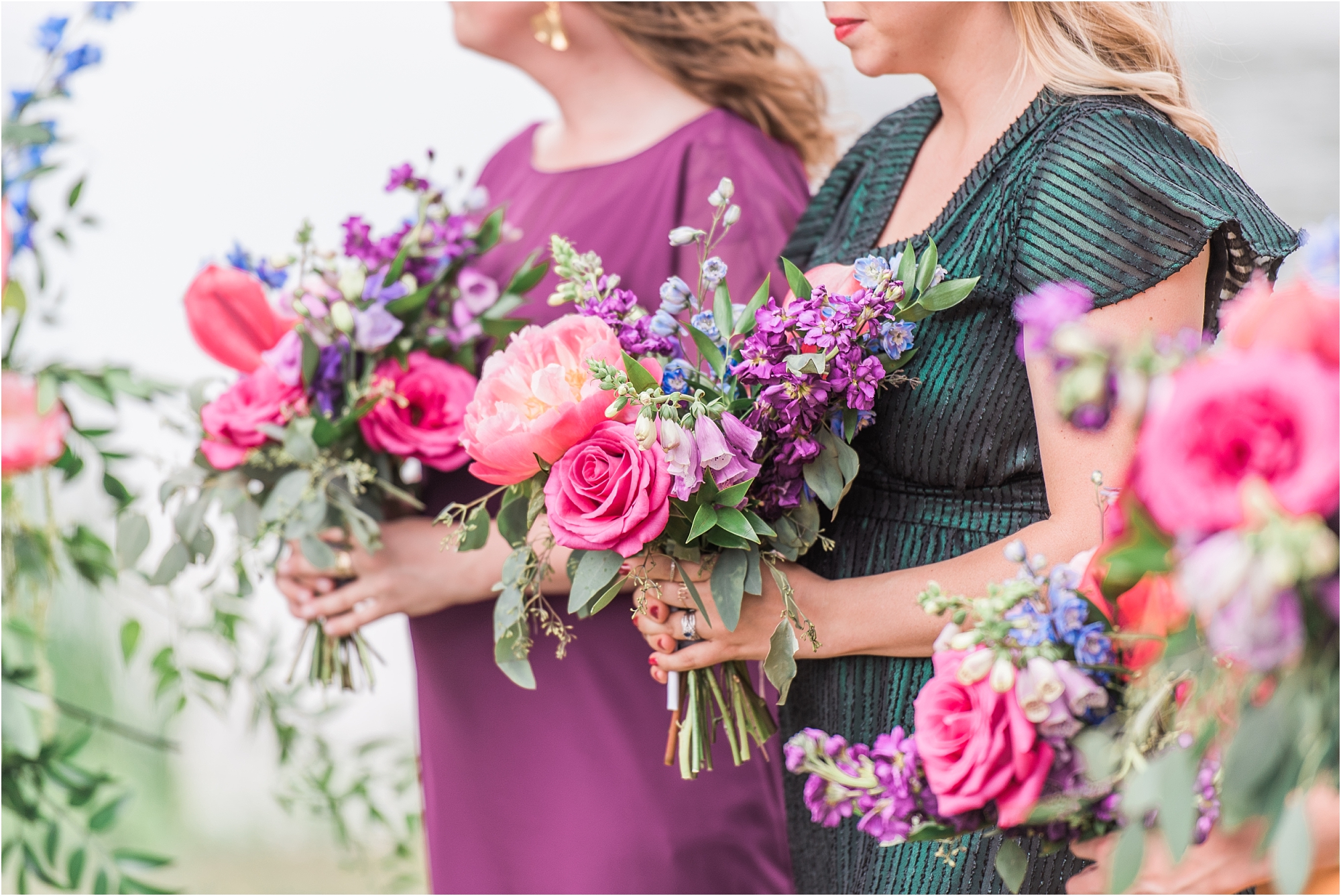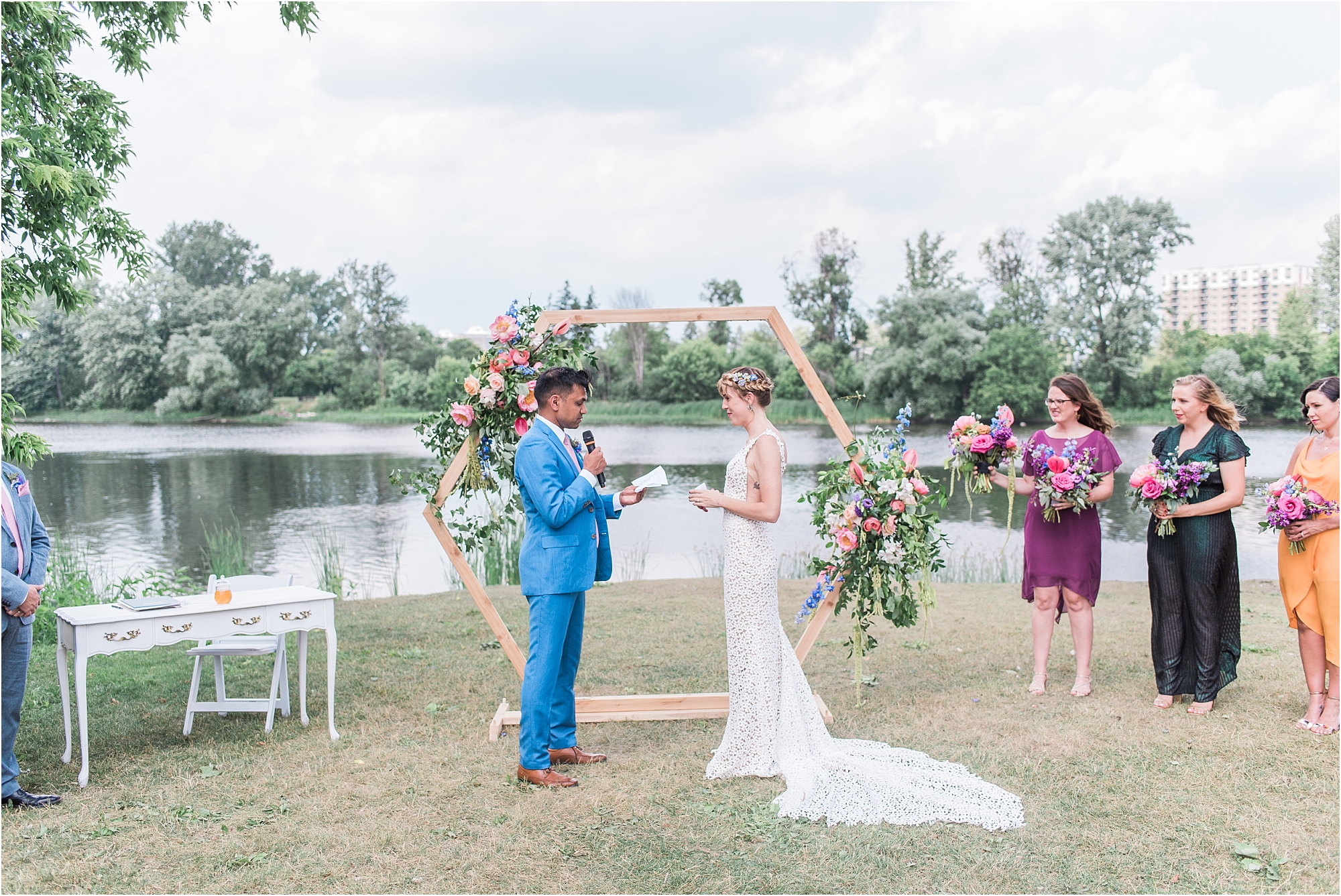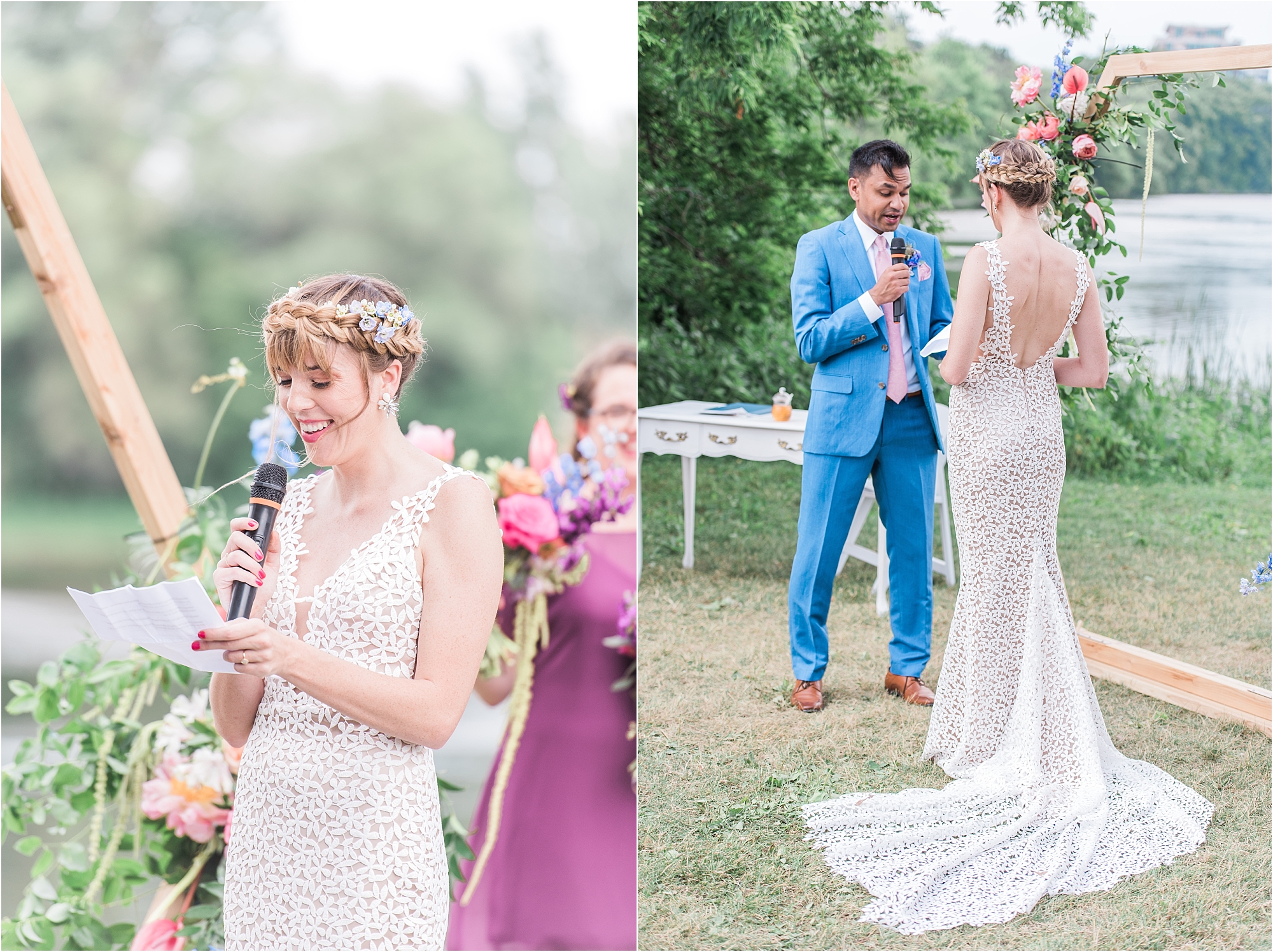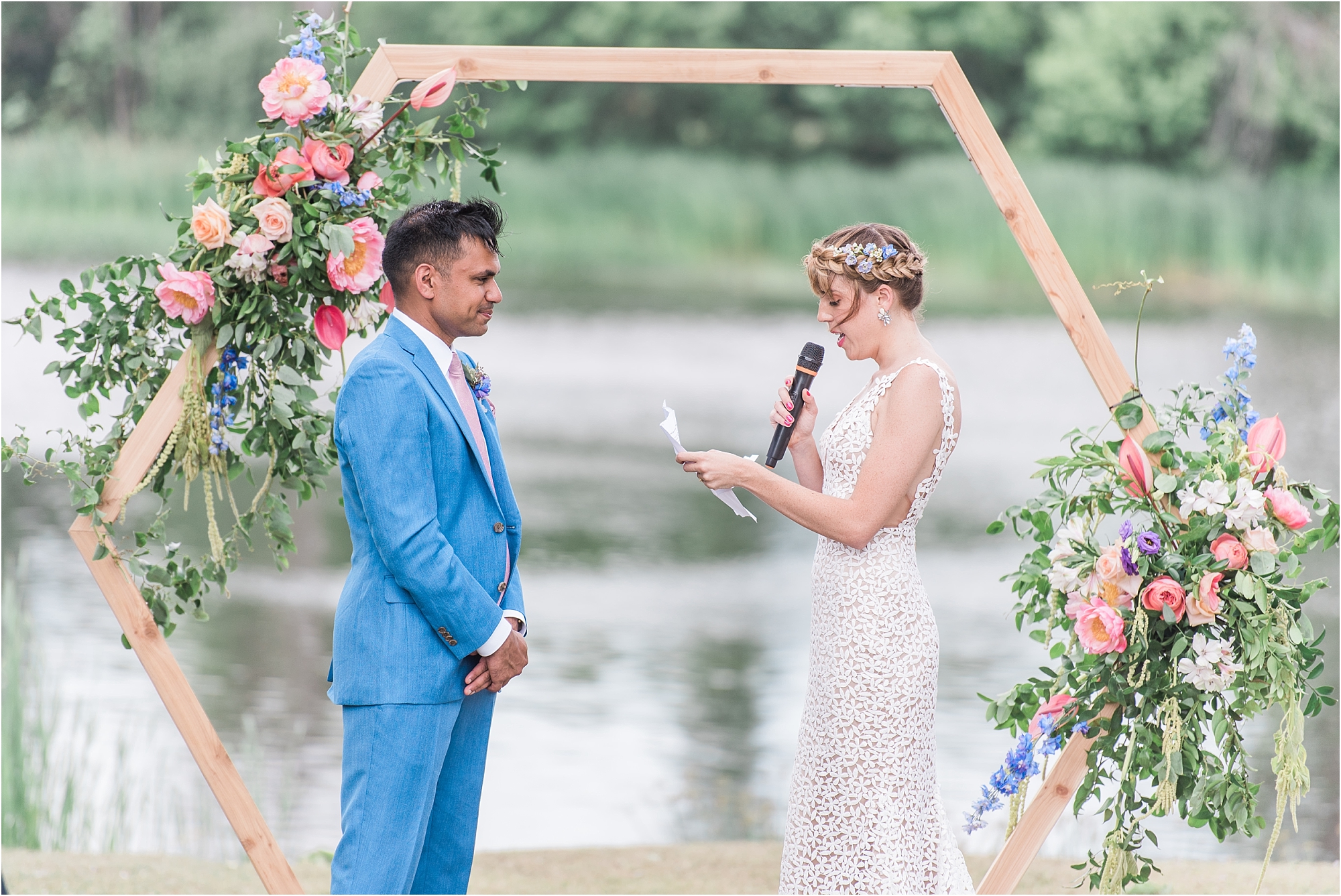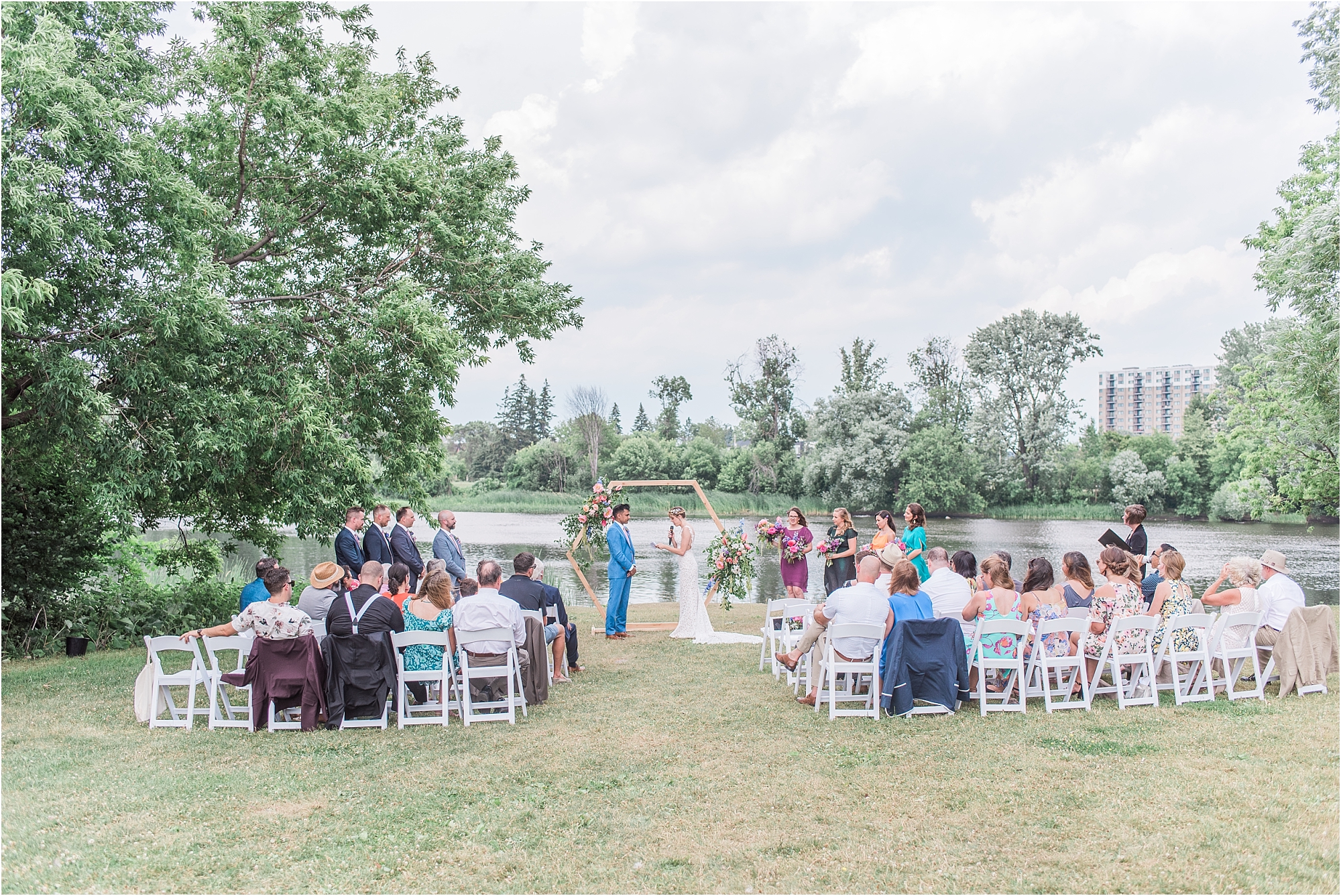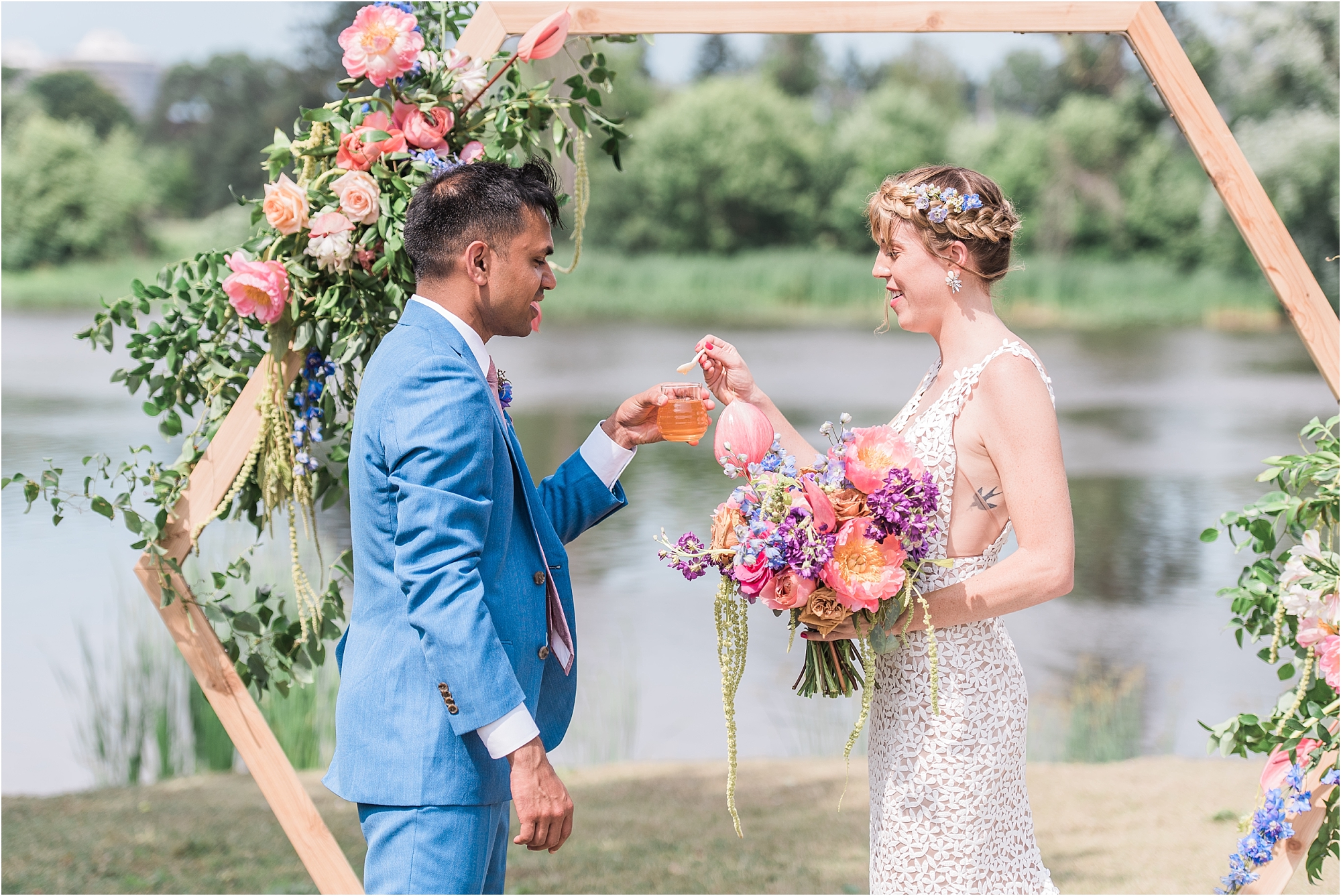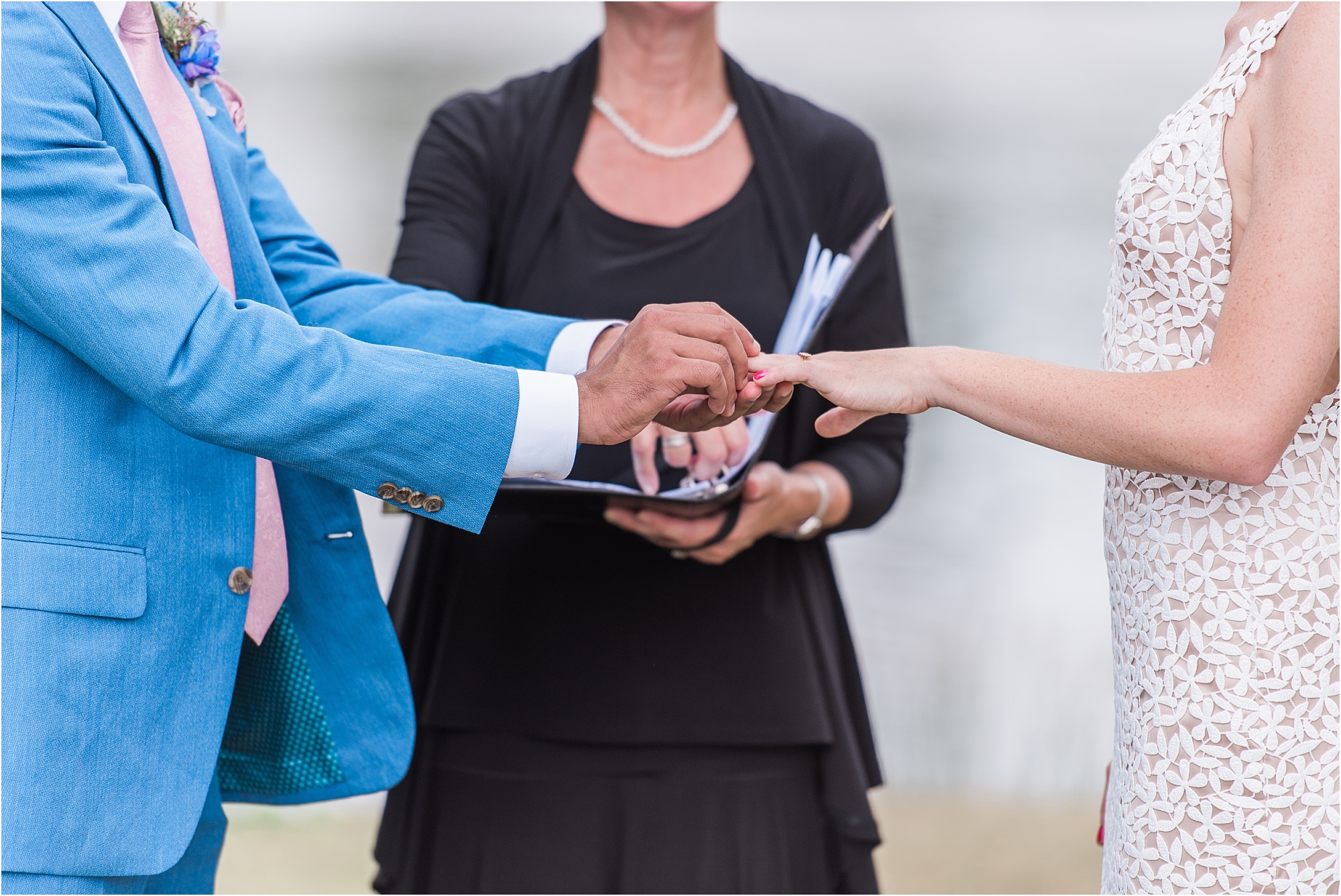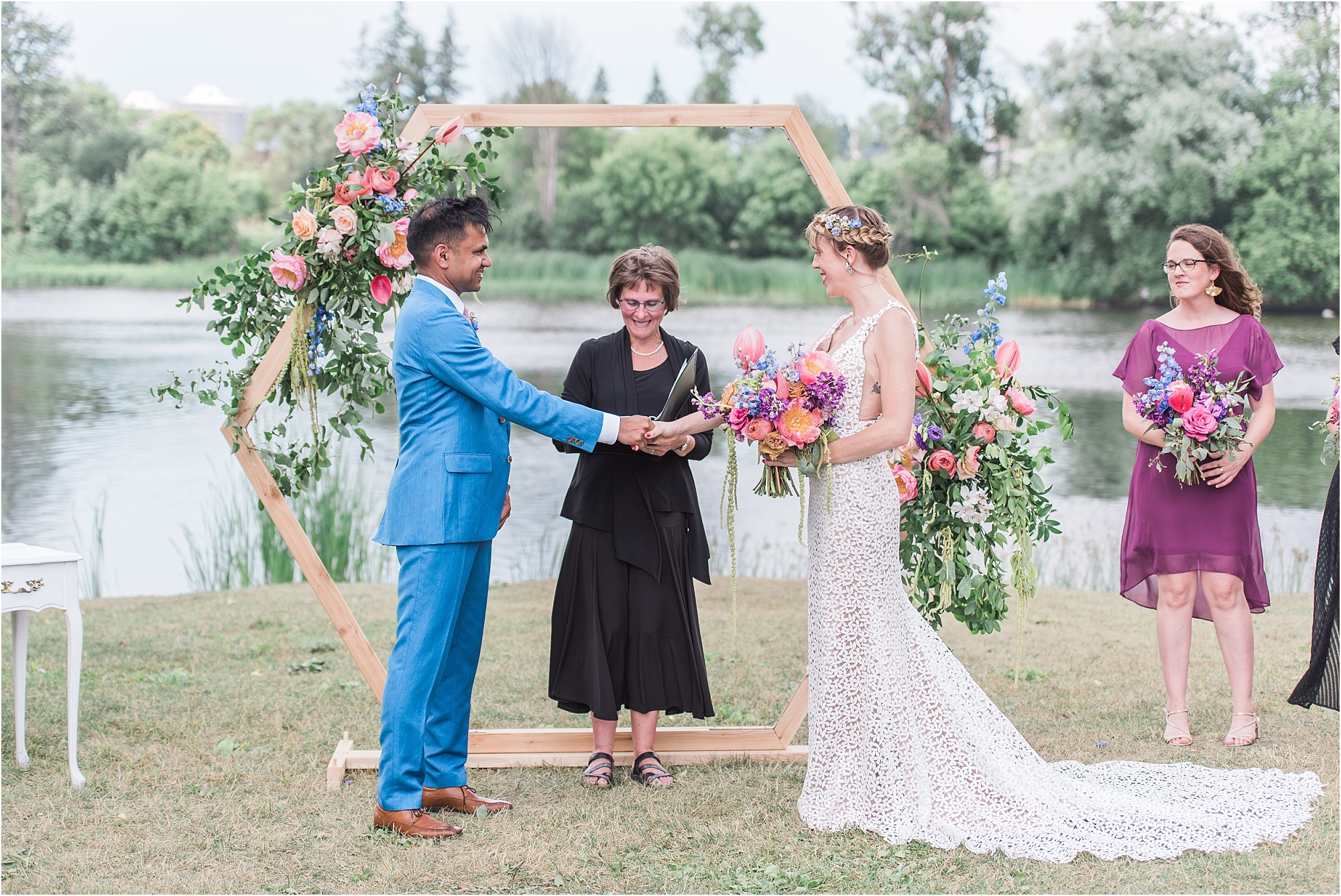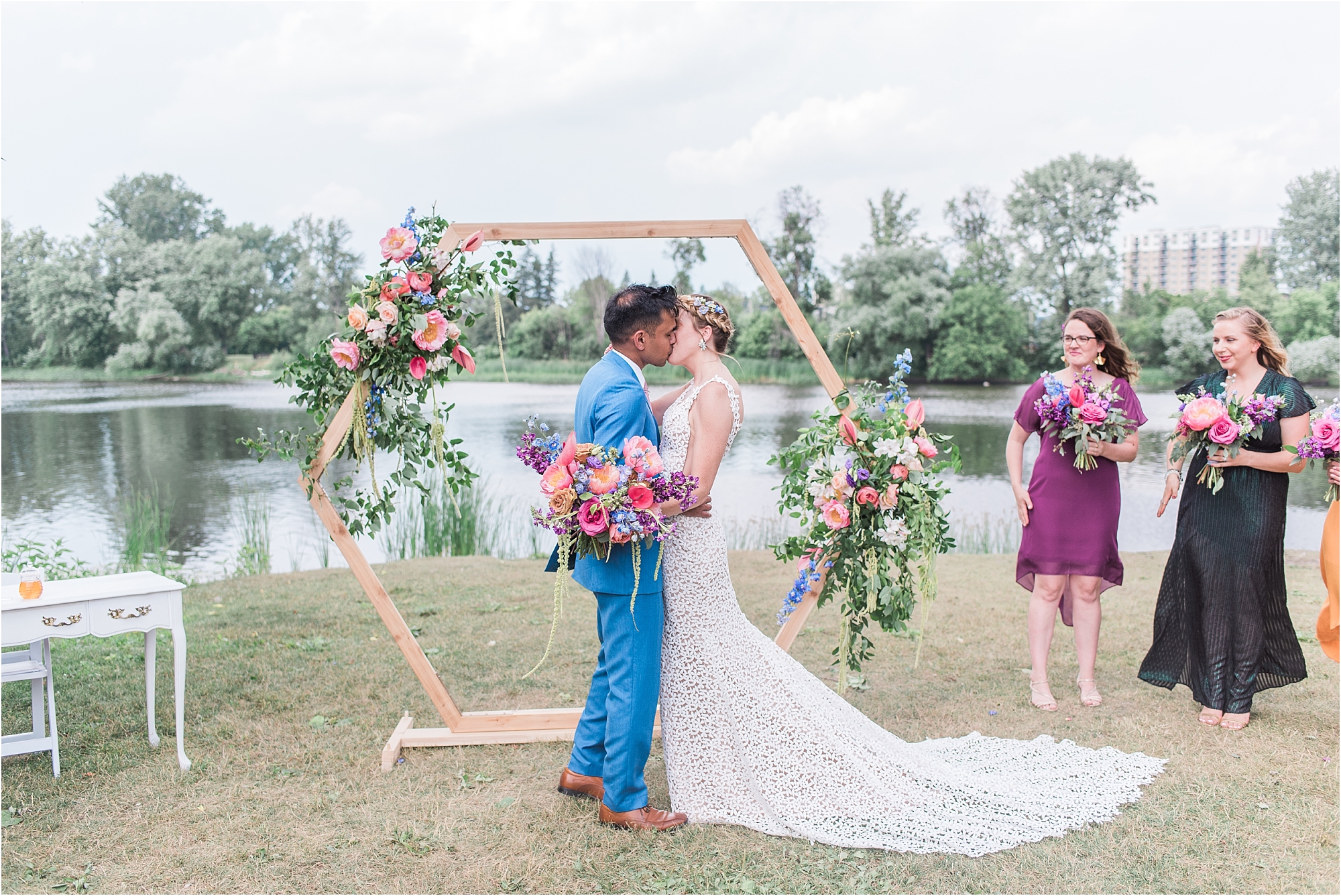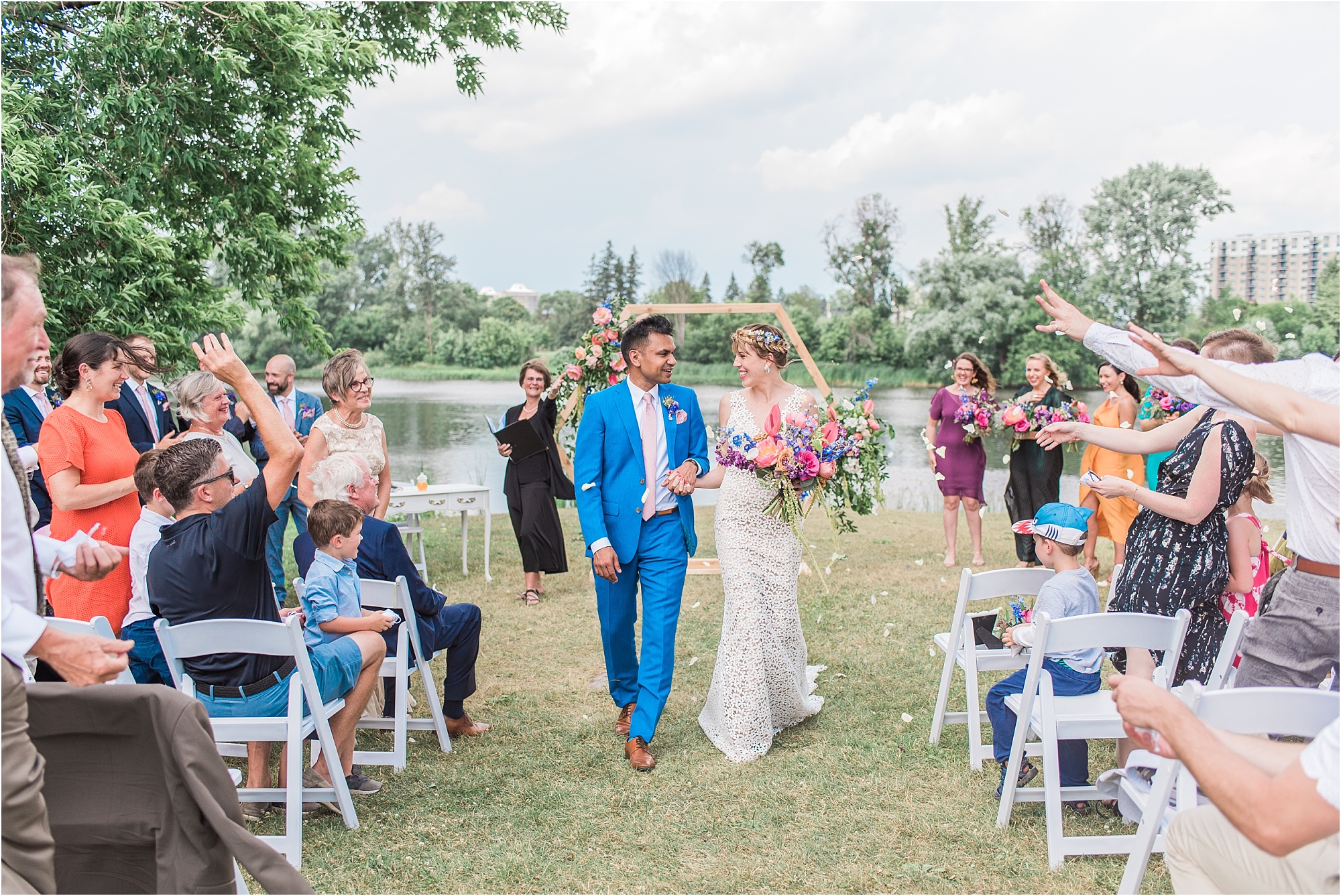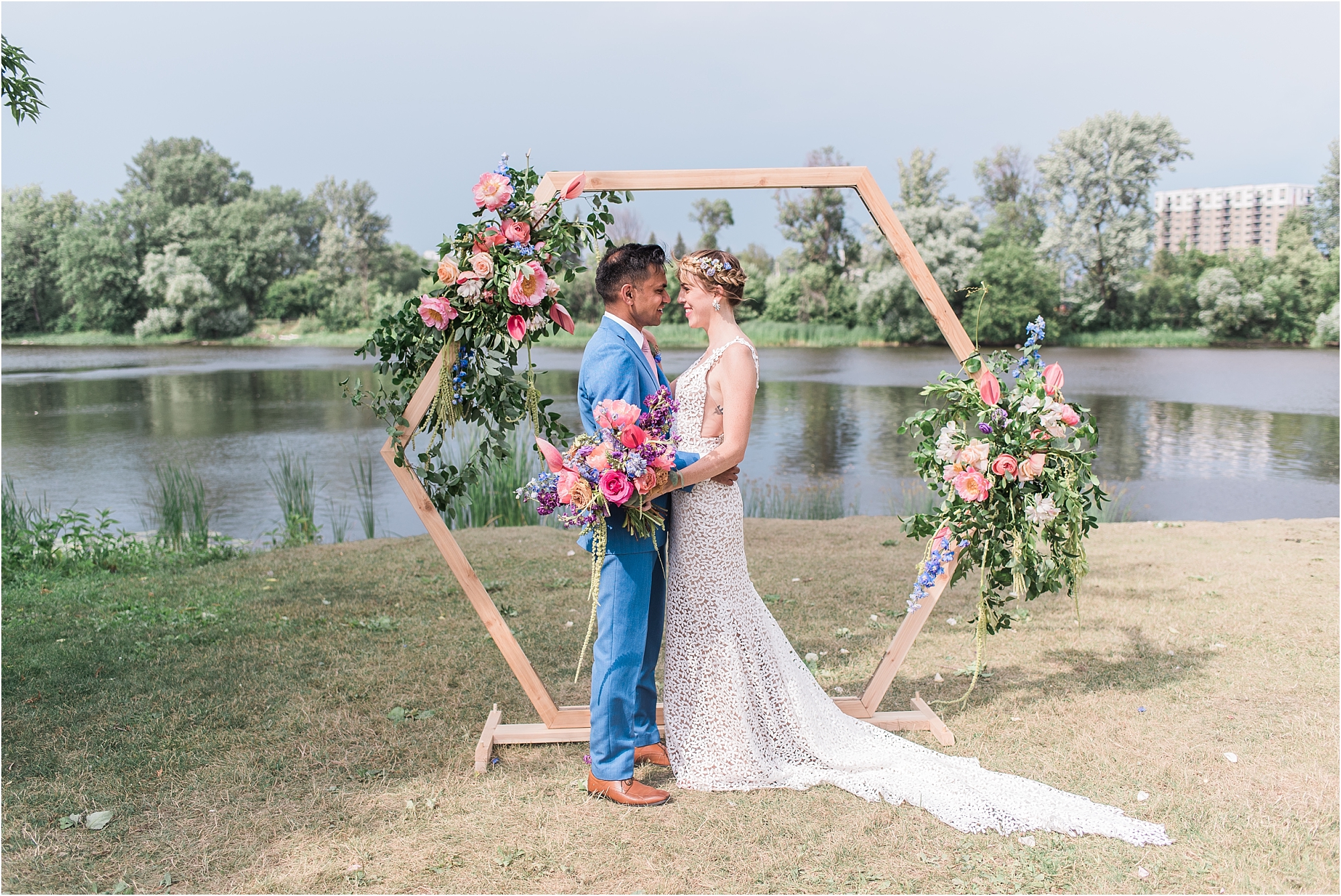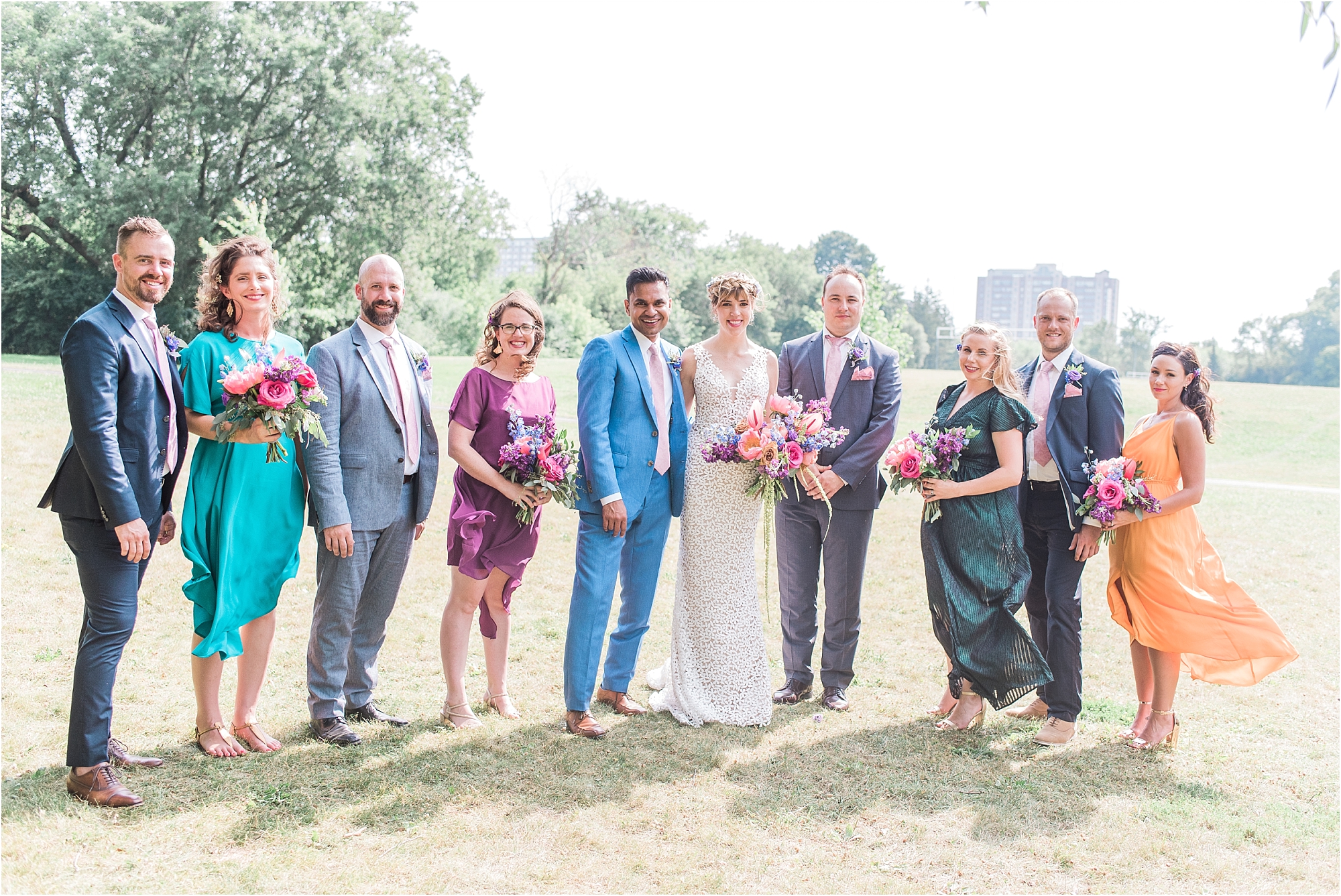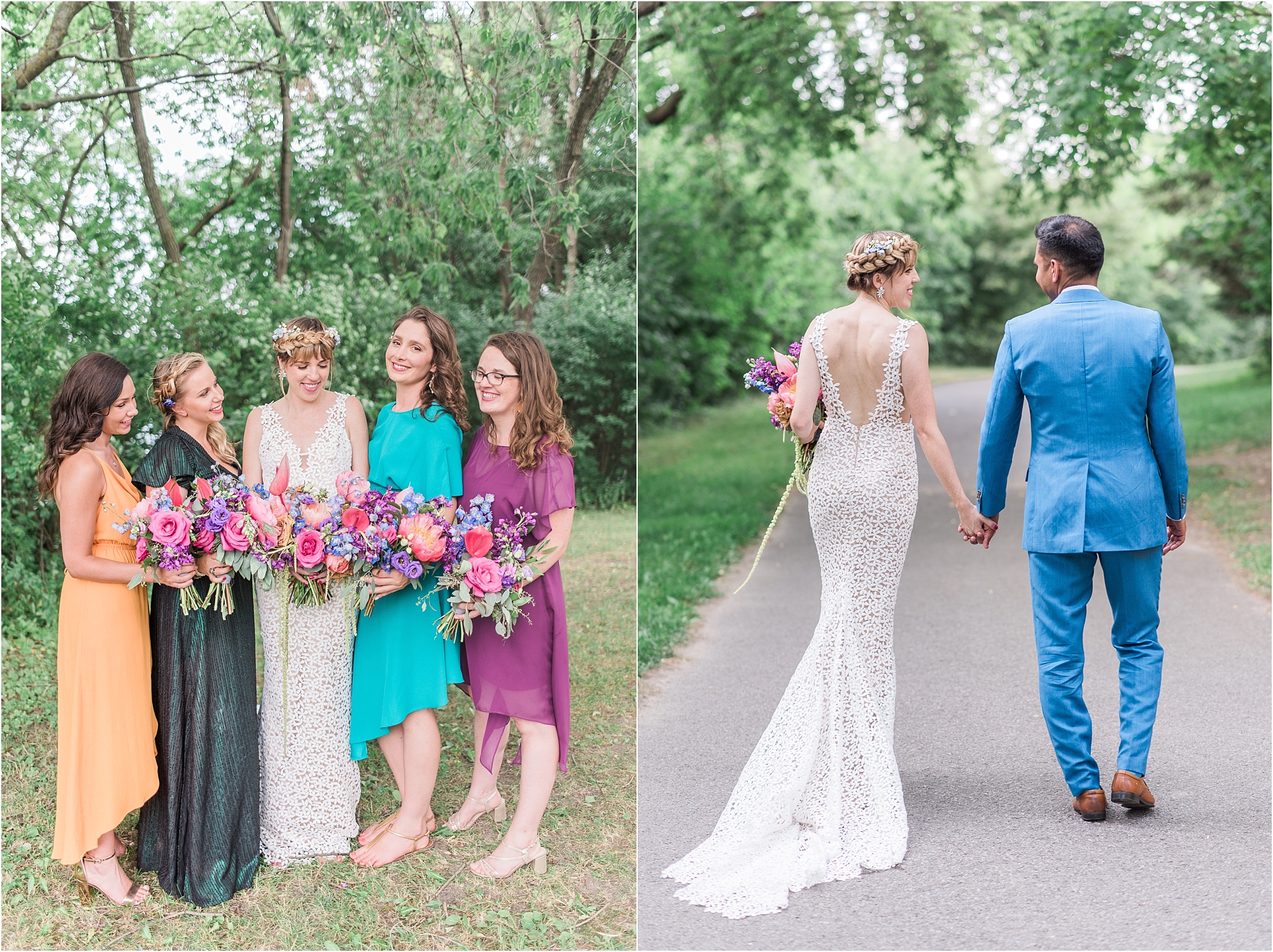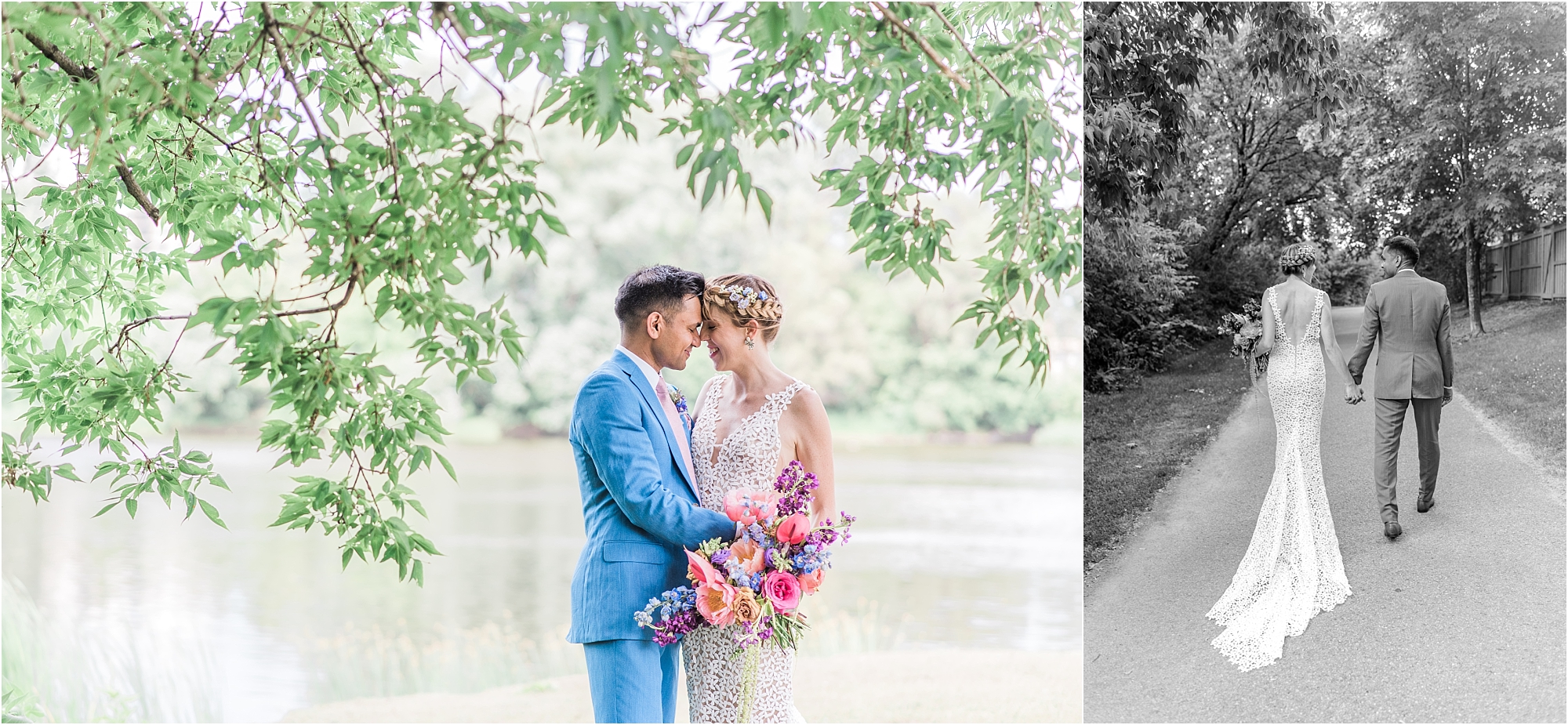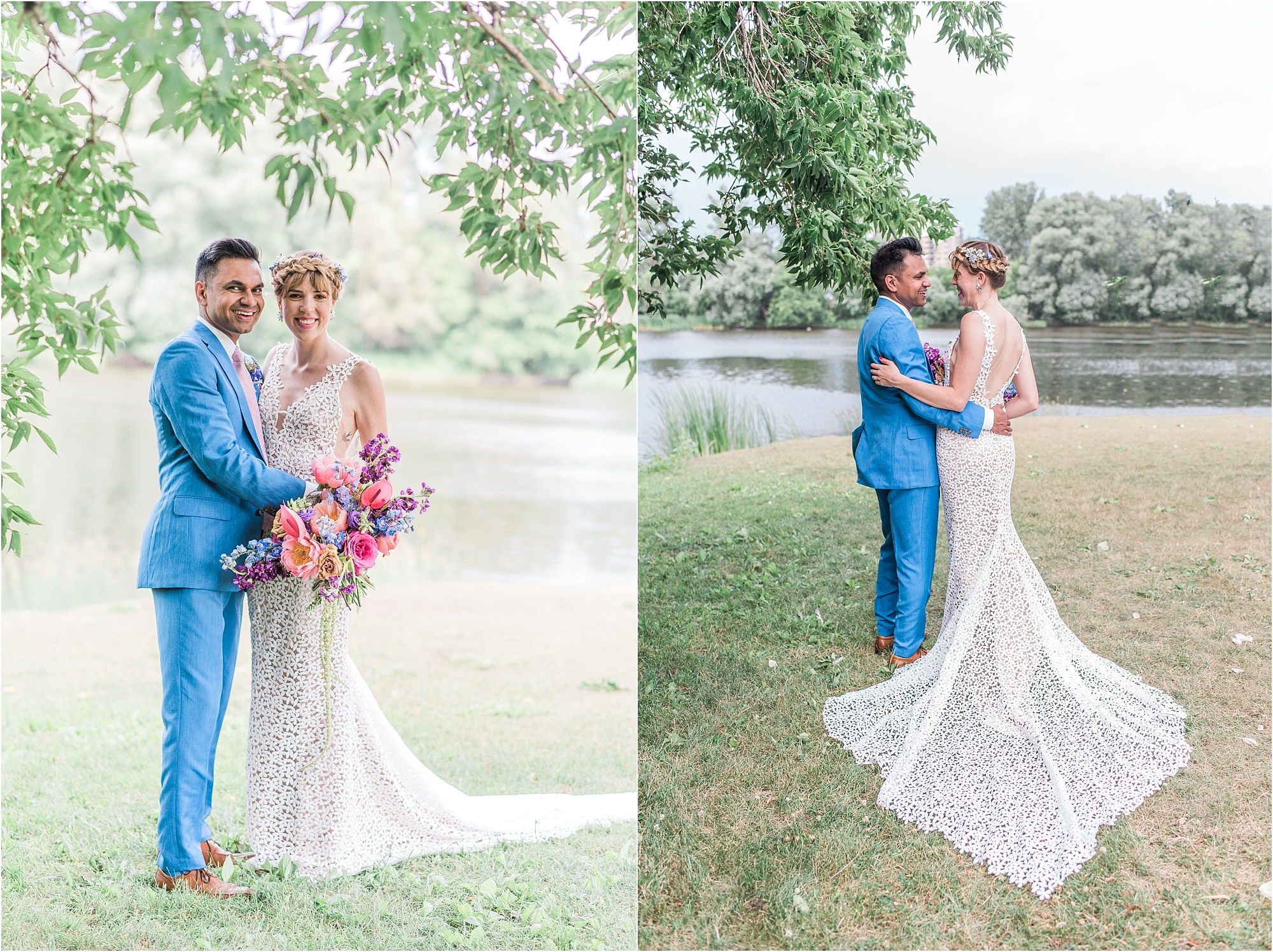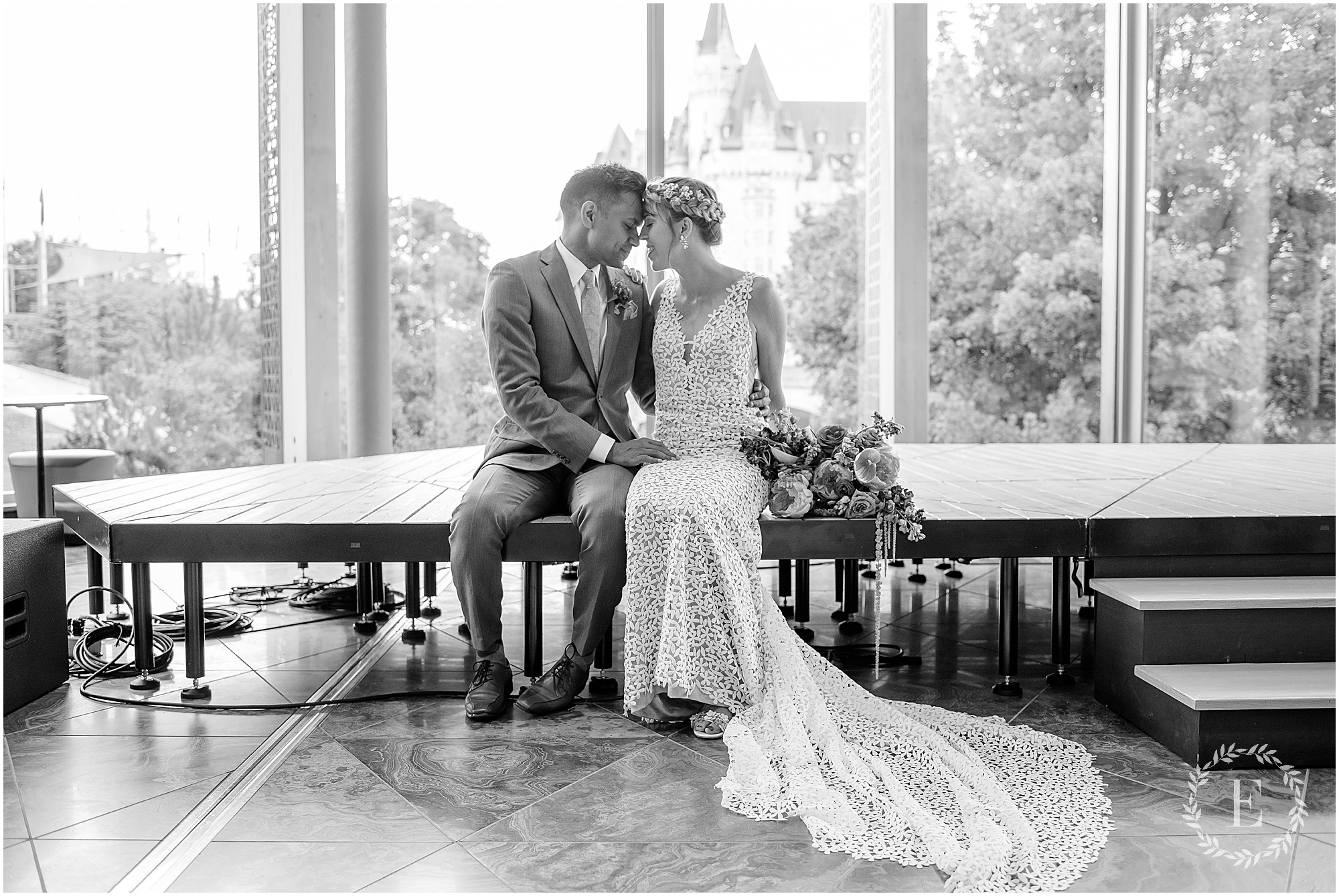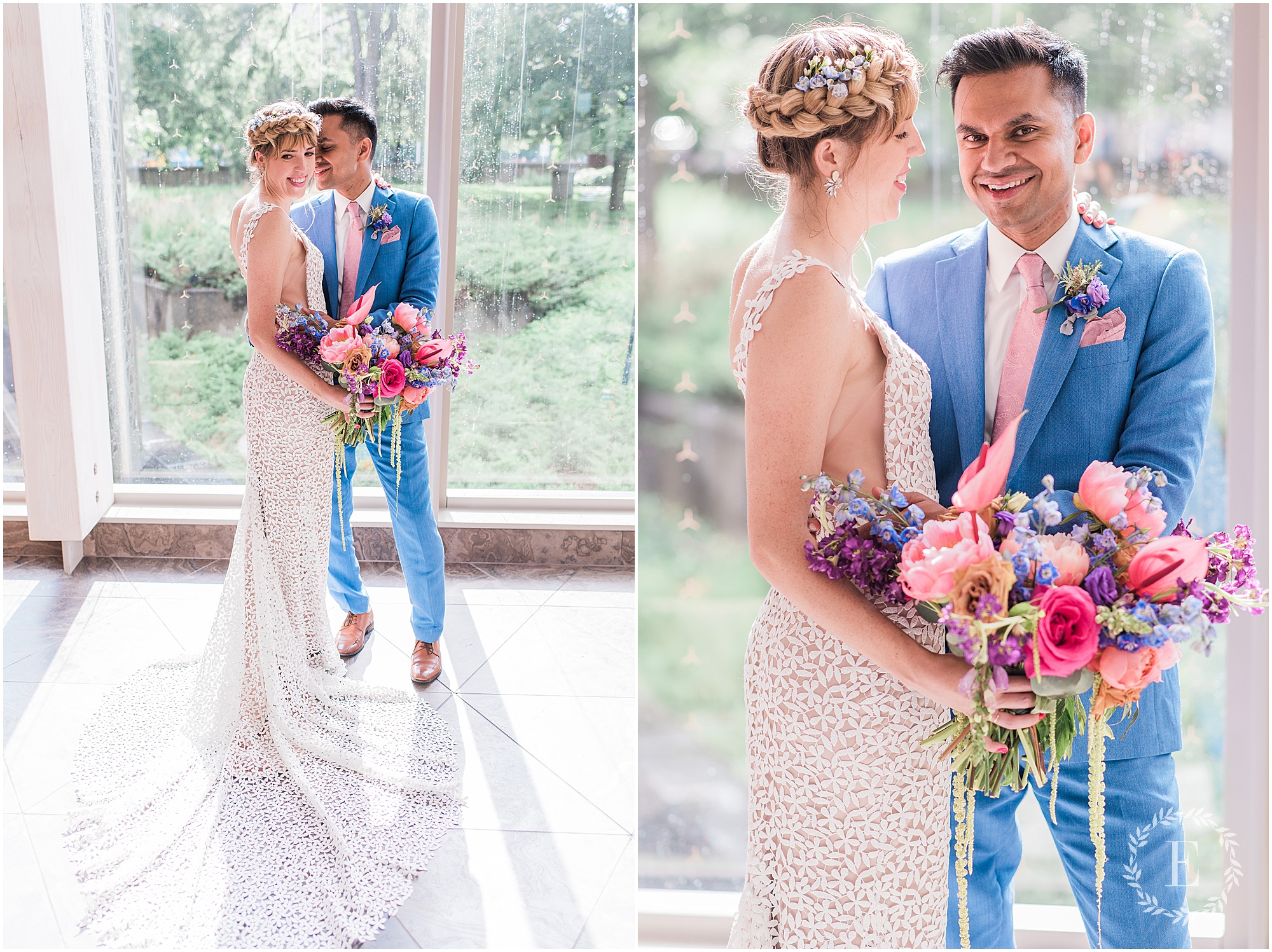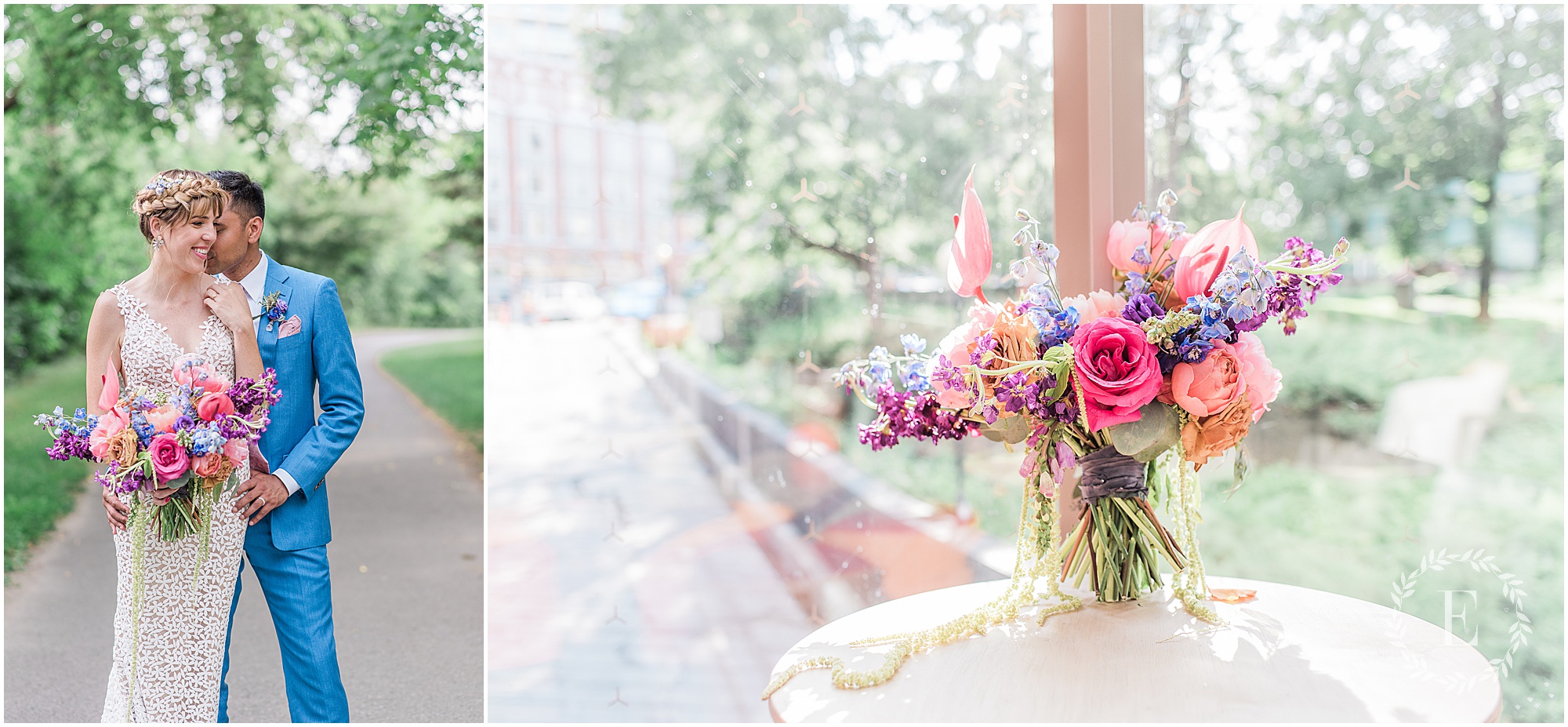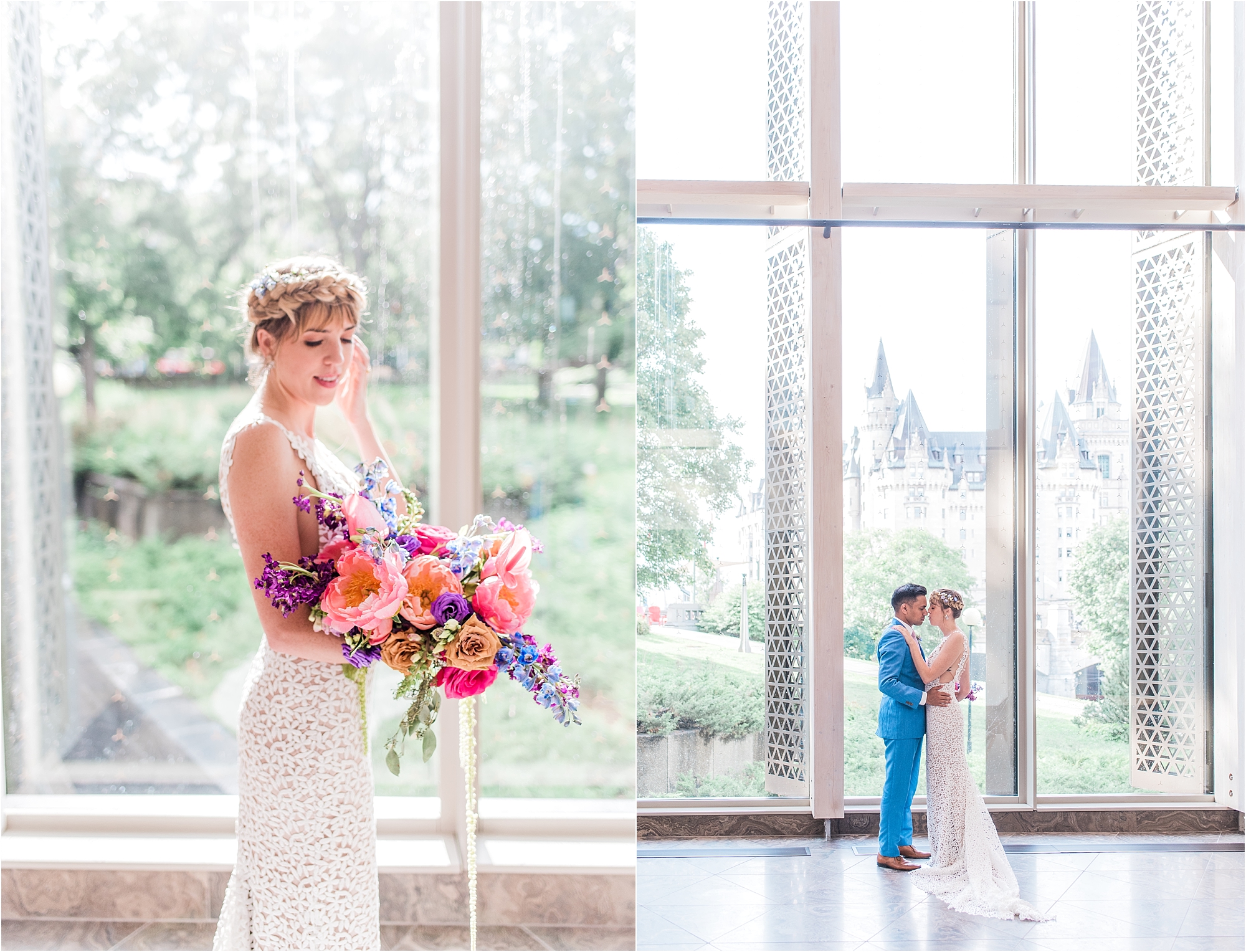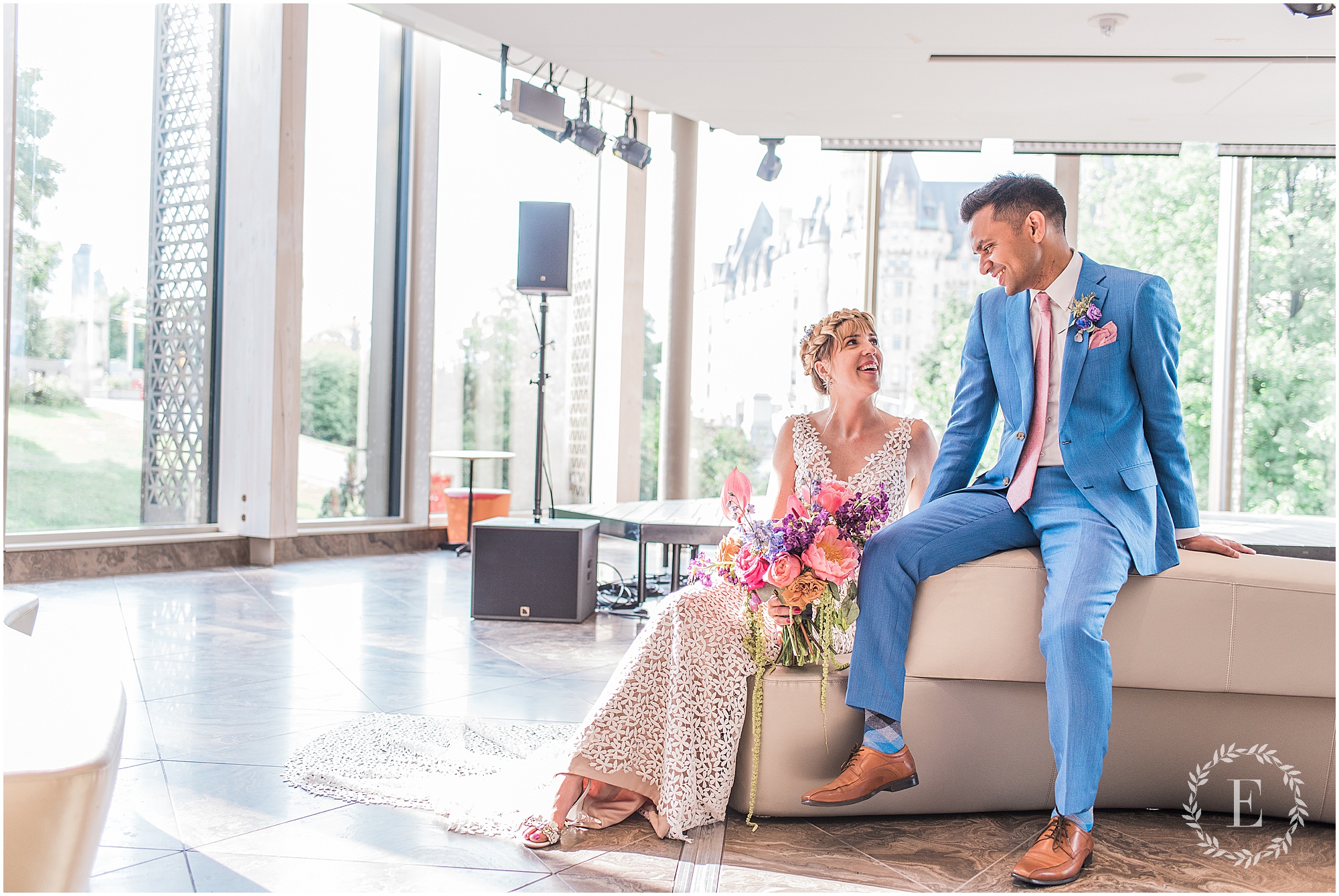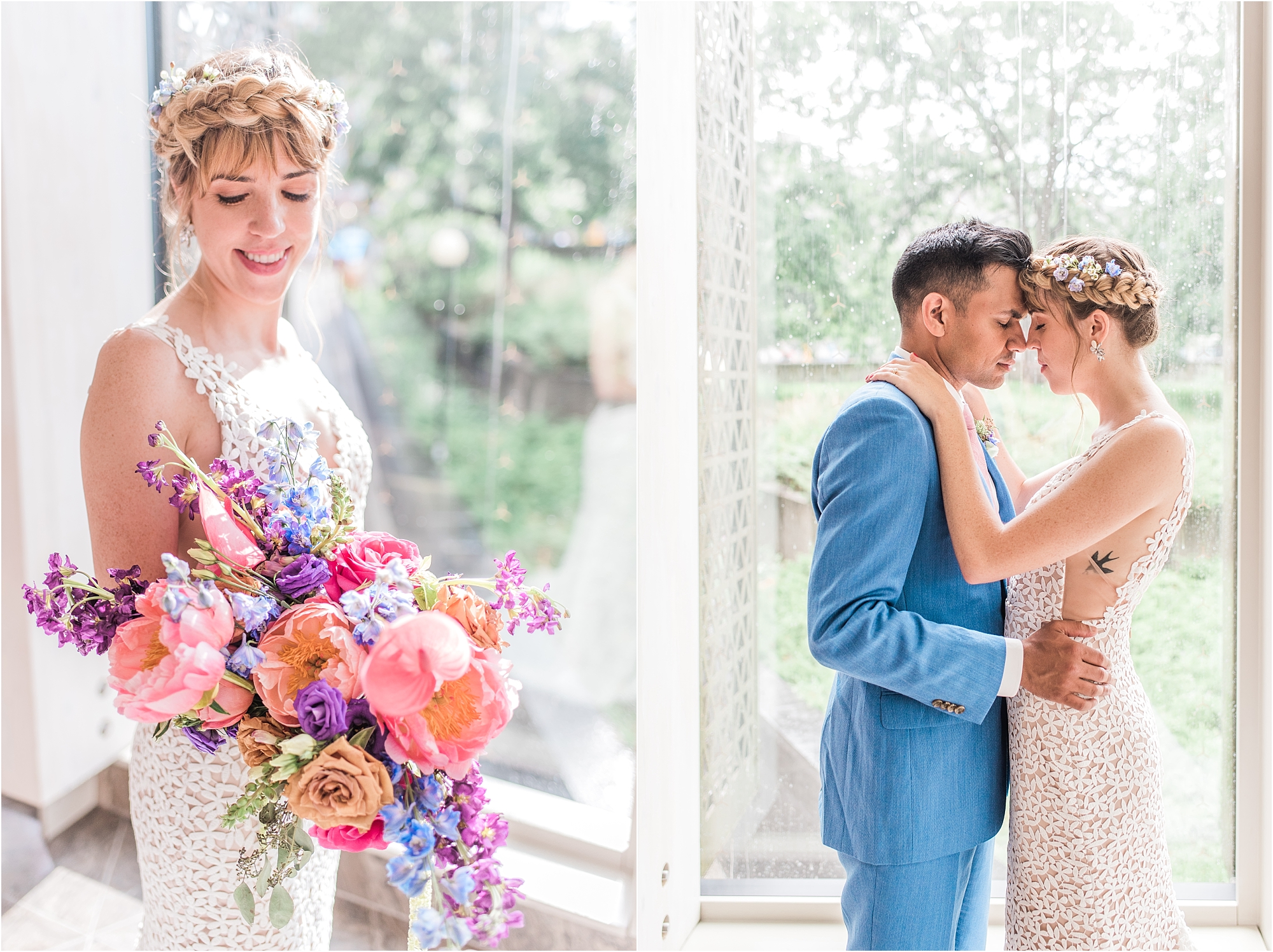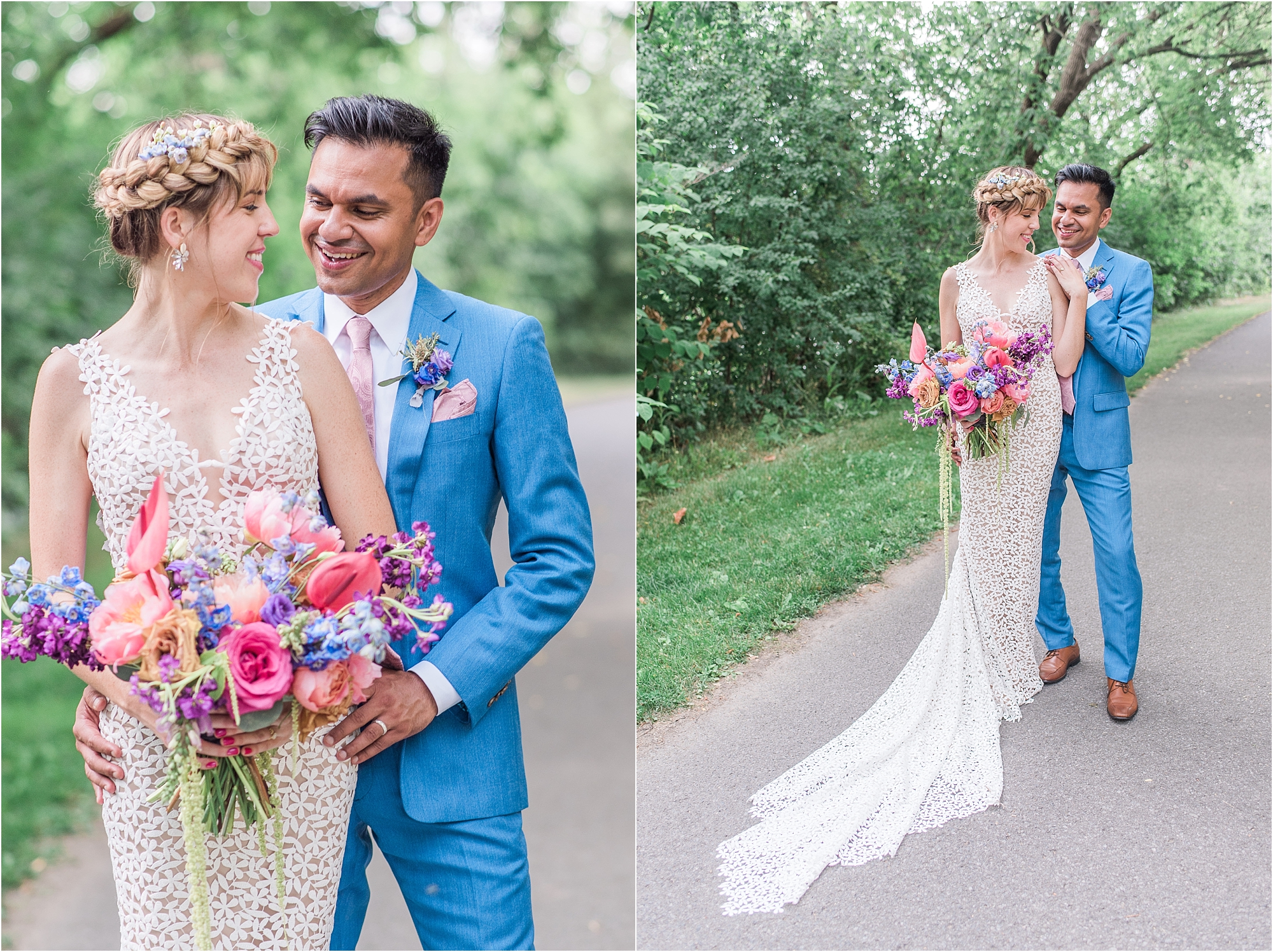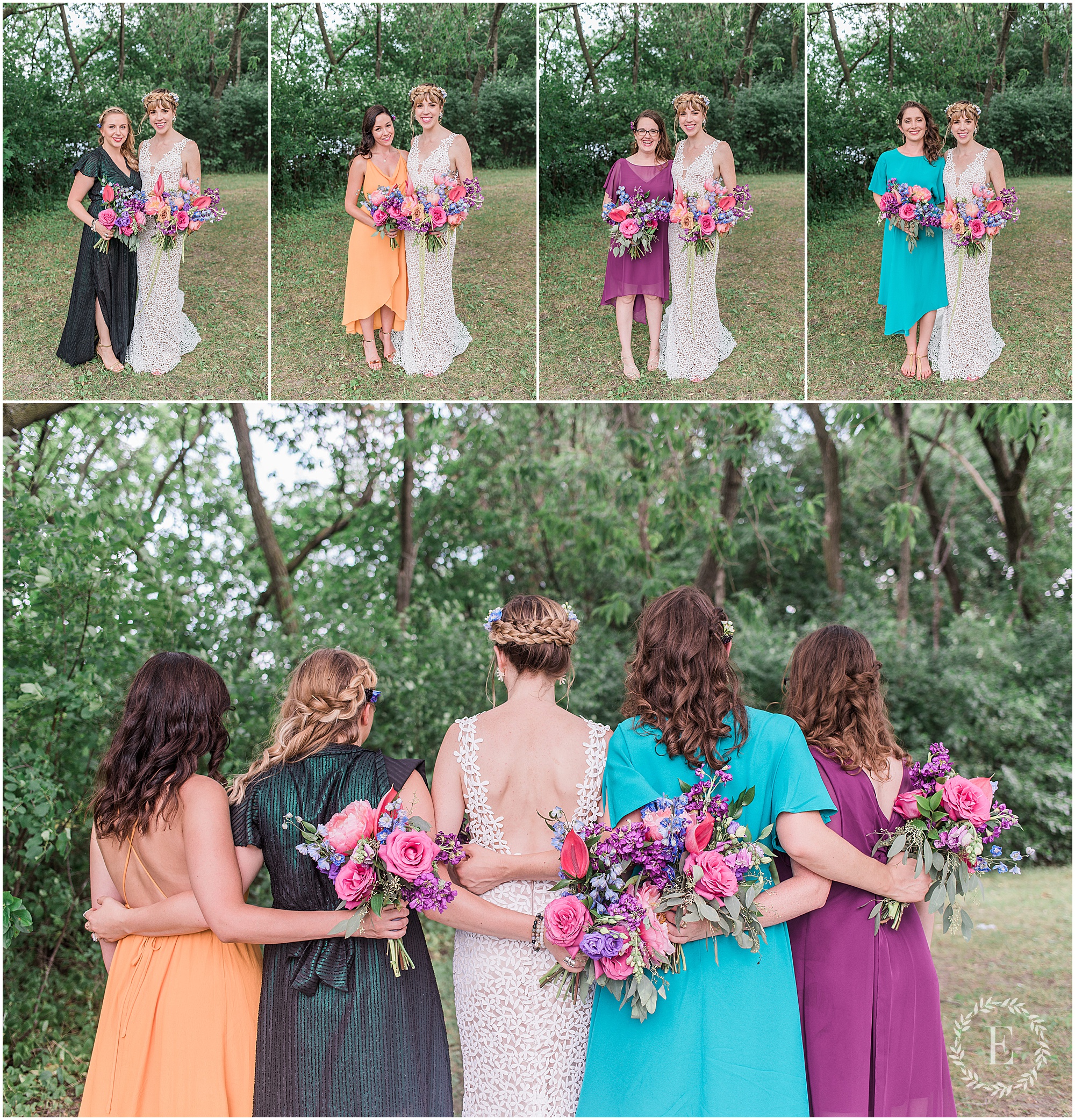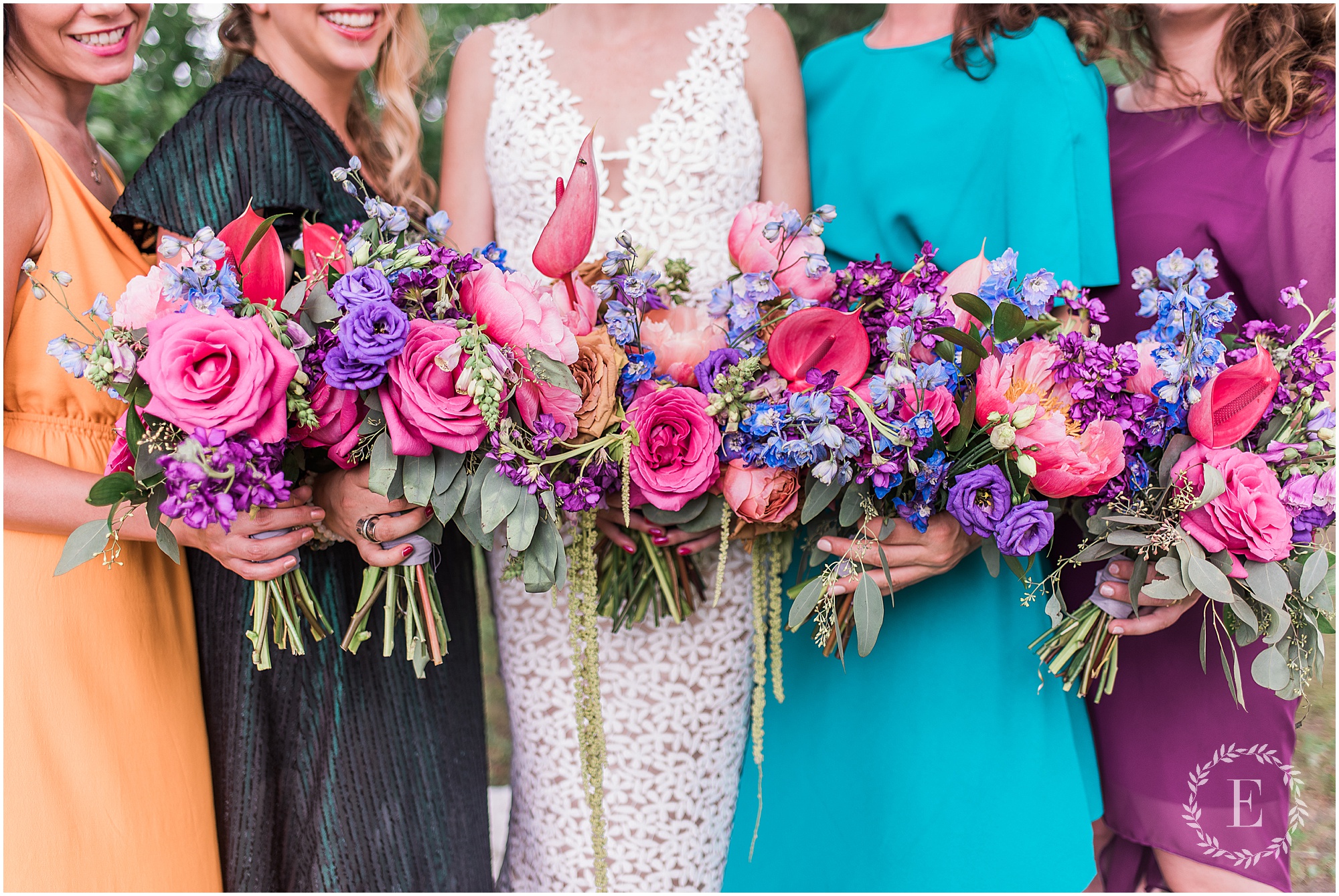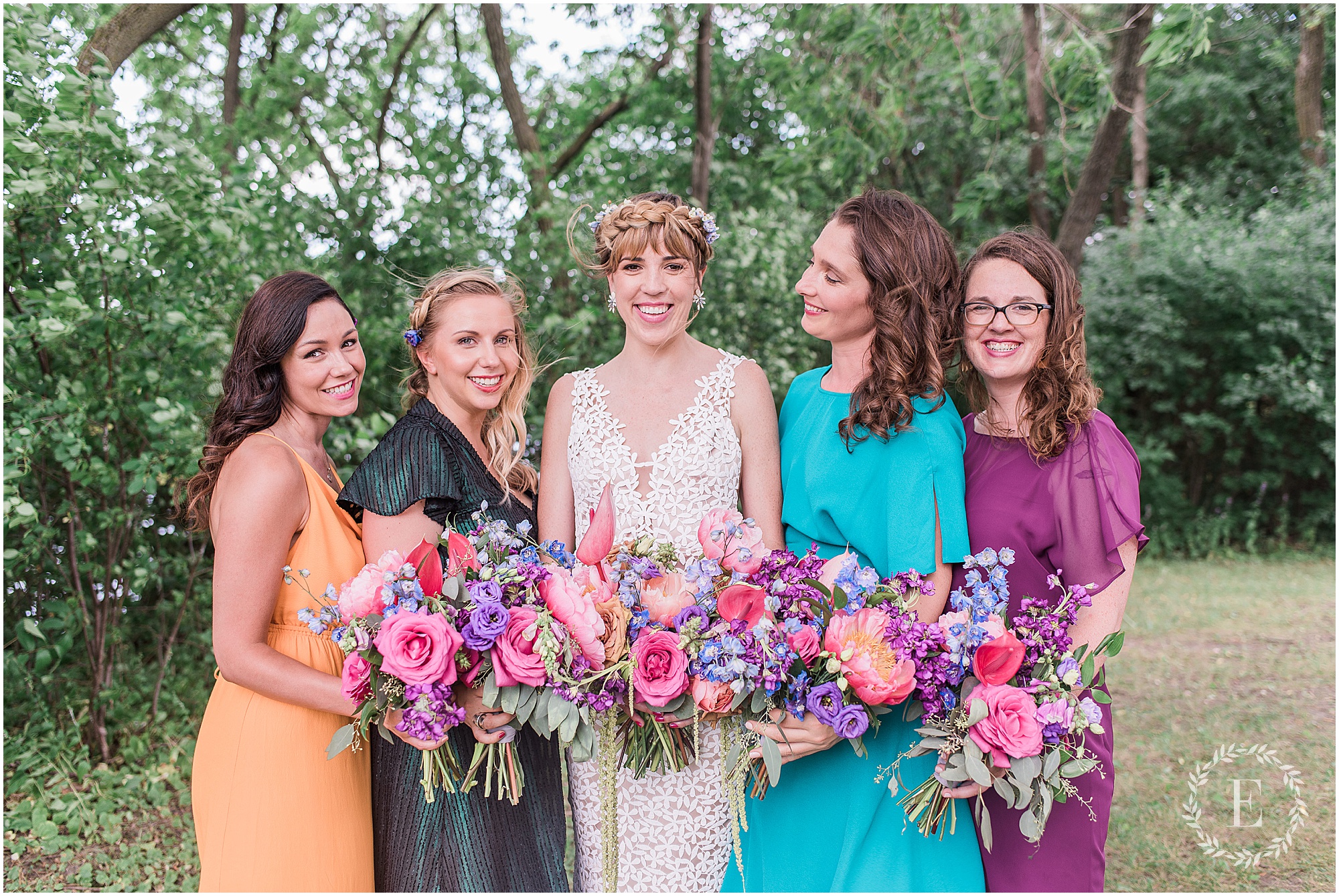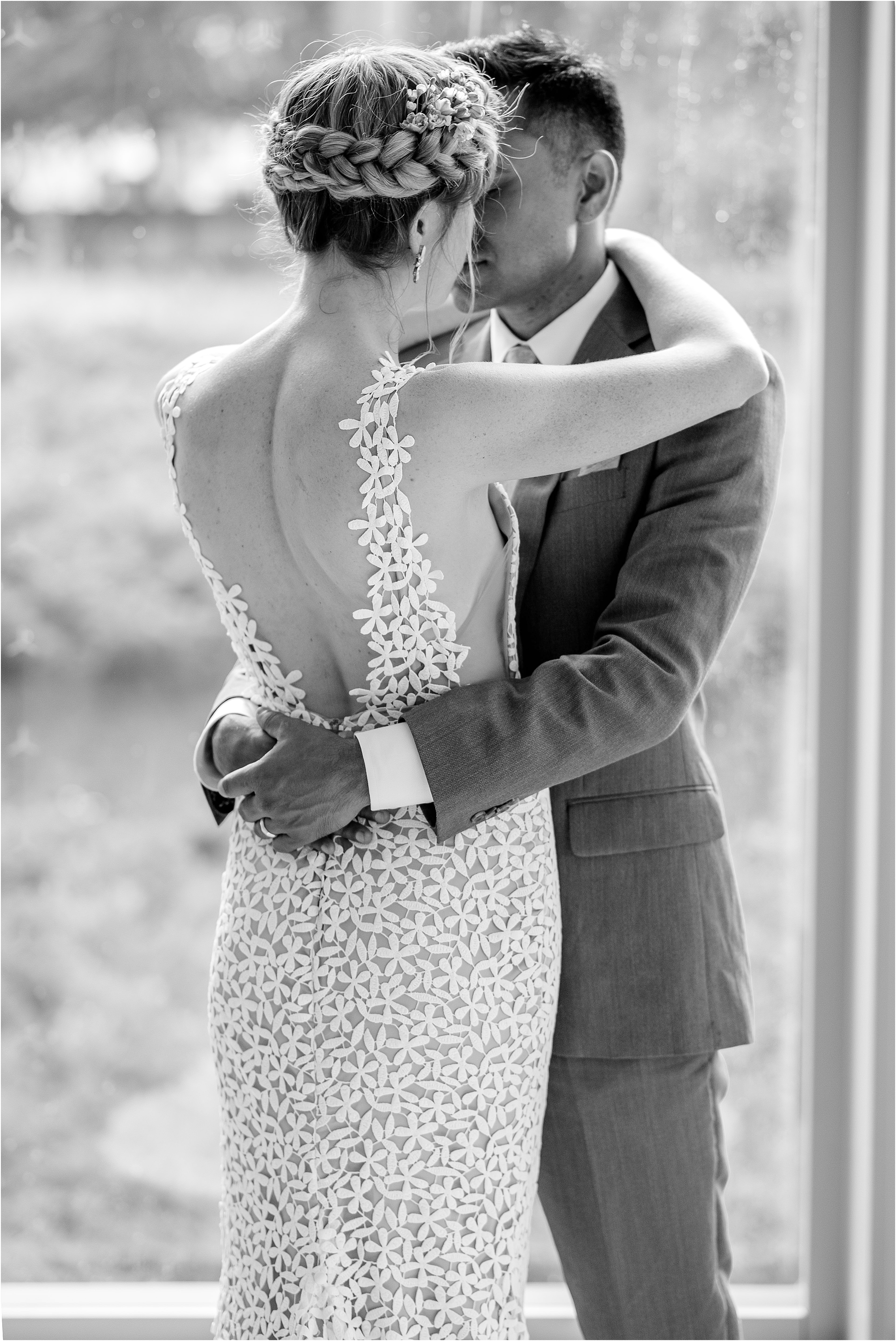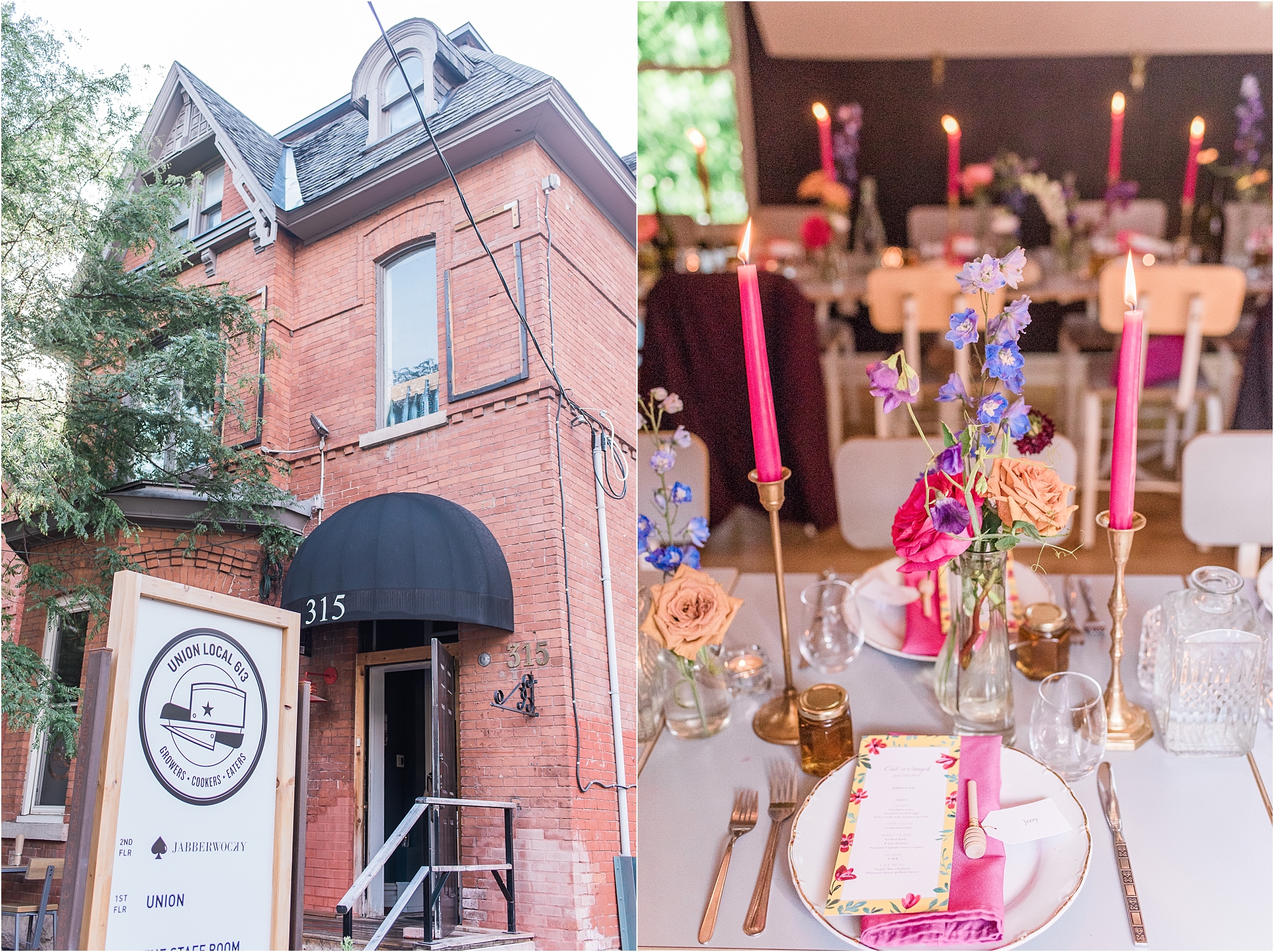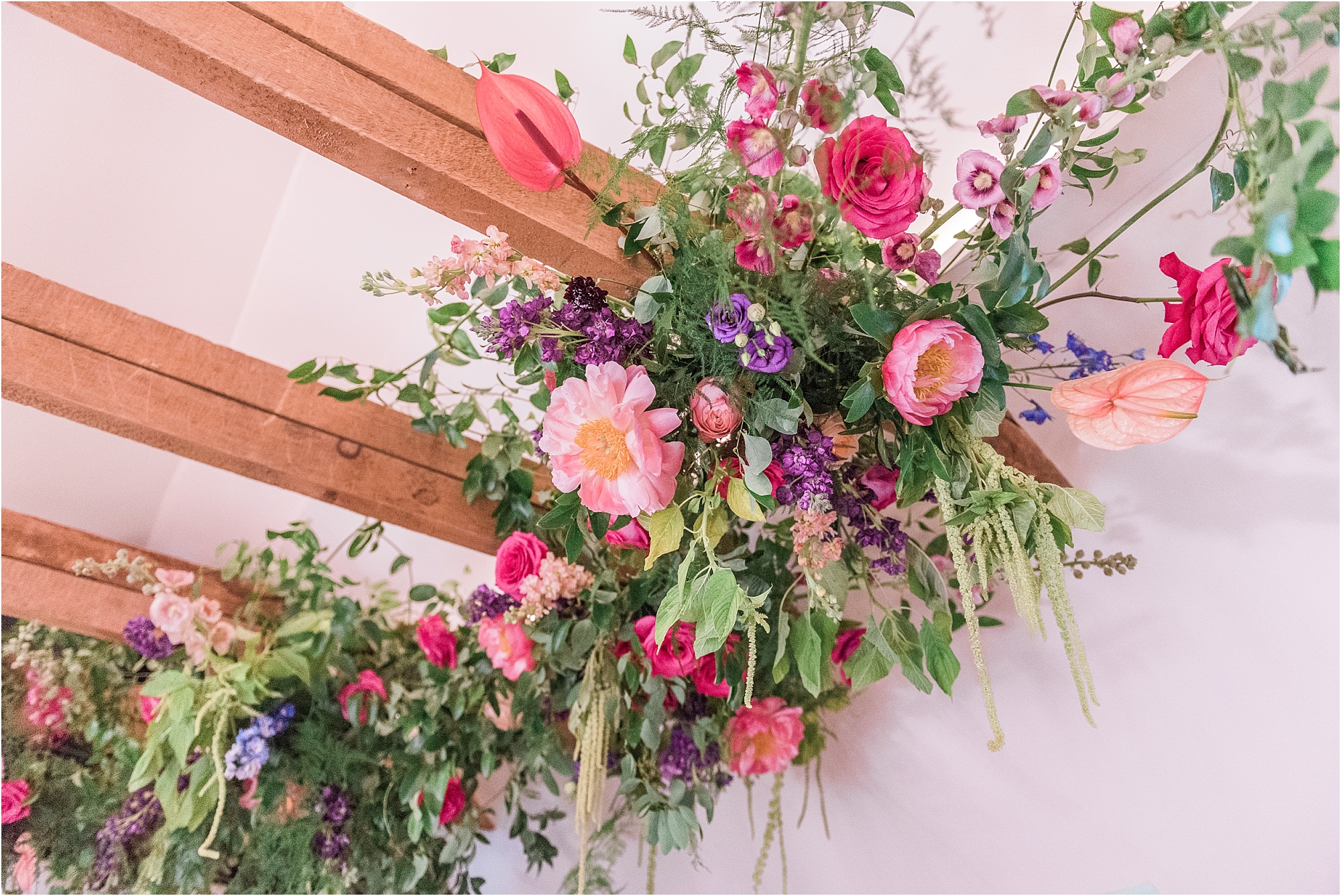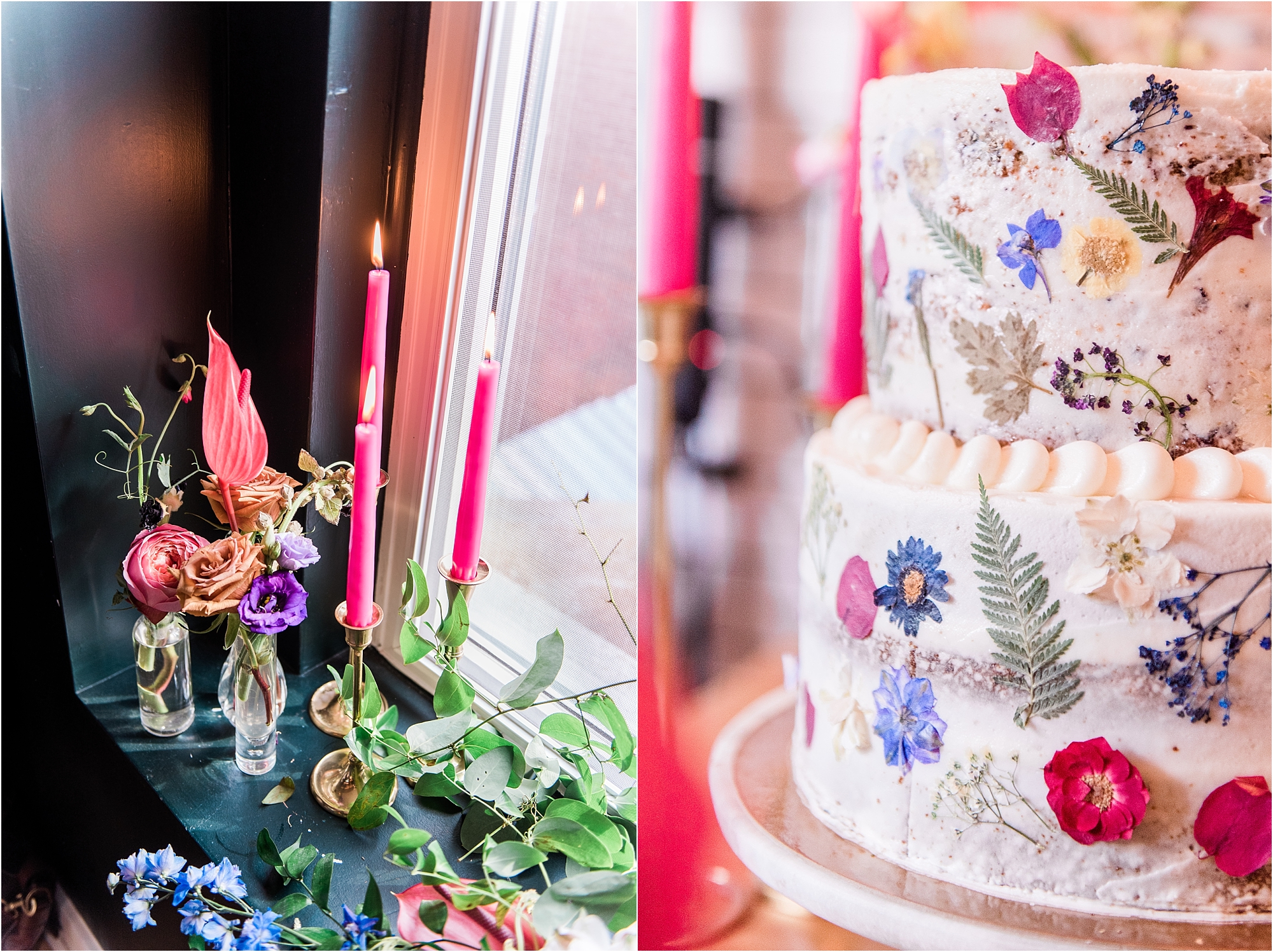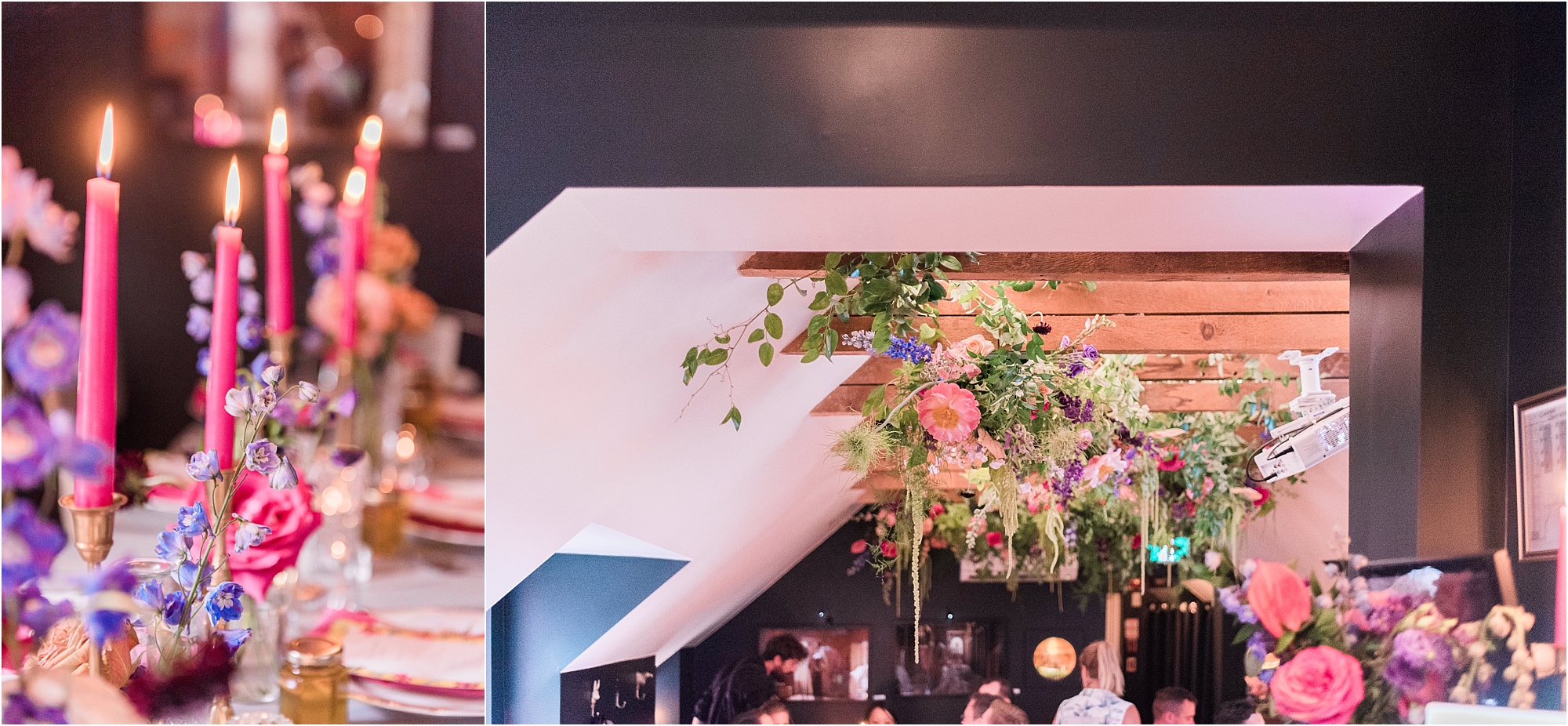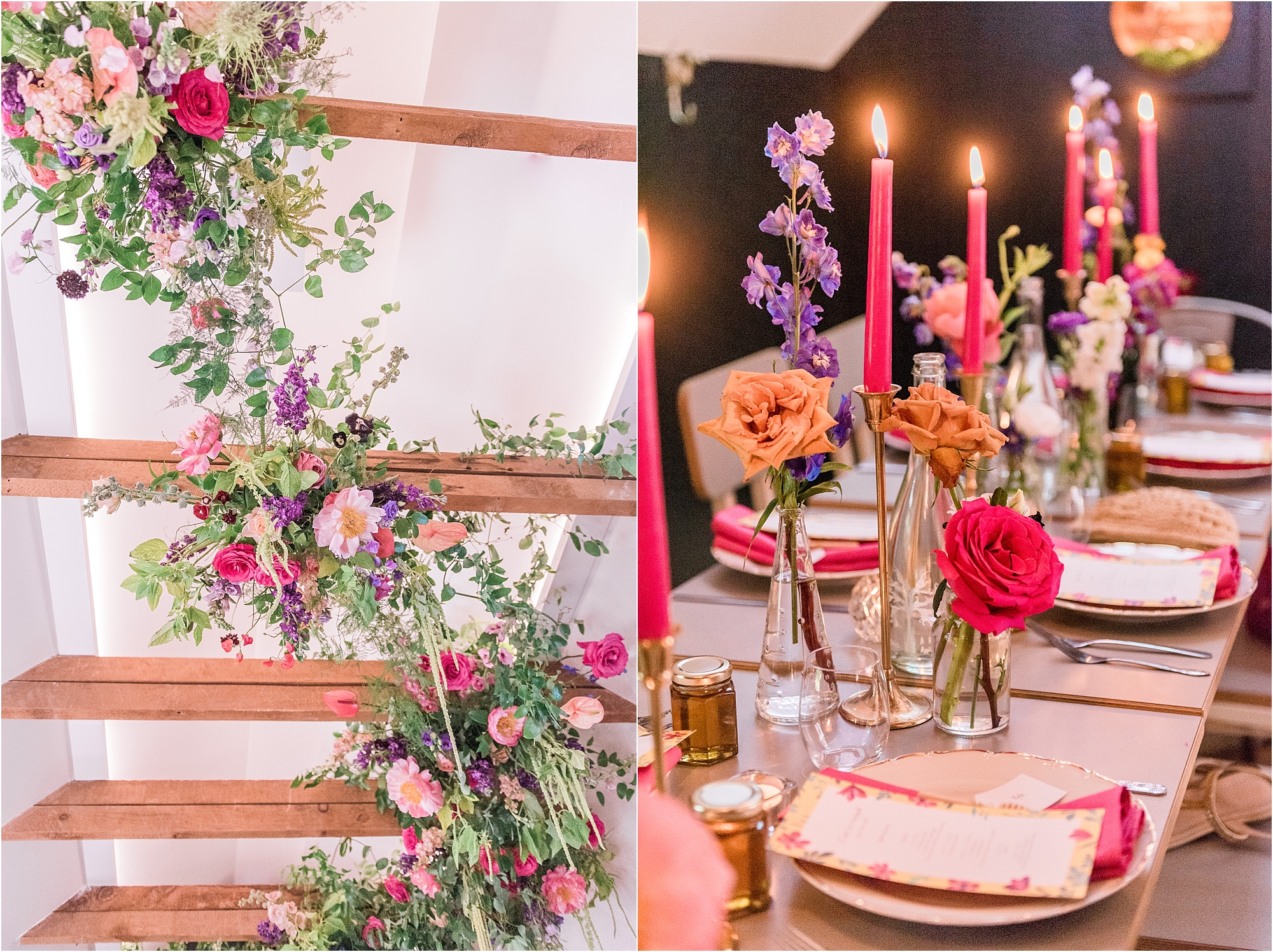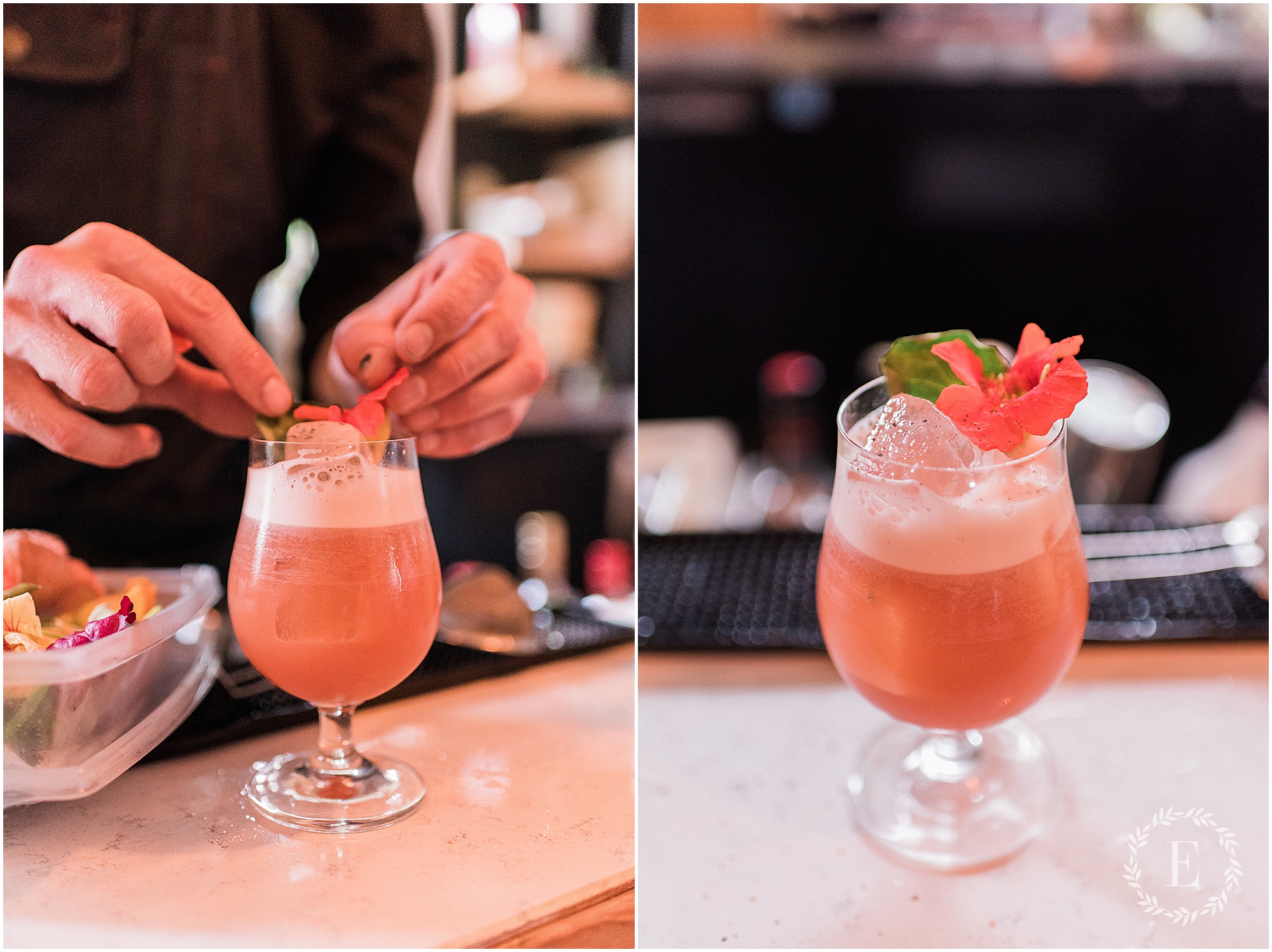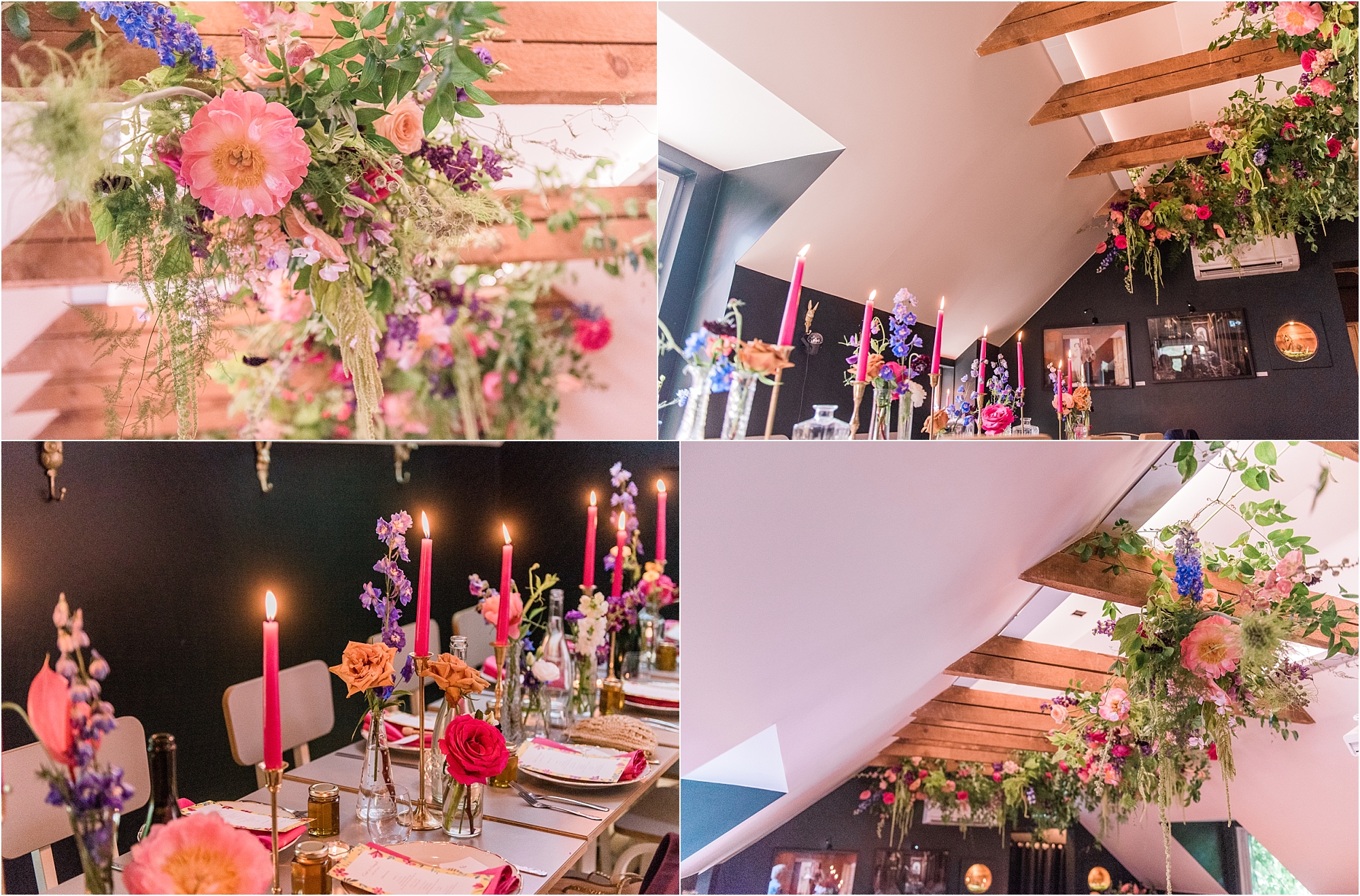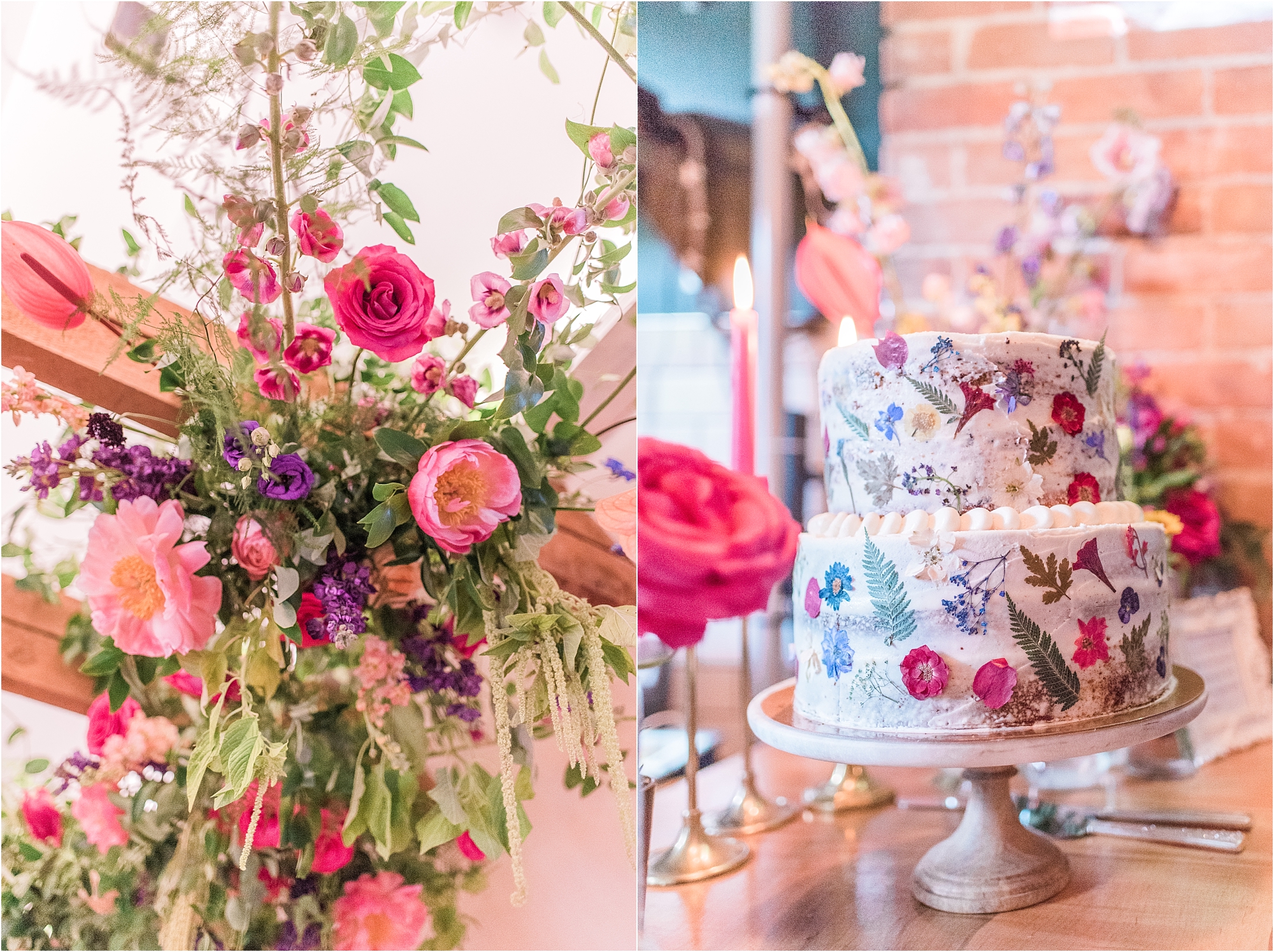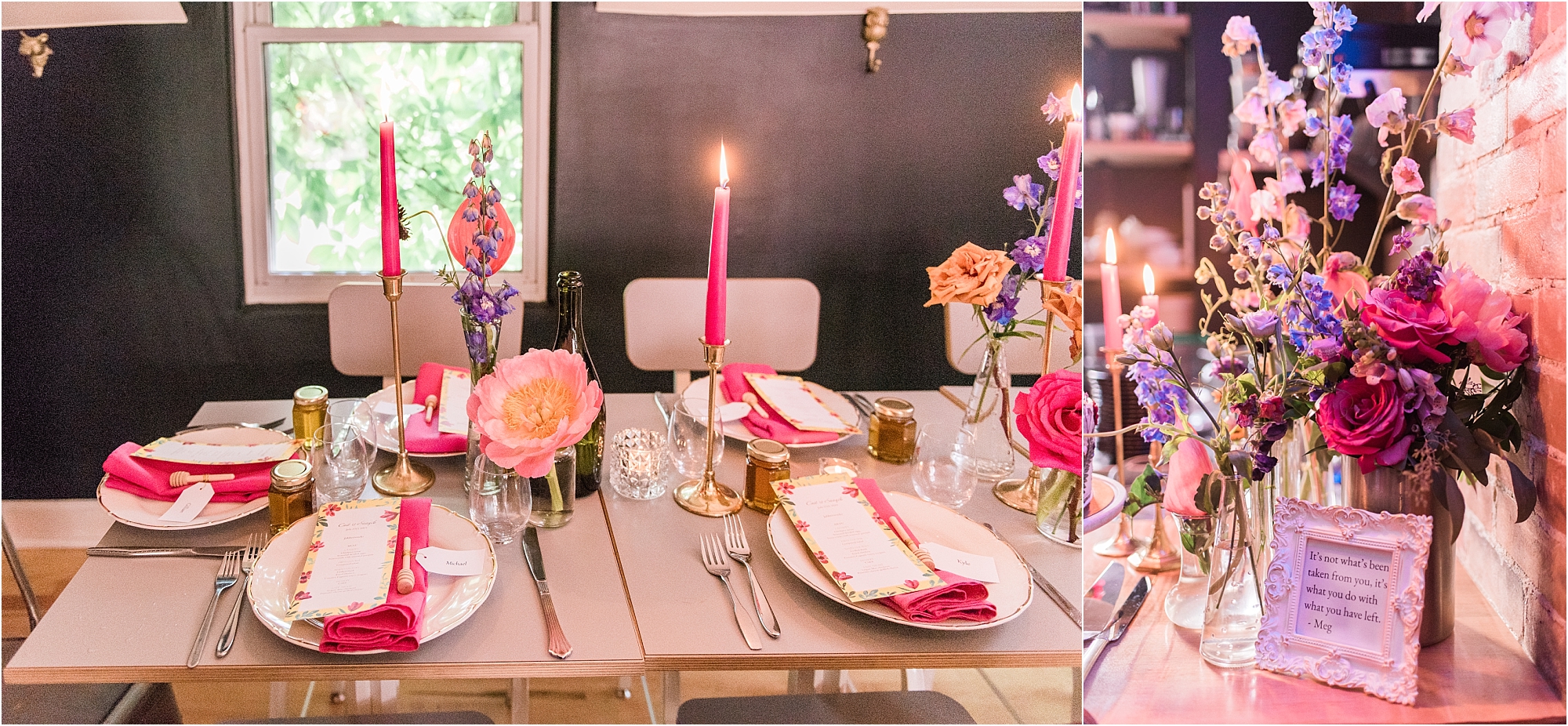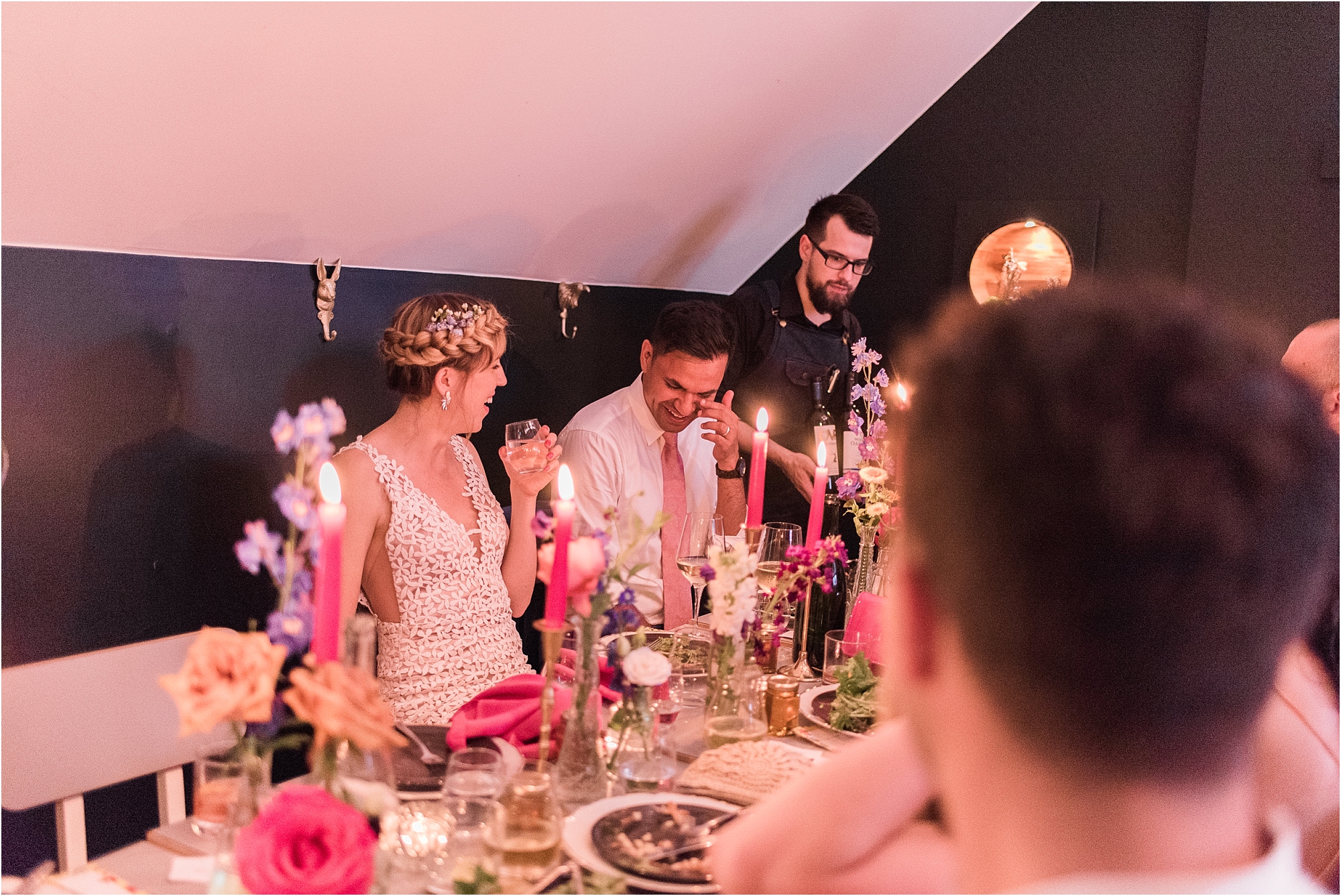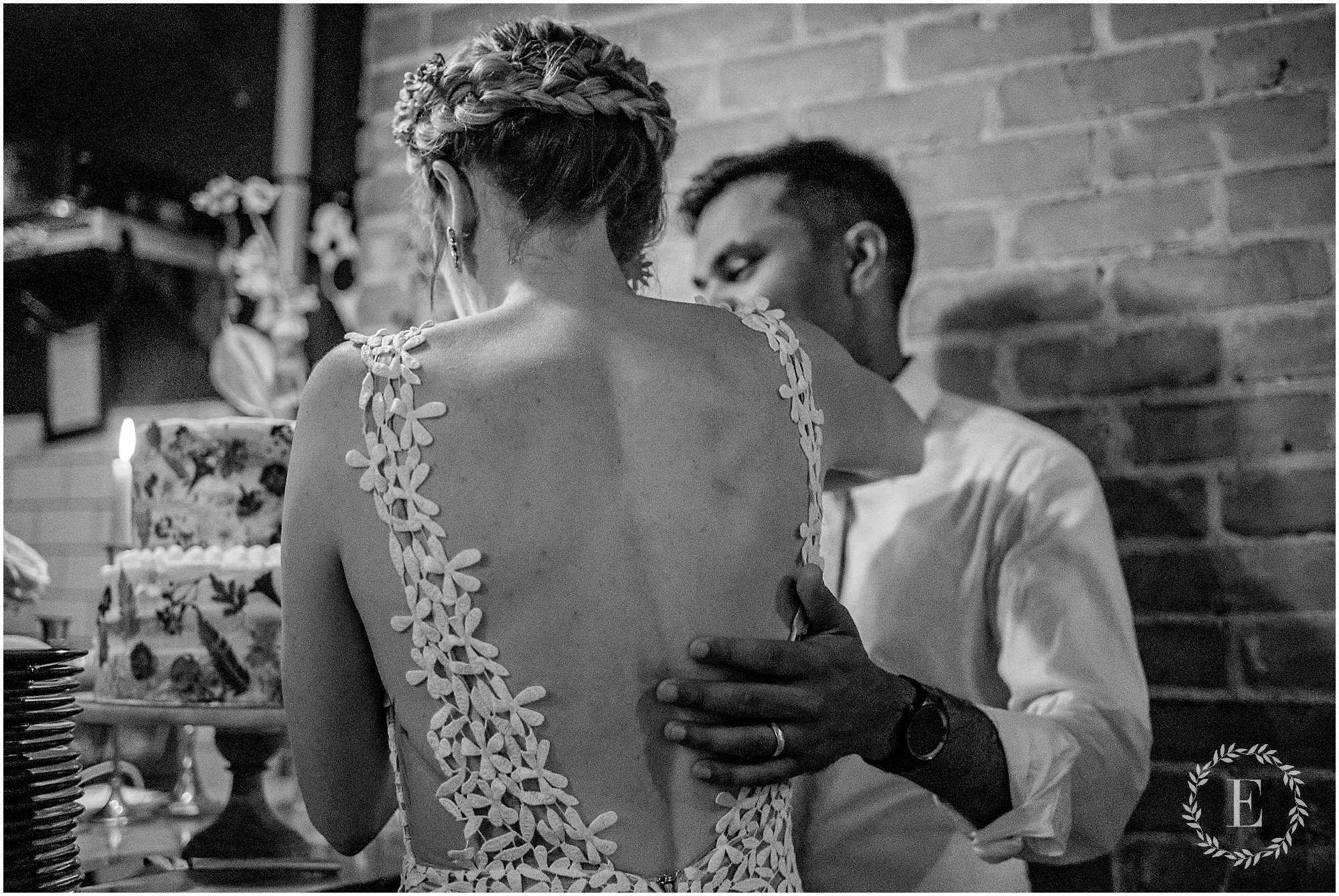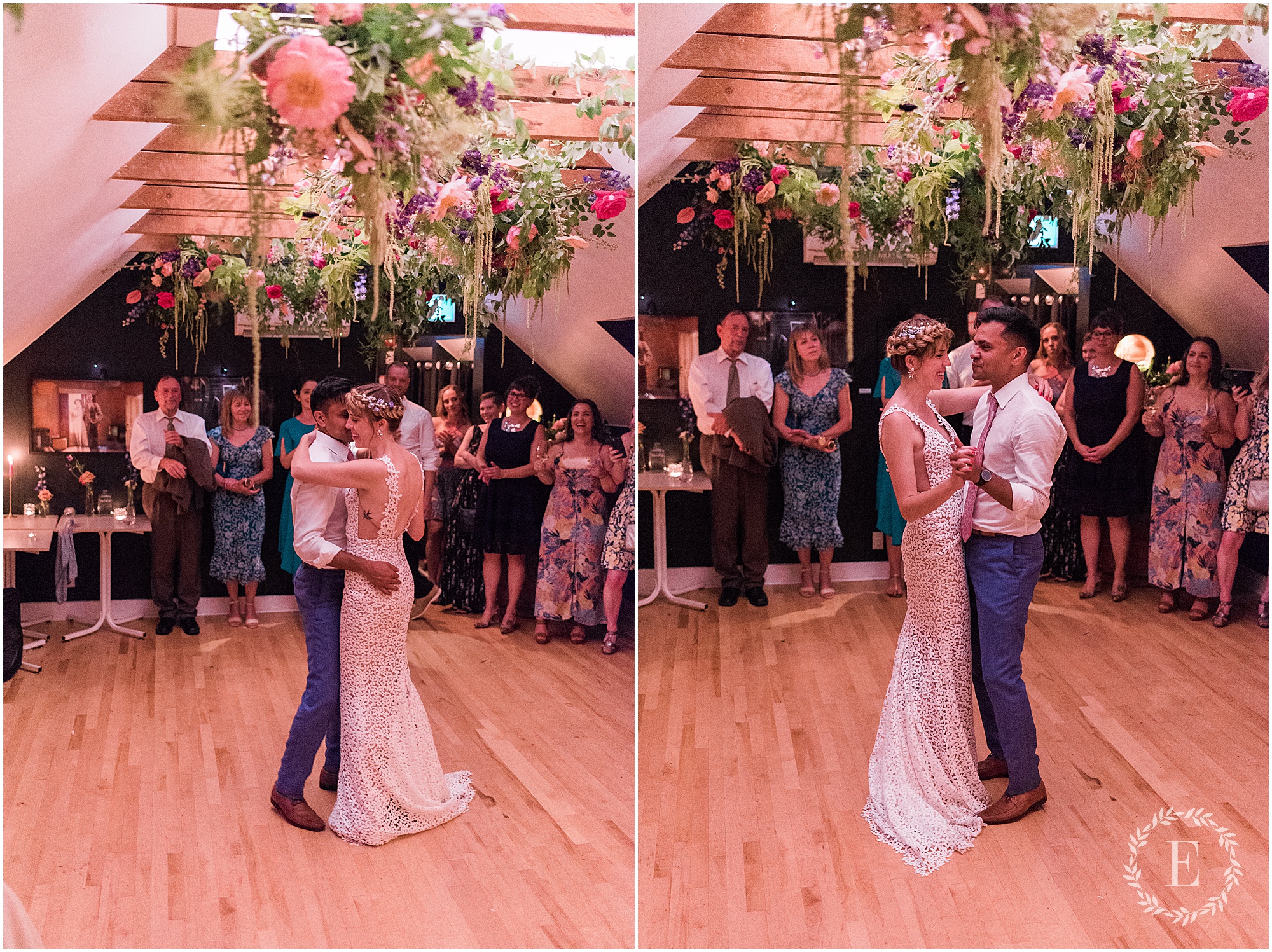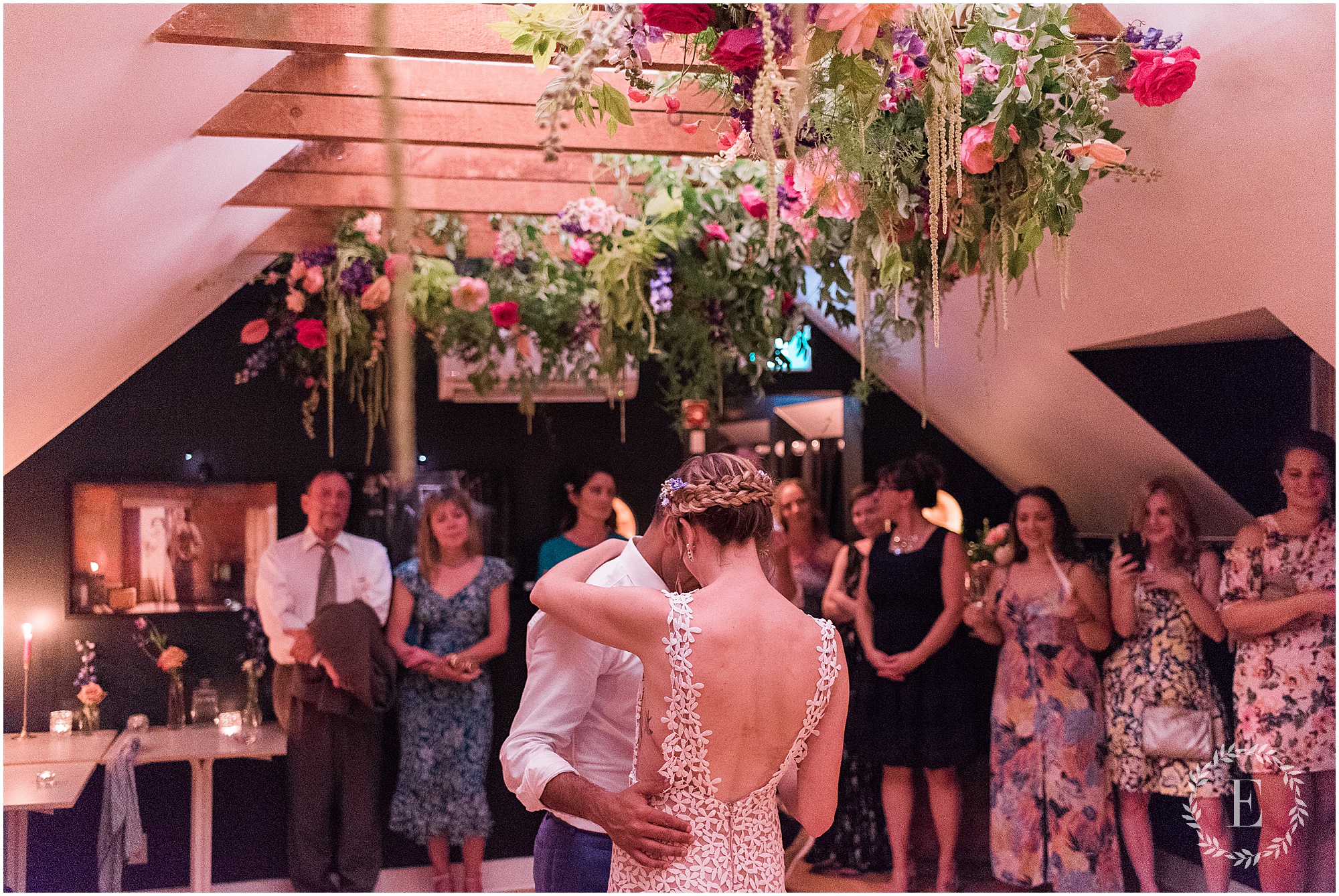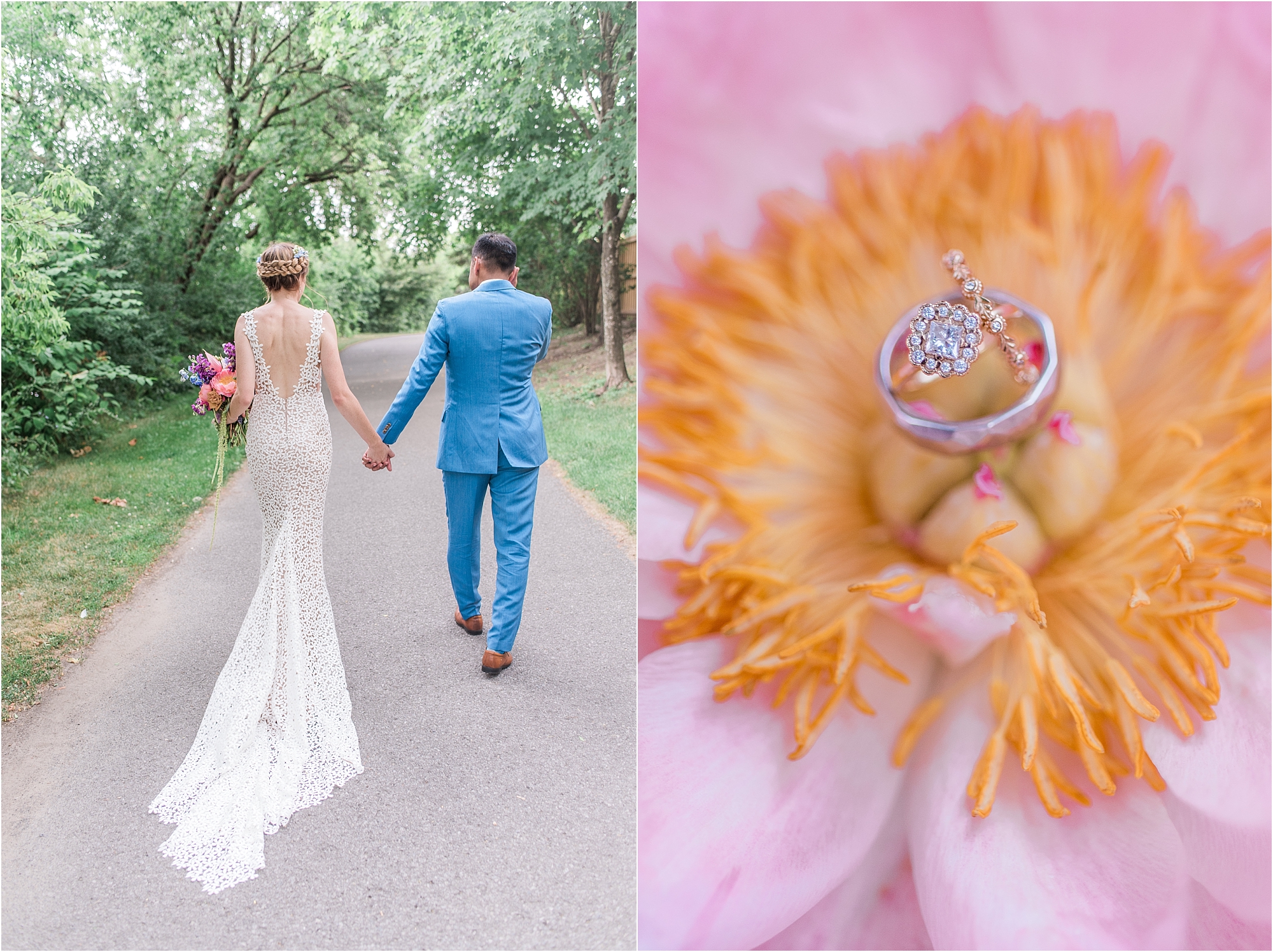 Vendor list for this Intimate Ottawa Wedding:
Wedding Gown: Revelle Bridal (Laudae)
Bridesmaid Dresses: Asos / Simons / Modcloth / Melanie Lyne
Makeup: Natalie Peachy
Hair: K Garland
Bouquet/Florist: Pollen Nation Floral Studio
Tapered Candles: Yummi Candles
Honey Favours: Bee Art Honey
Suit: Indochino
Wedding Rings: Heist Jewellery / Megan Thorne / Magpie
Officiant: All Seasons Weddings
Reception Venue/Catering: Jabberwocky & Union 613
Decor: Makin' It Lovely and Lux Rental
Coordinator/Planner: When Sparks Fly Events
Wedding Cake: Take Another Bite