This beautiful indian fusion wedding was one I was looking forward to all yearIn my line of work, it's rare that I will be working with a couple more than once in most instances. But fortune favoured me, and I got to work with Cait and Saaqib on their magnolia filled engagement session, this wedding day and their second wedding reception. It was definitely a highlight for me and I remain ever grateful that I was available for both dates!
Okay so where to even start!? Well how about with this – on my way to Cait's prep location, I had to stop, on the highway, for a turtle crossing! They were cute little fellas but I had a bride to get to. I feel like something small but memorable always happens on wedding days, and years later I never forget them. This is one of those things!
Cait rented this gorgeous Air BnB to get ready in, and it was flooded with natural light, plants and twinkle lights. It was perfectly suited for Cait, and lended itself to beautiful prep photos. indian fusion weddings are so fun!
The ceremony was at Ancaster City Hall, and I instantly fell in love with the fresh floral elements and the DIY table numbers. It was an intimate ceremony and dinner, perfect for Cait & Saaqib as they completed their marriage ceremony with their families surrounding them.
One of my favourite memories of this day, is that I got a chance to make a last minute bouquet. I plucked one flower from every table and put together an arrangement to suit Cait's outfit as best I could! I impressed myself in this skill, and that floral tape in my camera bag finally came in handy! I guess hanging out with florists has it's perks?
We headed out to do portraits just as a storm rolled in, but we decided to keep going to a spot with waterfalls that Cait & Saaqib has scouted out and I am glad we did. It was muddy, the rain was pounding down (which means they couldn't hear a thing I said), and the short trek seemed a lot longer than it was, but was it ever worth it. You have to see these shots!
I won't keep you reading here when you can be scrolling, but I want to talk about the reception! Since it was an intimate gathering, it was the perfect size to play games with the guests and I for one, thoroughly enjoyed watching the guests play 'guess the lyrics' with traditional songs from both cultures (wtg to Cait's dad for knowing the Beatles lyrics like the back of his hand!). It was immense fun, and I know I will never forget it! Part two will be shared very soon, so please check back! Indian fusion weddings are beautiful
If you'd like to leave a comment and let me know your thoughts, that is always appreciated. You can also pin directly from this post to Pinterest! There are a ton of DIY details curated by Cait + Saaqib that will be sure to inspire! What did you think of this indian fusion wedding?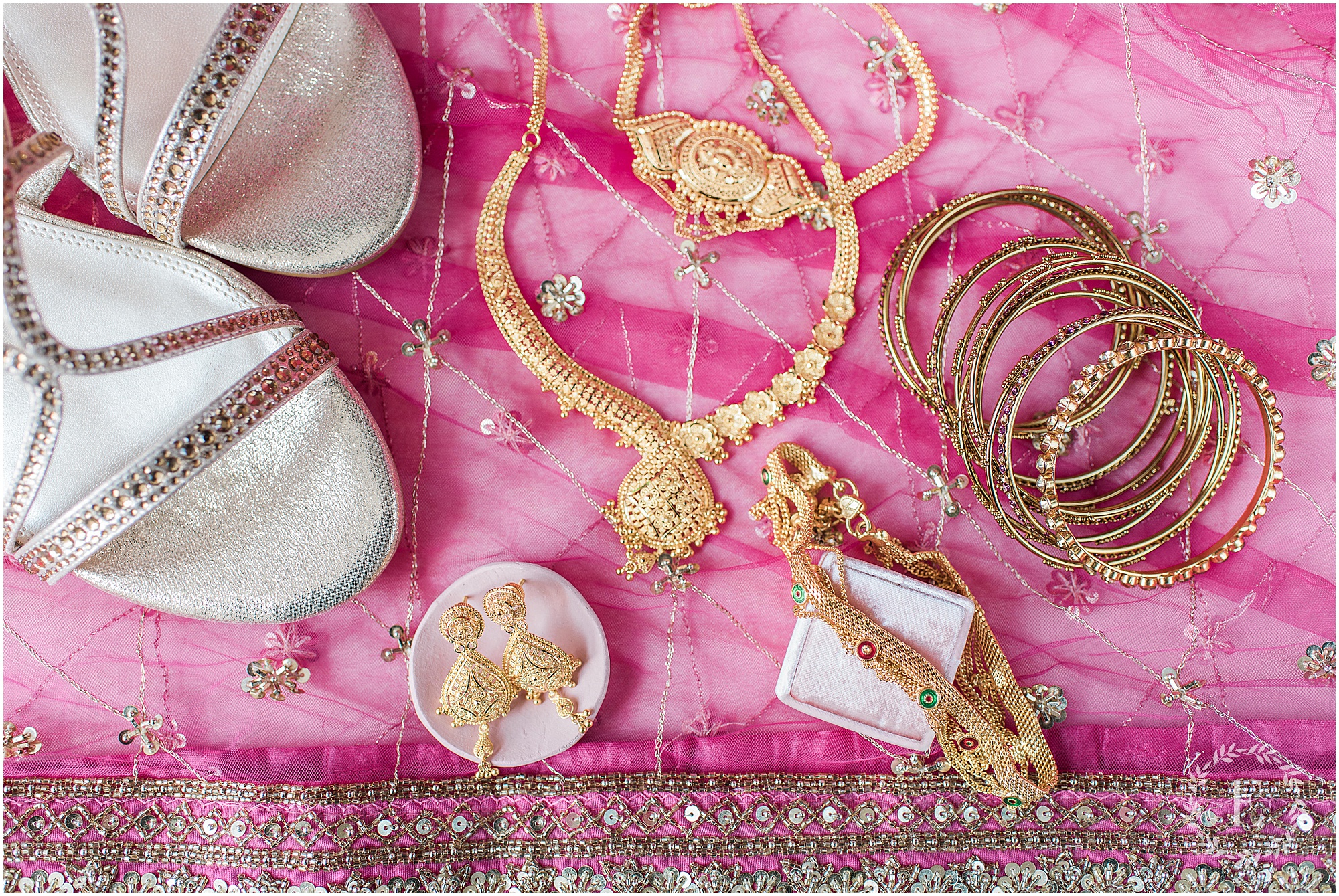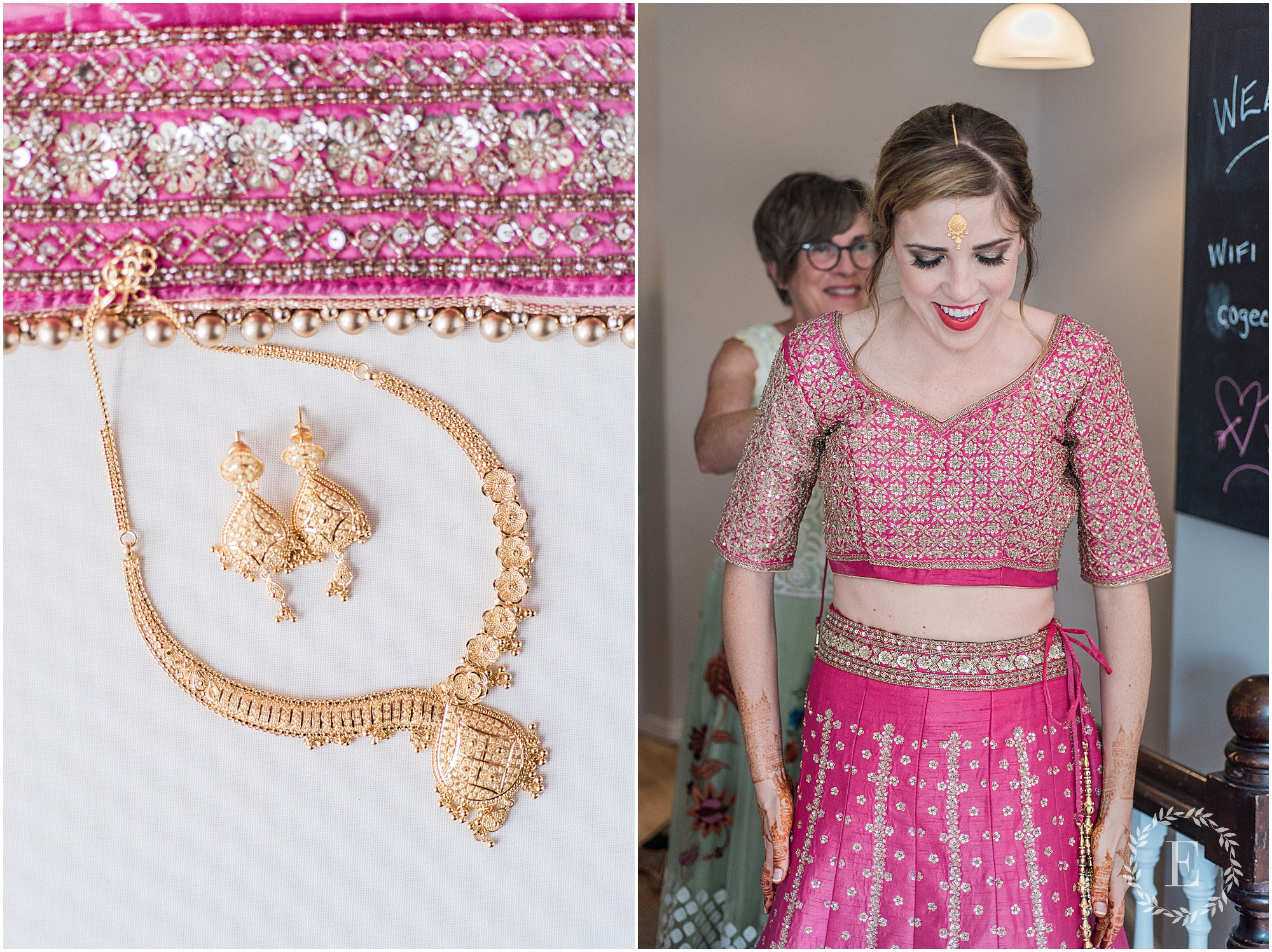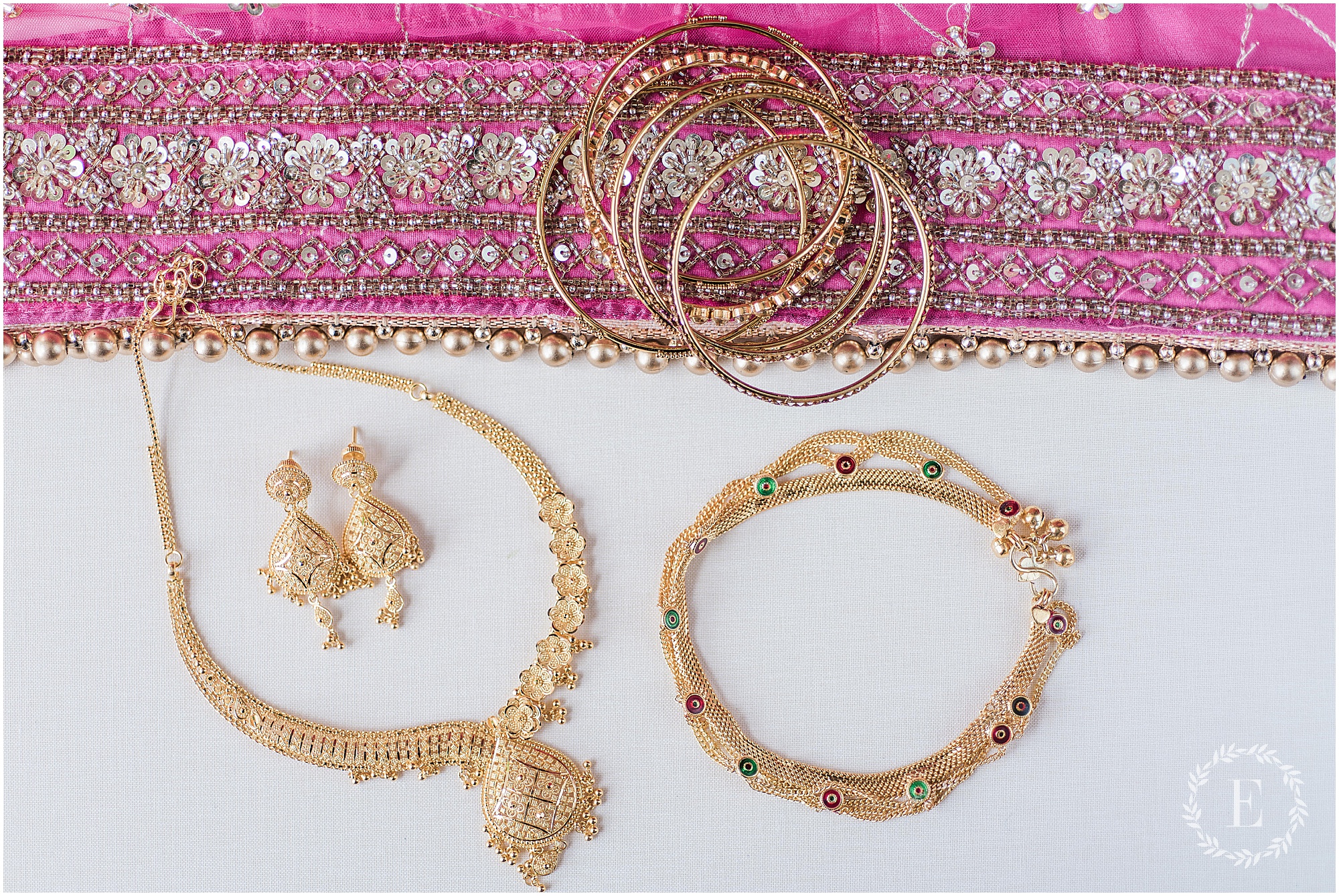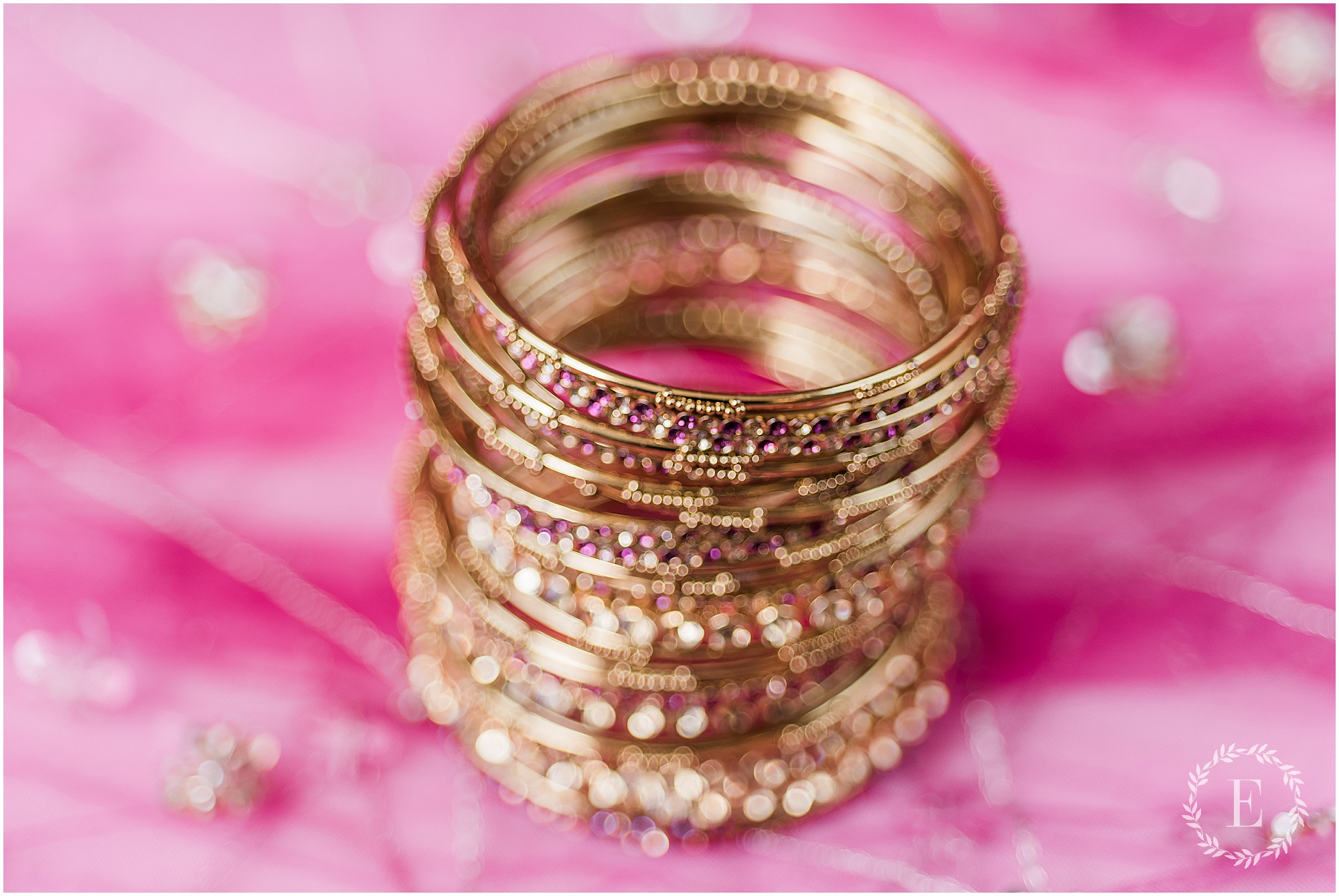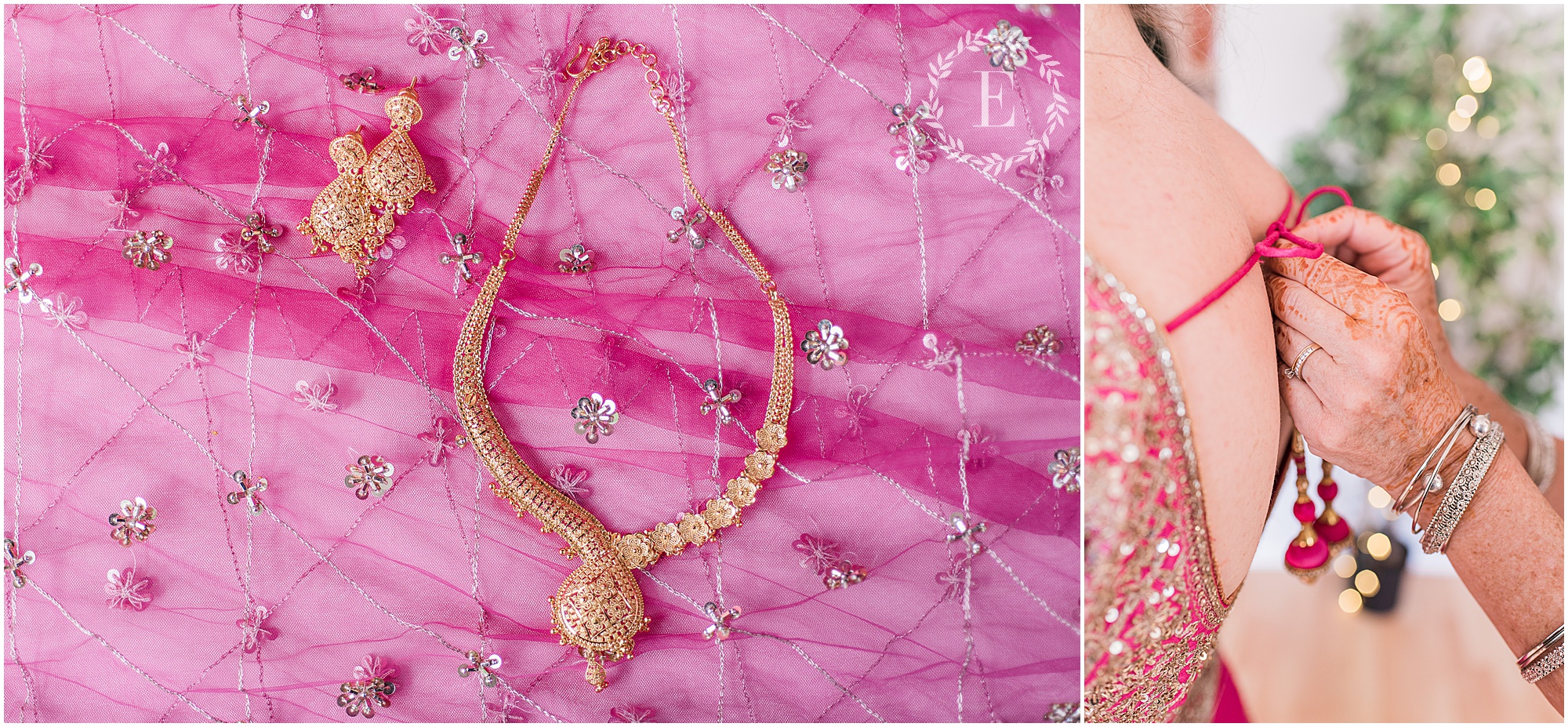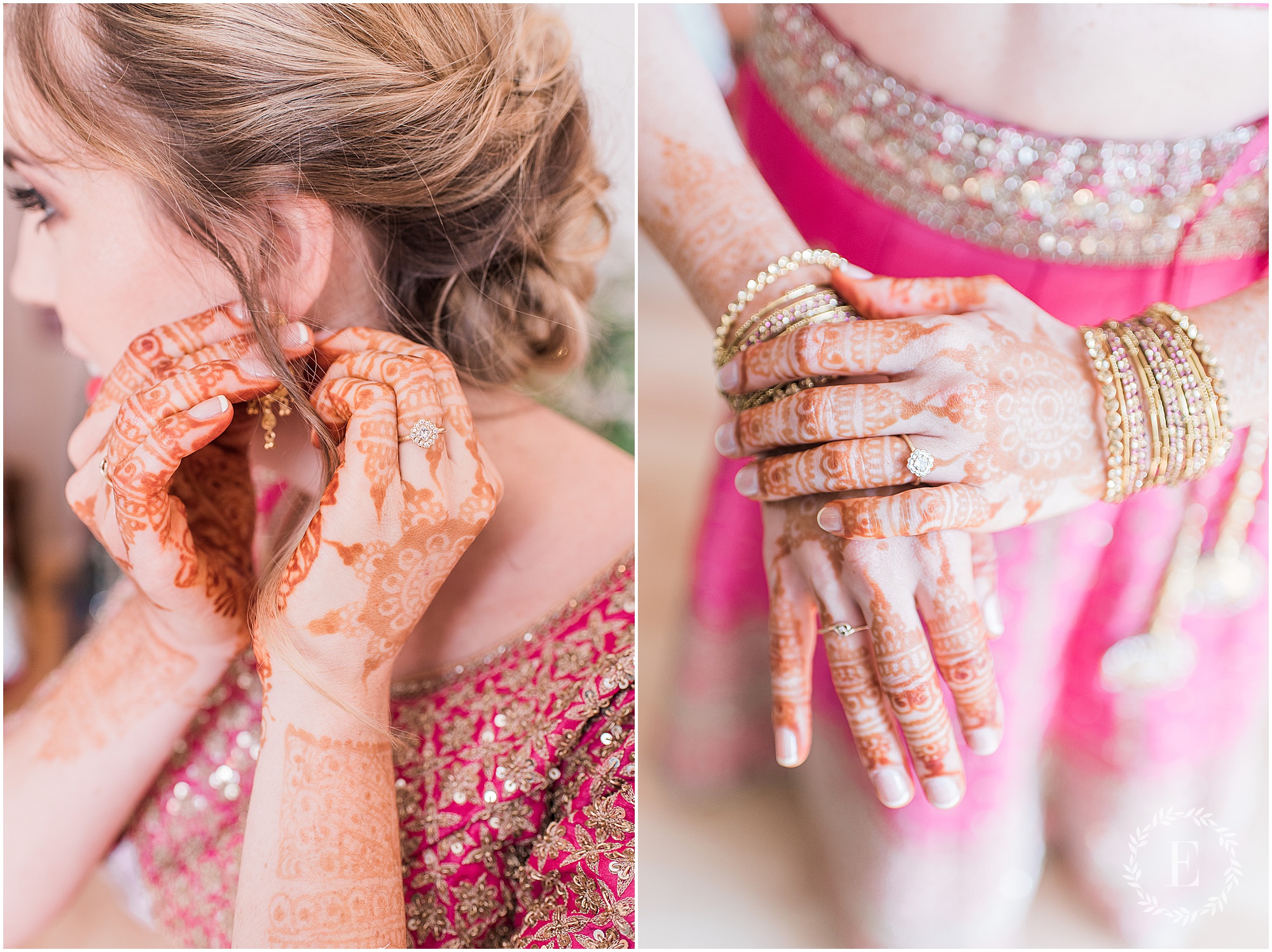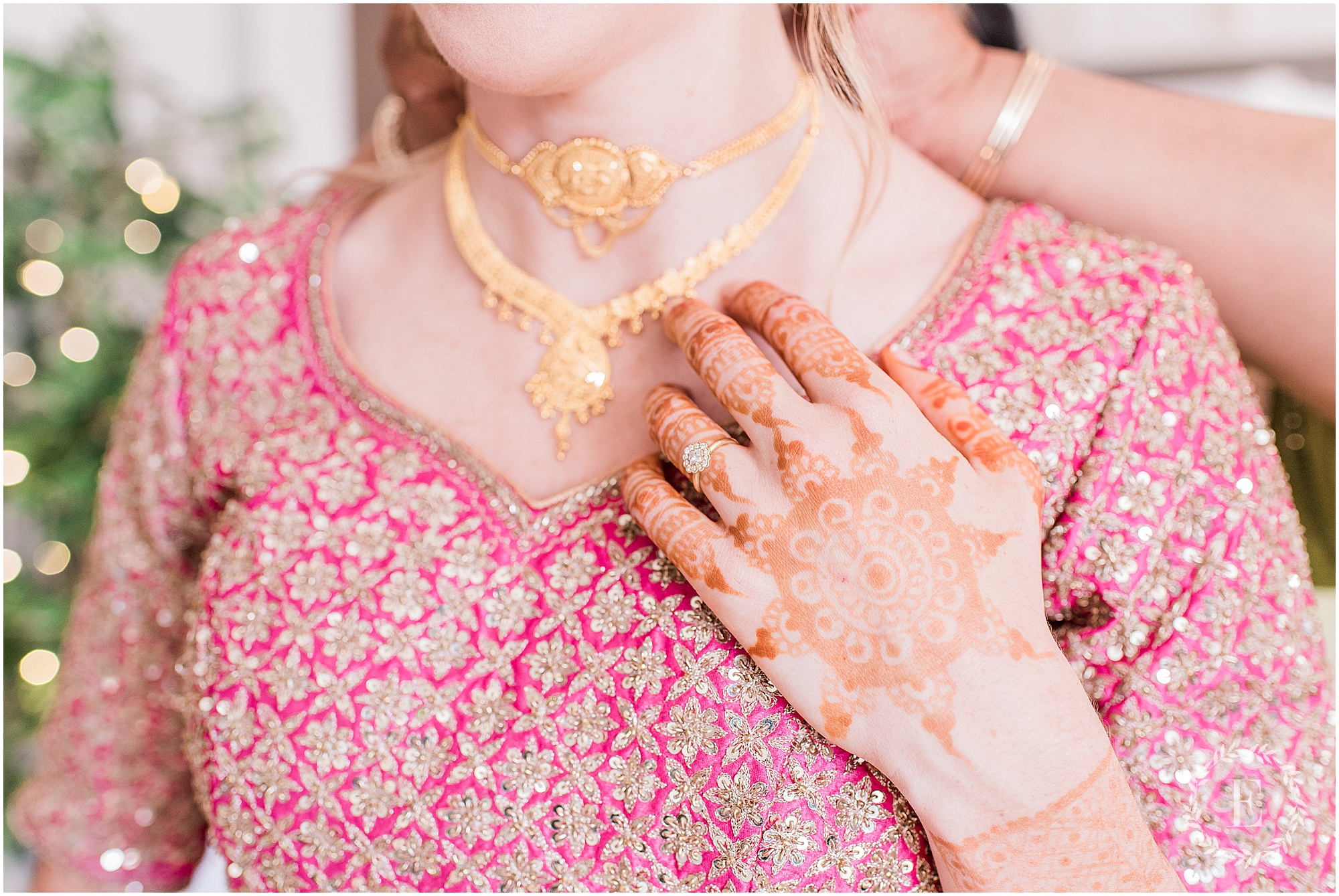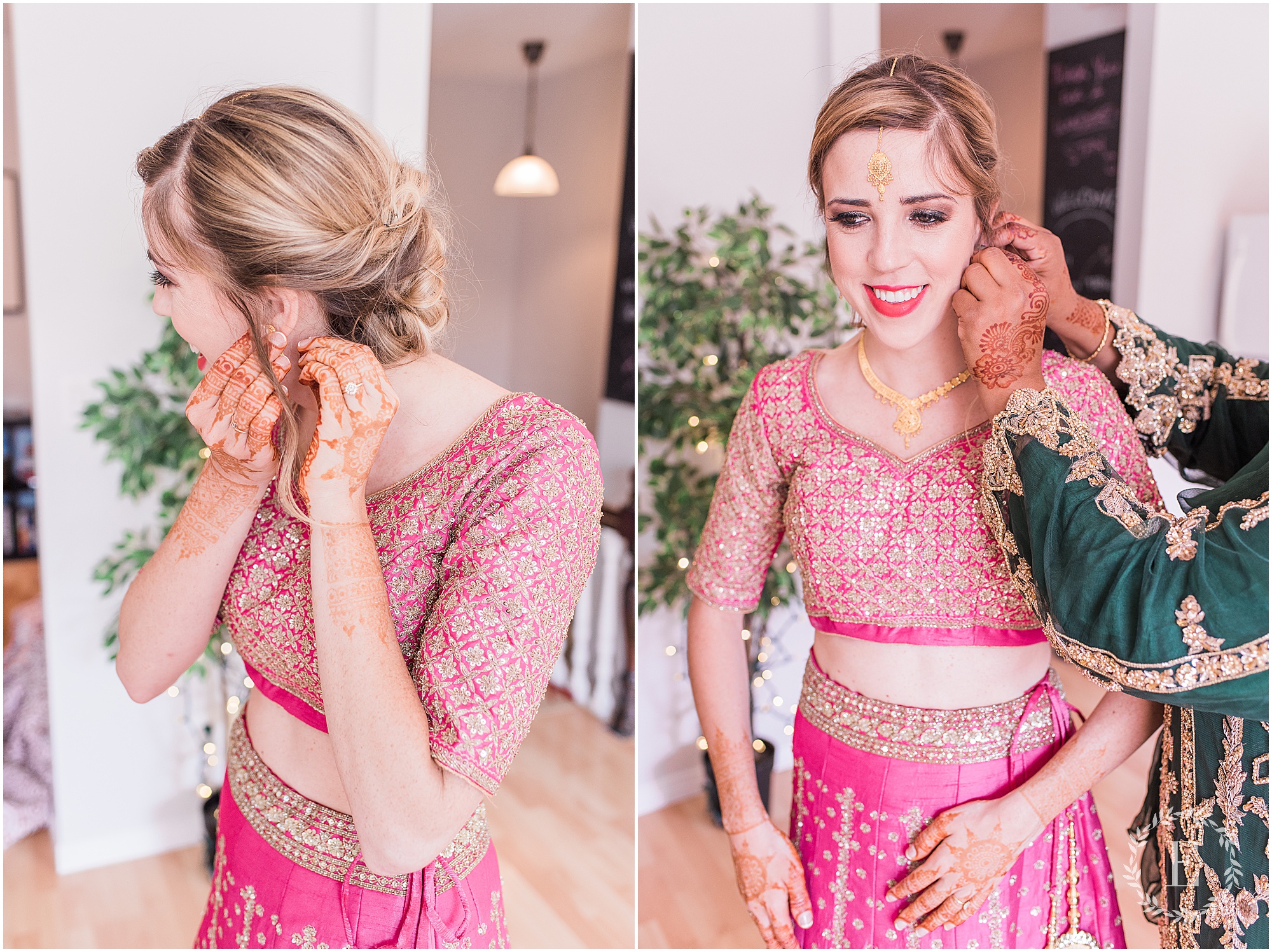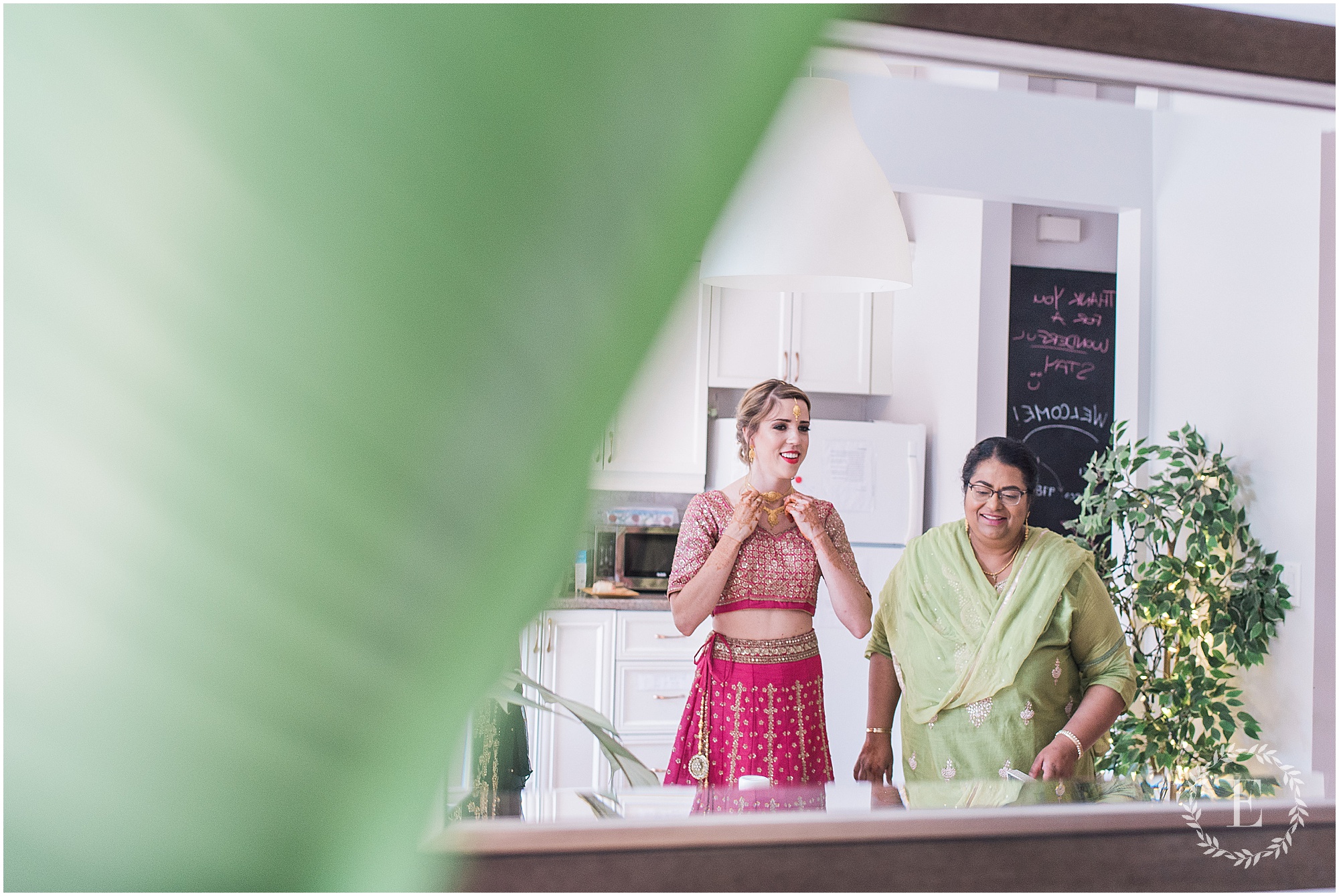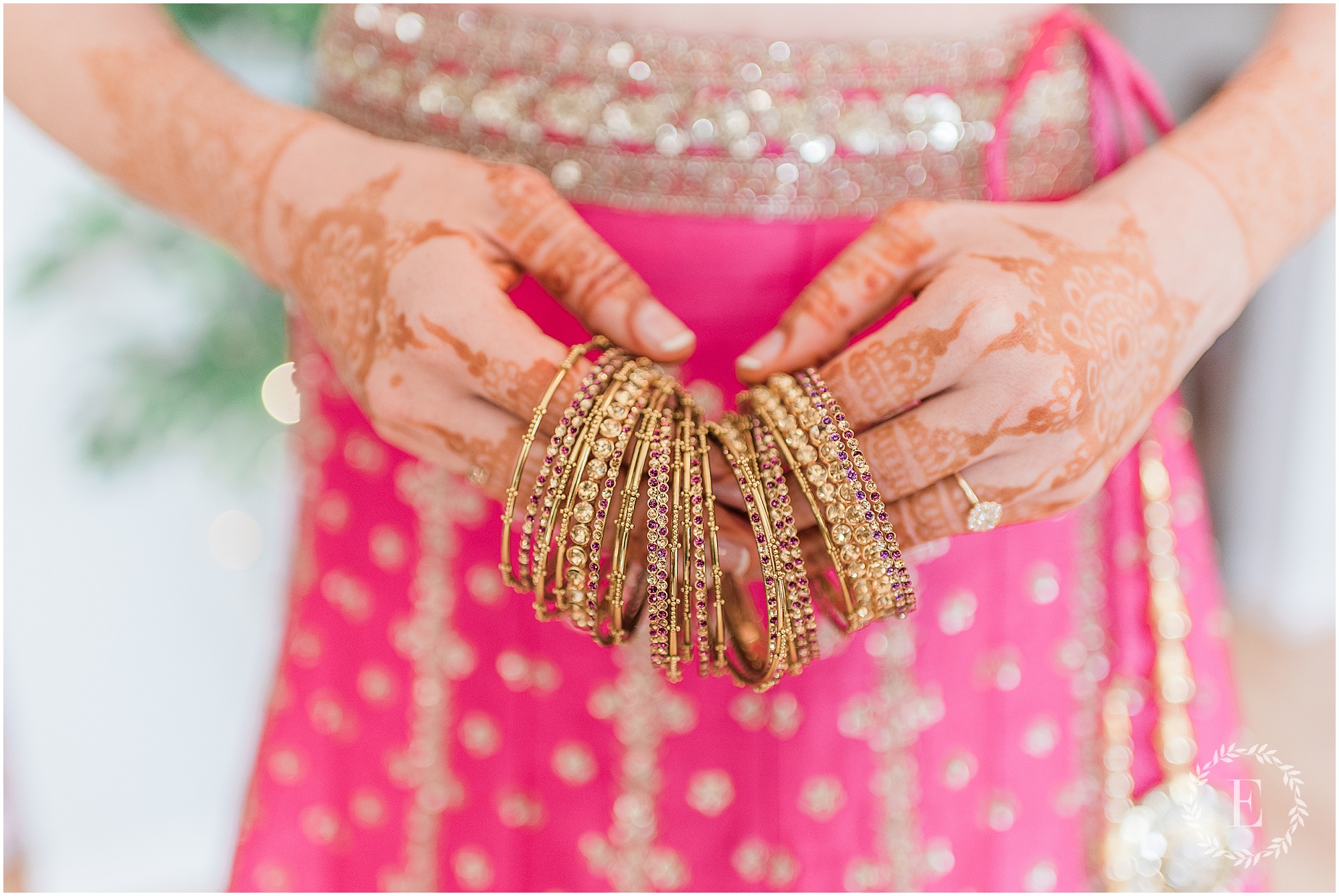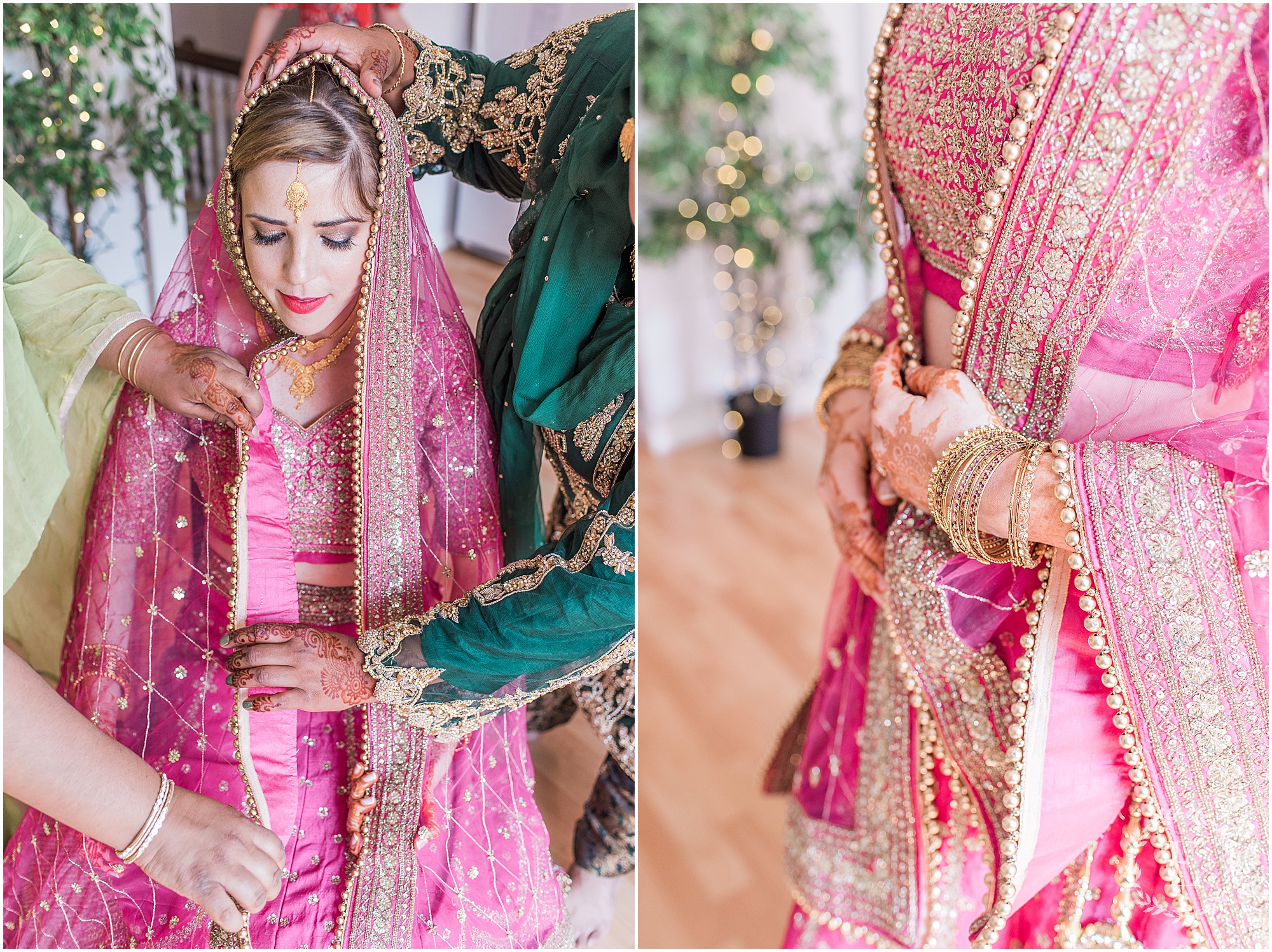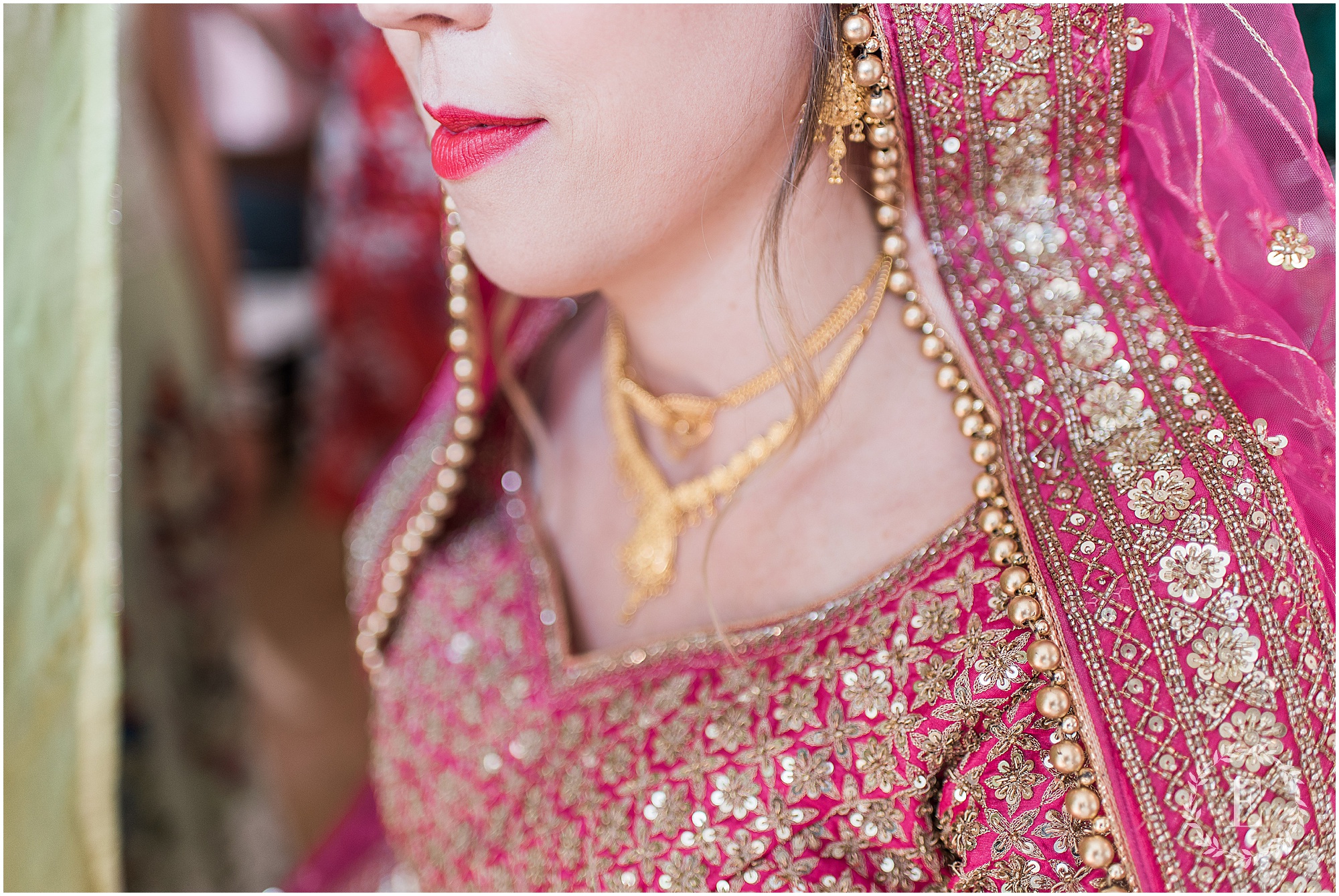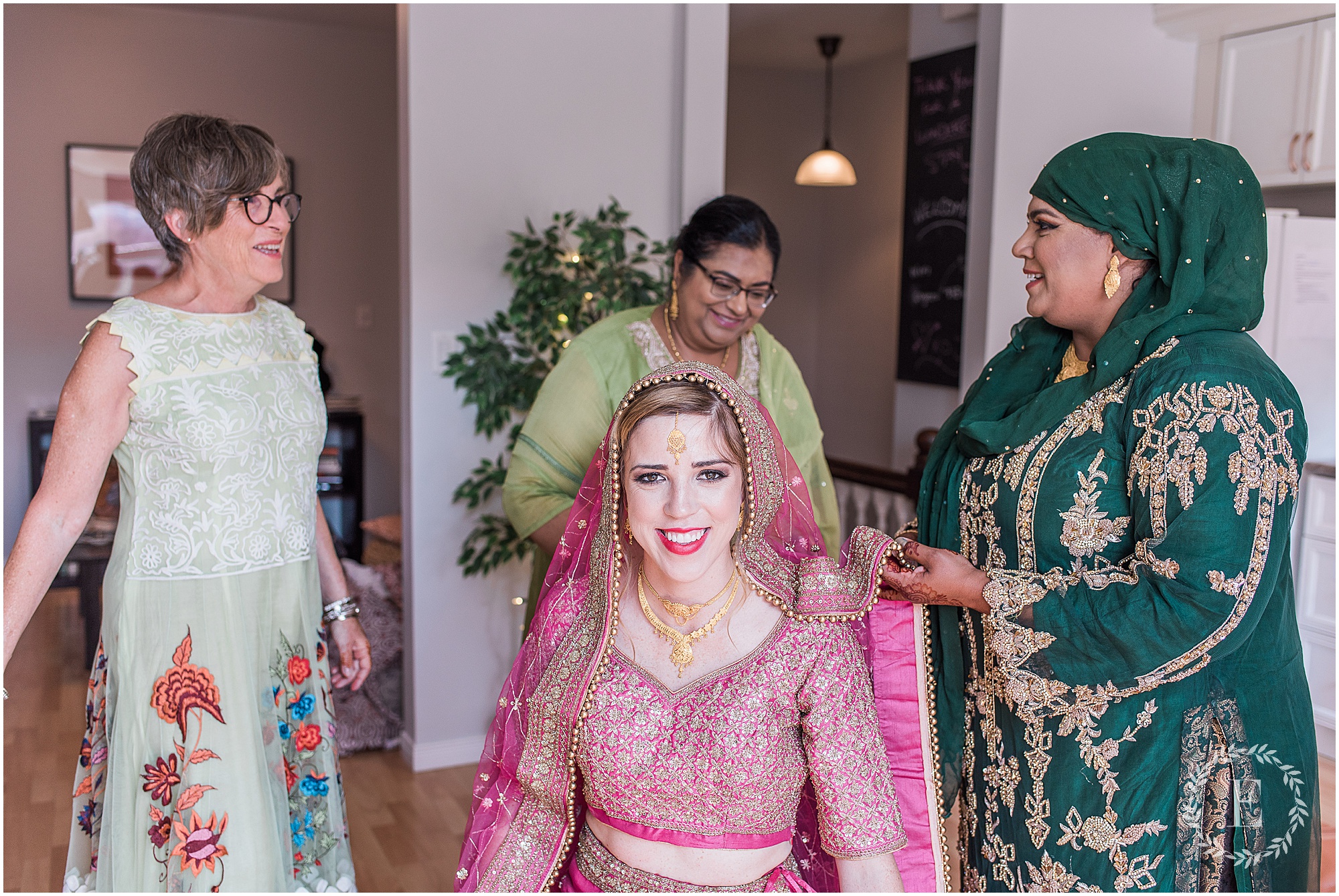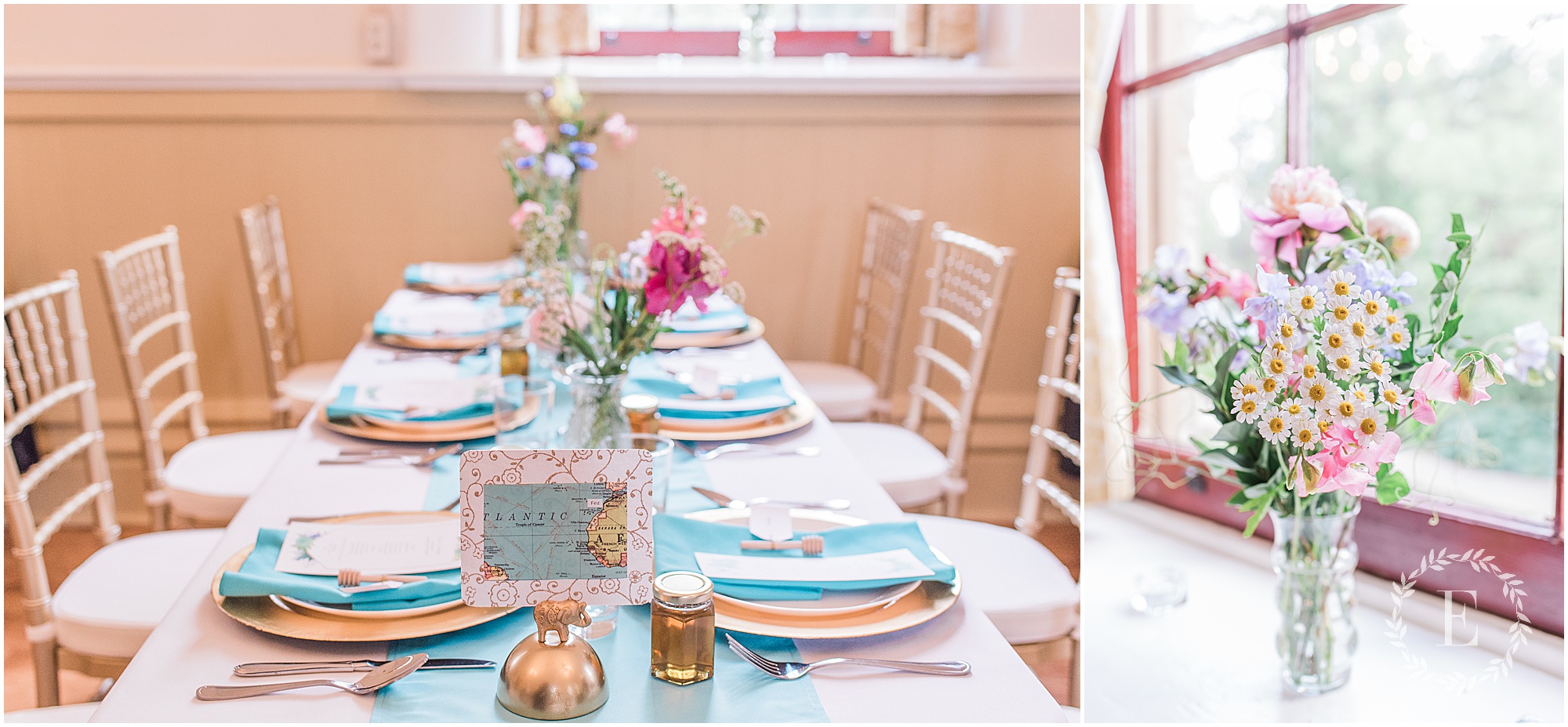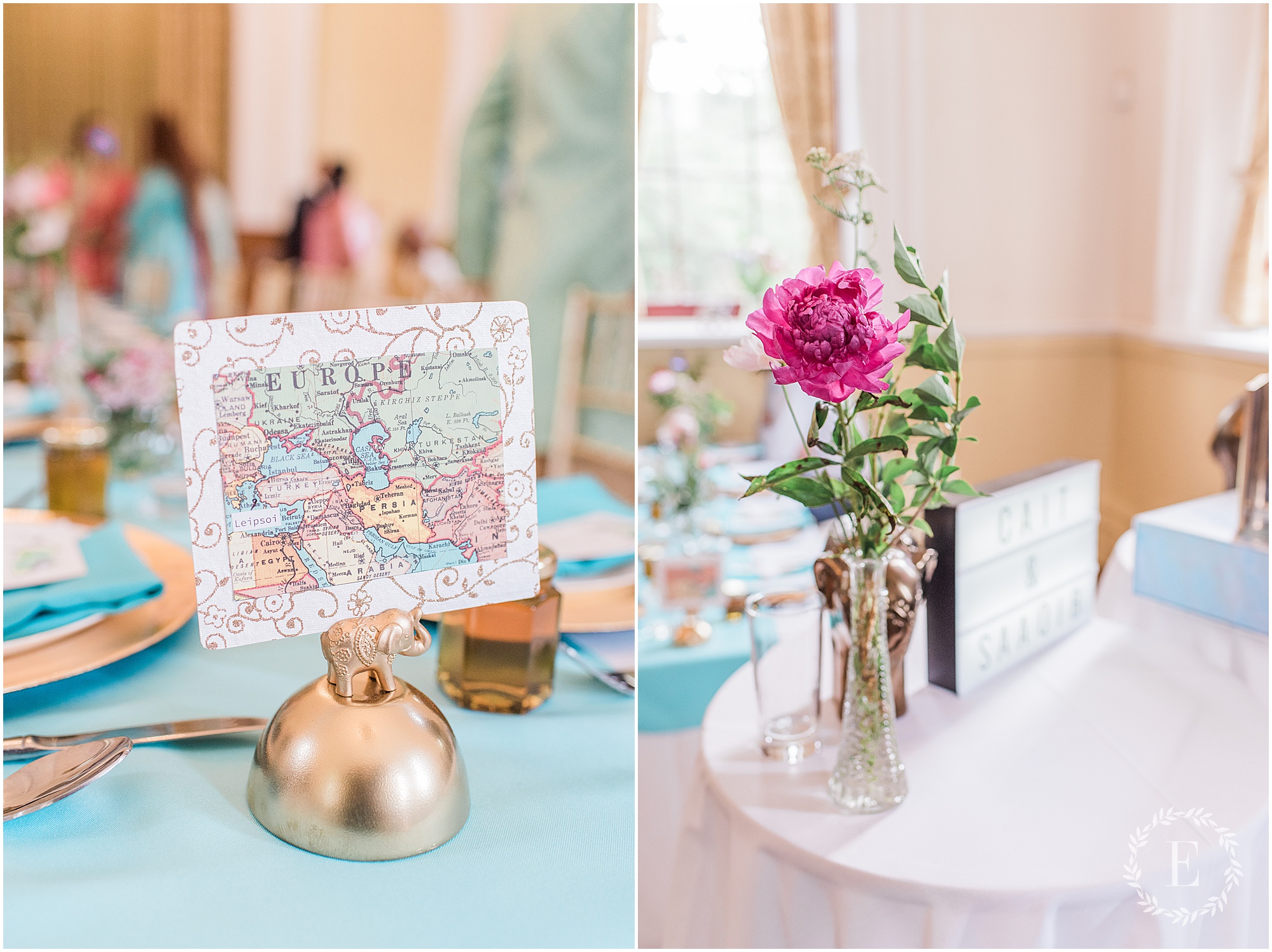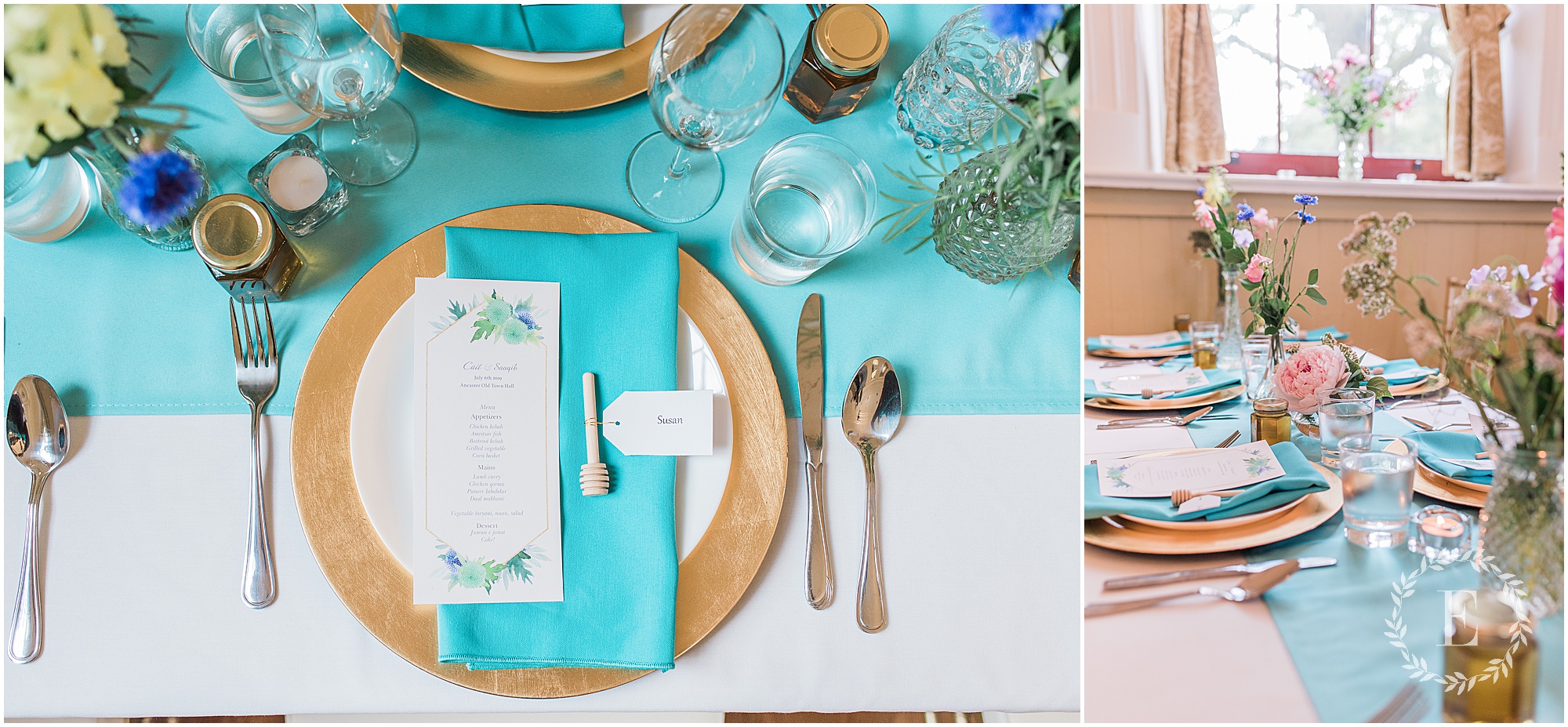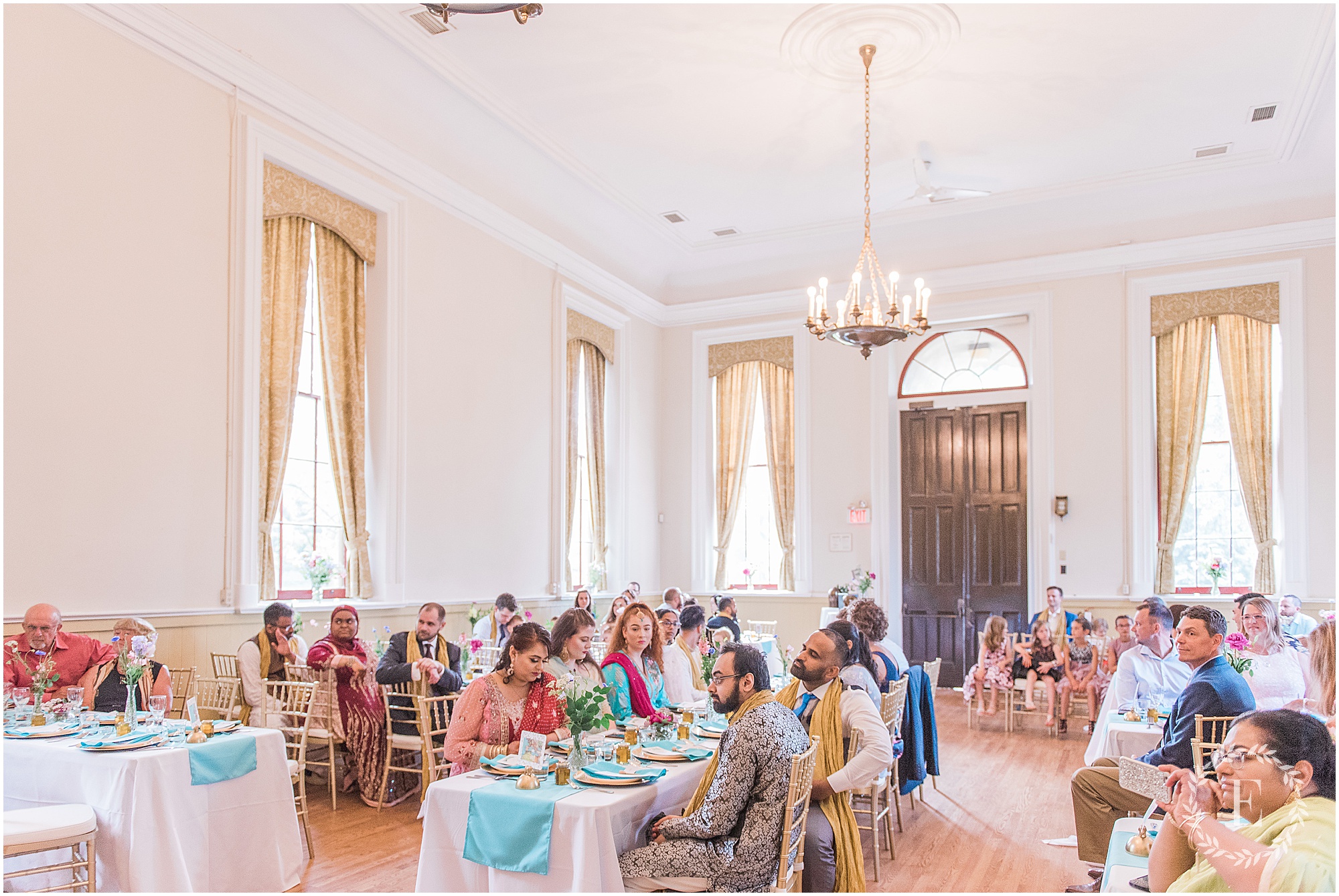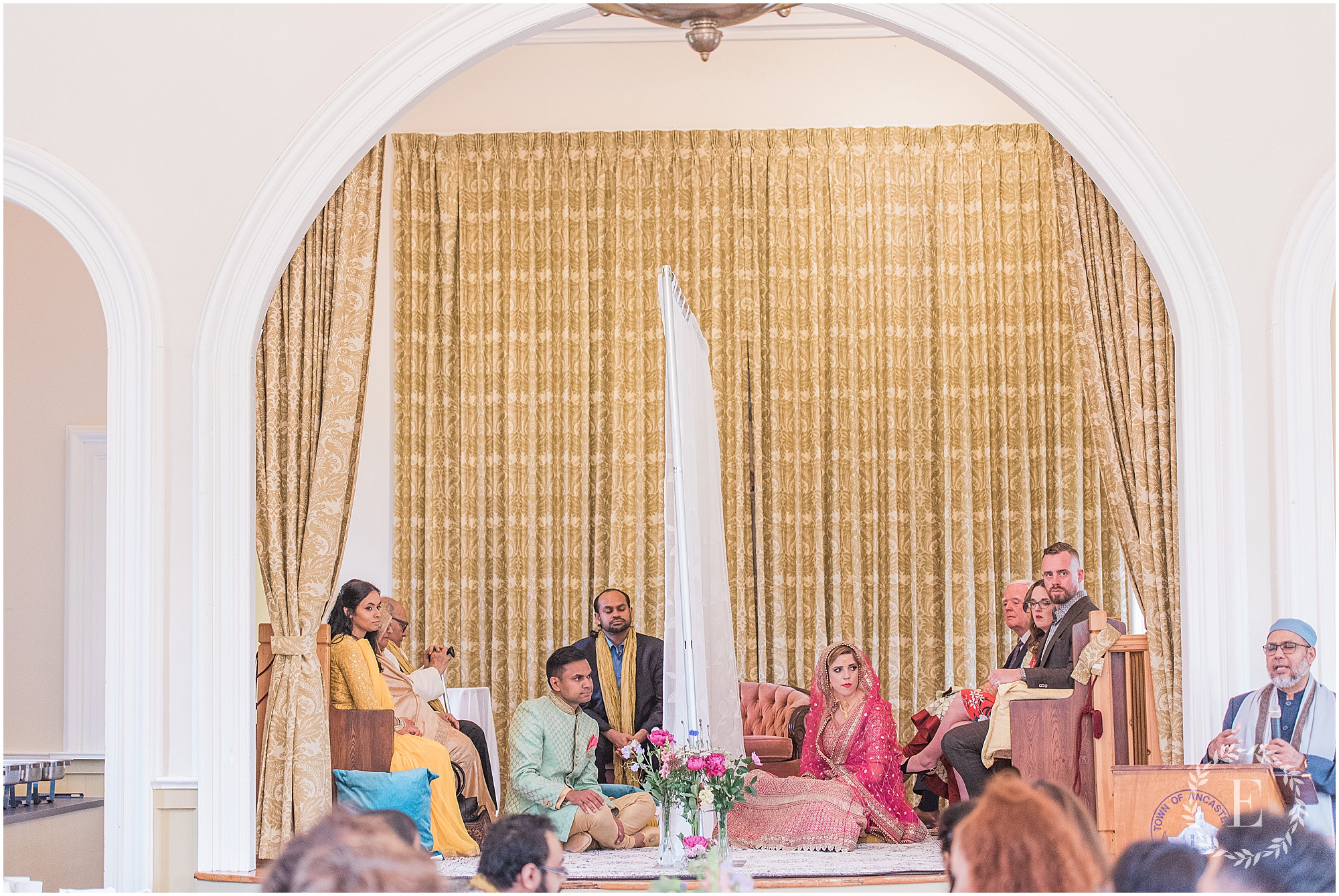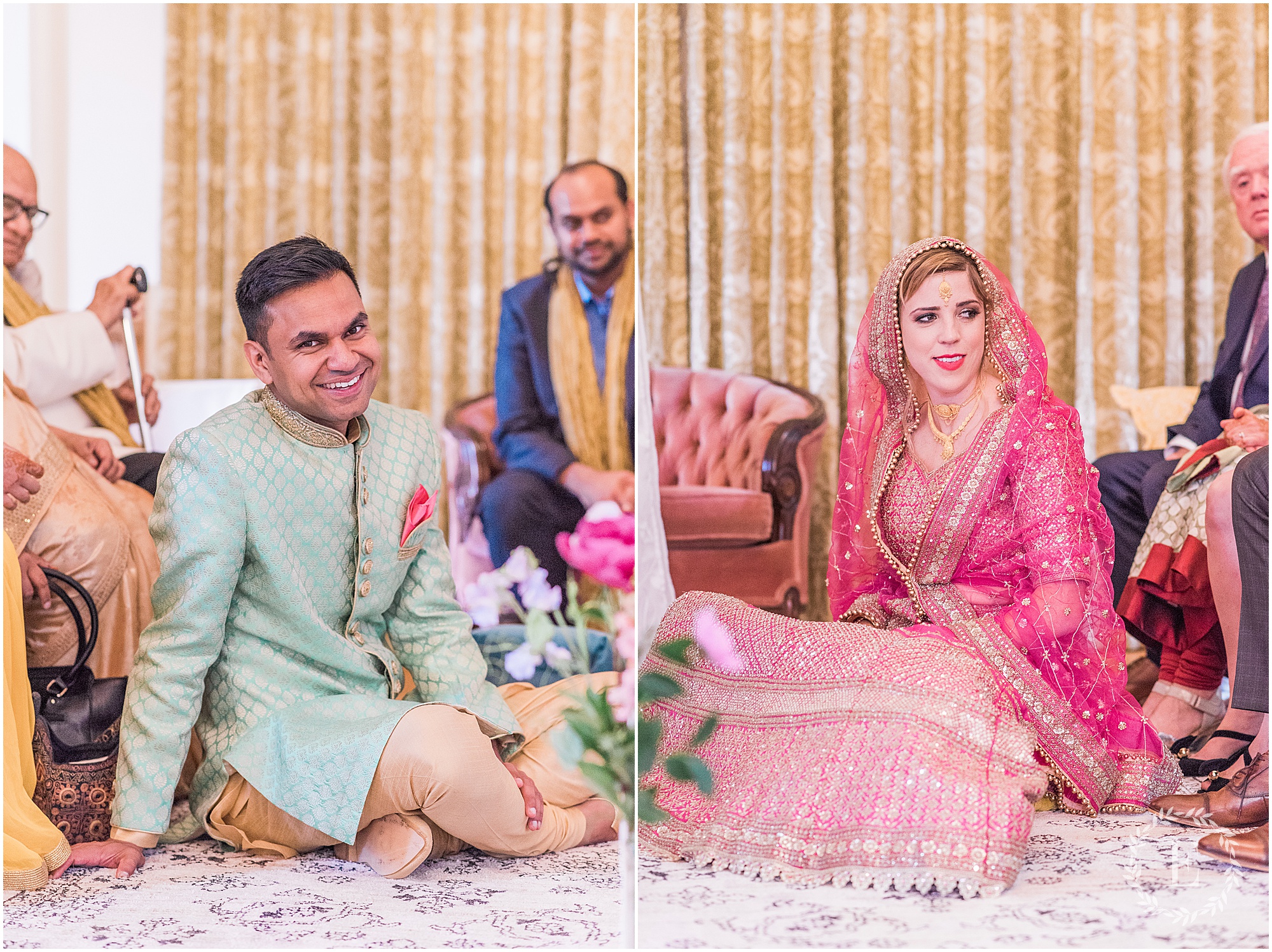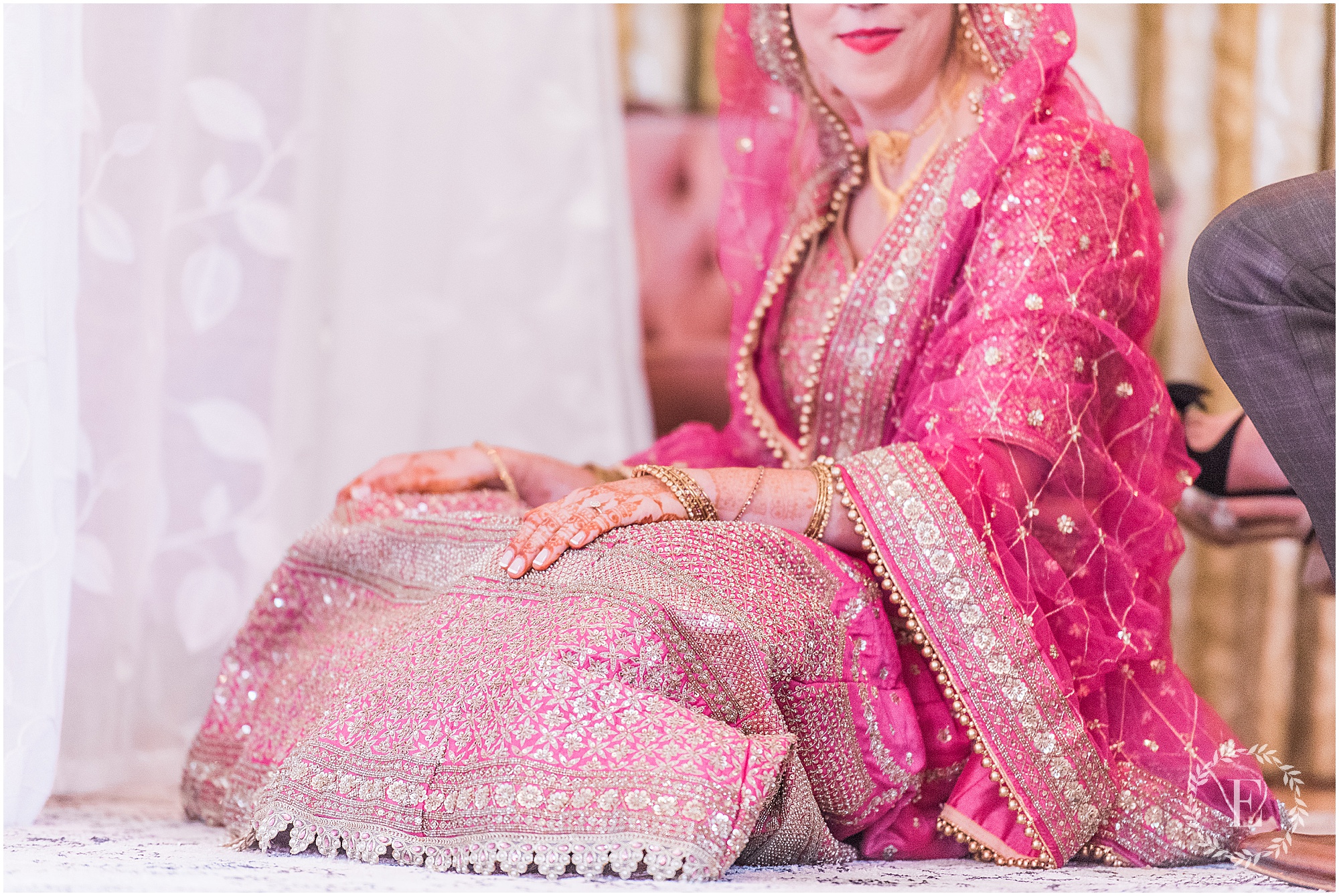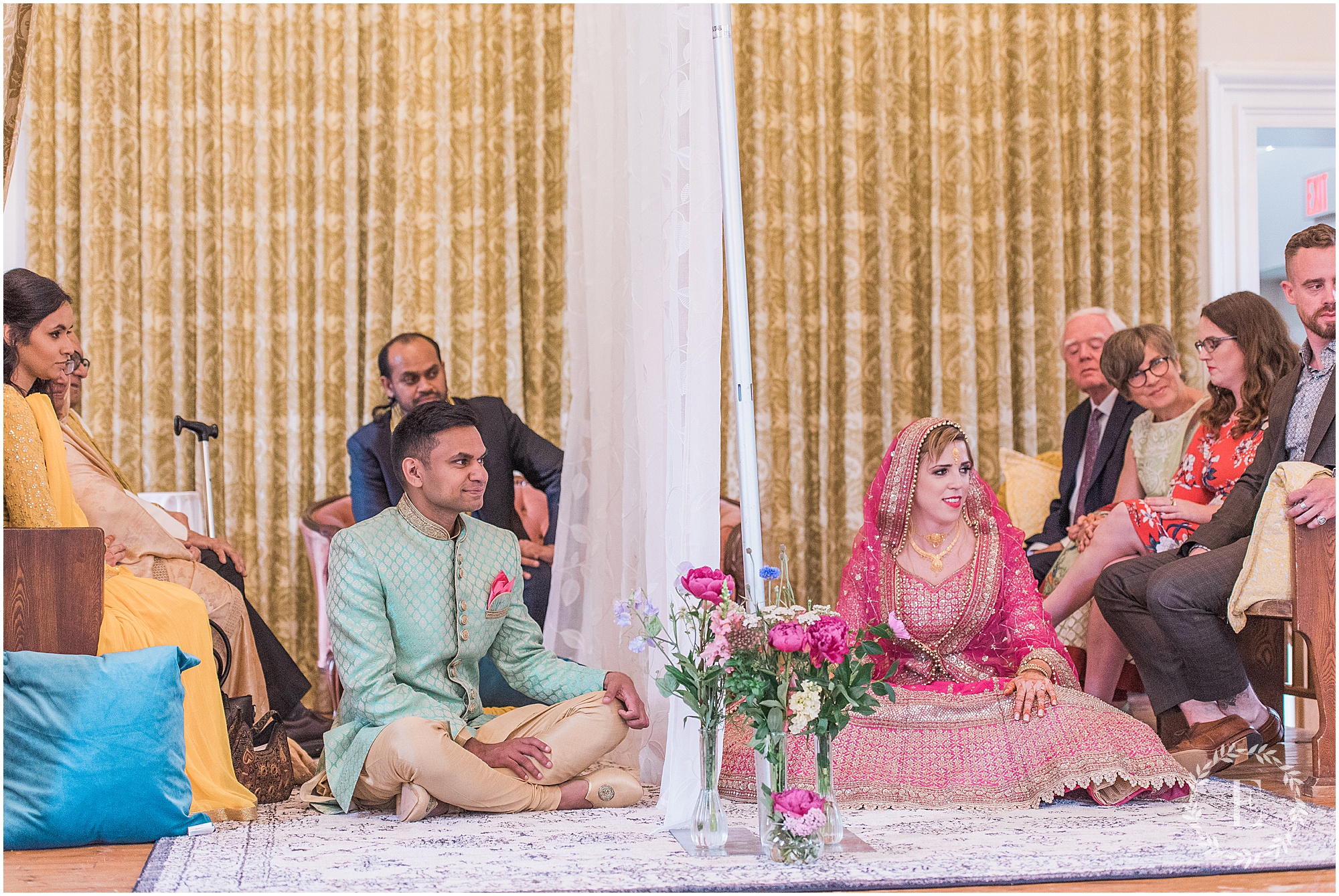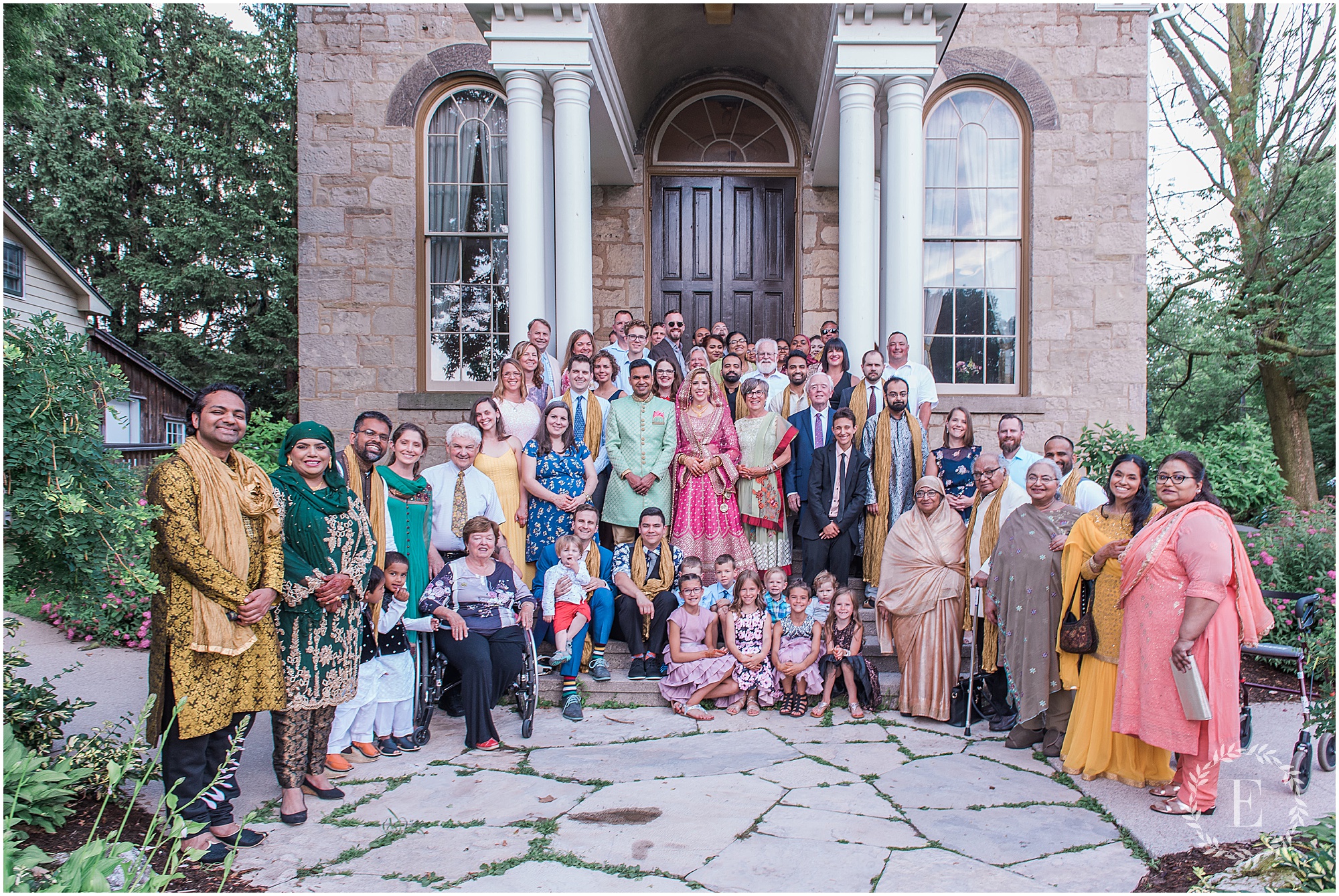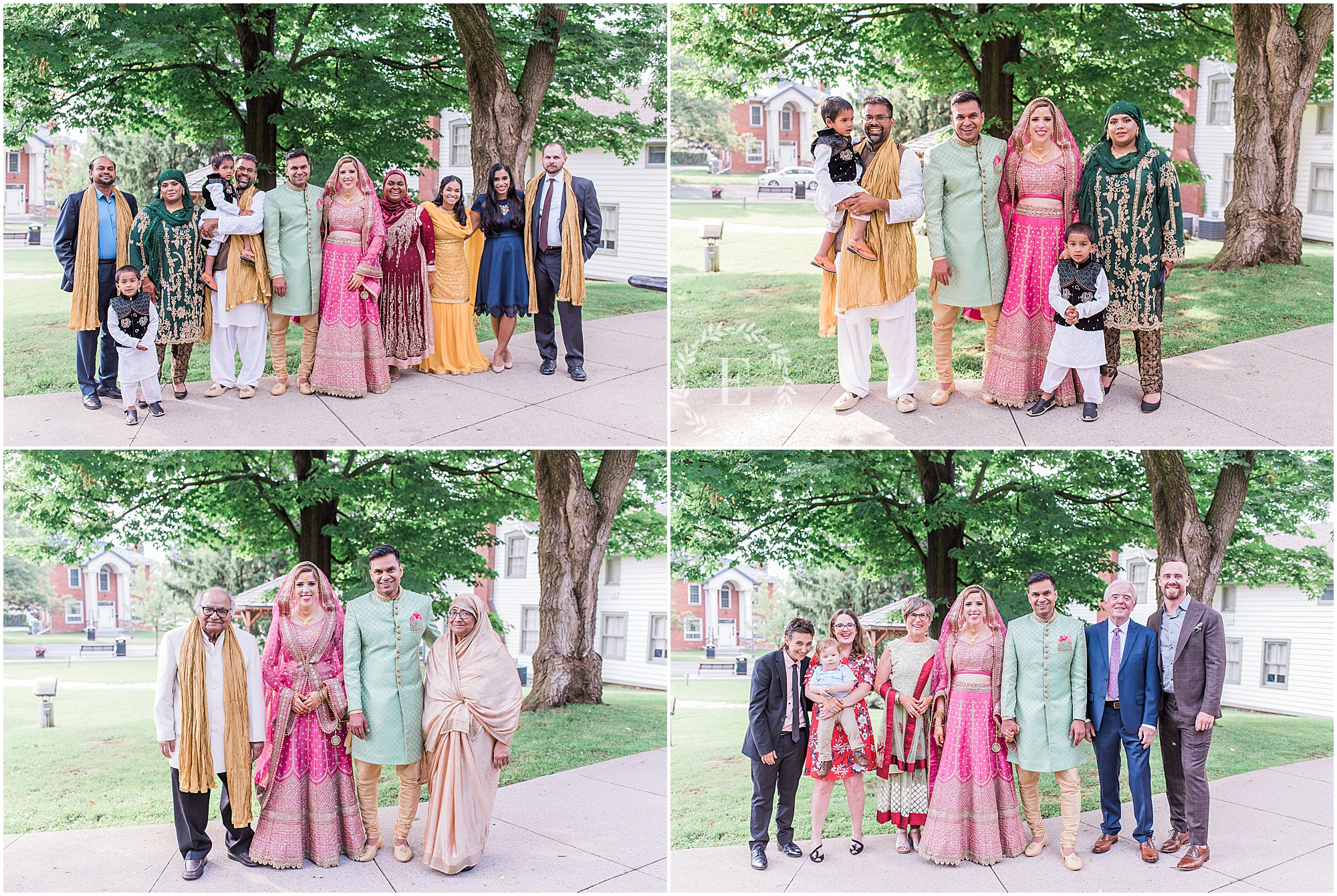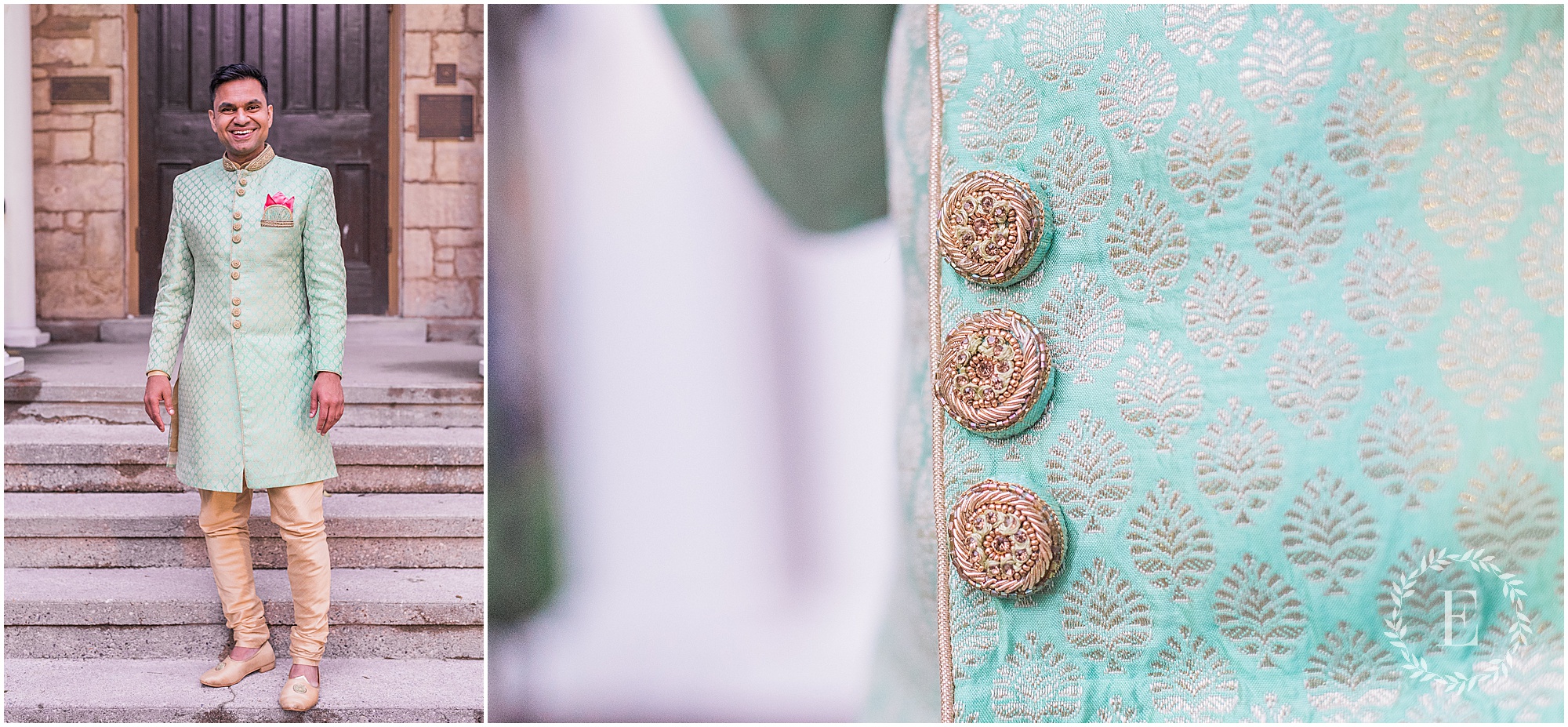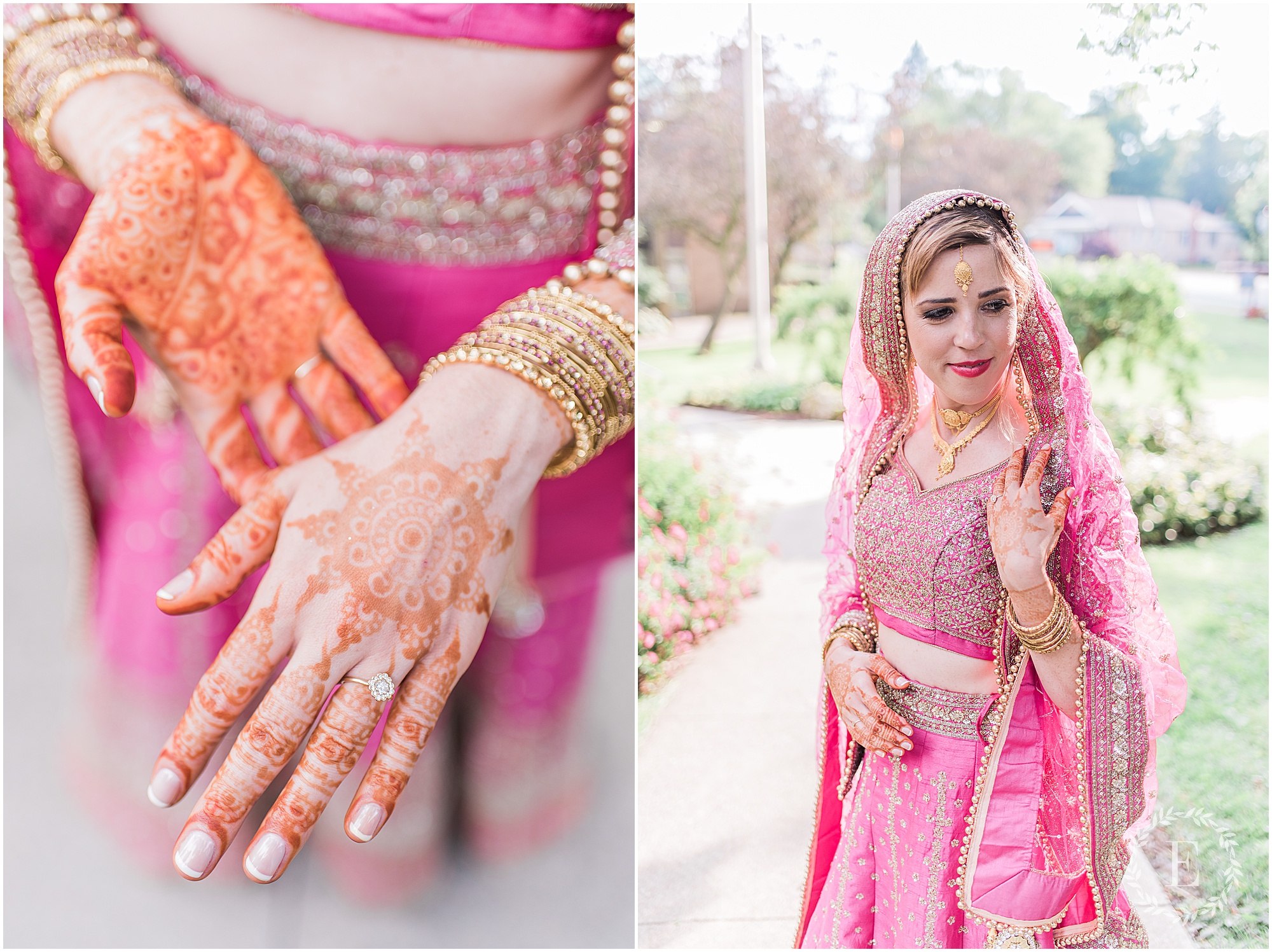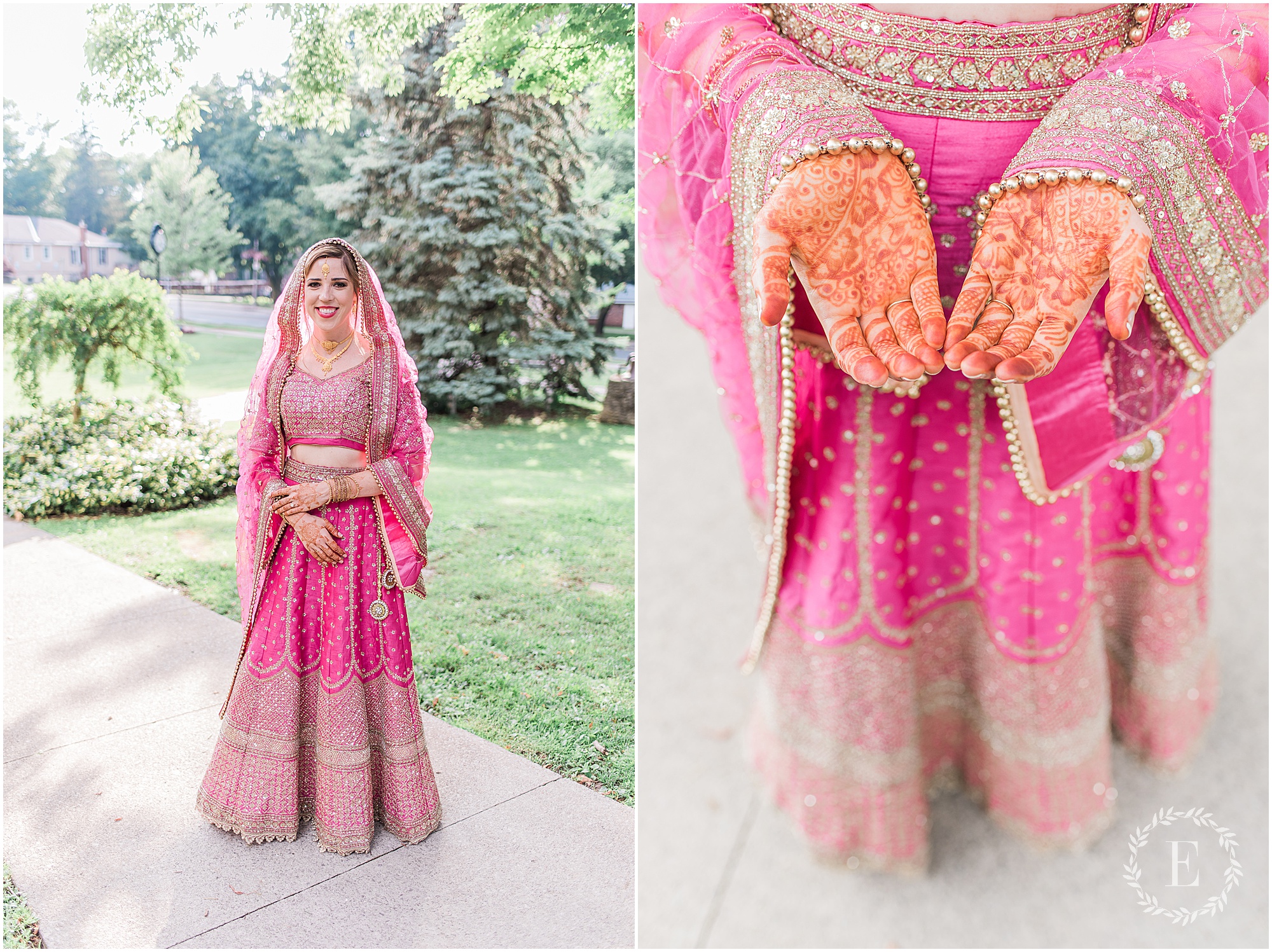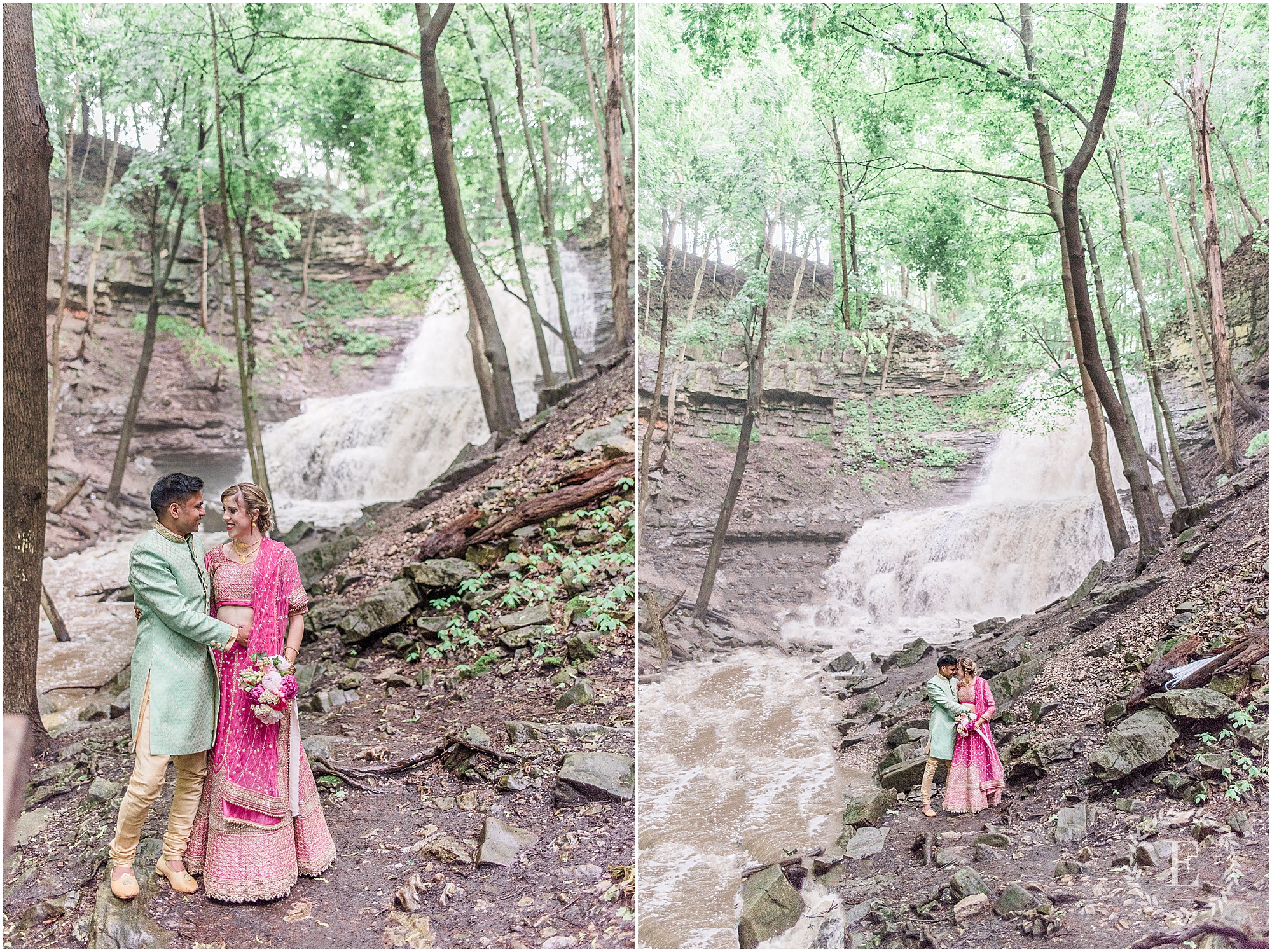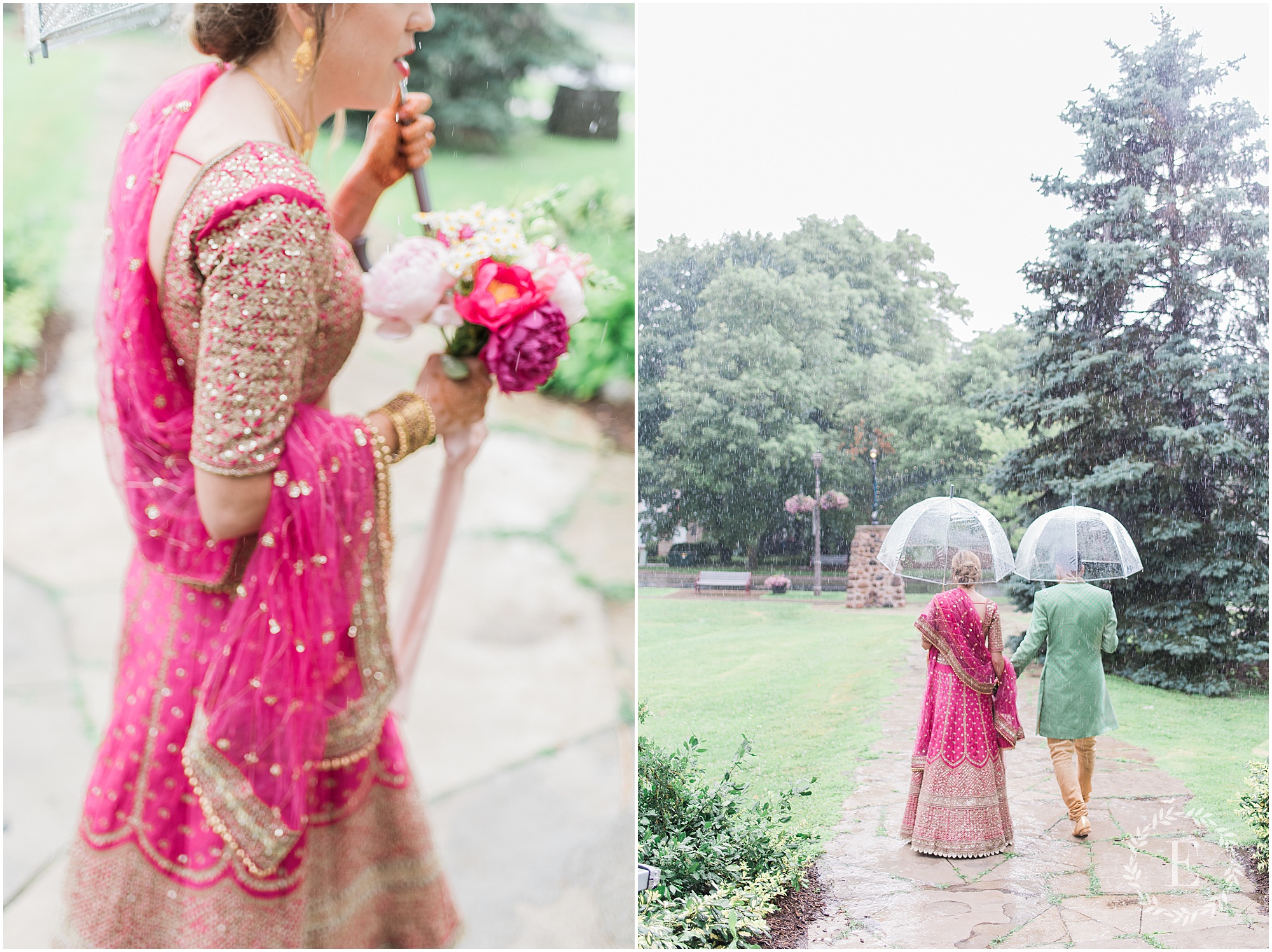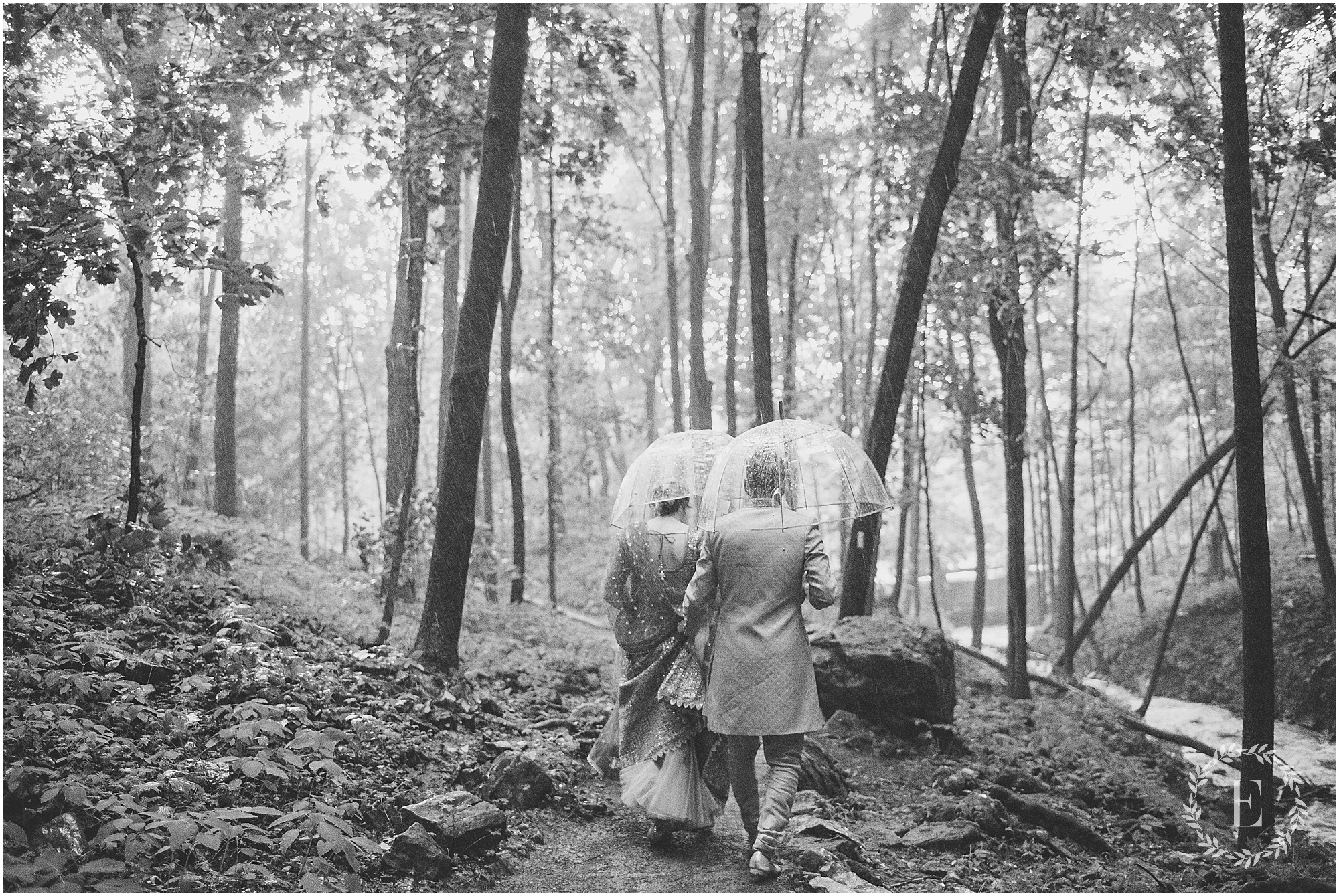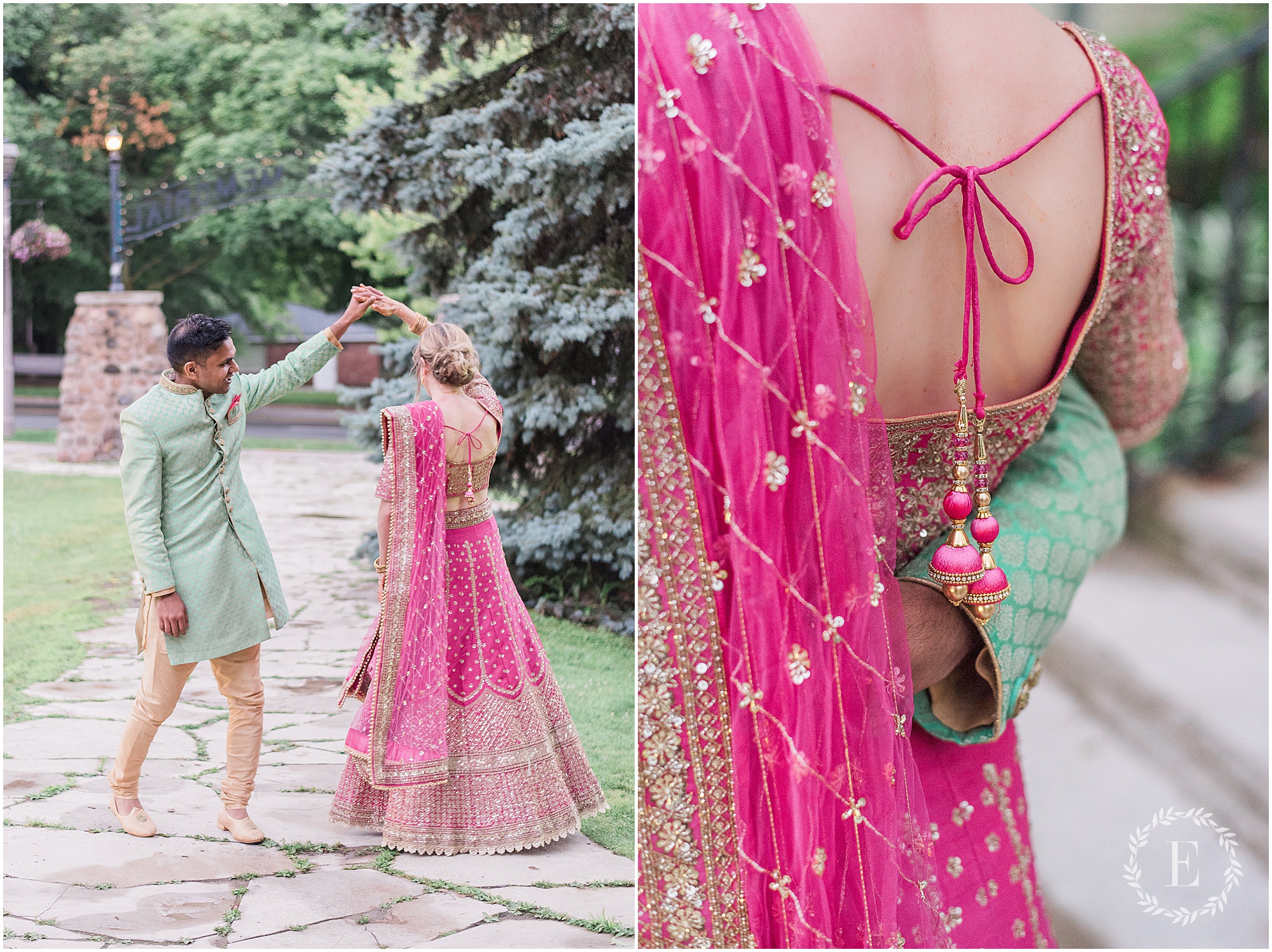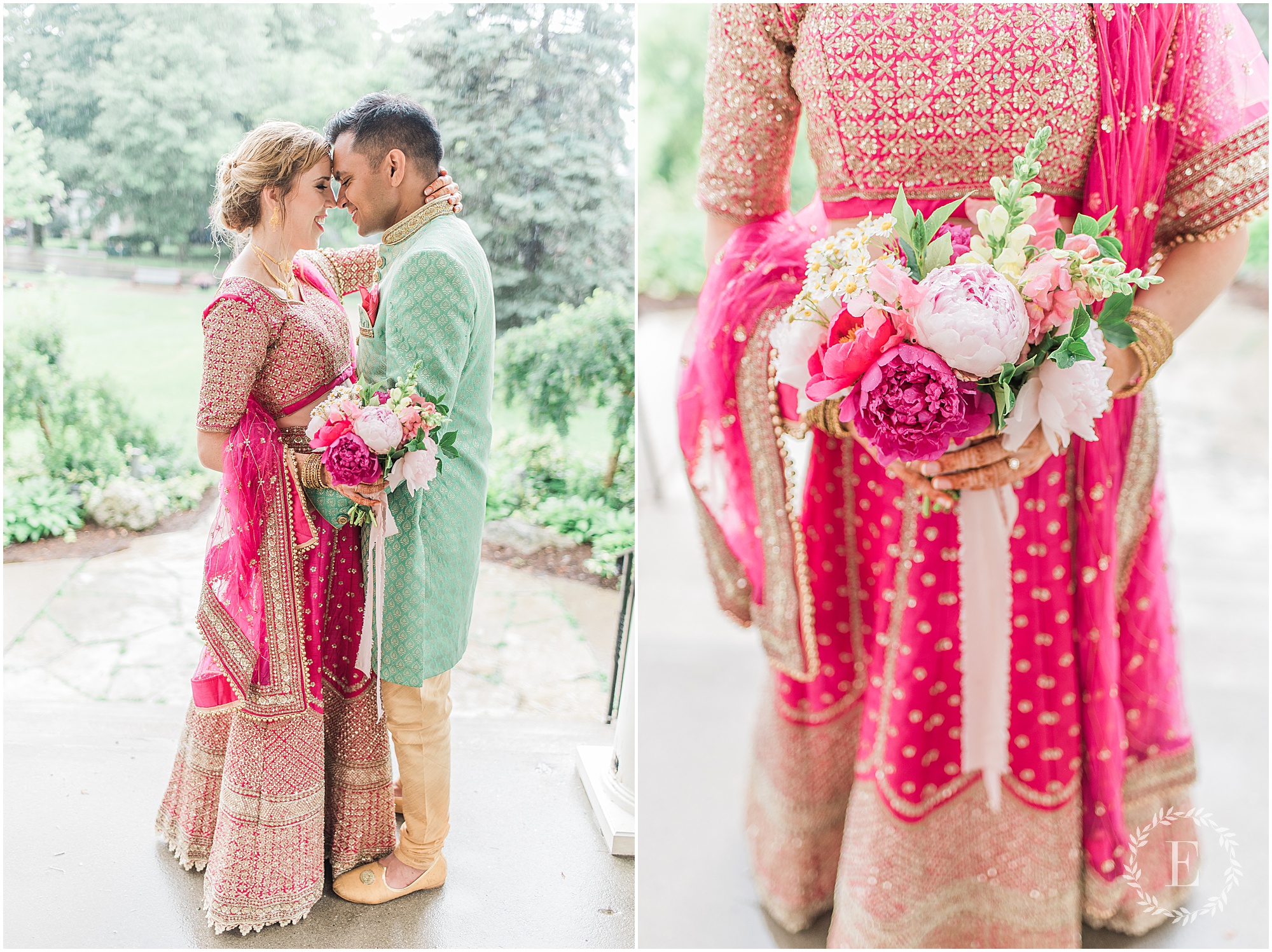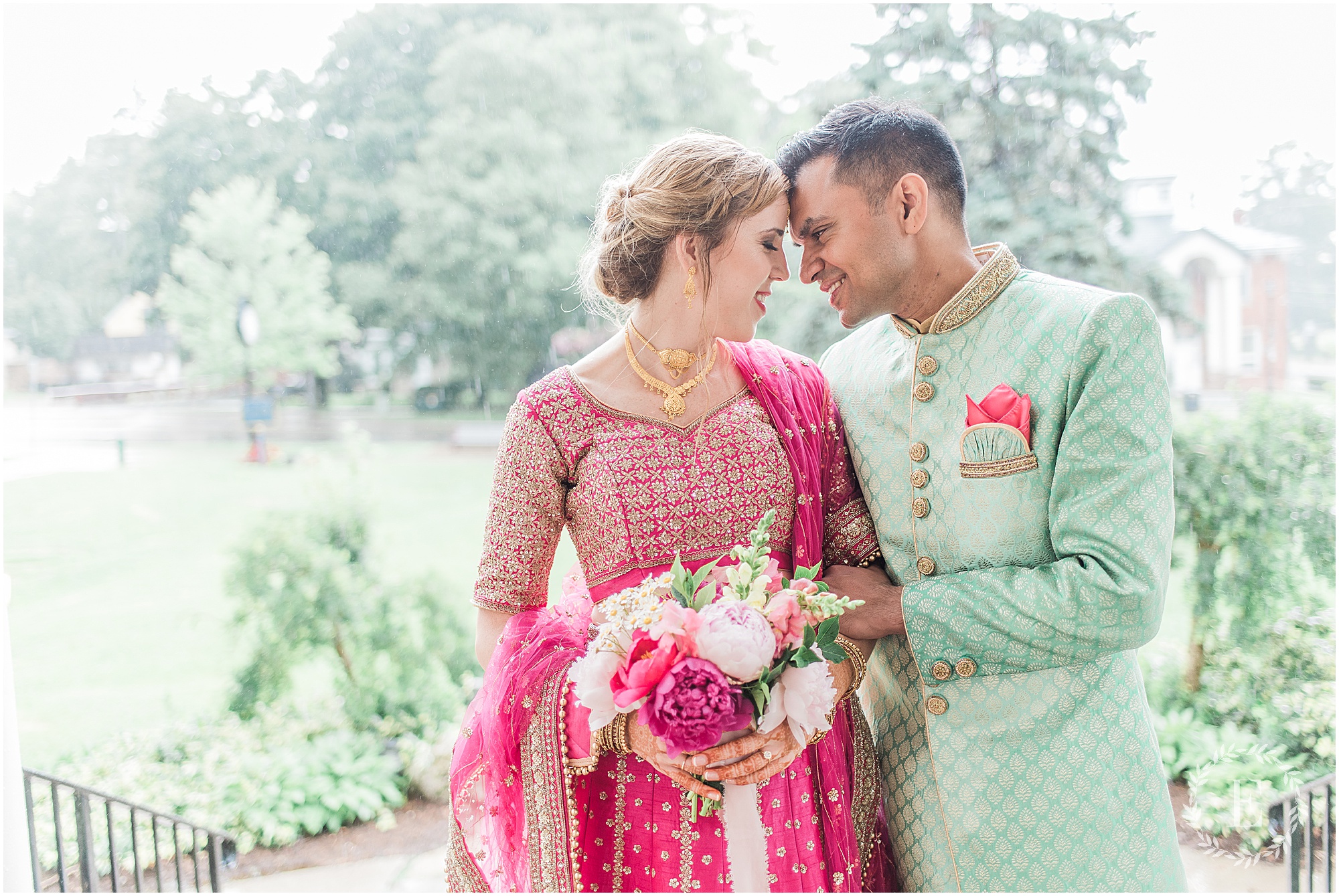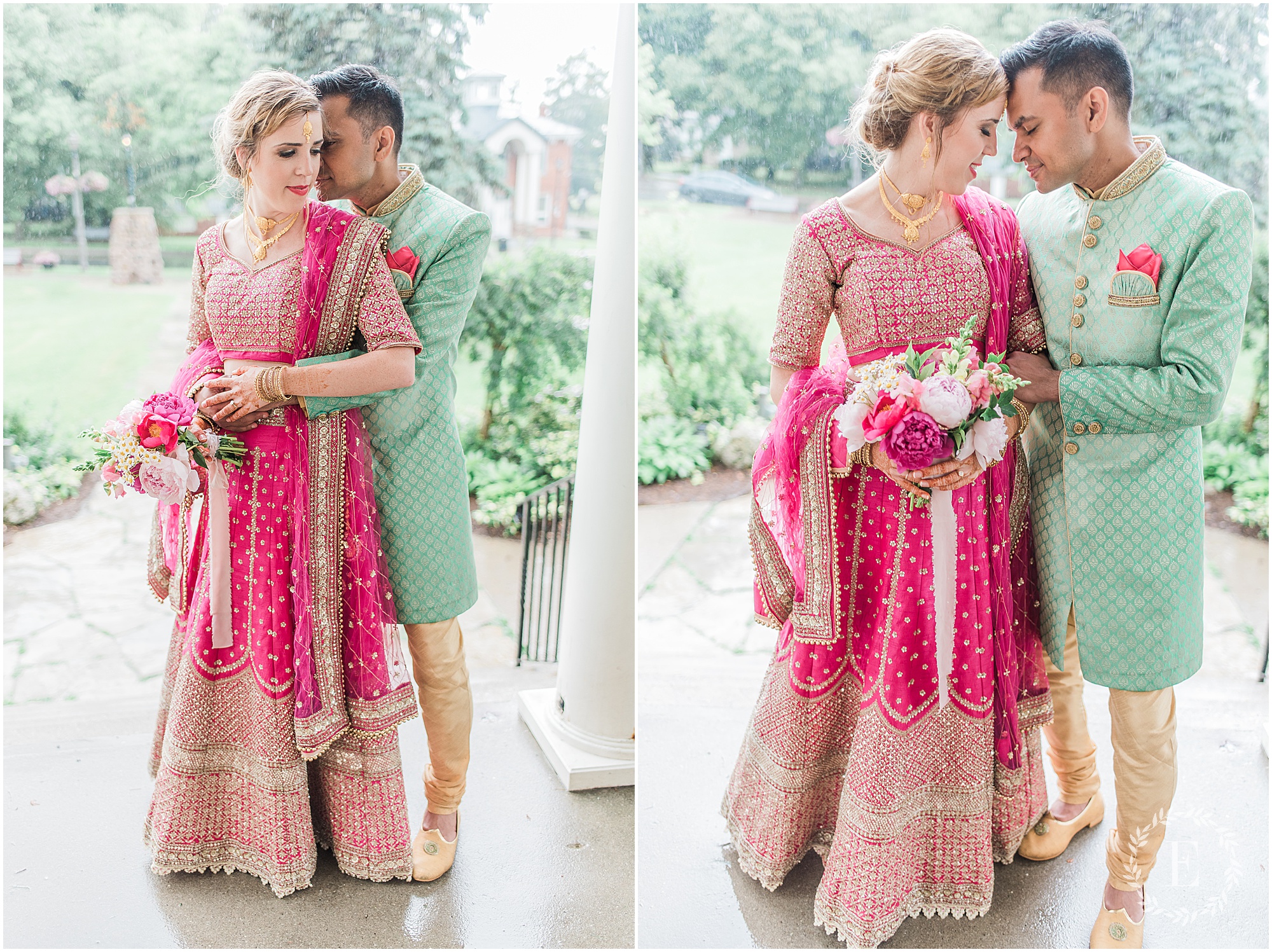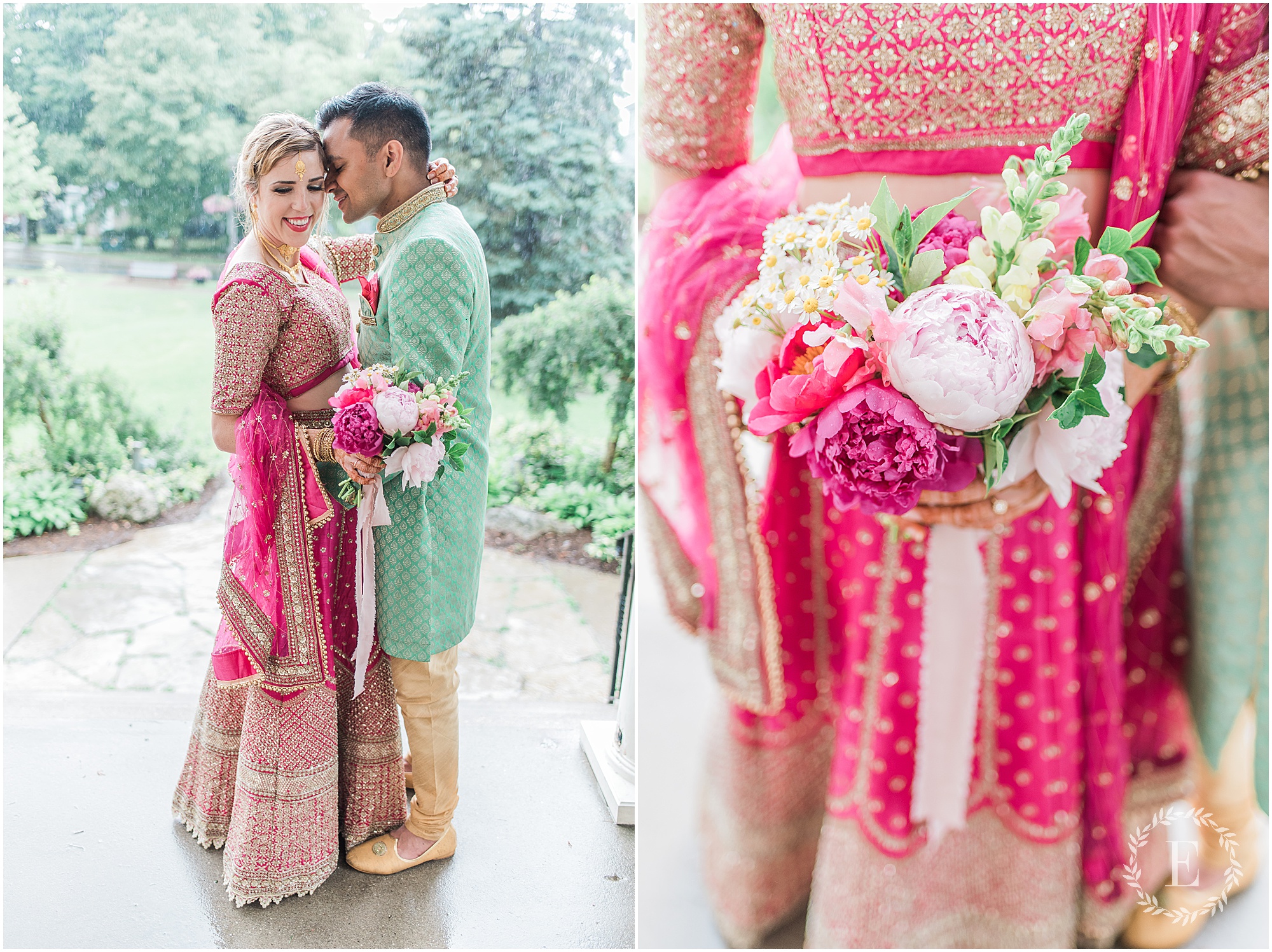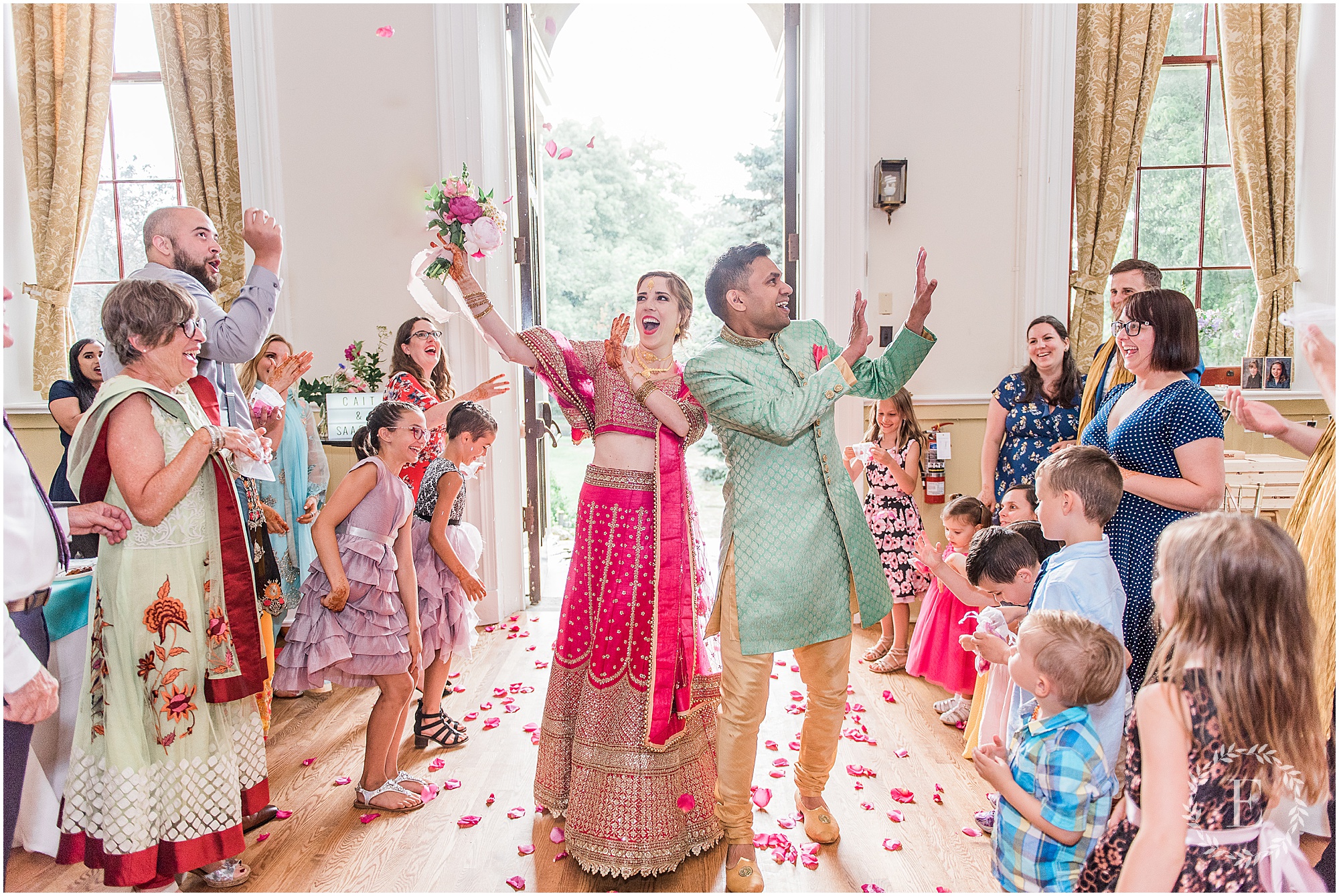 Vendors:
Makeup: Pro Makeup by Natasha 
Florist: La Primavera Farms
Bouquet: DIY by Emma :'D
Ceremony/Reception Venue: Ancaster Town Hall 
Catering: Royal Cumin
Decor: Special Event Rentals & Complete Rent-Alls
Coordinator/Planner: LQ Event Co.
Wedding Cake: Caniche Bakery