My first wedding at Manoir de la Foret, and a date to remember, by all! September 22, 2018 was not only a super popular wedding date and the first day of Fall..but it was the day after a major storm that left most of Ottawa without power. In some cases it was up to a week before power was restored! In my case, my drive to Manoir de la Foret, which would have normally been one hour, ended up taking two hours. With power outages across the city, I was worried for Caroline & Gavin. My phone connection was also spotty since cell phone towers had been damaged in the storm. Talk about a stressful start to a day (for me anyway!). When I got in contact with Gavin, he let me know it was business as usual at Manoir de la Foret and nothing had affected their prep. Great news!
After I finally made it, we did some prep and then it was ceremony time. There's something so special when a ceremony is officiated by someone near and dear to the hearts of the couple. The processional was a beautiful walk through the forest, then to the altar where Gavin and Caroline saw one another for the first time. It was heartwarming and emotional! After the ceremony we discovered more of the grounds at Manoir de la Foret as we got some one on one time to do the couples portraits – this is usually such a fun time as the couple gets to step away from the action and just be together before the cocktails.
I am so grateful for loving, easy going clients – who are super fun to hang out with and so my job never, ever feels like work.
Gavin, being a chef, was pretty set on creating a tasty menu and he made sure it was absolutely divine! Caroline & her friends DIYed a photobooth for the guests and it was such a nice touch. The dance floor was an absolute blast, and I know that everyone truly enjoyed dancing the night away.

Thank you again for having me, I can't wait to share this day with everyone – check it out below! As always, let me know what you think in the comments!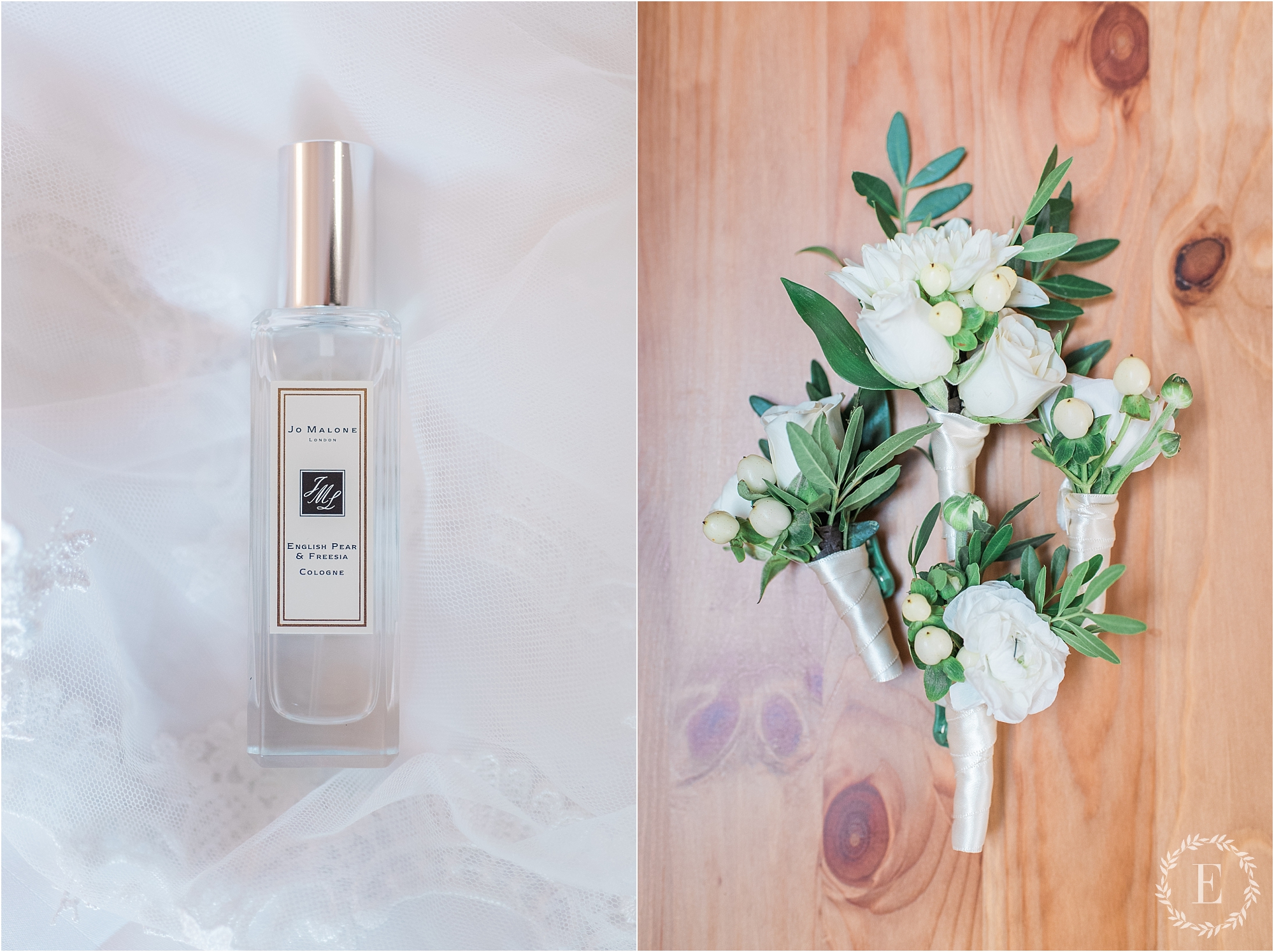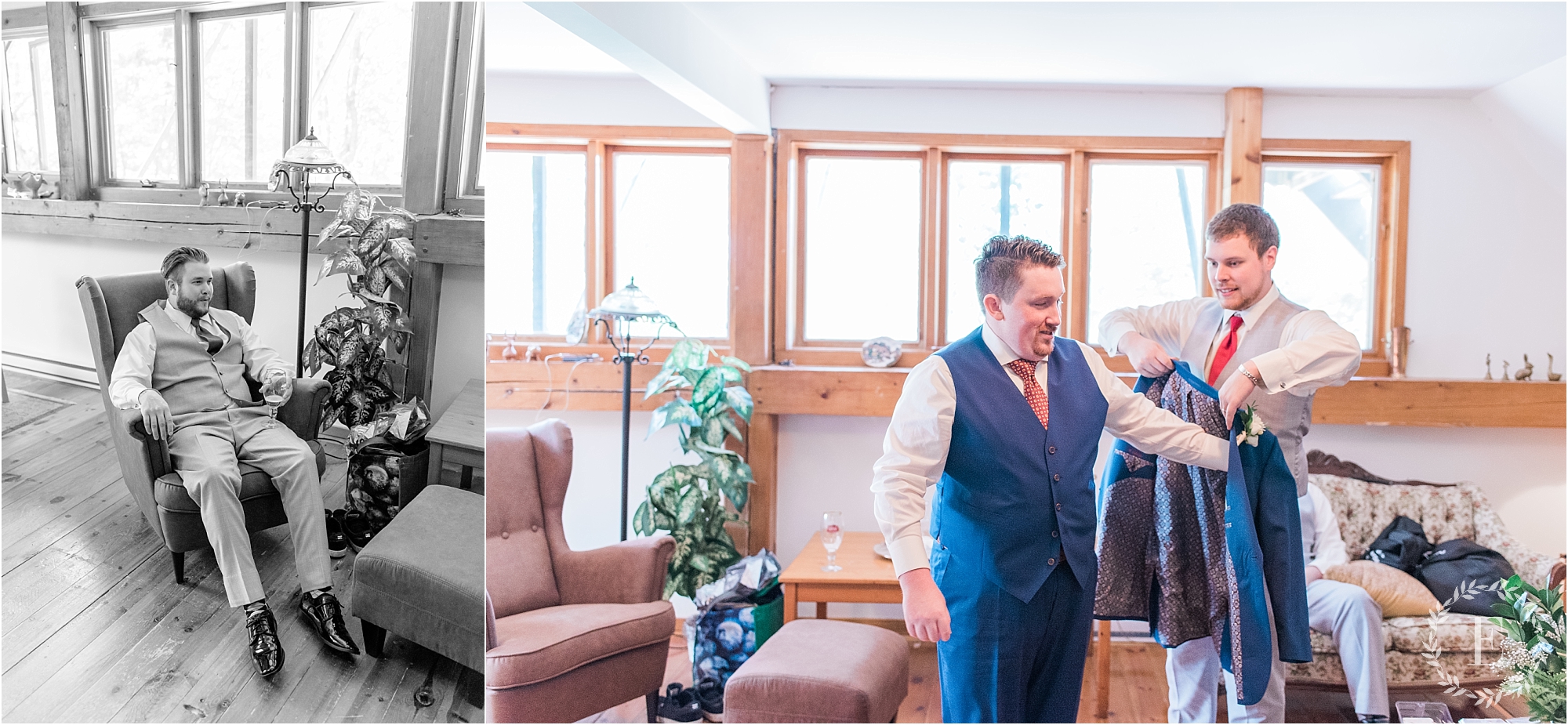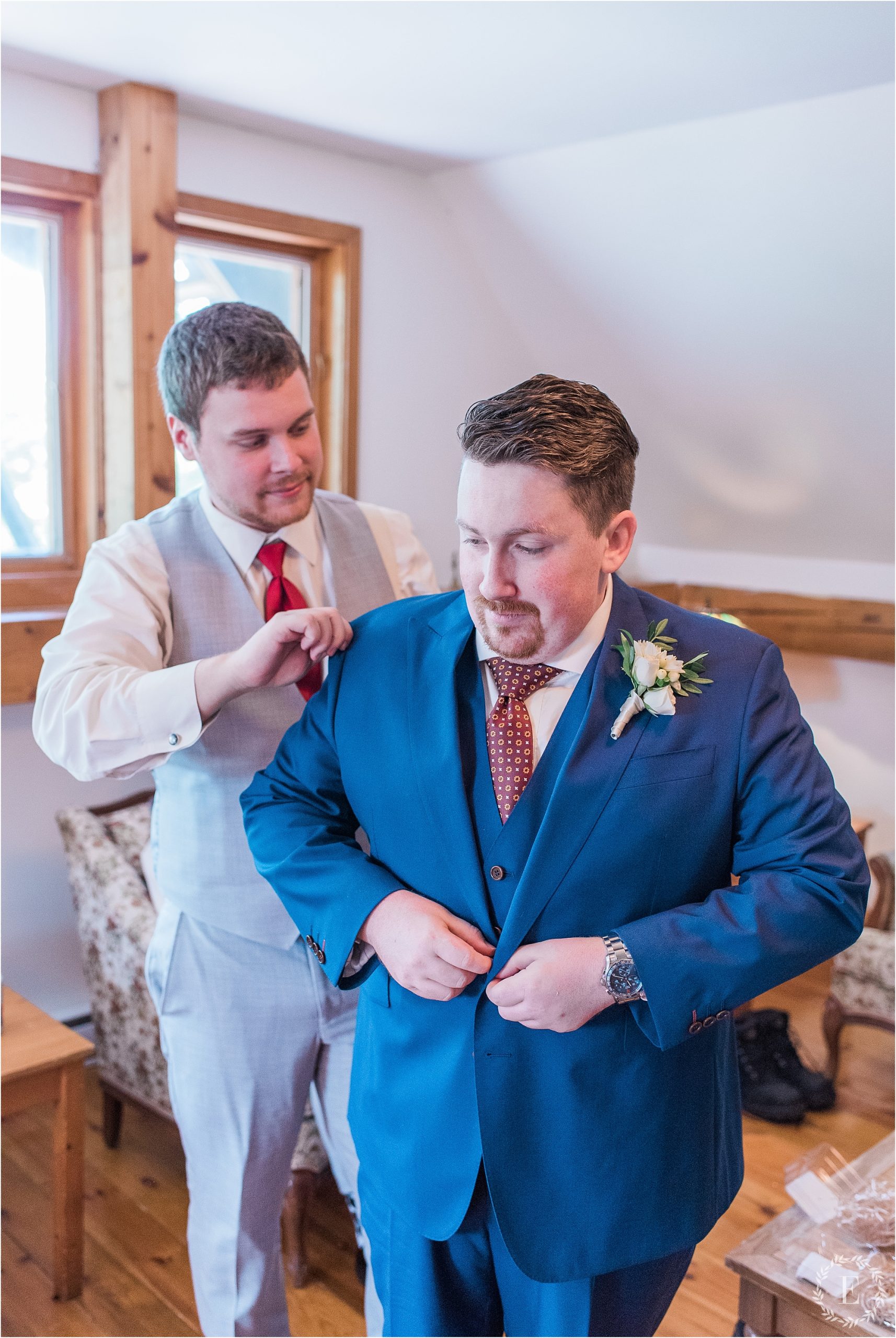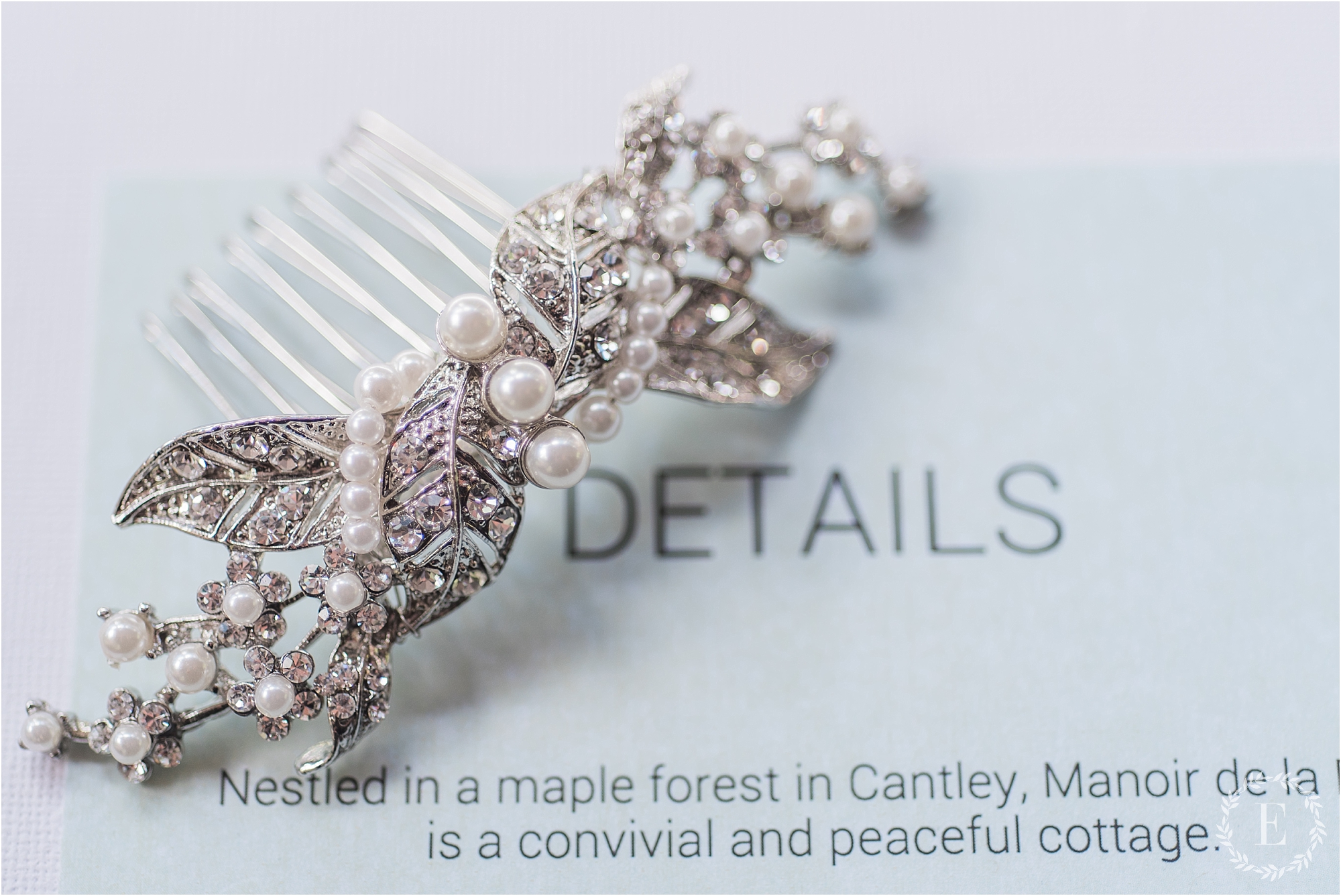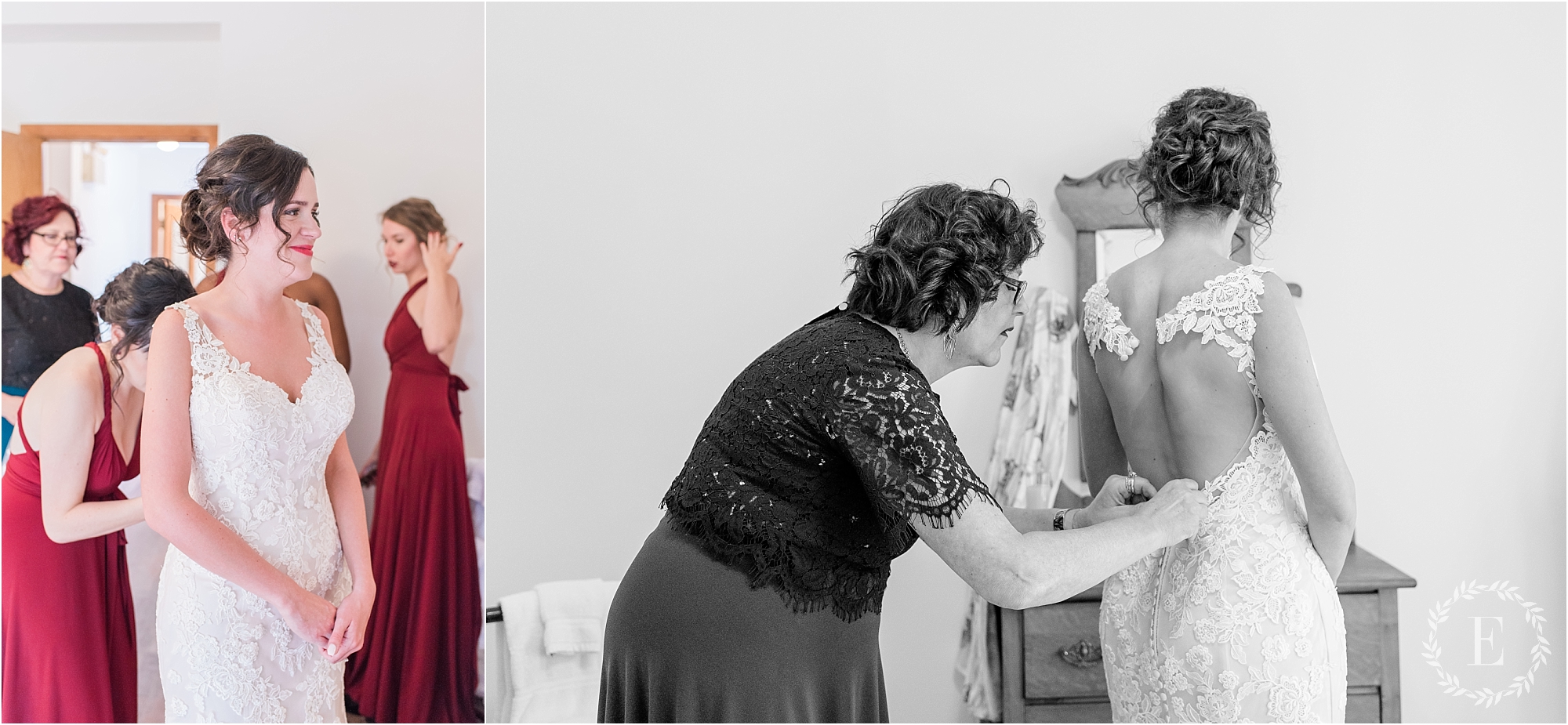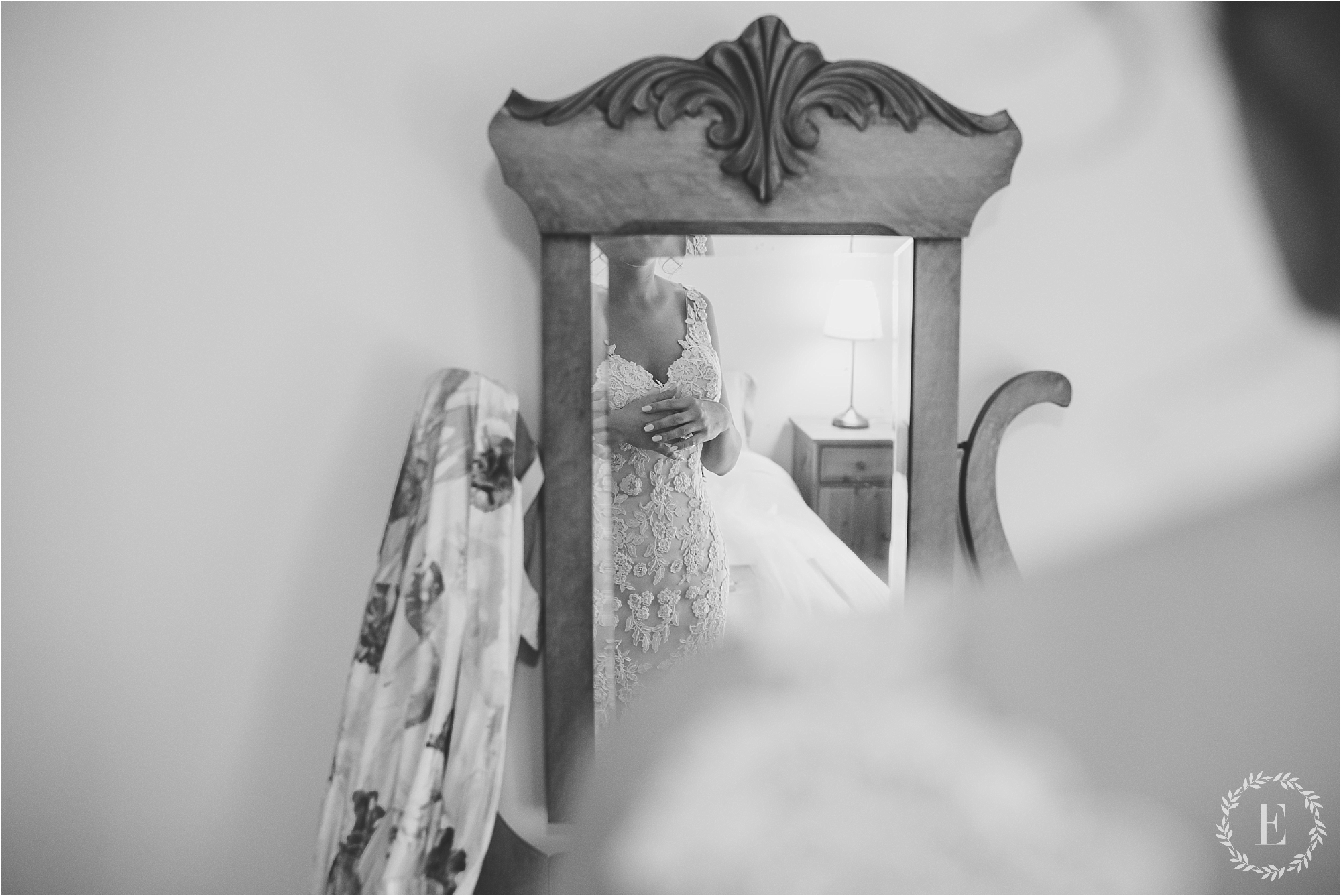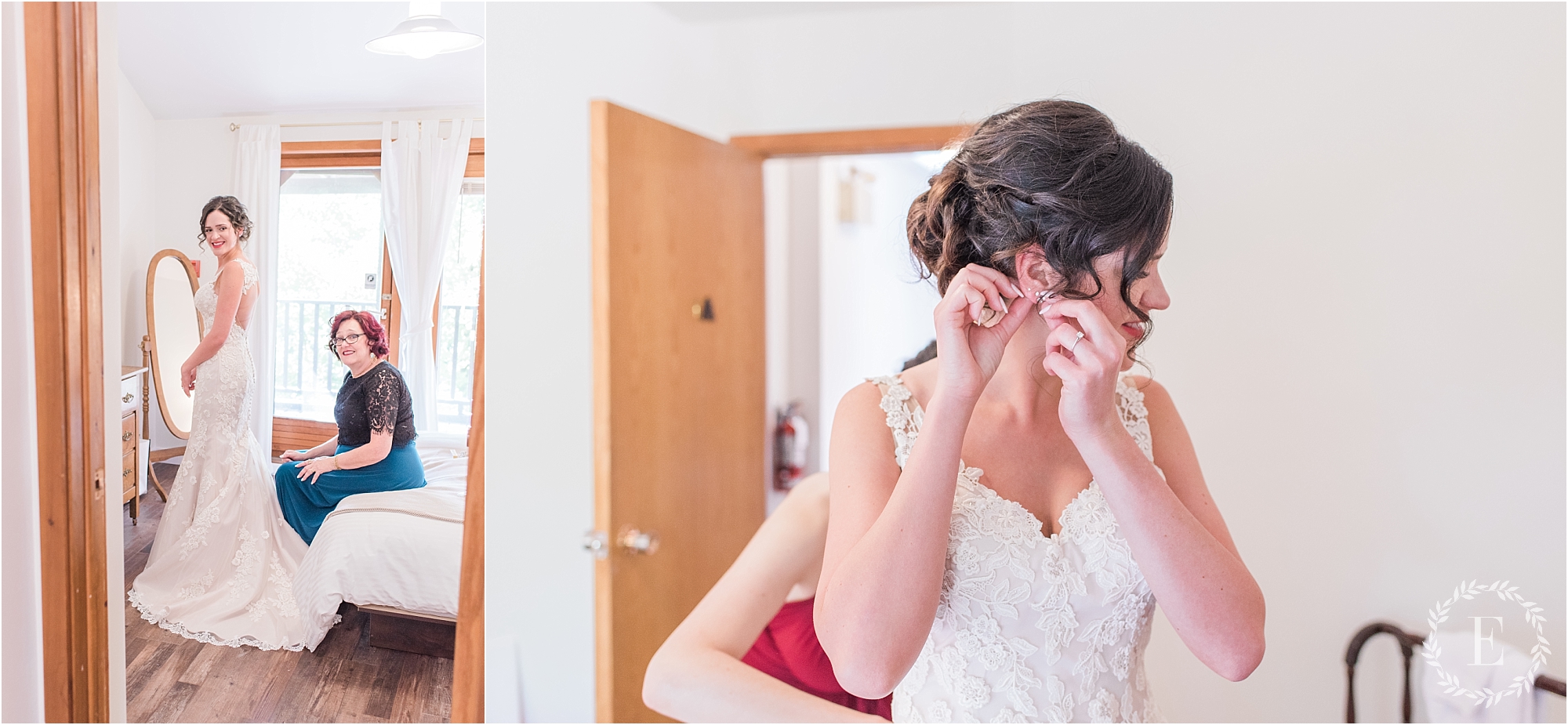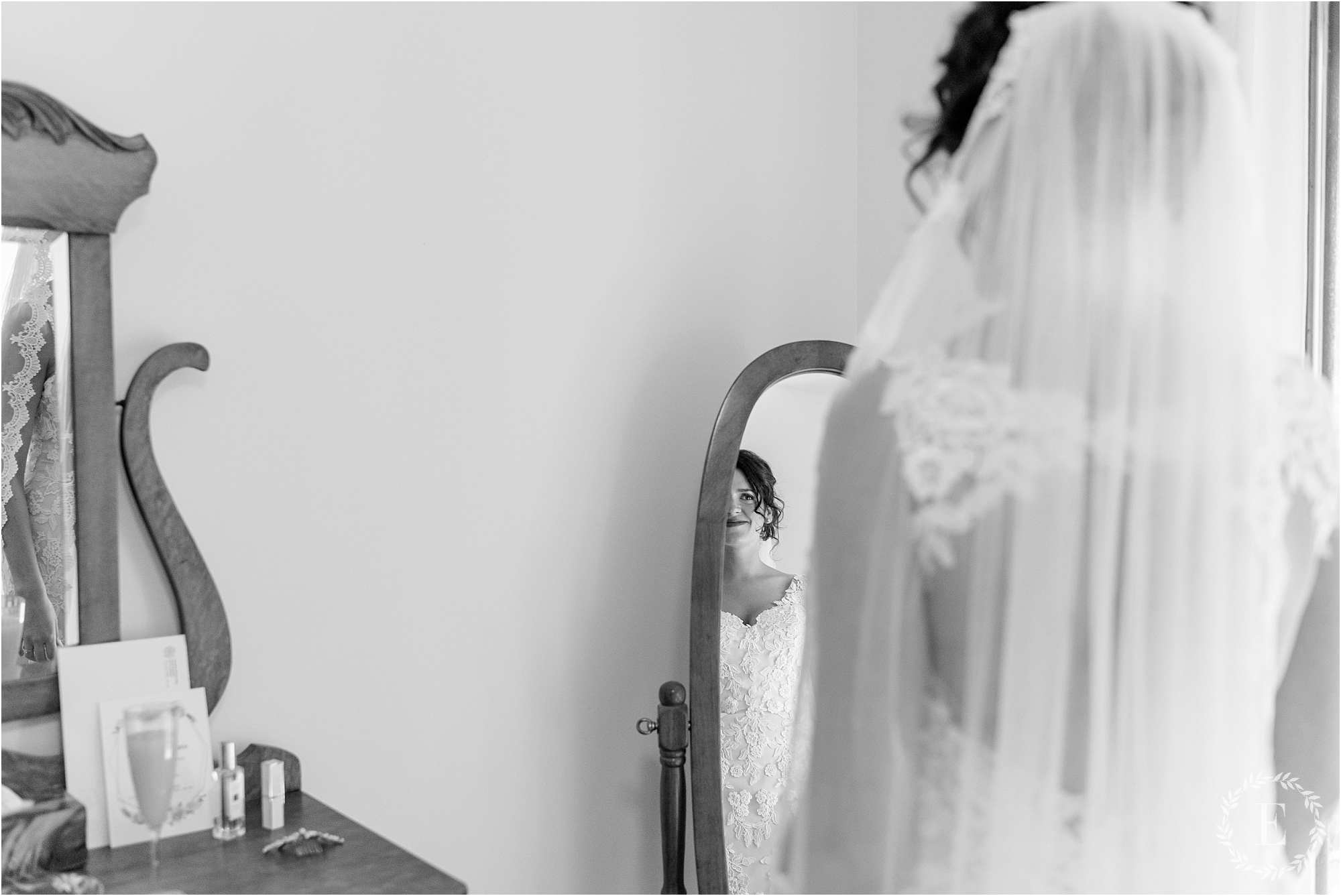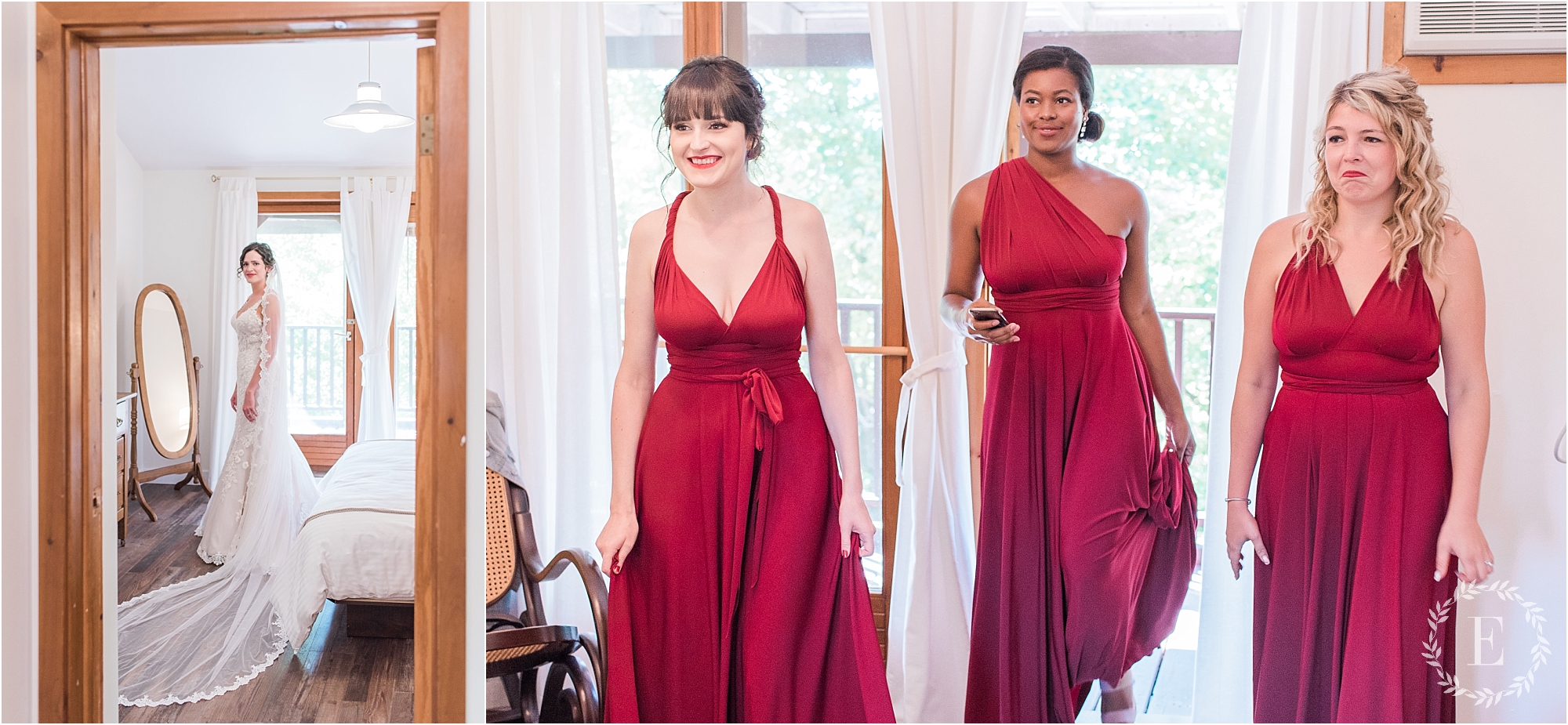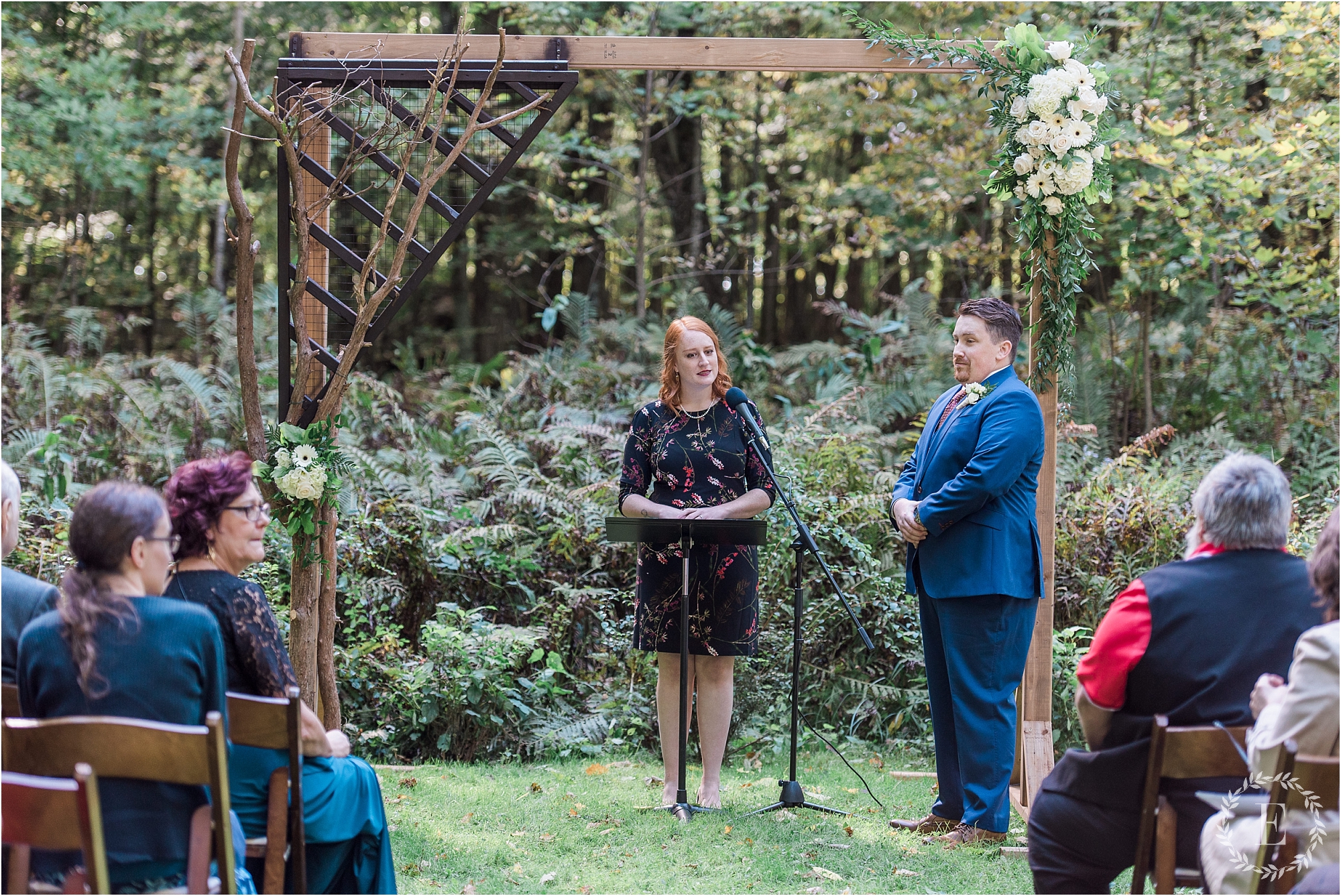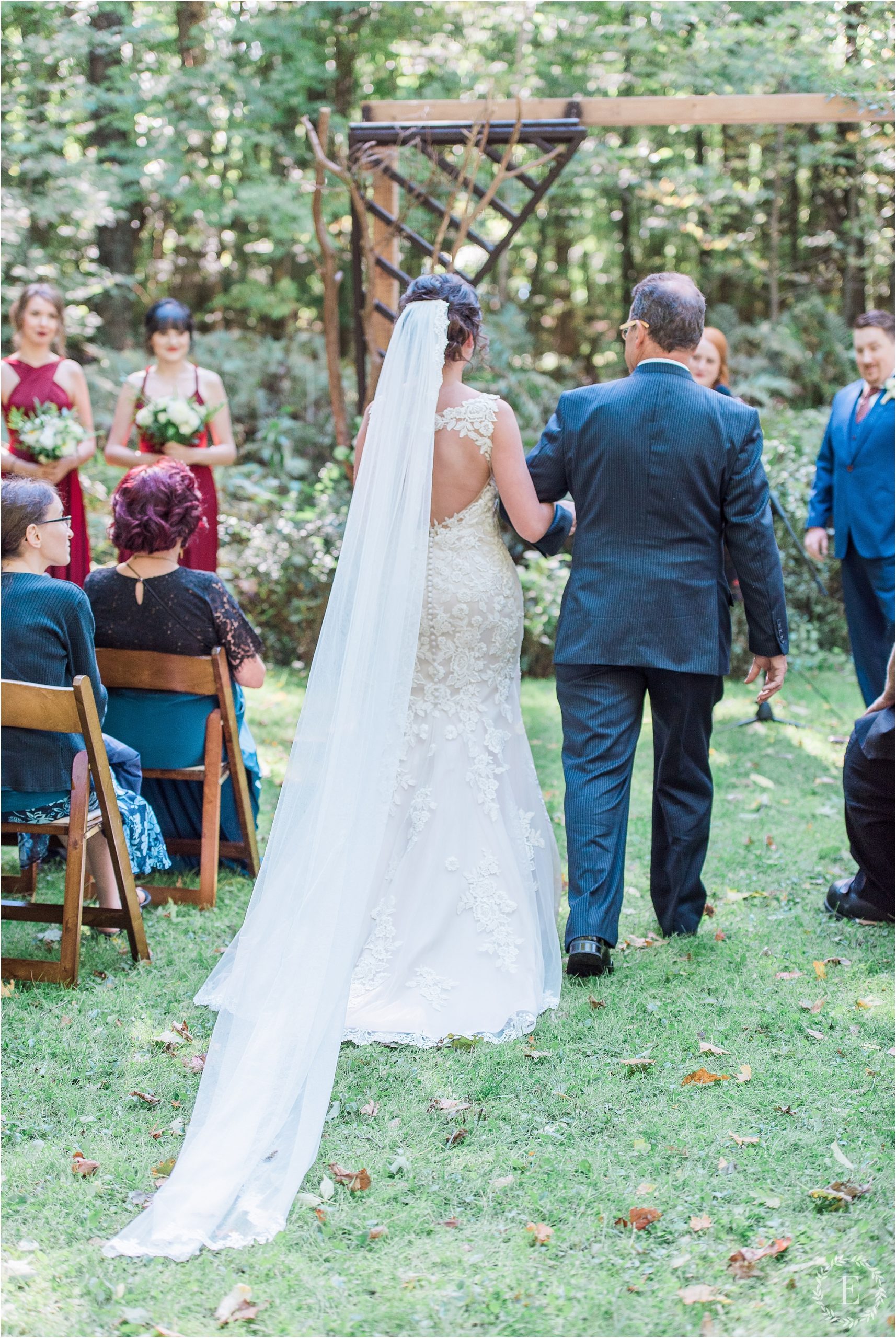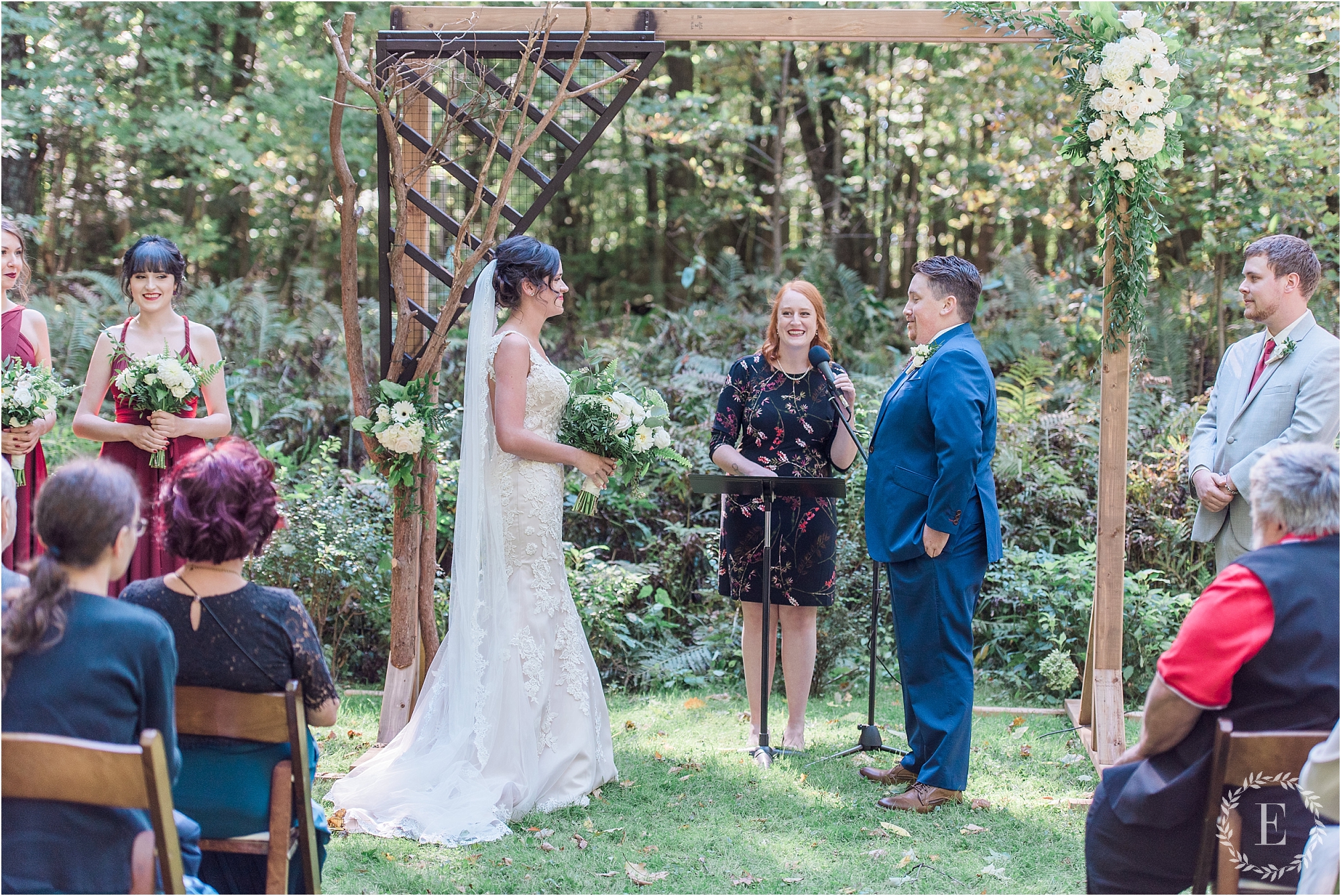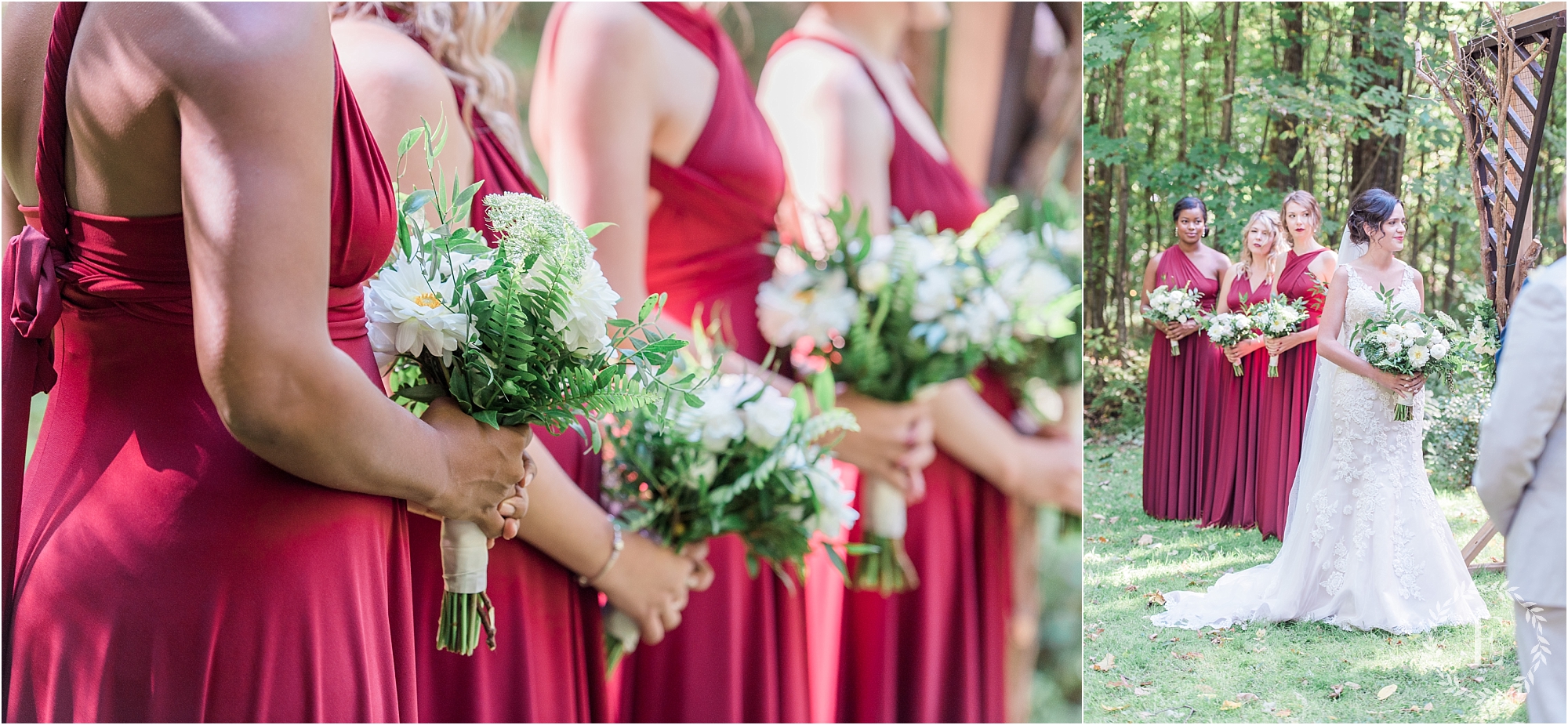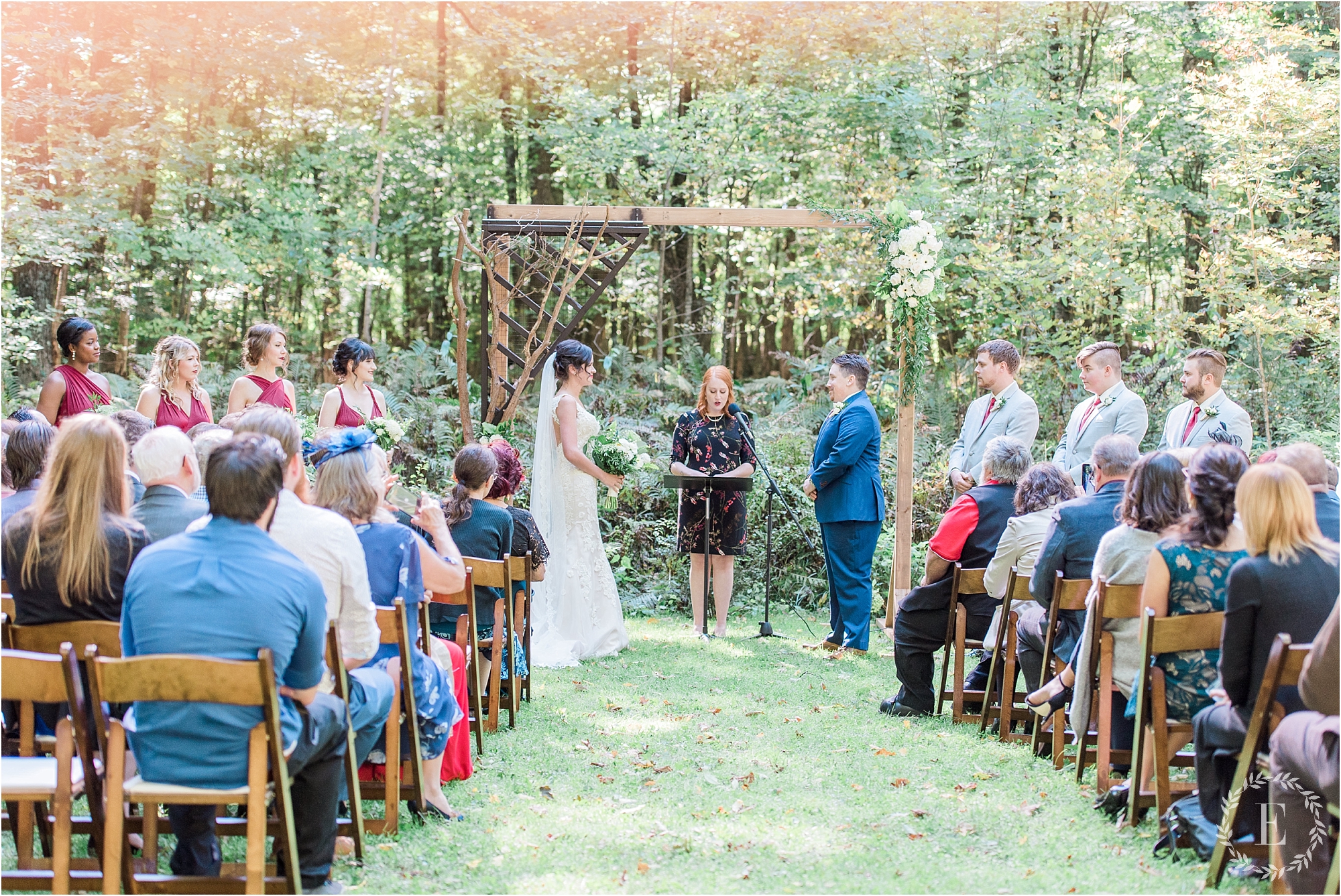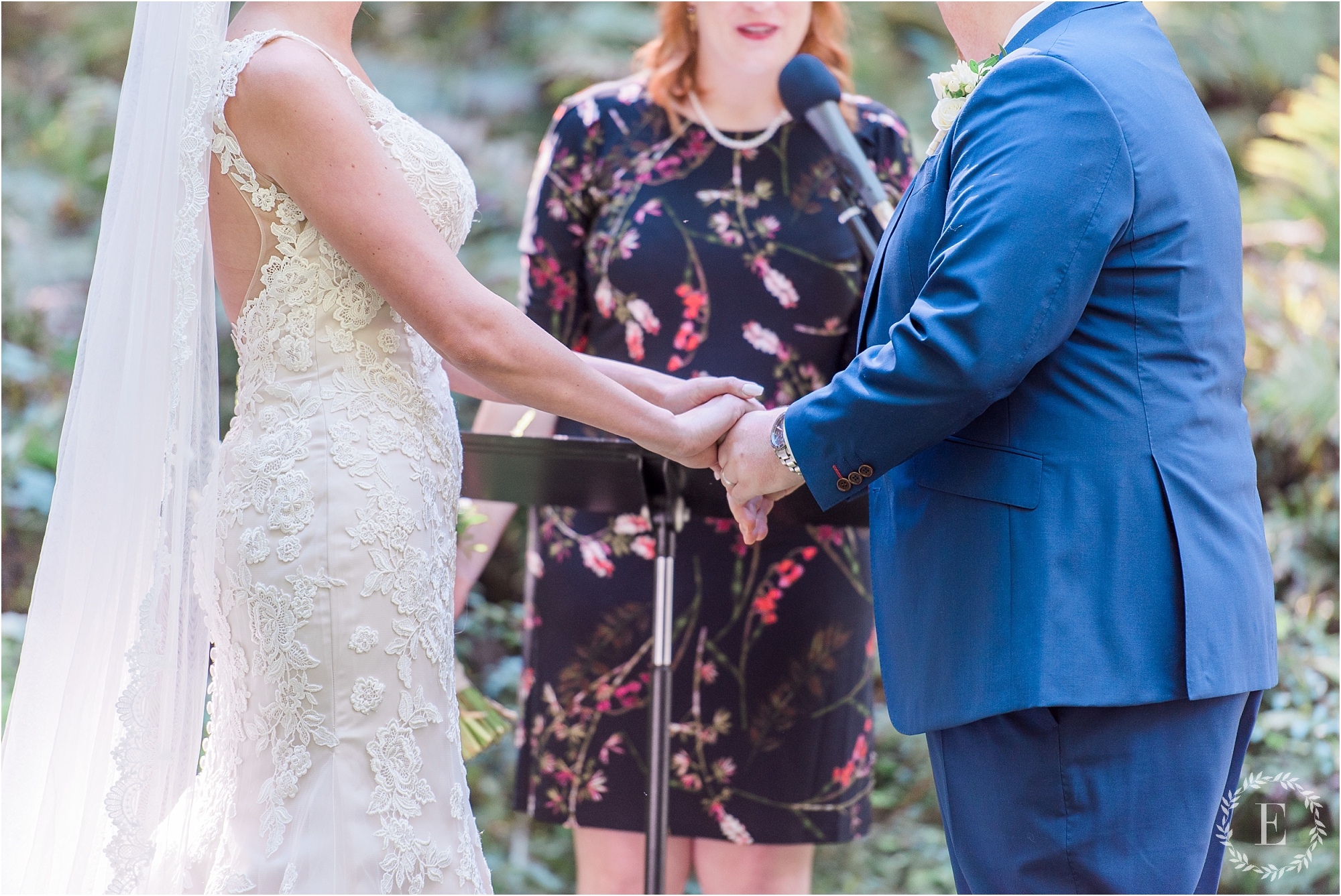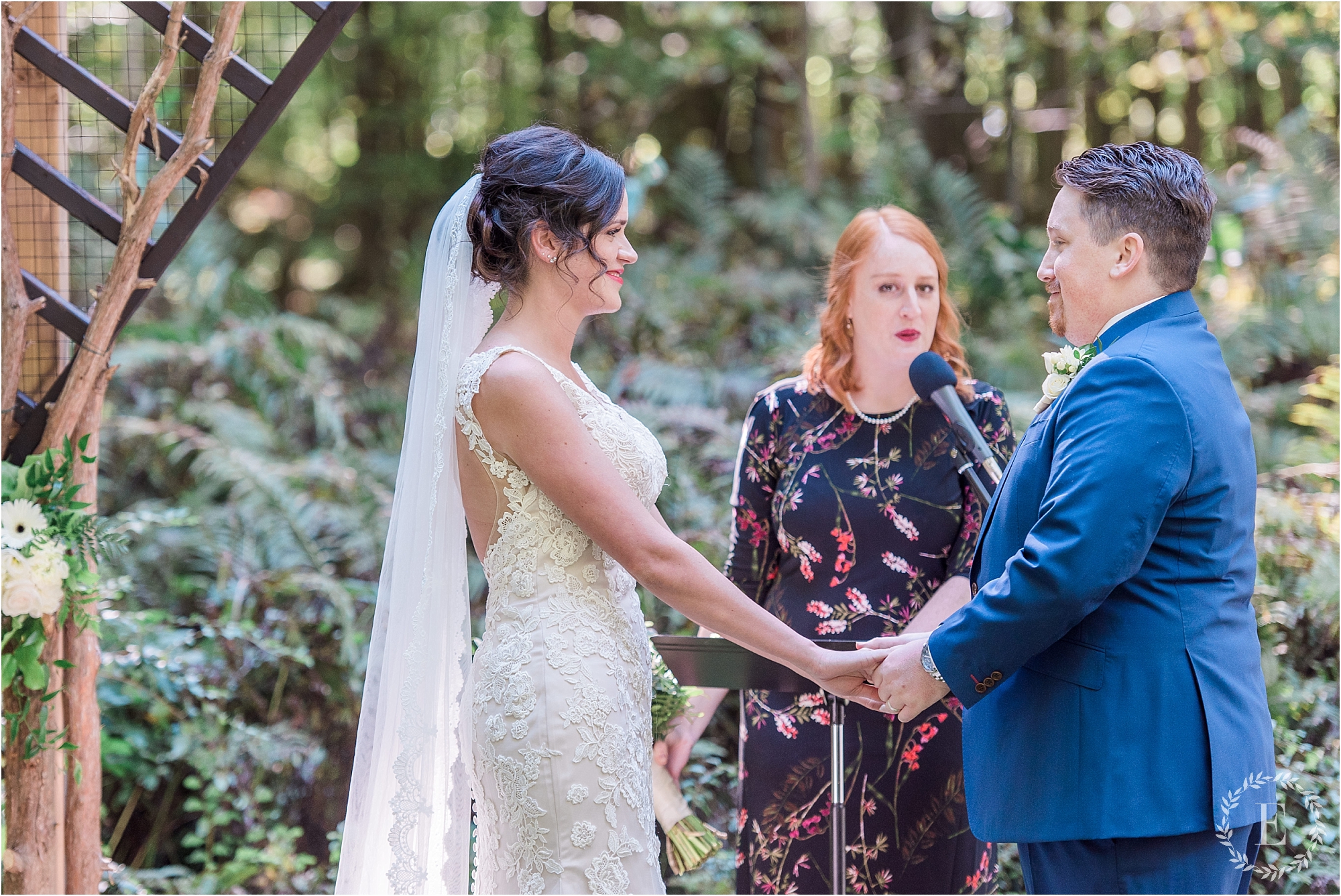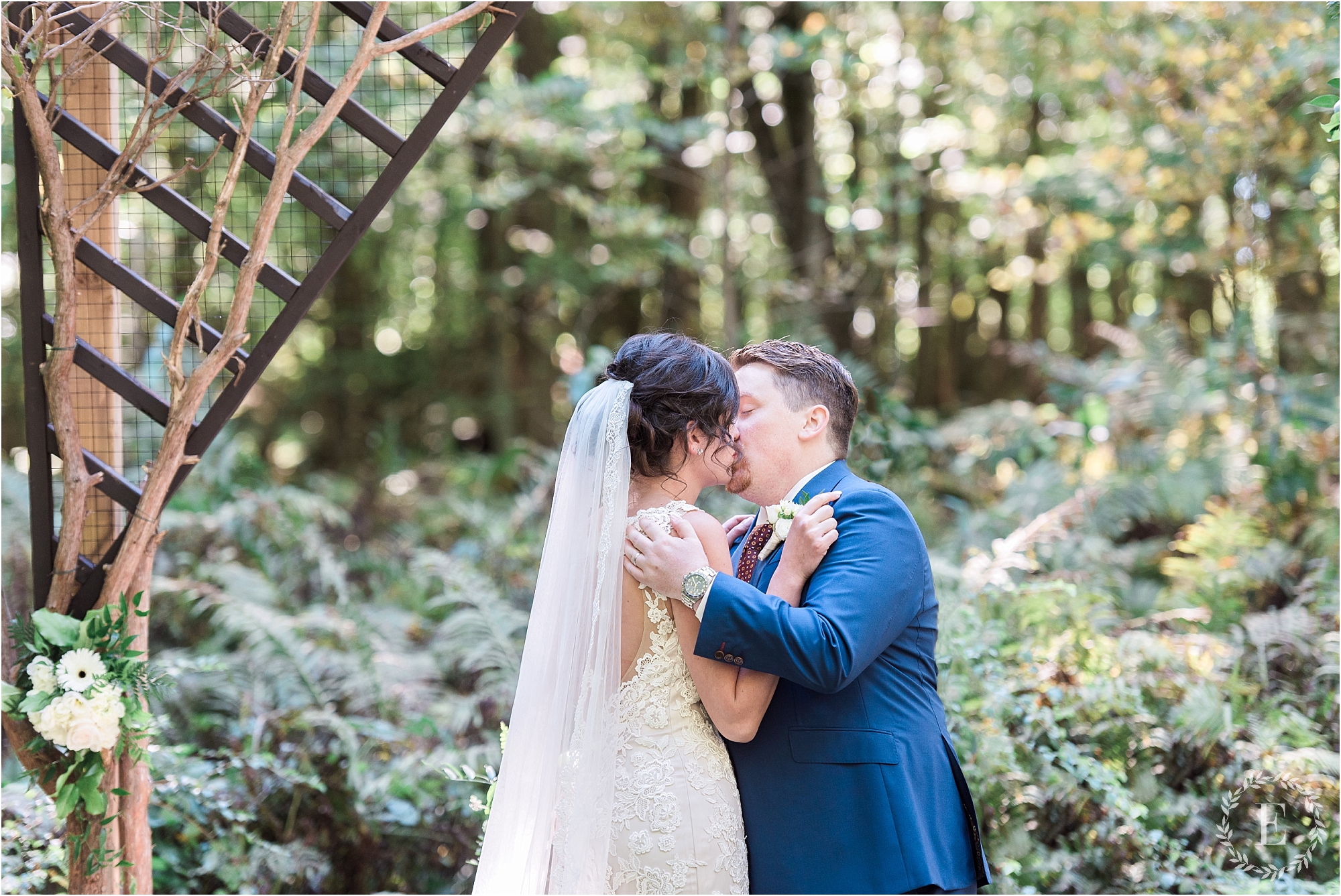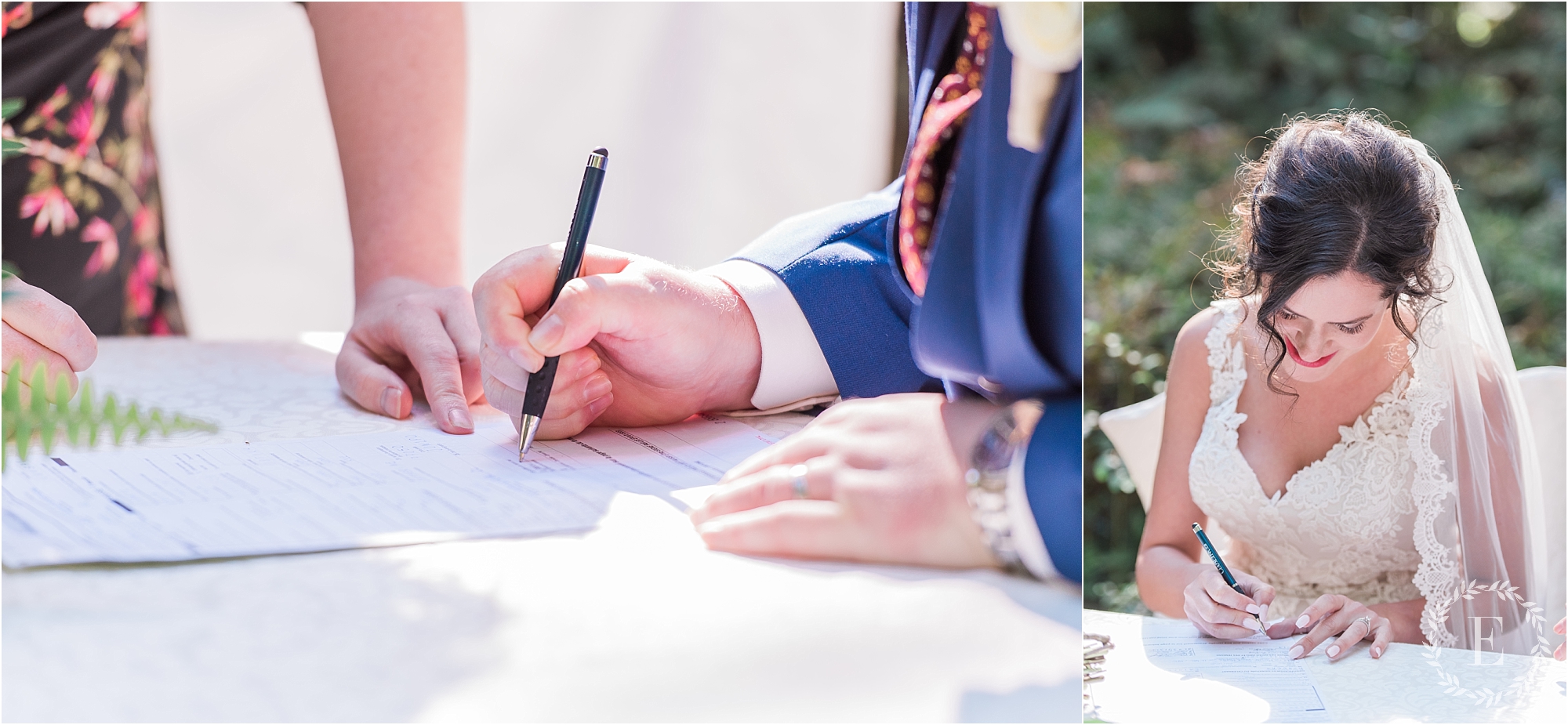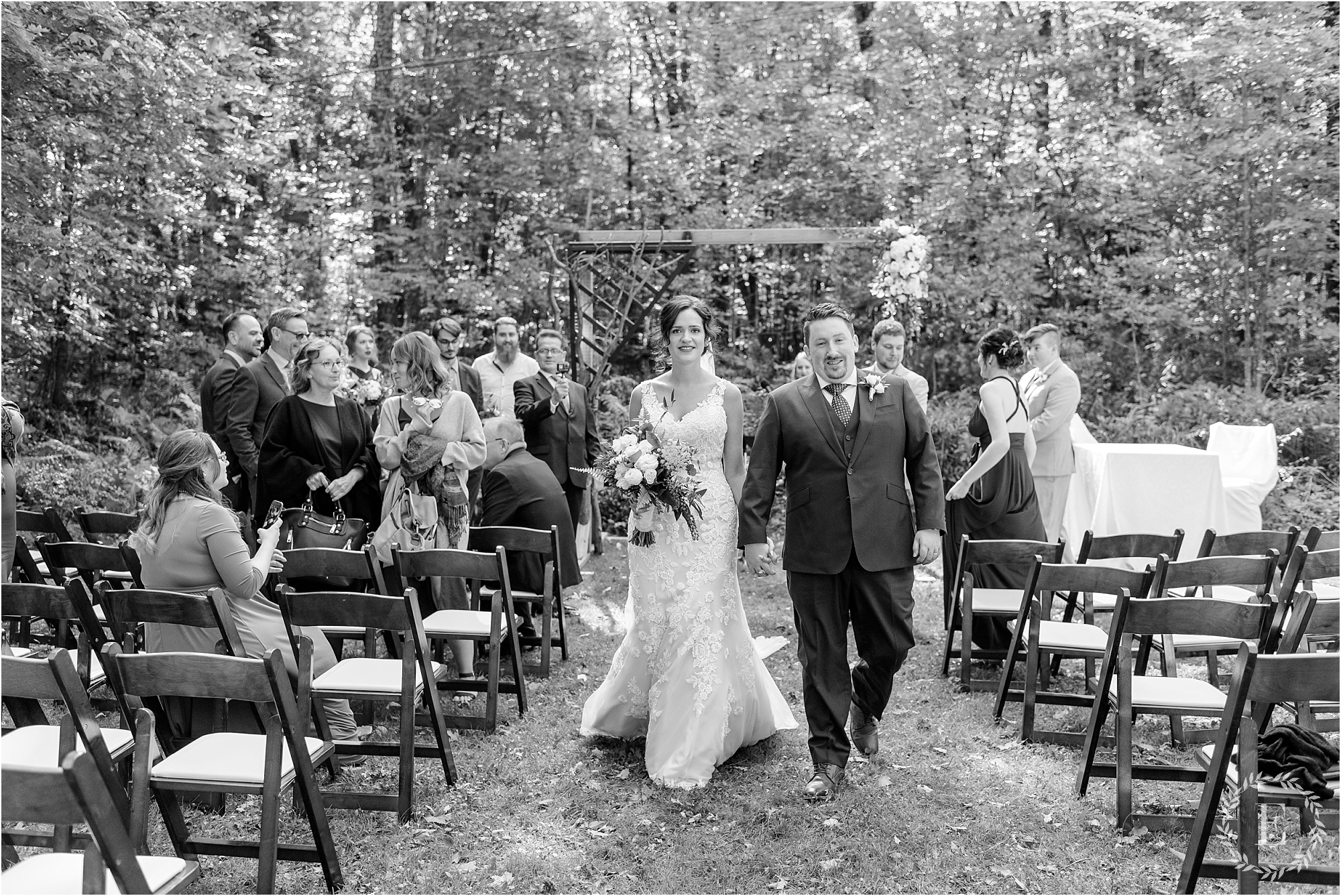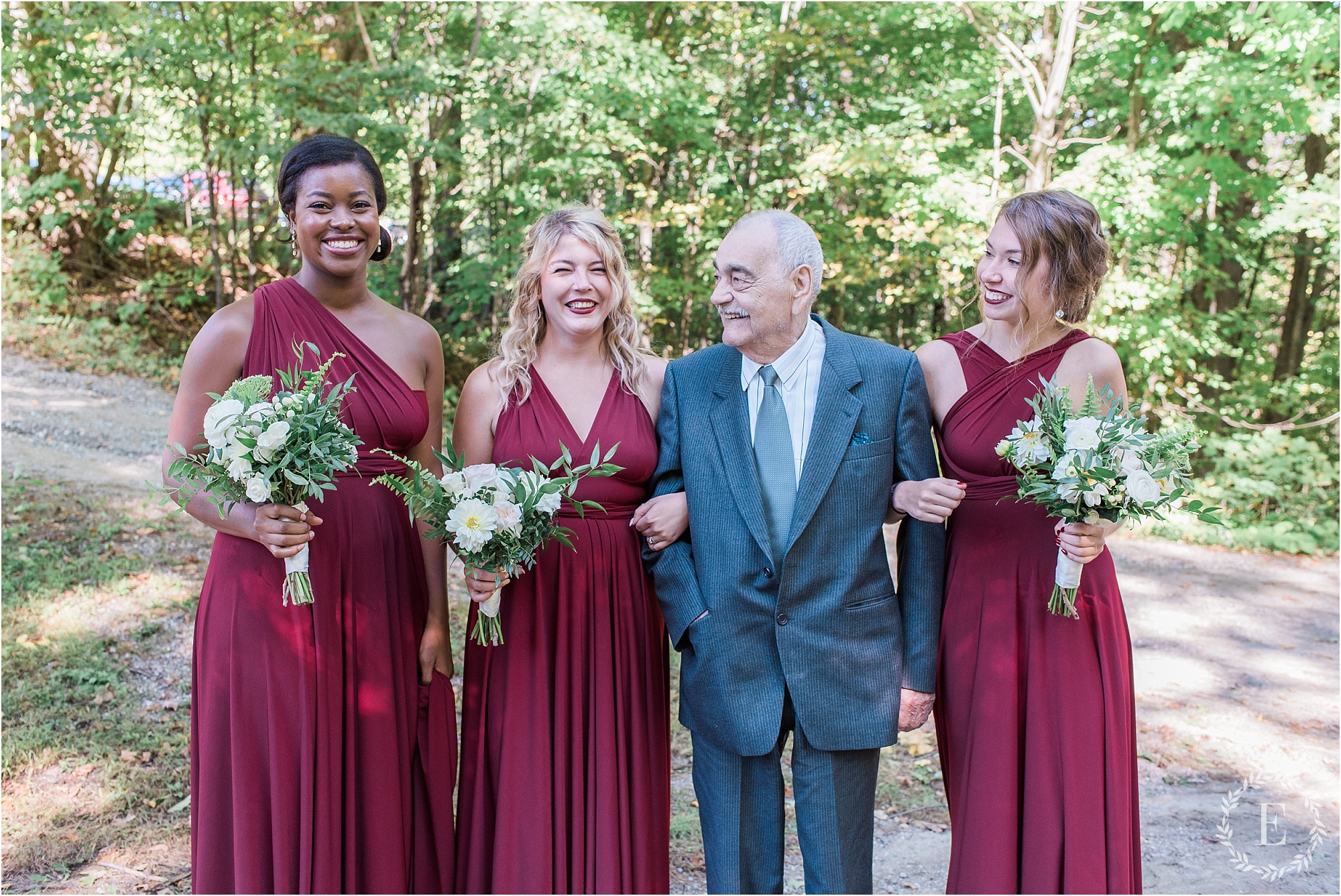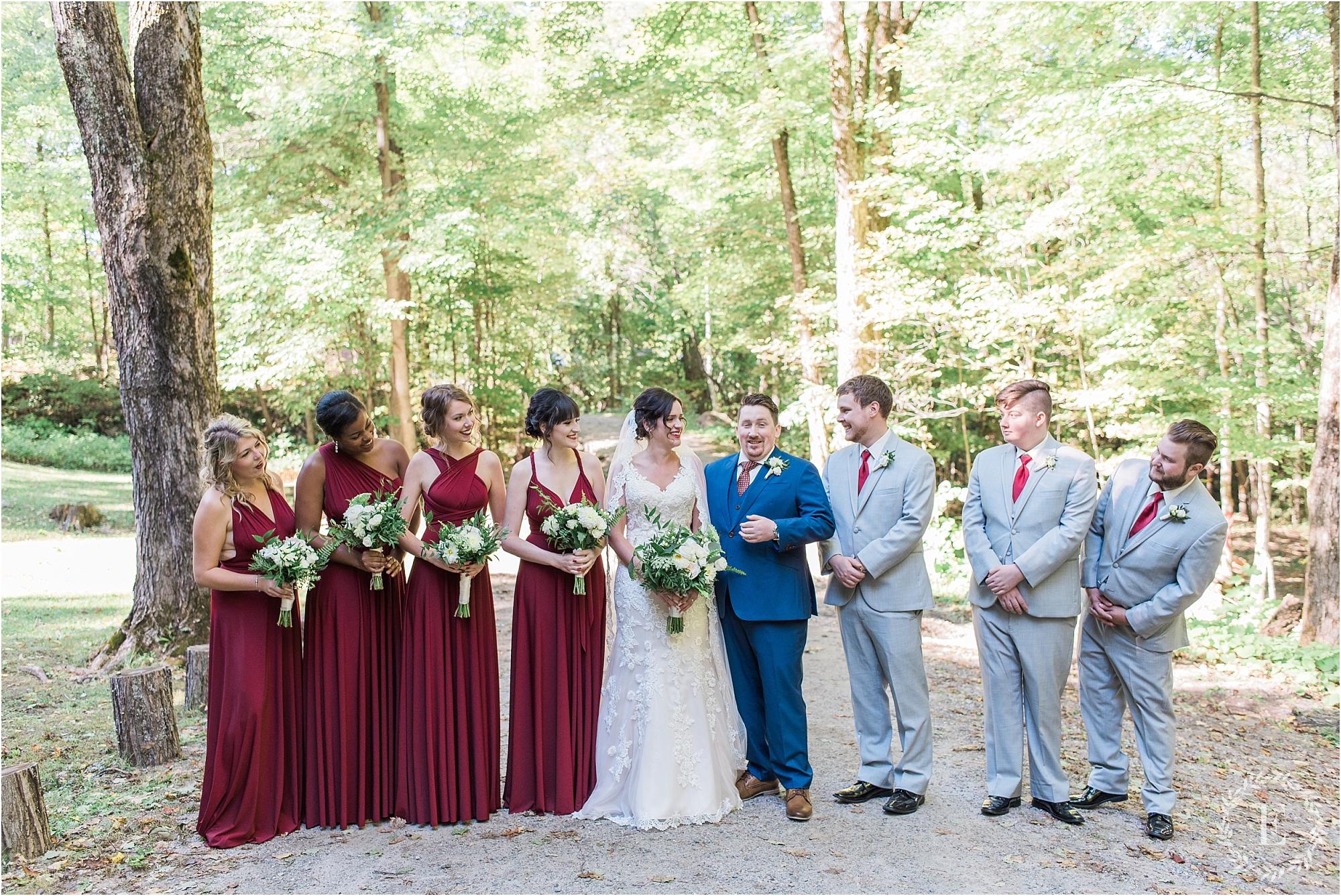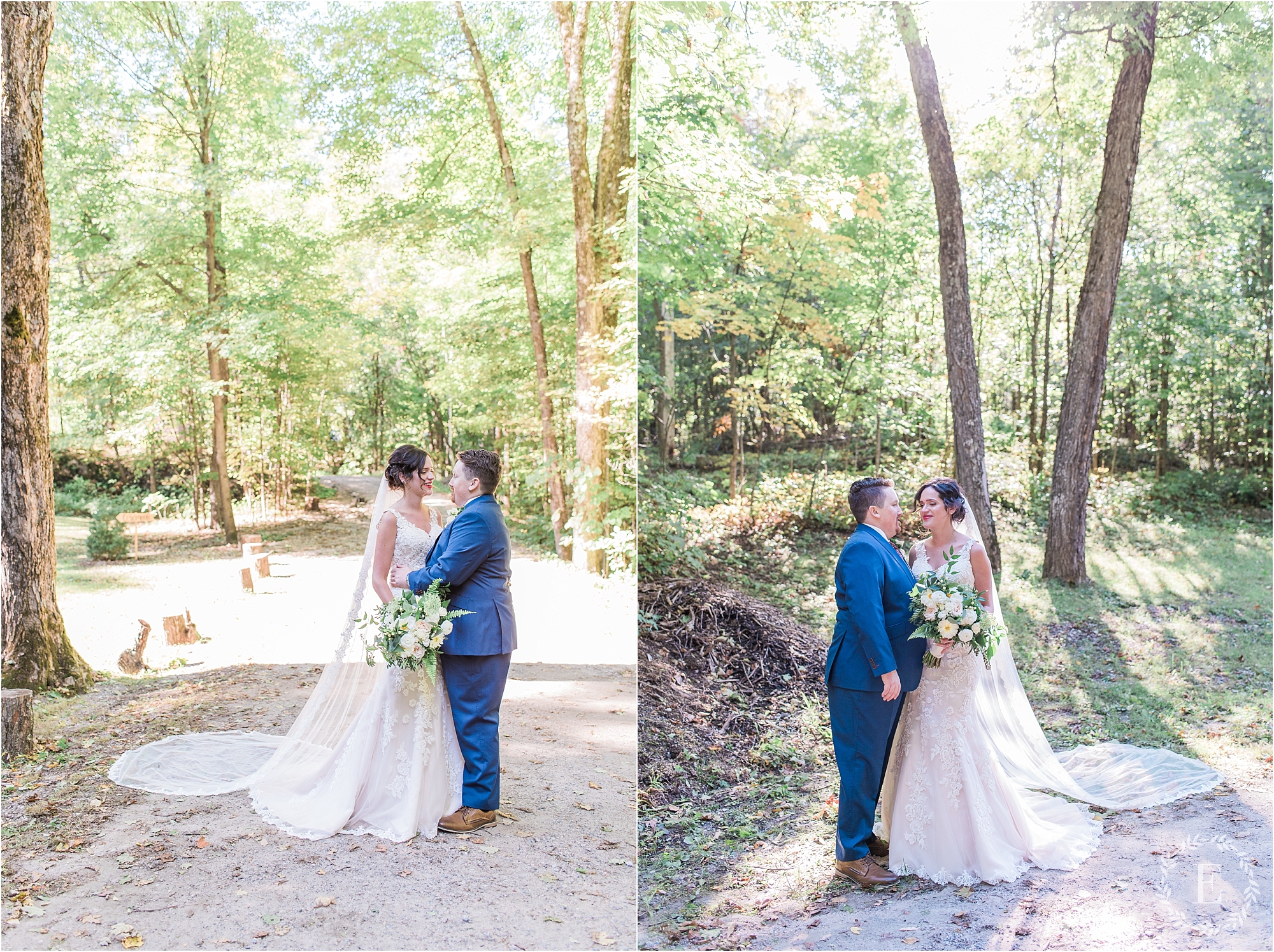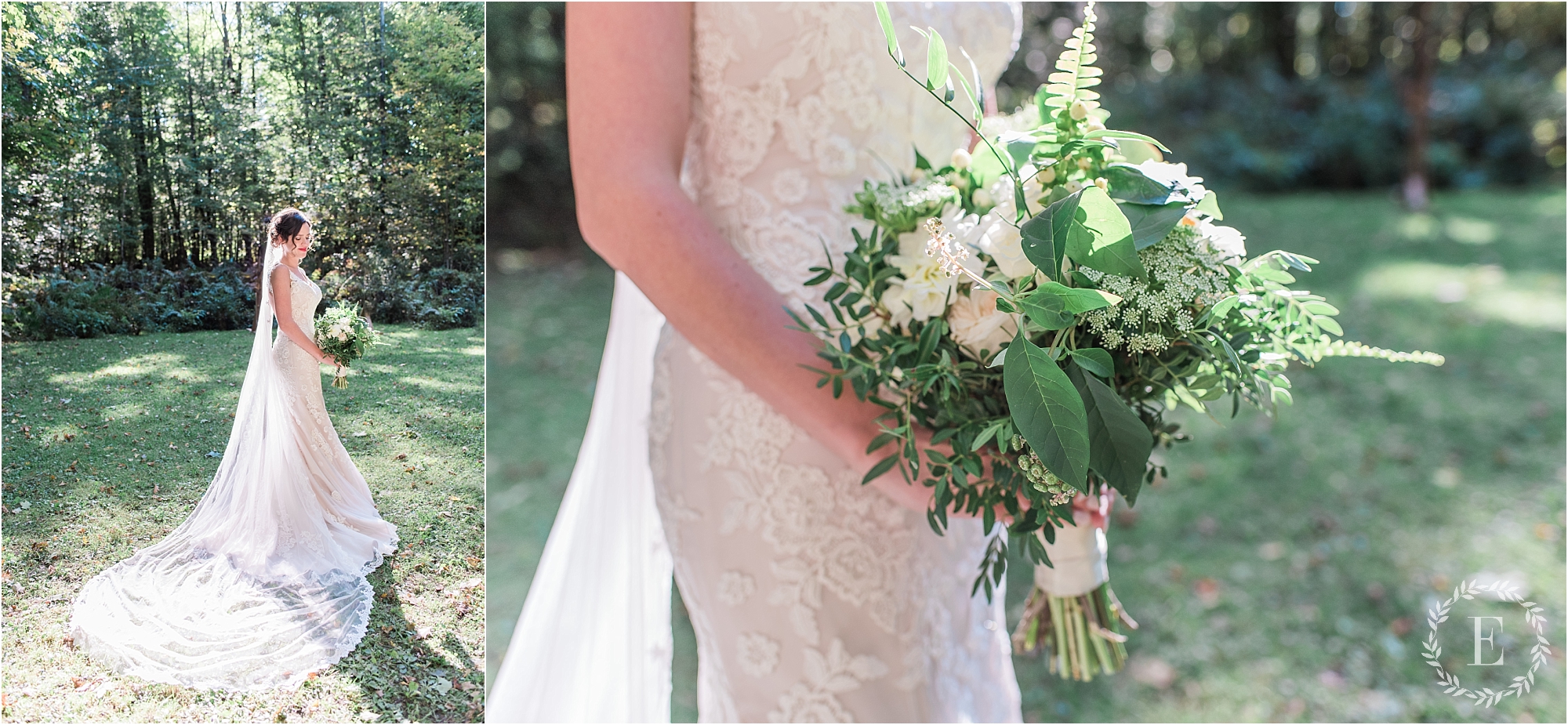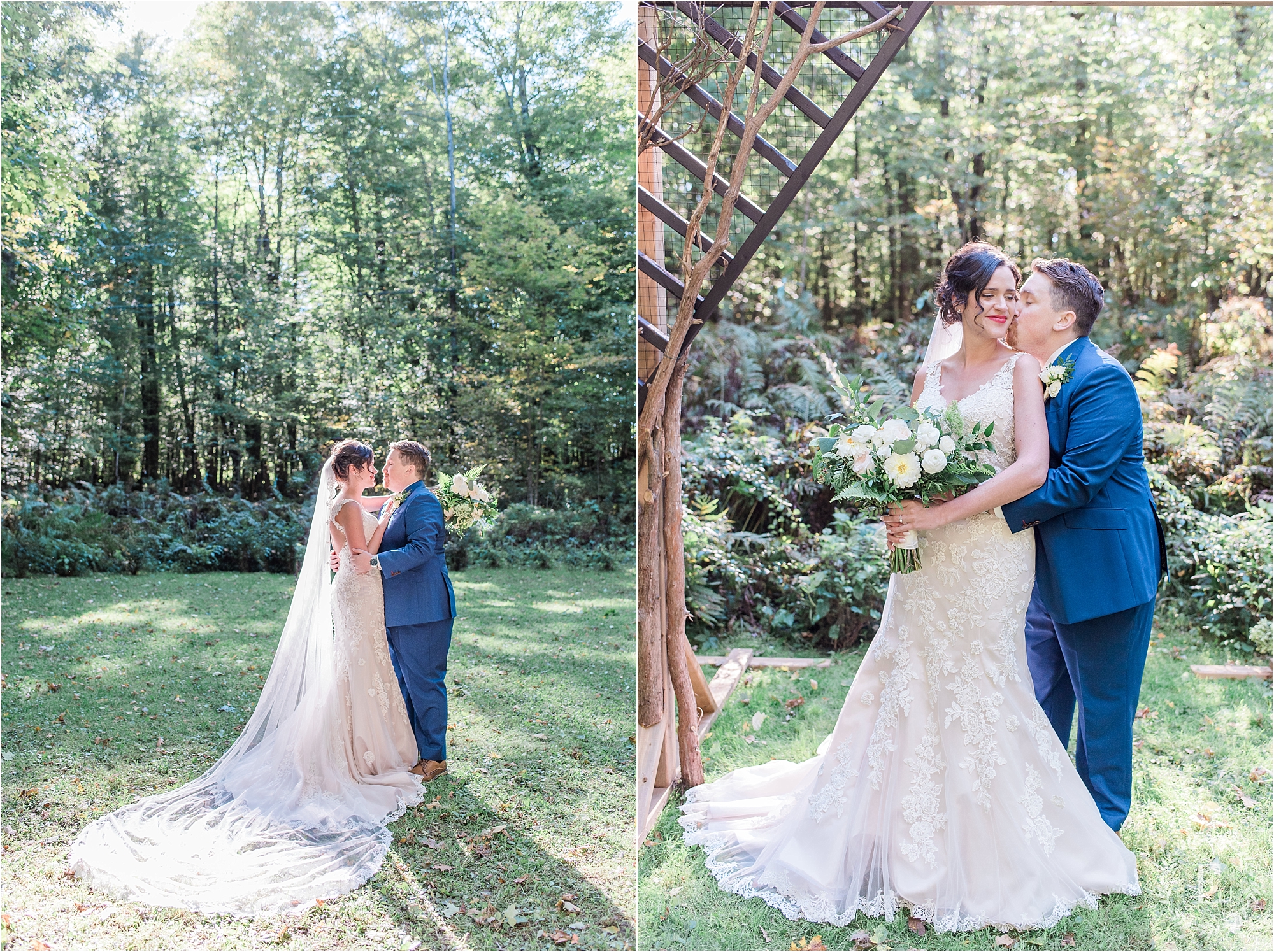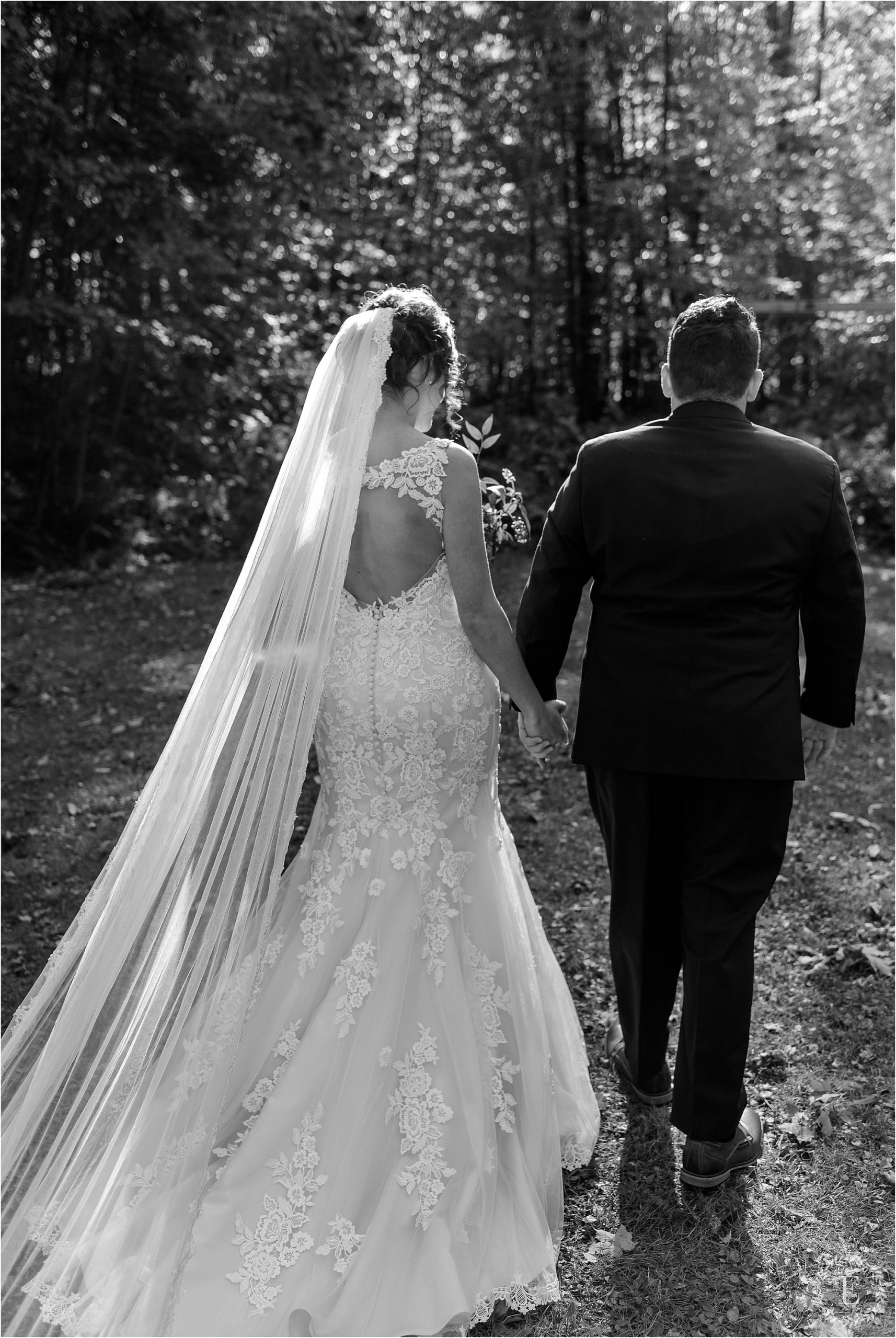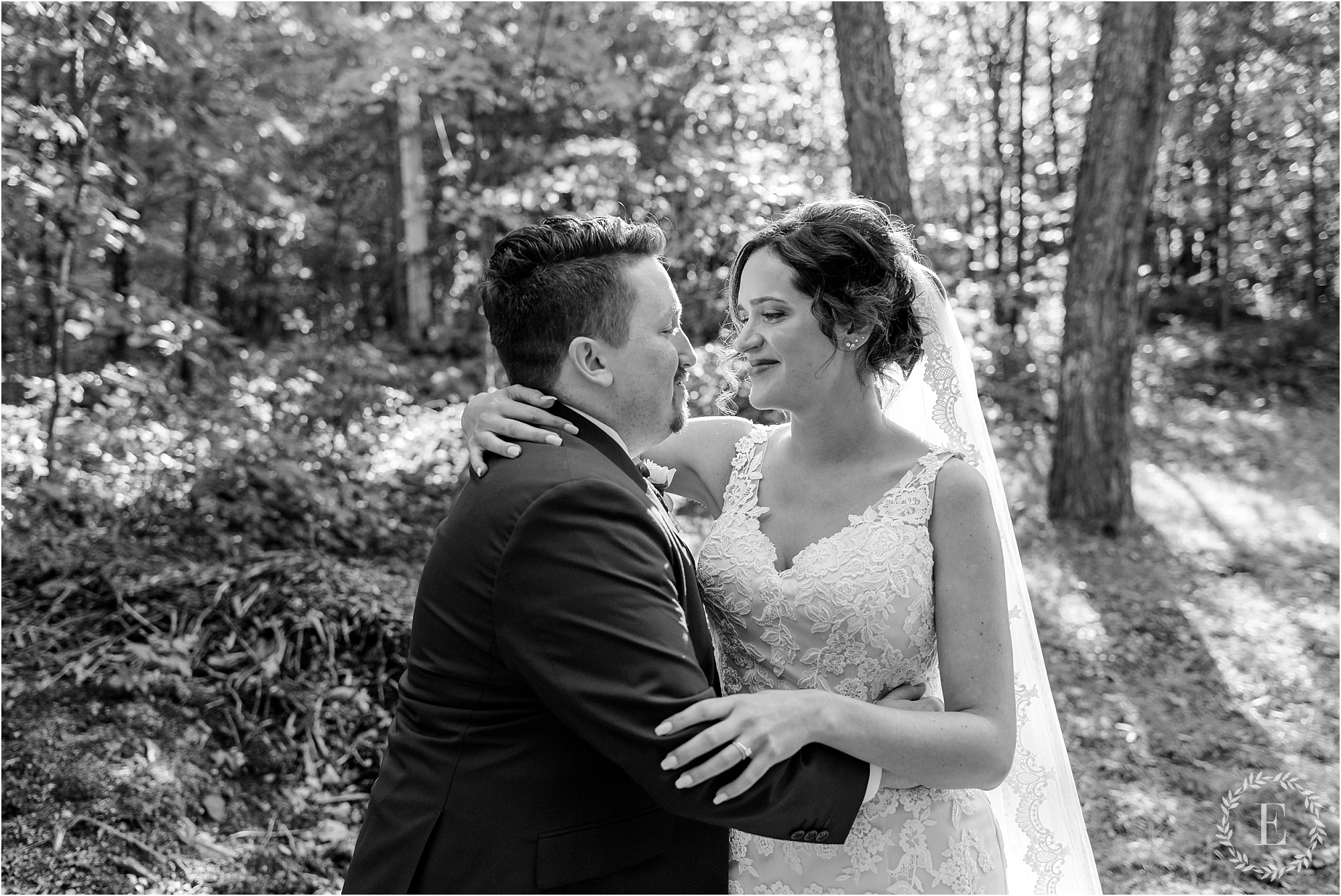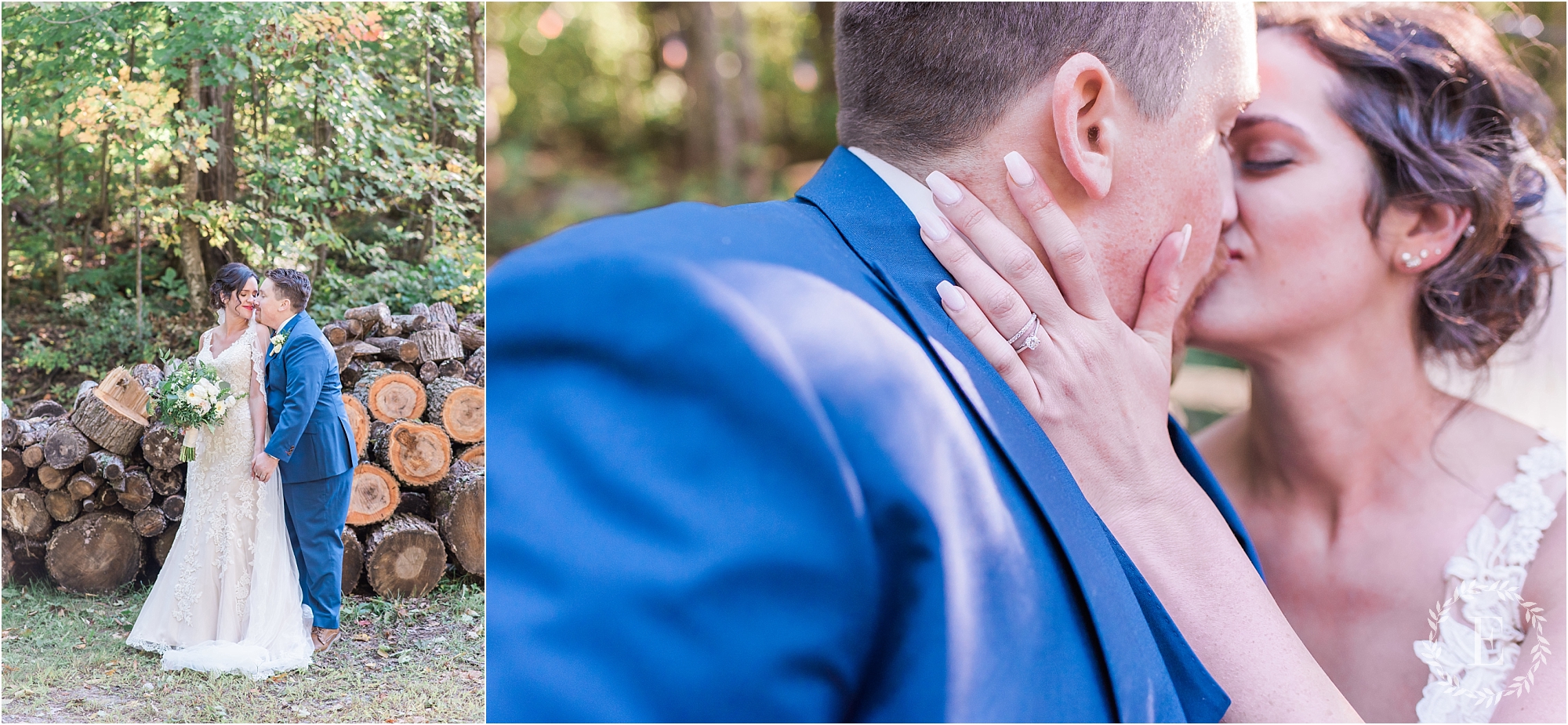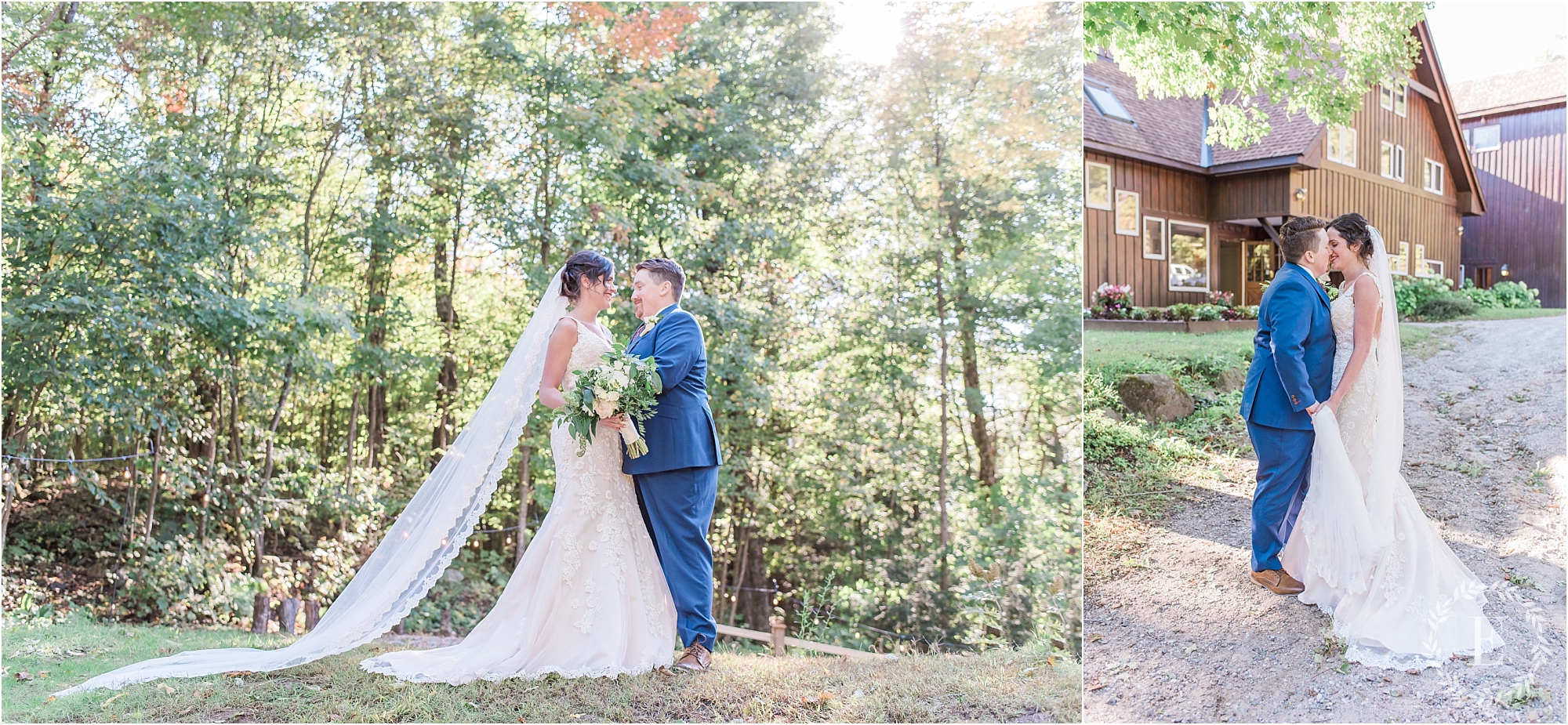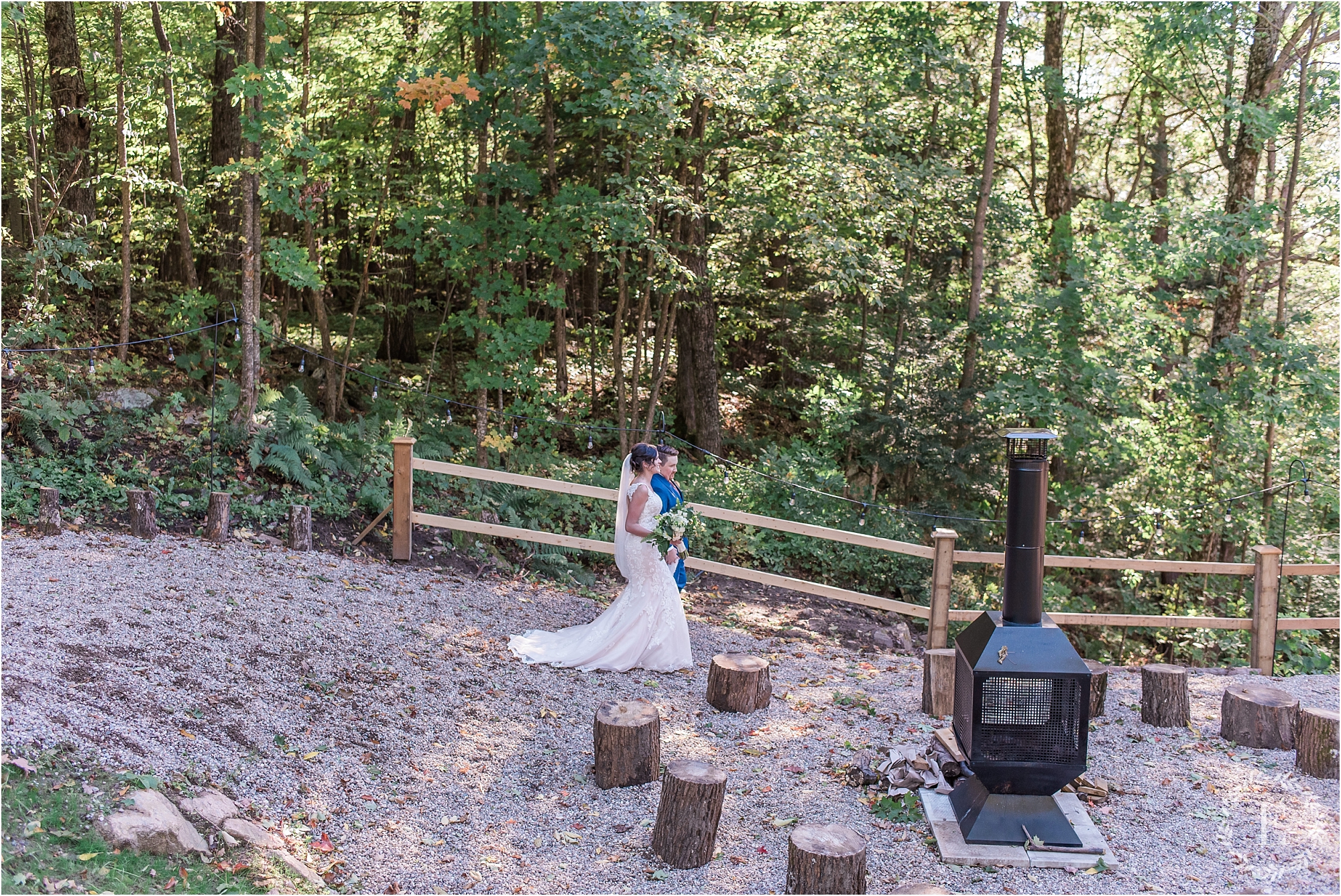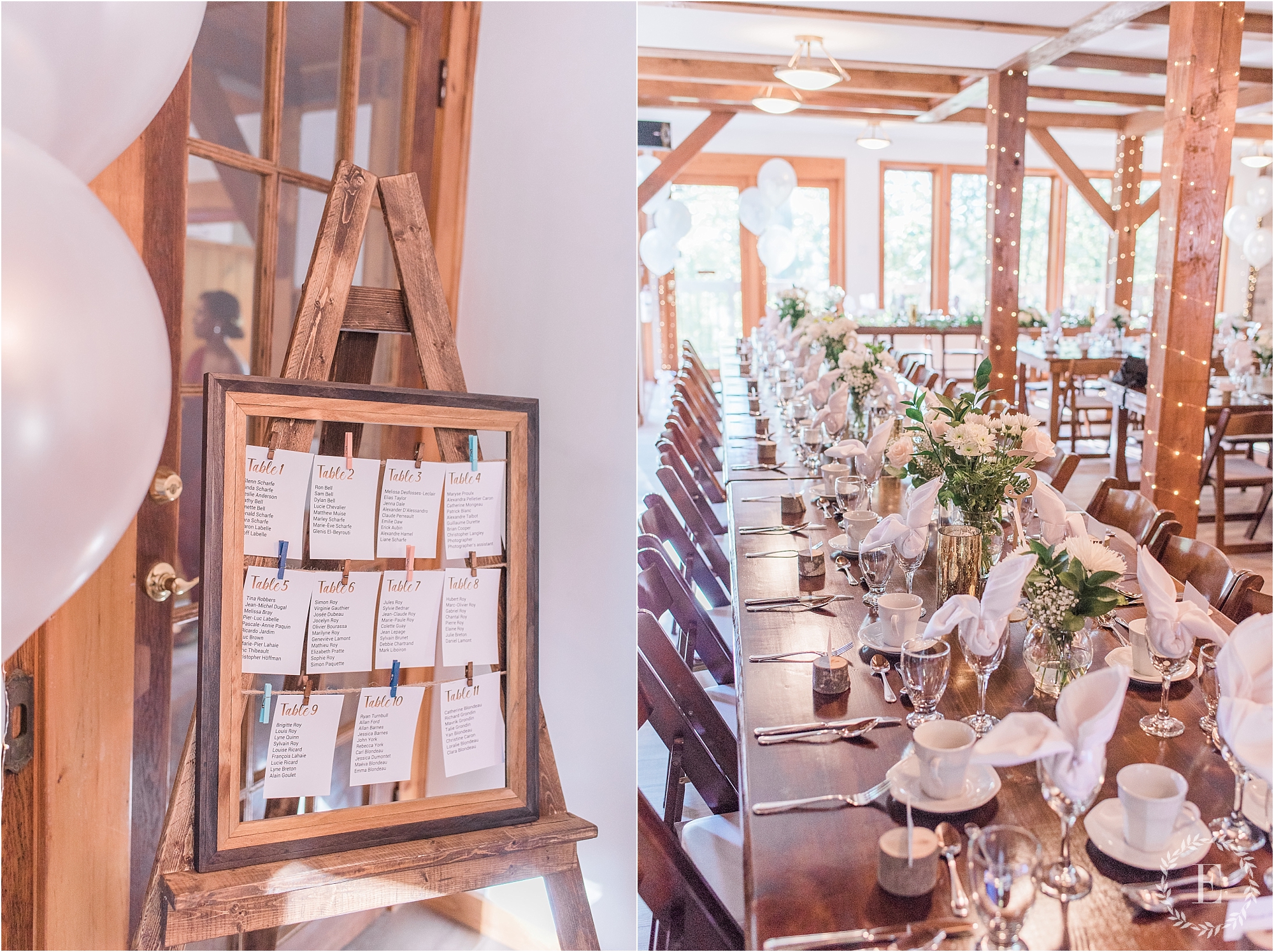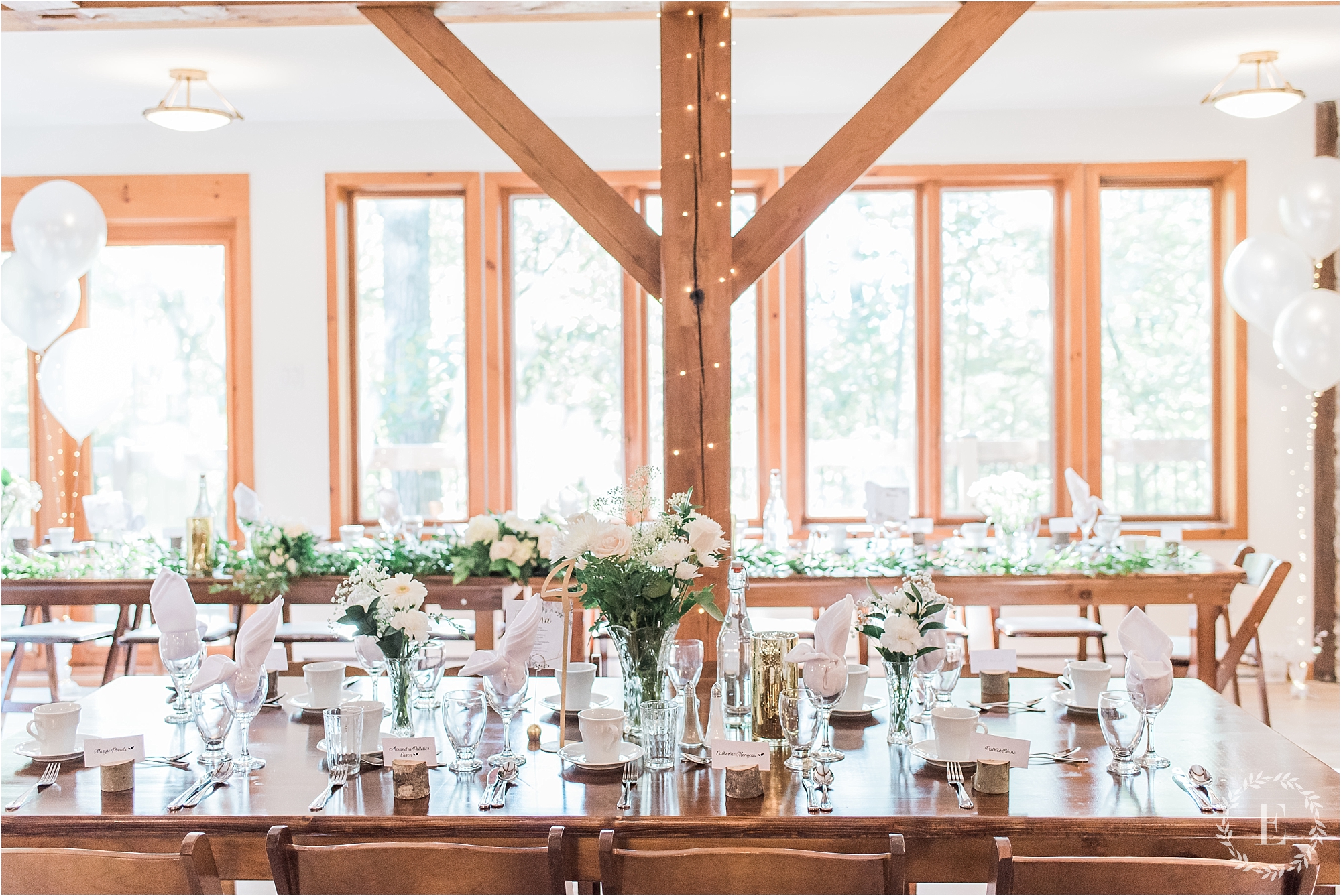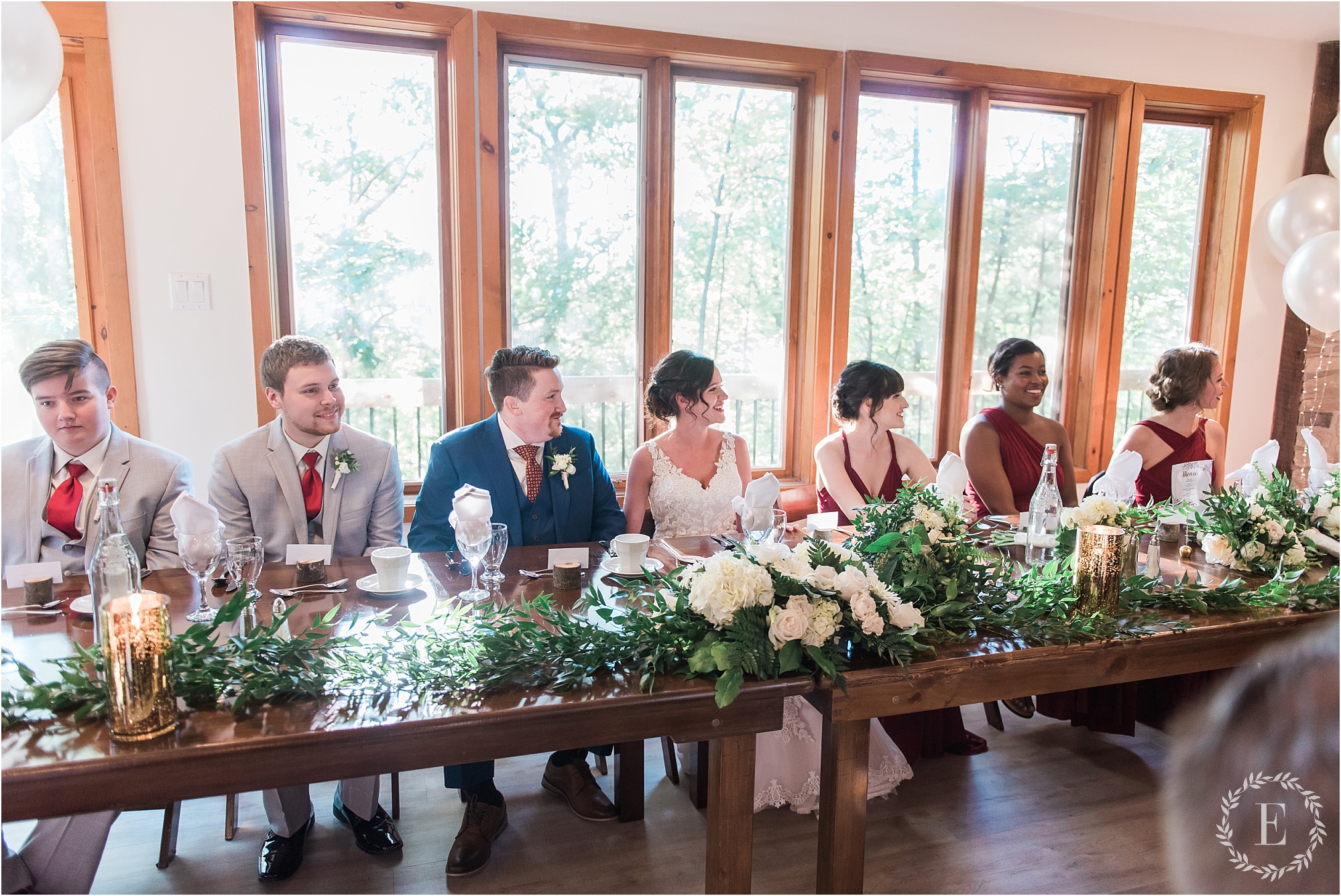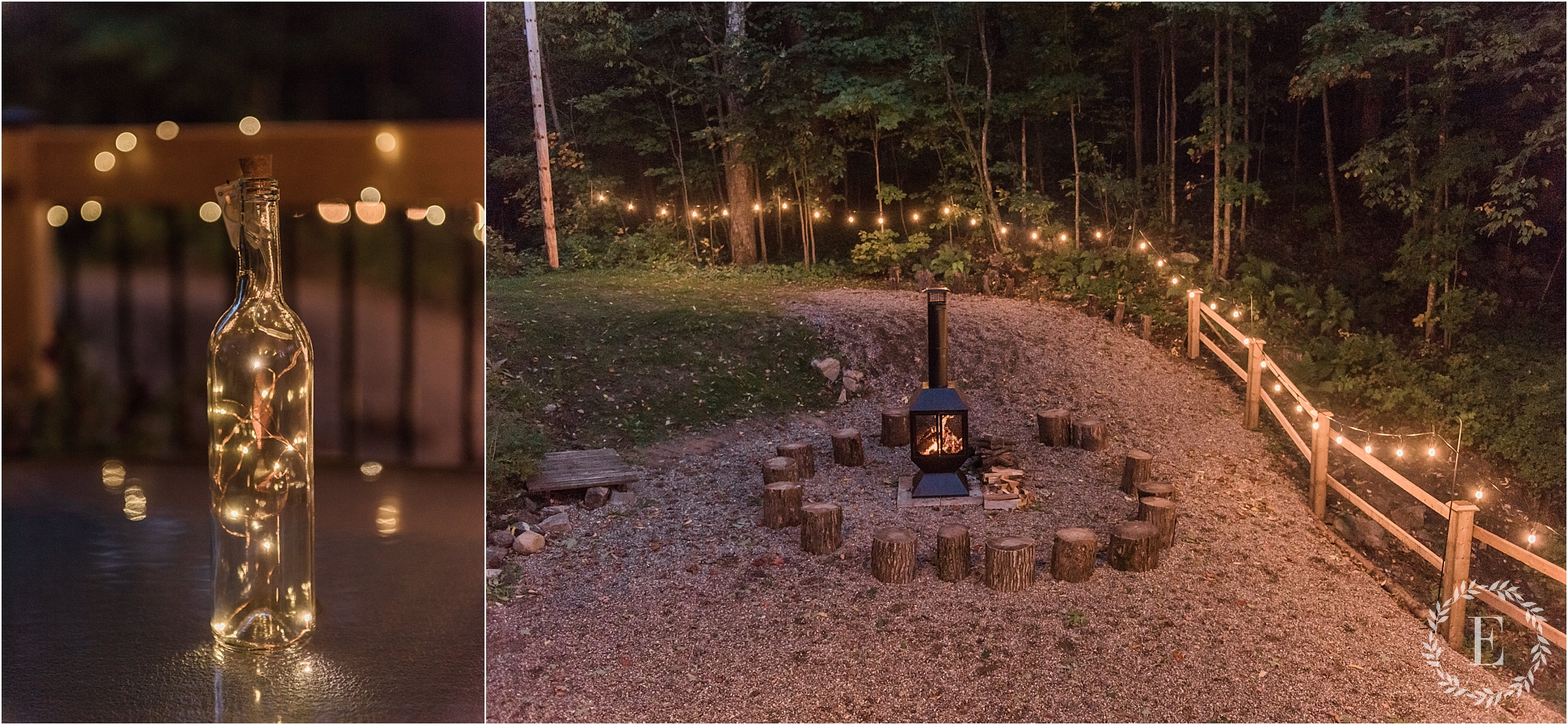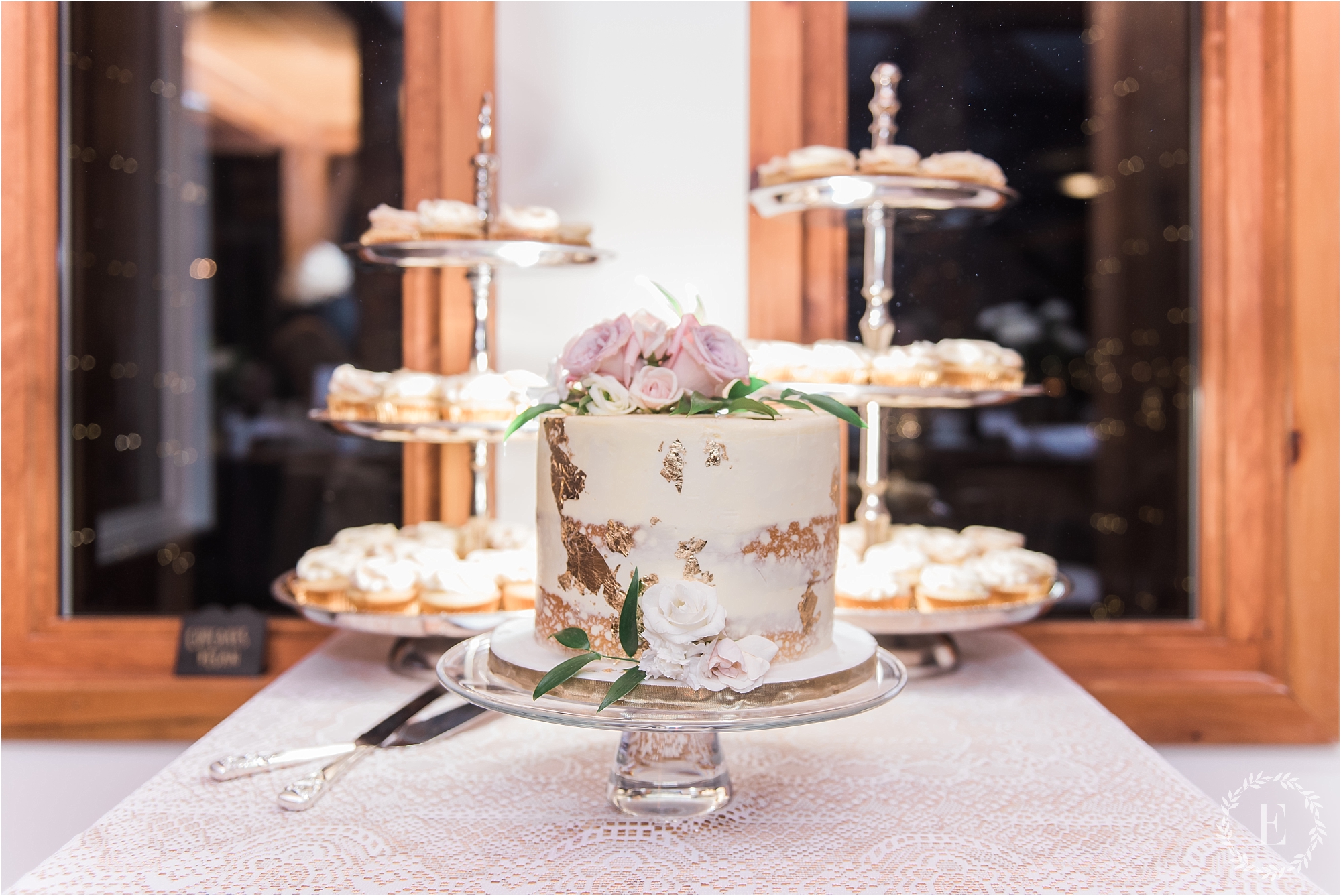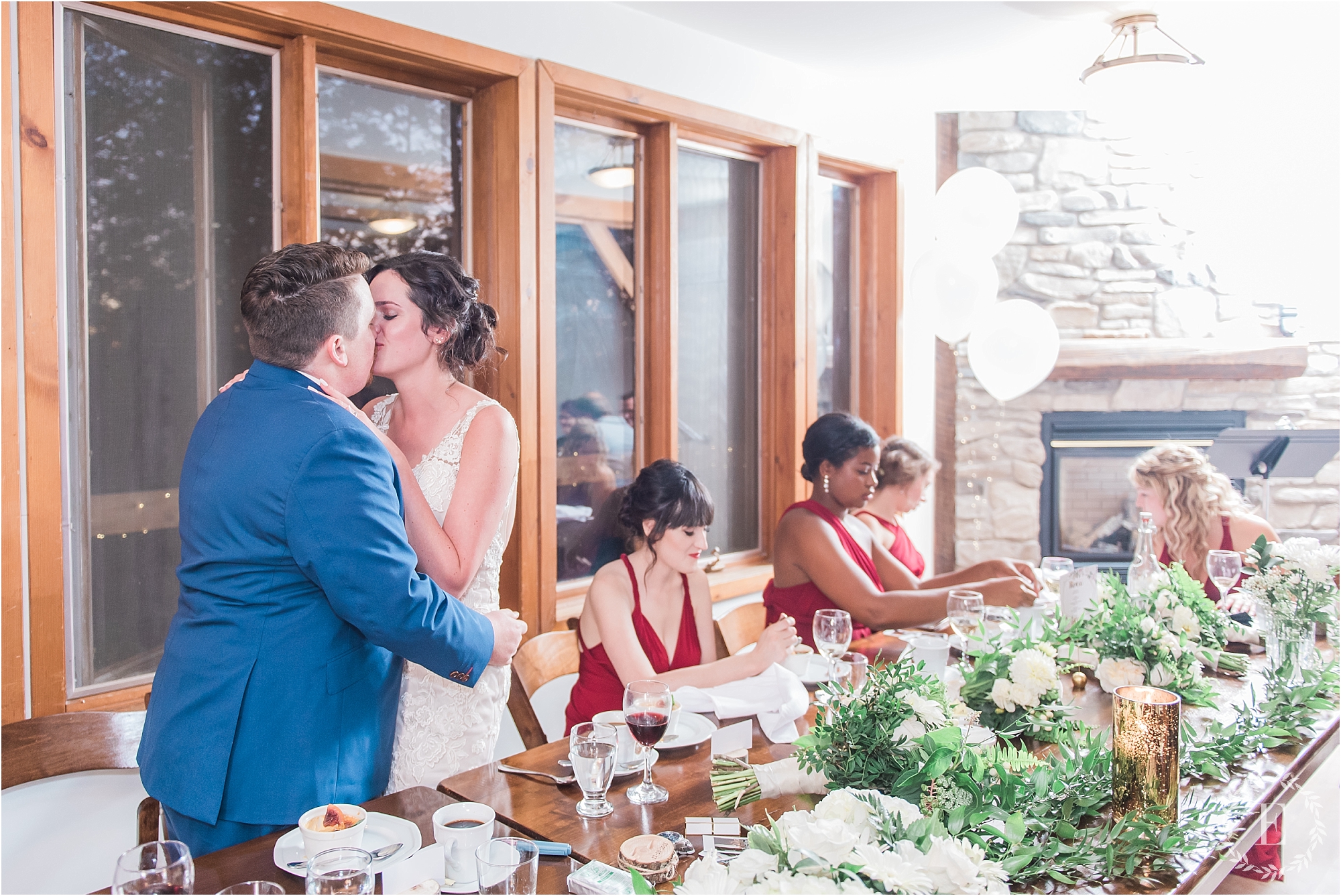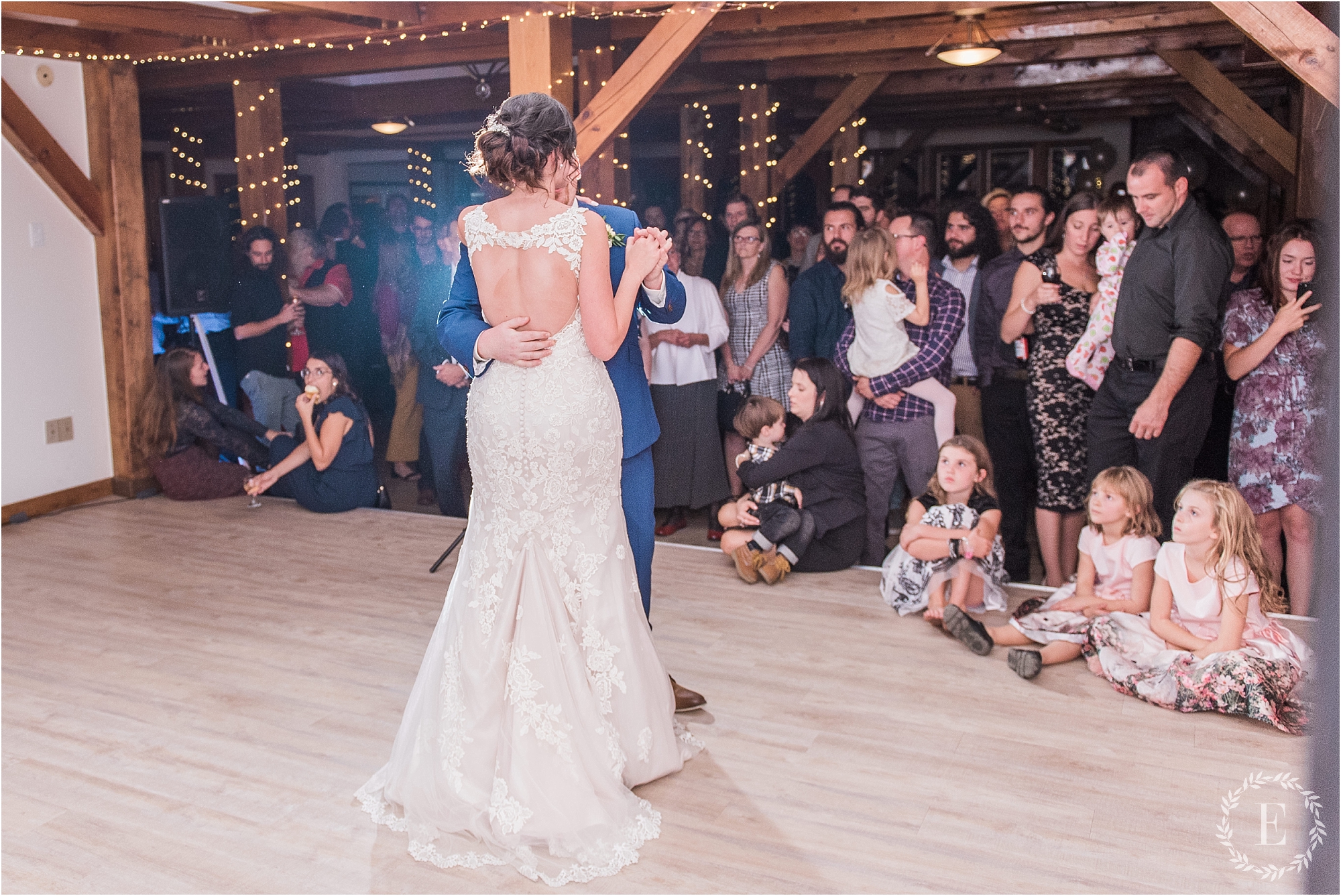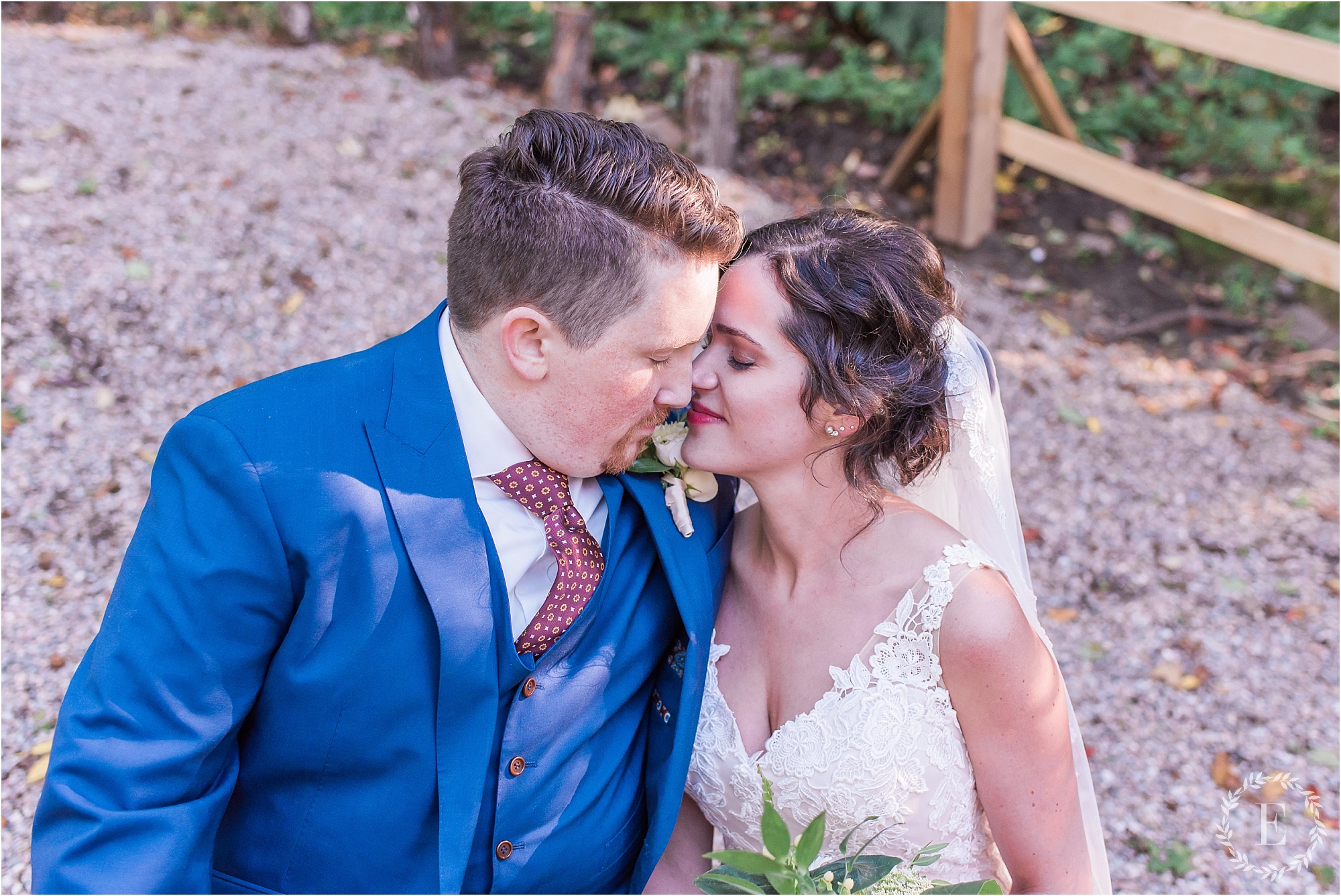 VENDOR TEAM:
Photography: Photography by Emma
Venue: Manoir de la Foret
Dress: Lillian West at Revelle Bridal
Bridesmaids Dresses: Covey Bridesmaids
Suit: Surmesur Custom Menswear
Rings: Peoples
Bouquet: Bloomfields
Ceremony Arbor Florals: Flore&Sens
Makeup: Studio Makiage et Koiffure
Bridal Jewelry: Caroline Néron
Hair: Victor Victor
DJ: Christopher Dean
Cake + Dessert: Valentina's Sweet Treats & Choux Choux (for vegan cupcakes)