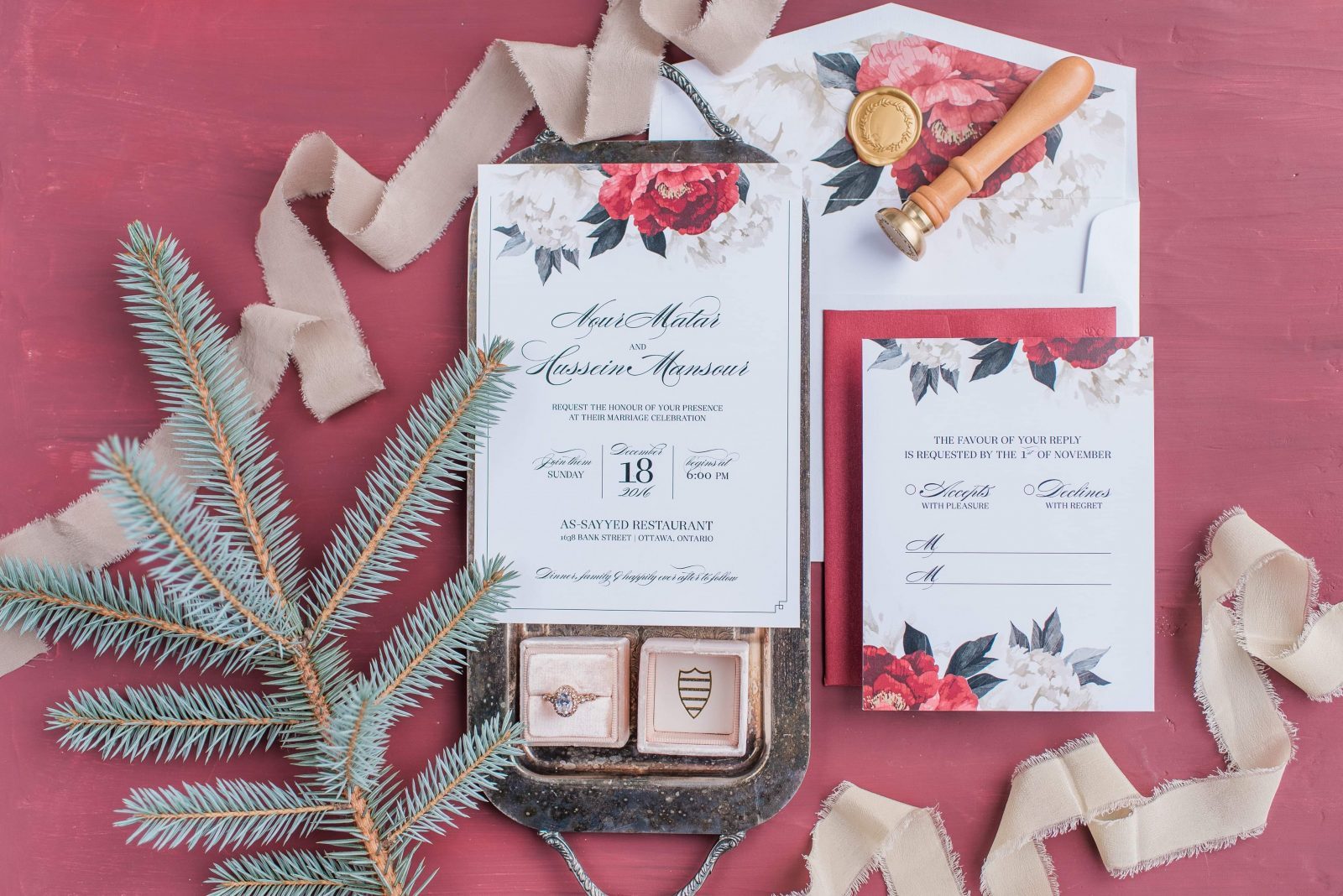 I arrived at Nour and Hussein's newly built home, and it was dusted with a fresh snow fall. I got to work right away with her gorgeous gown, and was able to get creative with shooting because the space had so much natural light coming in from a gorgeous window. Nour's sisters (one is her twin!) and mother helped her get ready for the day, and it was a very calm and light atmosphere for a wedding day. Their families and the groom, Hussein waited downstairs for Nour to make her entrance, and it was quite the entrance! When it's too cold, I always make a plan to shoot the family portraits indoors before the reception – and so we spent some time capturing Nour and Hussein with their families before we headed out for the bride & groom portraits.
The place we originally had in mind to shoot was getting to be too far considering the early sunset in the winter, so we ended up in a beautiful grove of evergreens just as the sun turned a golden yellow and started to set. Nour was able to wear boots that were concealed by her gown, but Hussein bravely trudged out into a field of snow in new dress shoes. Along with their wedding party, they were super brave and incredibly adventurous in the -12 degree weather, in the pursuit of the perfect wedding memories. And we really did make some beautiful ones! We may have had a wipeout or two, but that didn't stop the warm smiles and laughter. It was windy, snowy and very cold, but they embraced it – and had so much more fun because of it!
Thank you Nour & Hussein for having me, congratulations!
–
Custom Invitation Suite: Wishtree Invitations and Design
MUA: Glam by Ariana
Bouquet: Expressions by Me
Jewellery: Sugarcane & Co