This post is long overdue! In case you missed it, we recently sold our first home and moved to a new one. My secret hidden passion is interior decor, something I LOVE but I am not entirely sure I am a master by any stretch. It's just for fun, and something that gets me creative without being work. My other life desire is to be minimal, and also low waste so I tend to re-use things from around our home in new ways whenever I undertake a new design project at home. In this case it was my home photography office and studio.
My home photography office and studio was the entire basement space, and really ended up being a 'wow' factor for potential clients when they came for a consult. I knew I wanted it to be inviting but also clean, modern and have some romantic styling touches to be in line with my brand. I also needed the furniture movable so I could set up for shoots when needed in the studio. When the pandemic hit, I moved my office to the main floor so that I could be in the same space with both of the kids, so I also included a photo of what that space looked like upstairs for more inspiration. It was far more minimal because little hands could reach it 😉
I hope you enjoy the home photography office and studio design, and as always comments are welcome at the end of this post!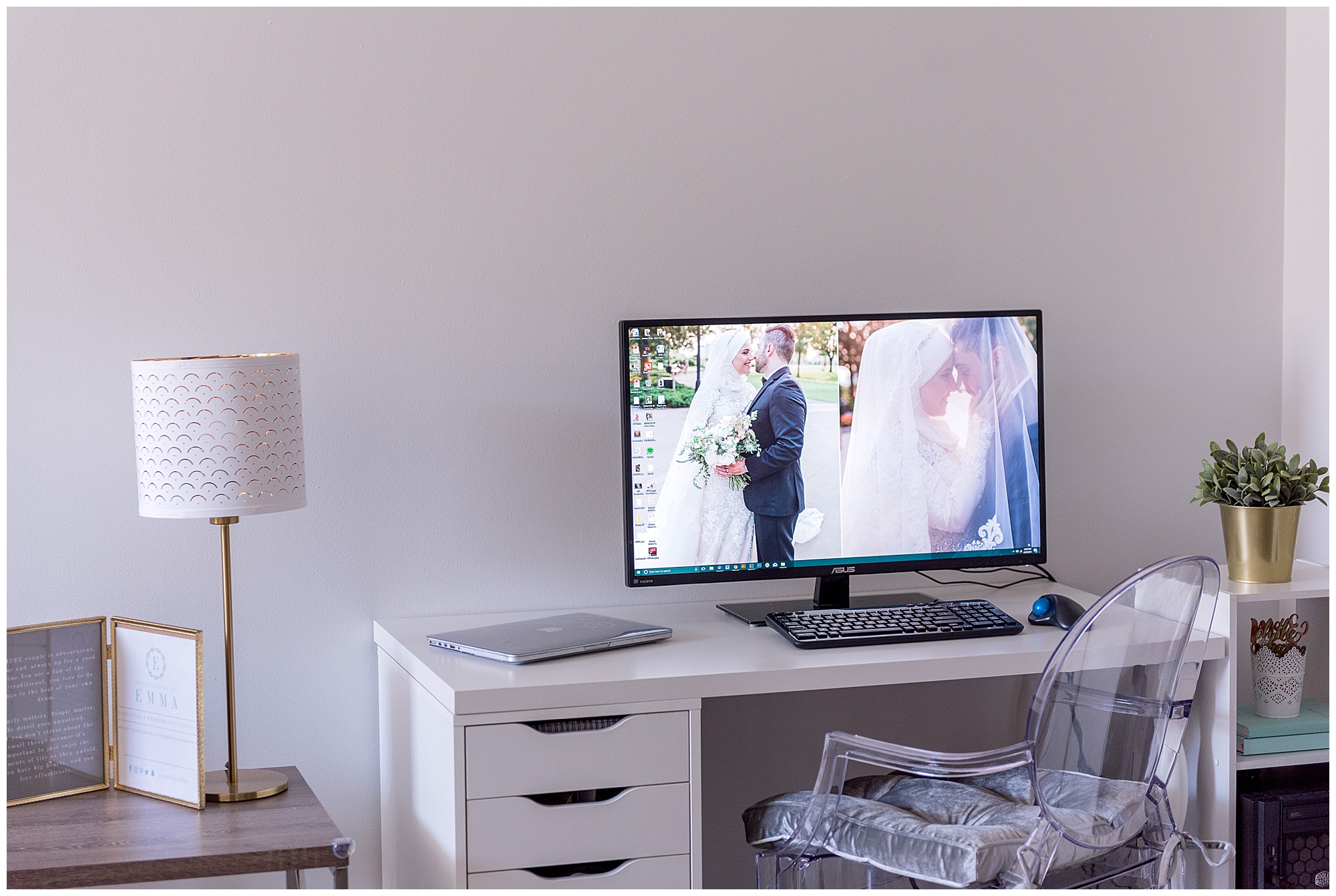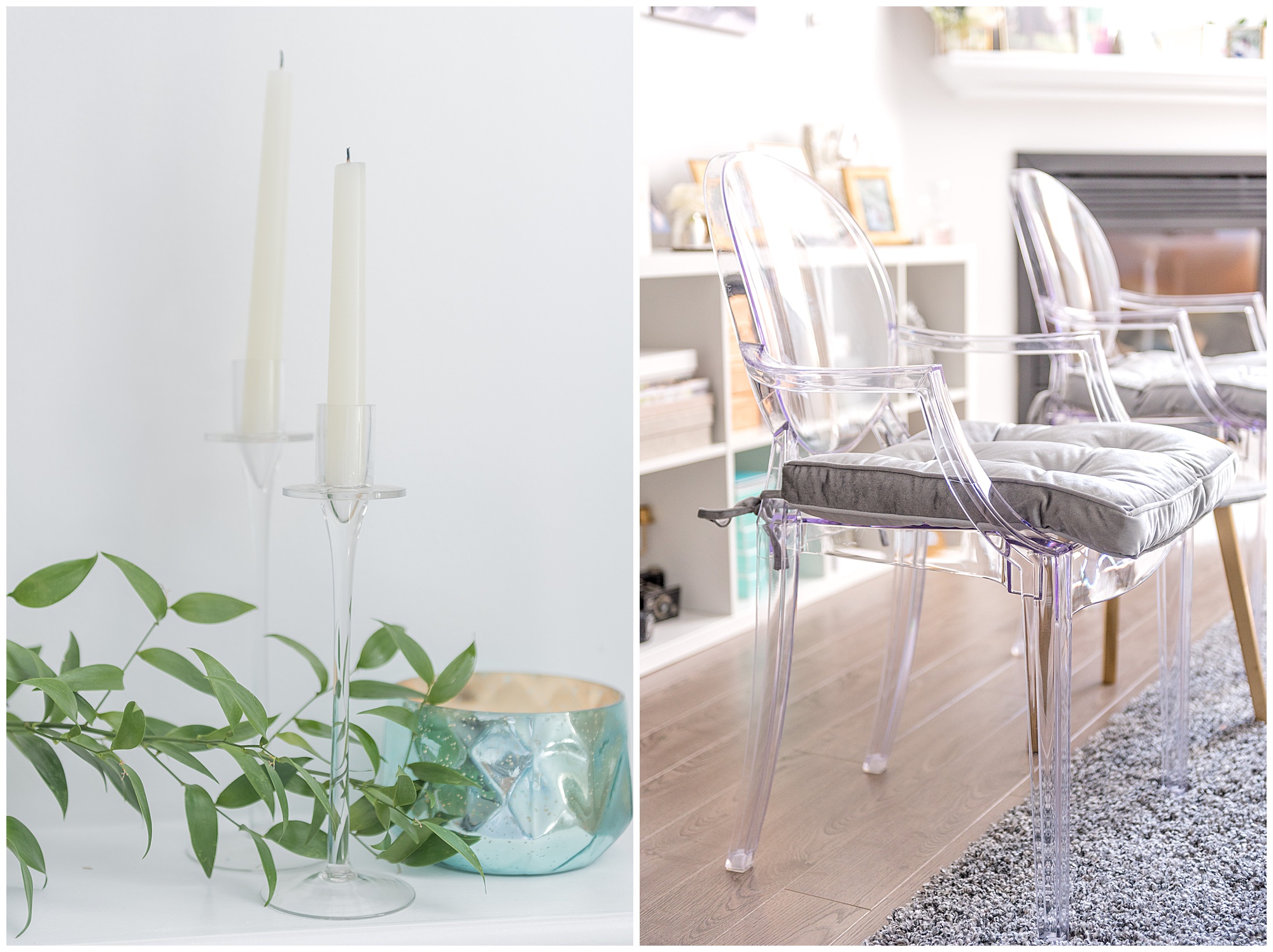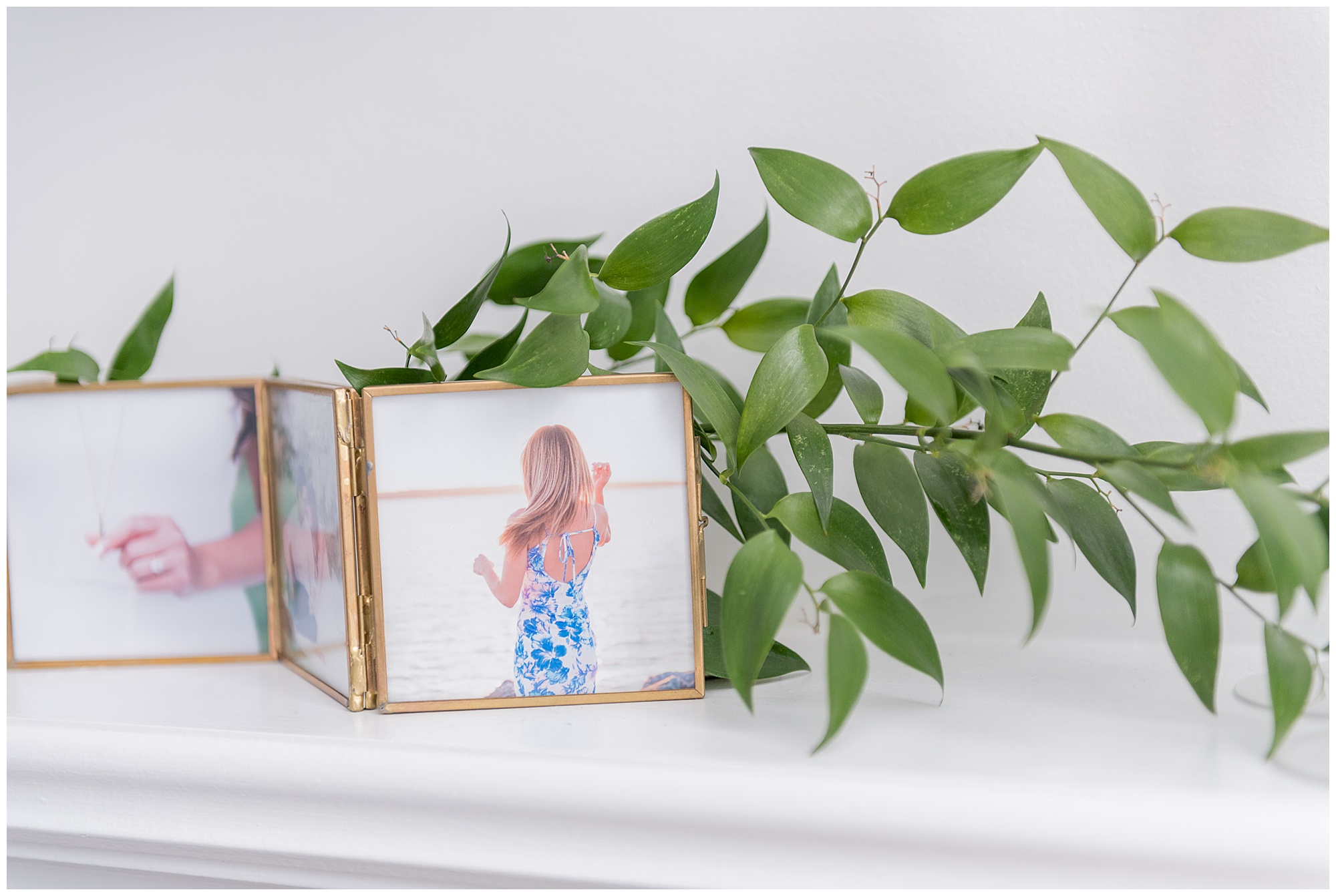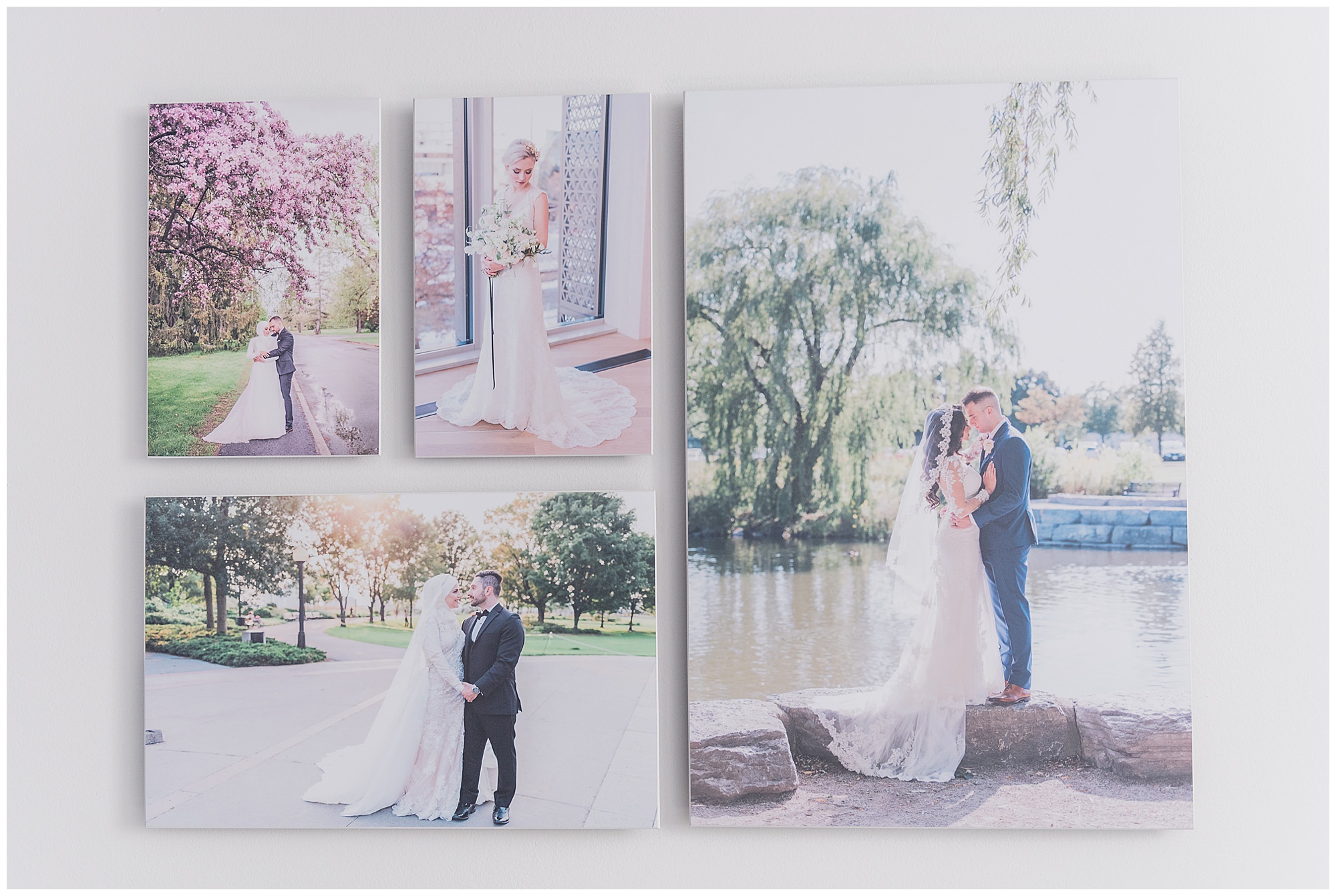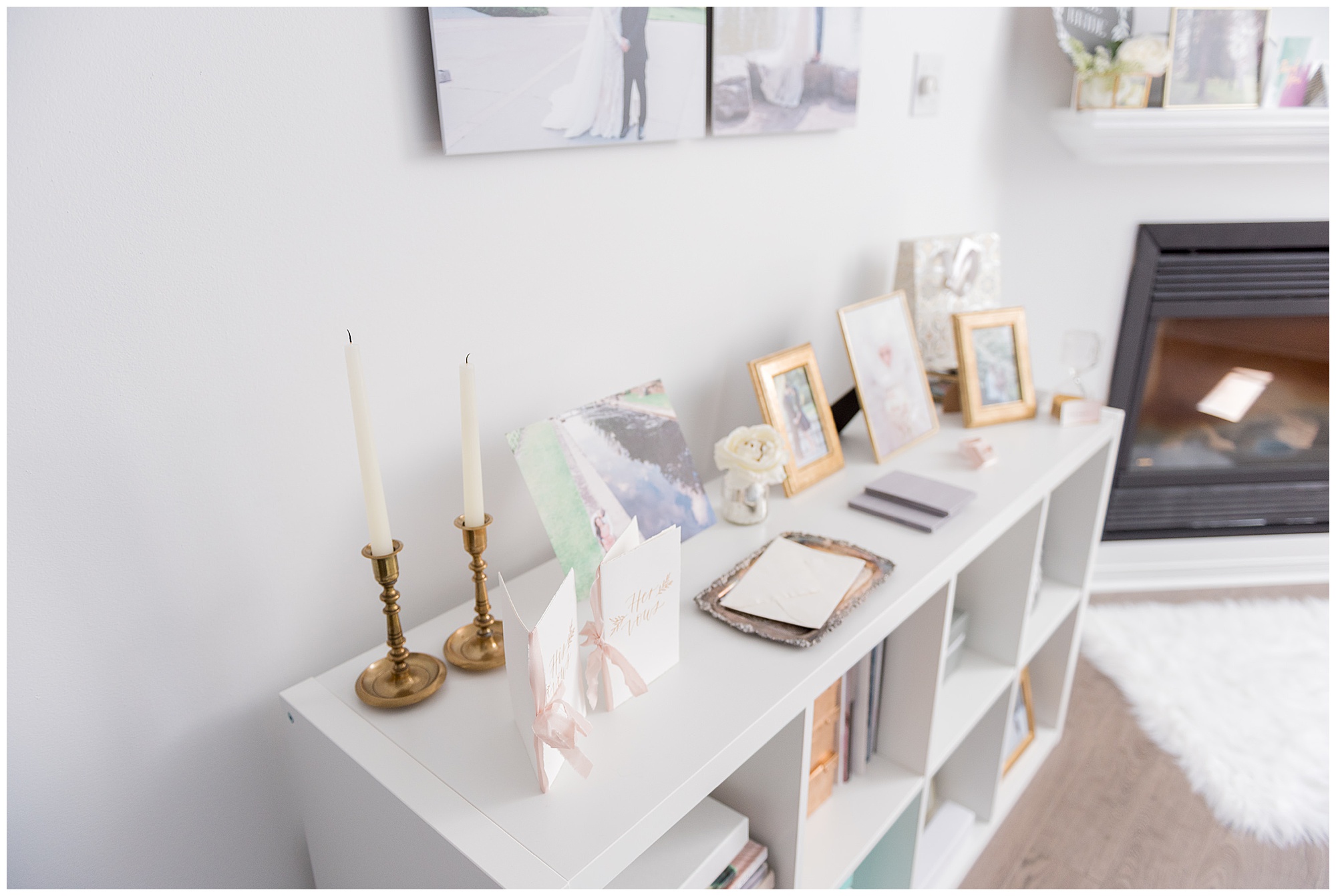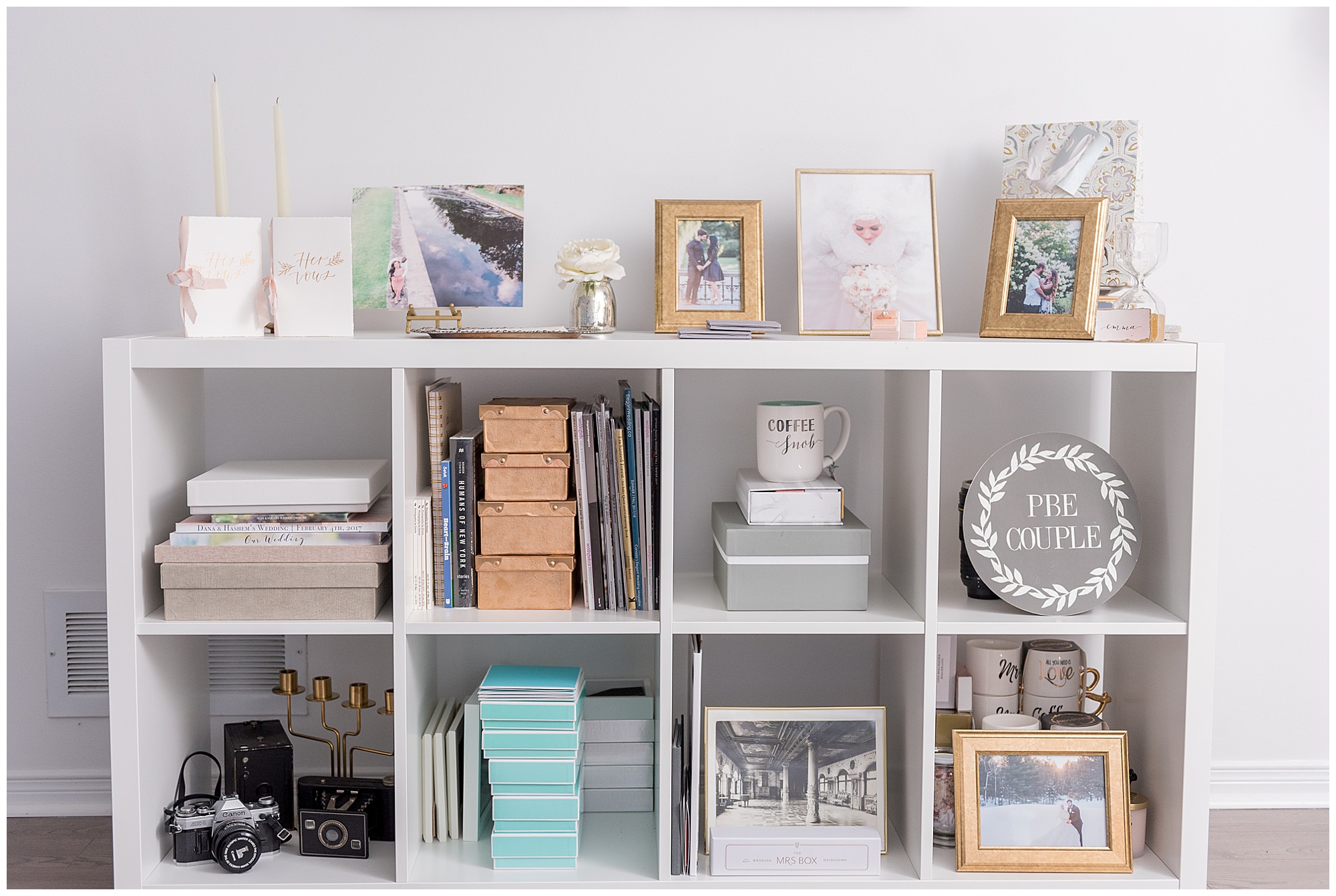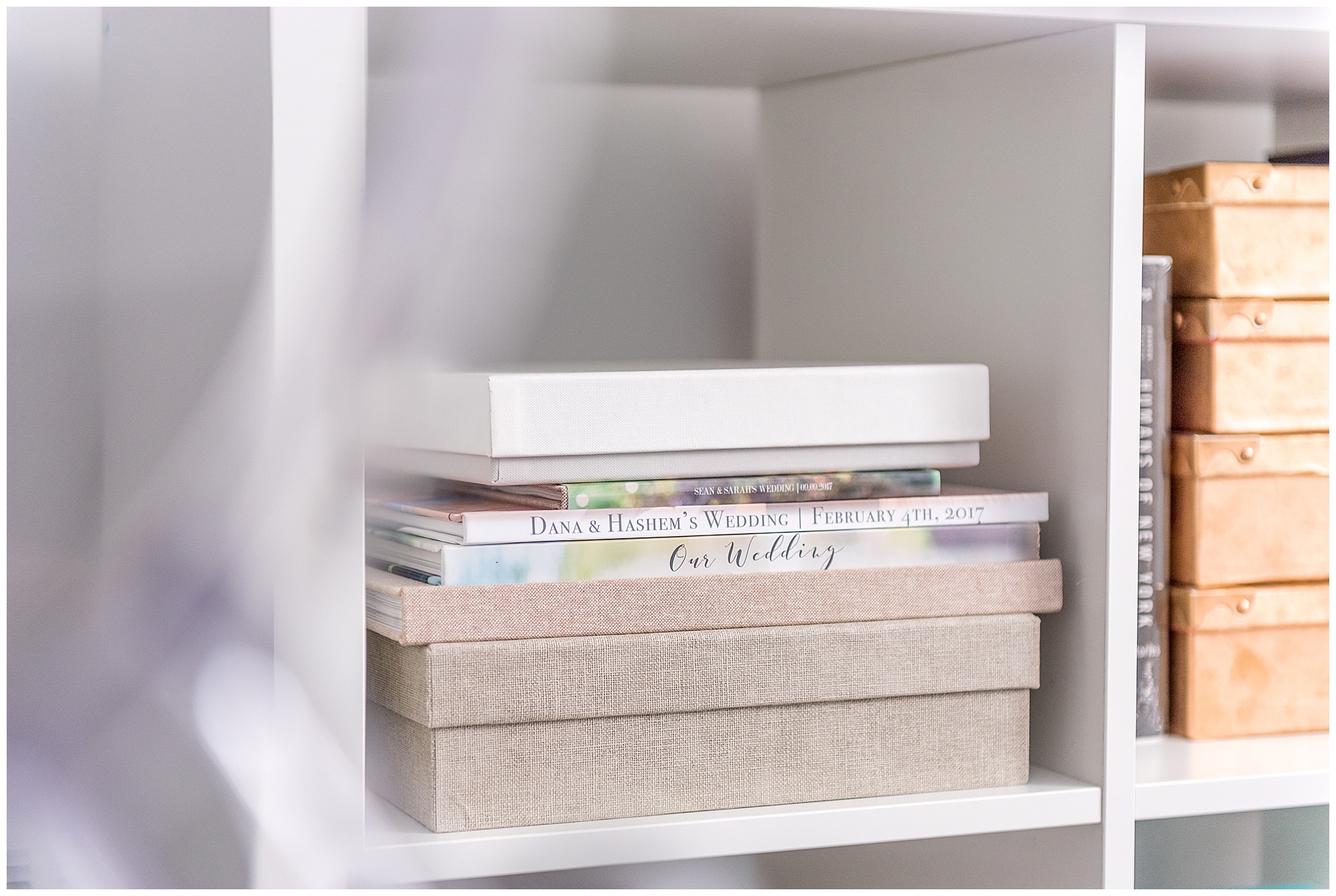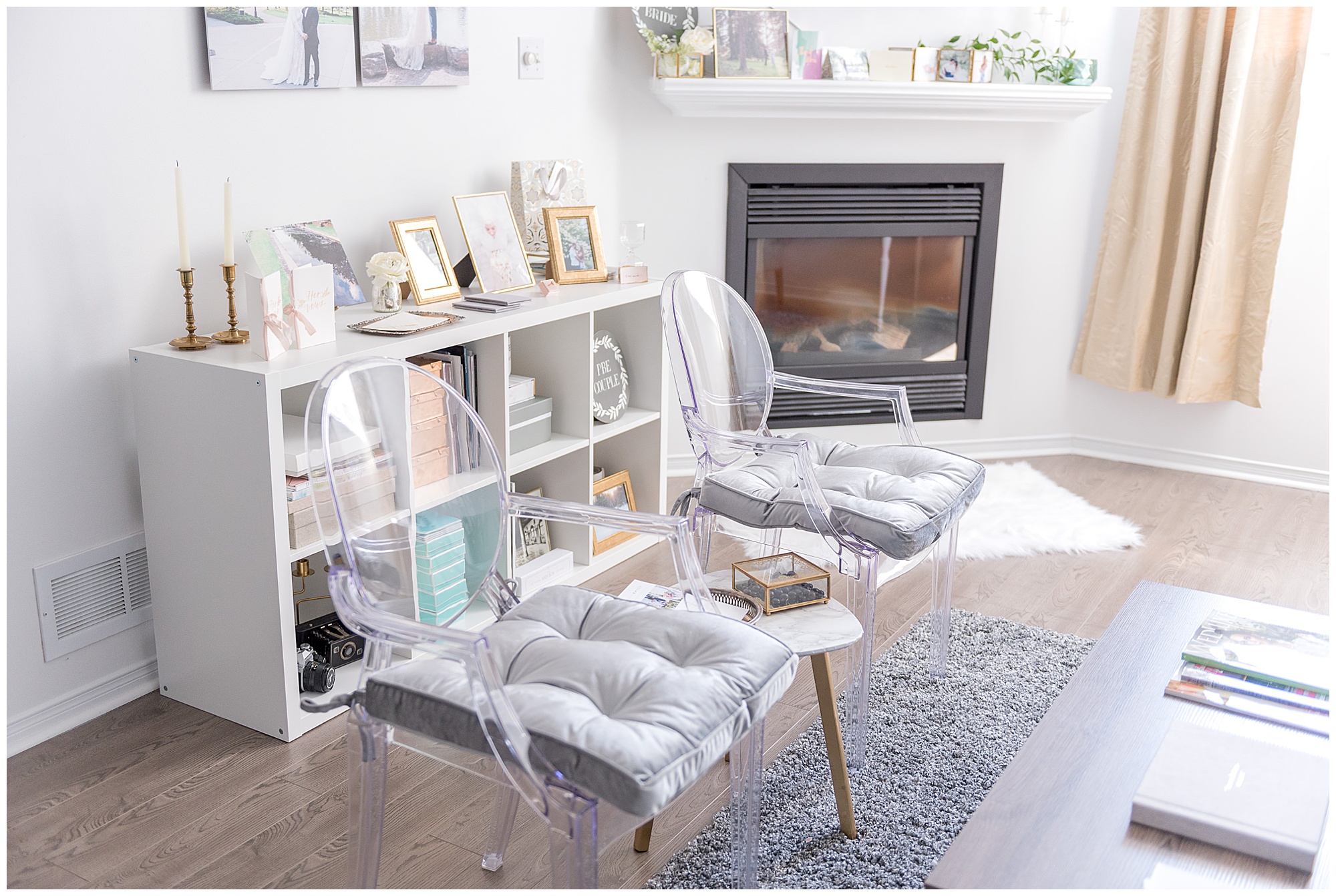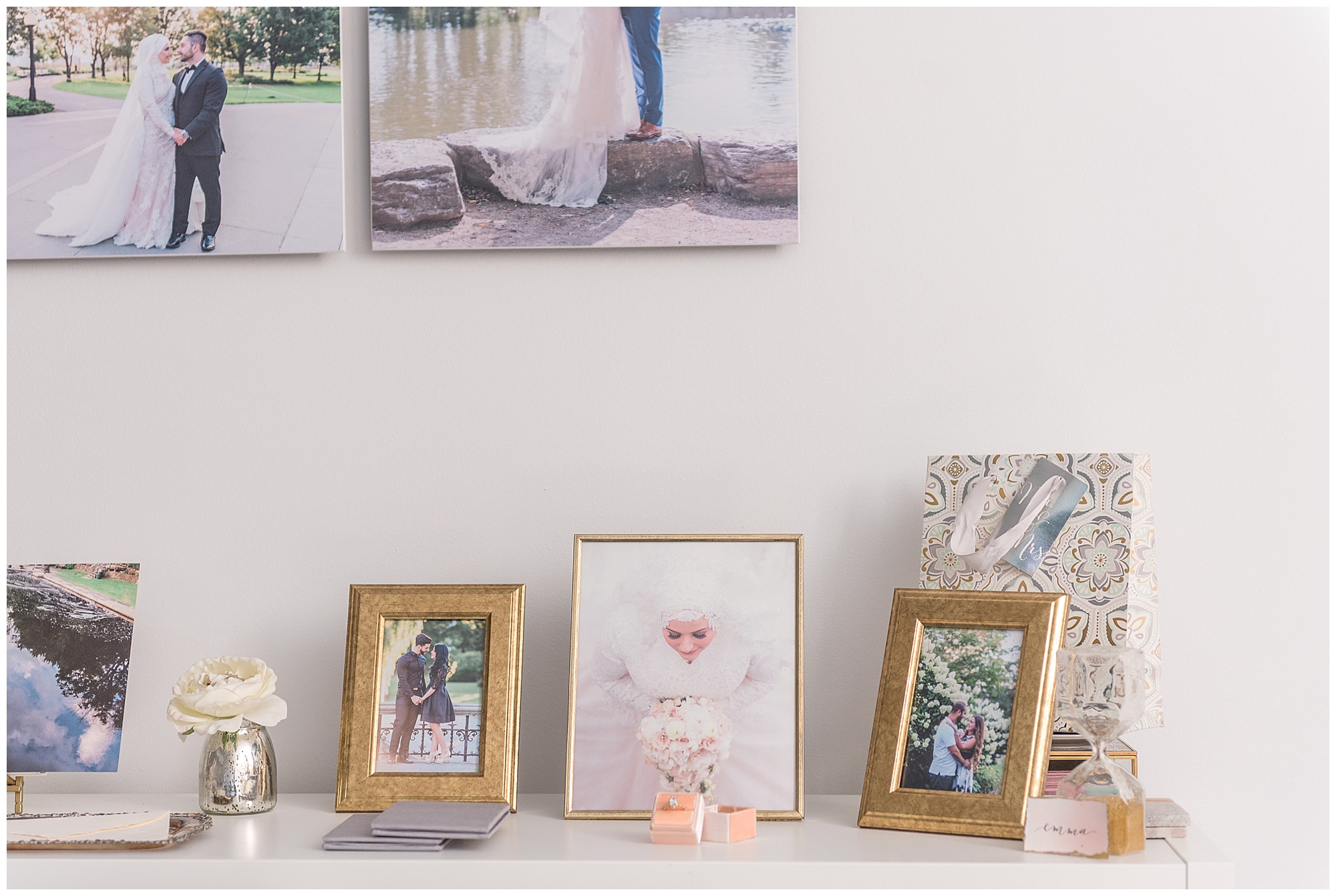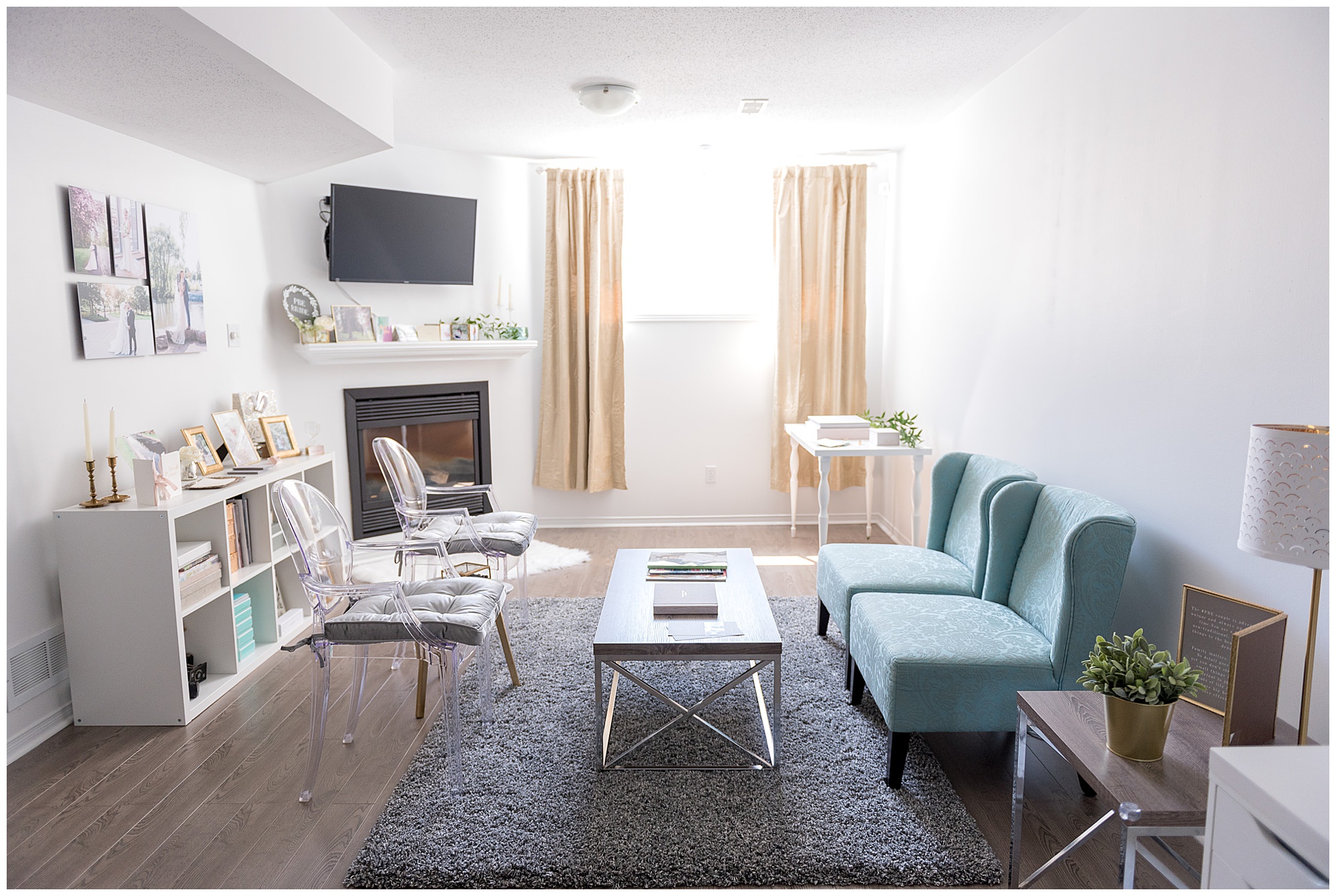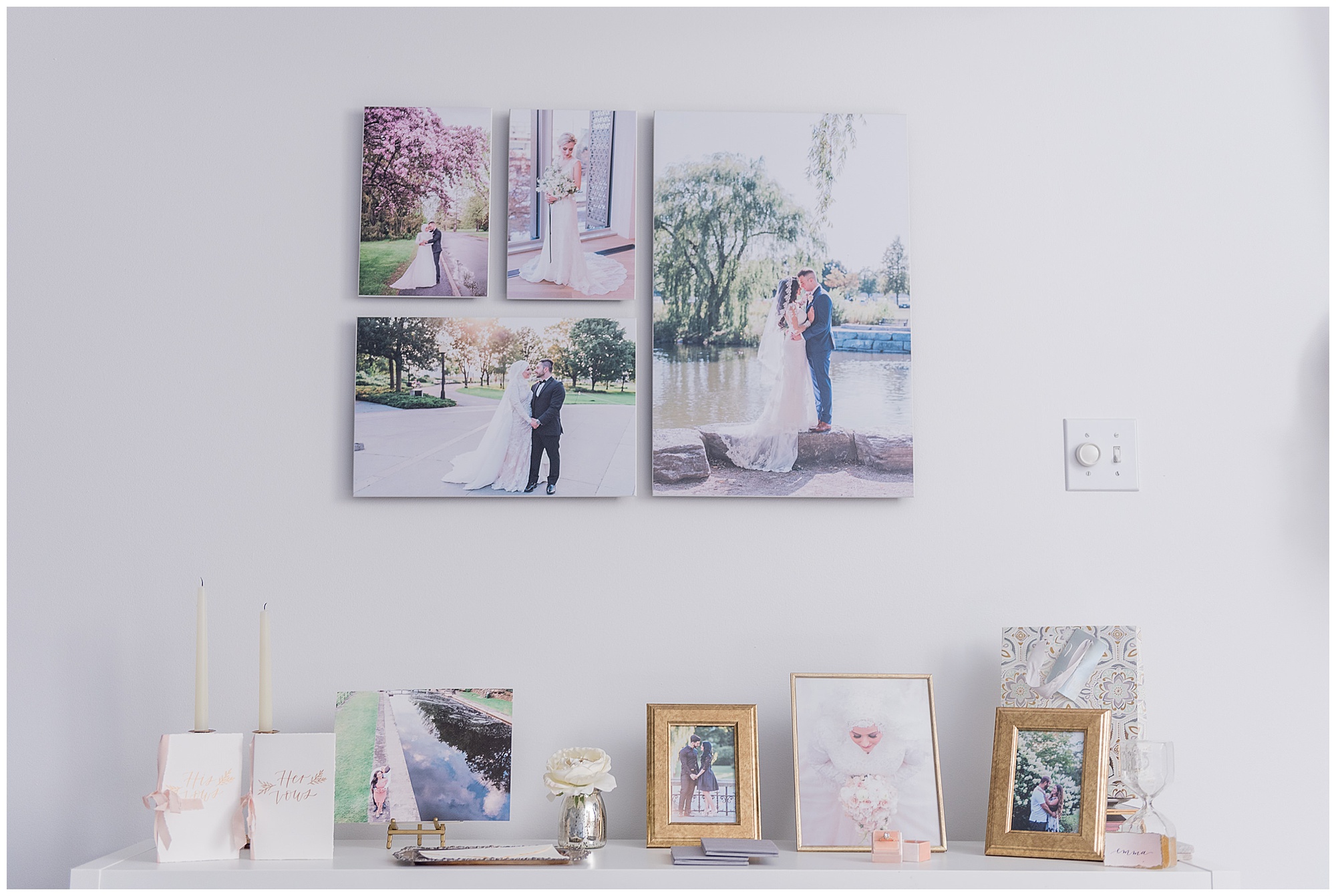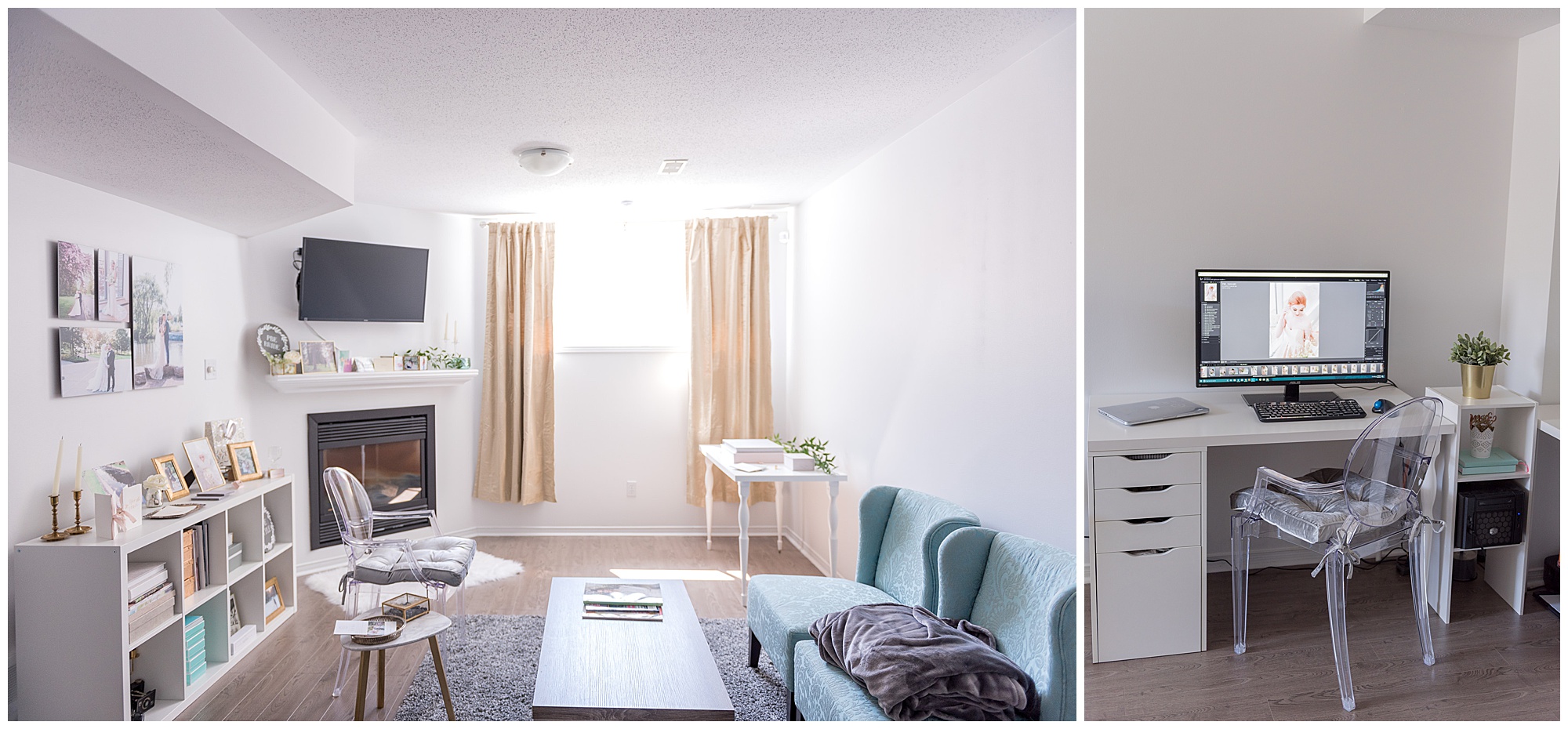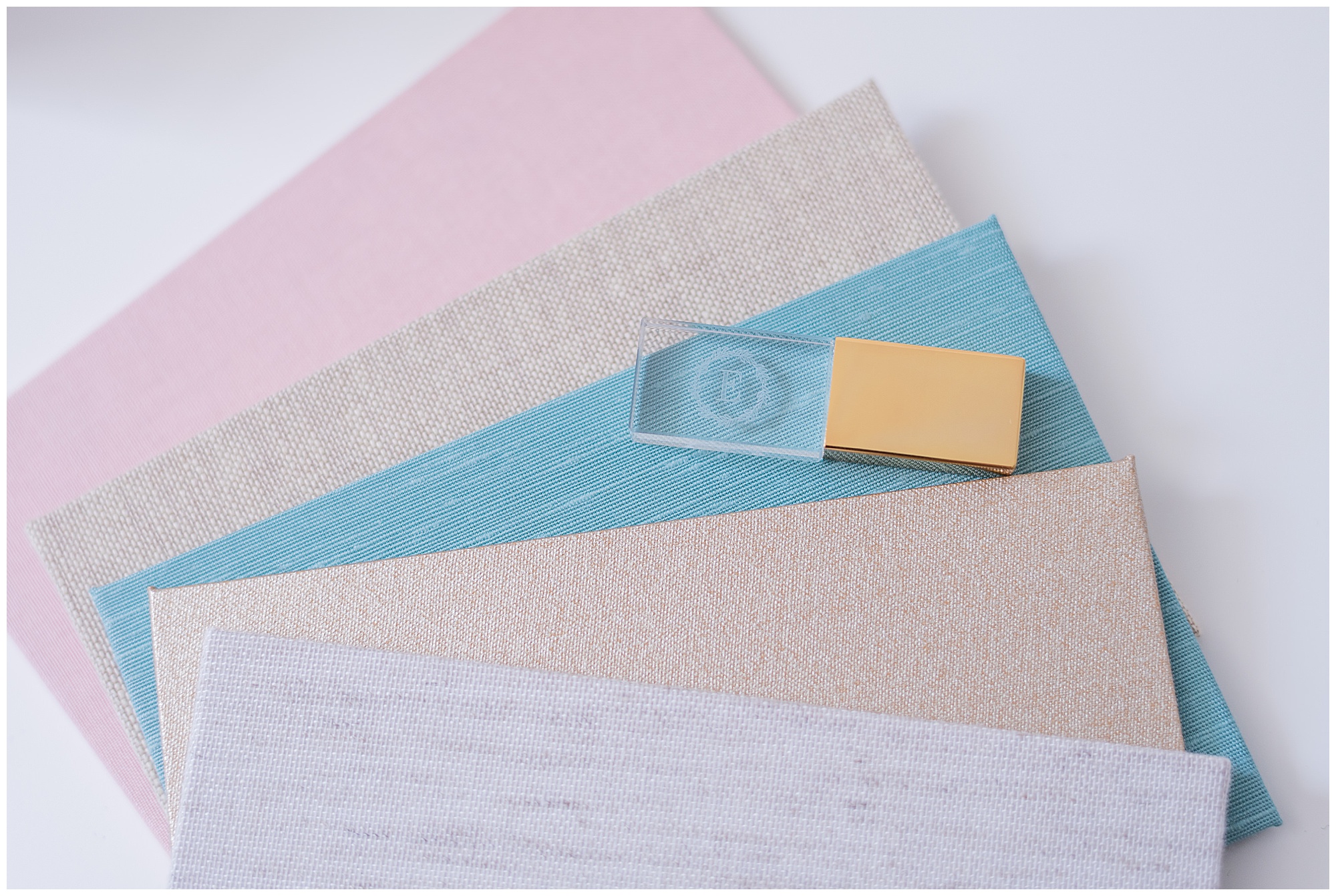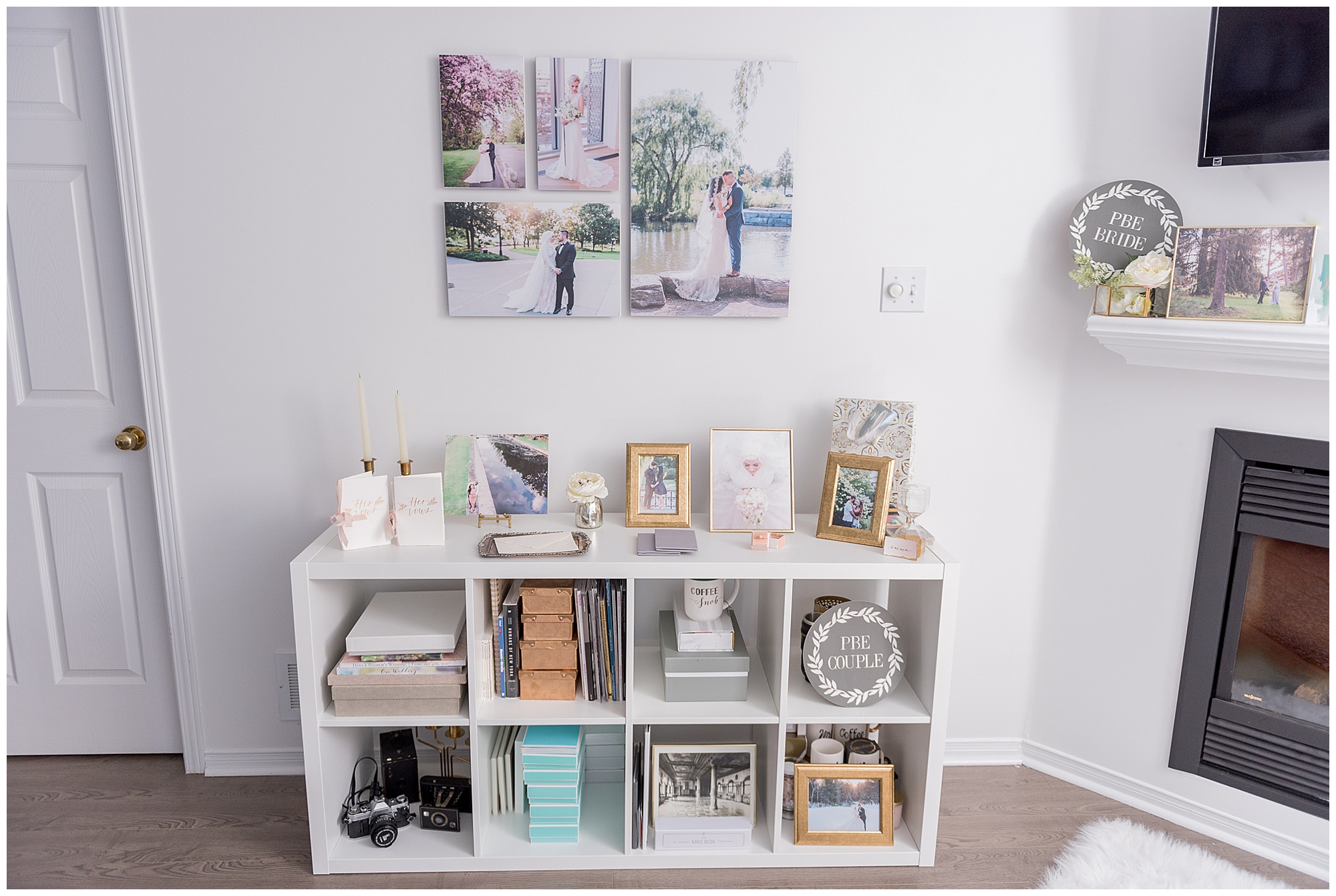 Here is the space once it moved upstairs:

I hope you liked my home photography office and studio!