Jamie Lynn and Jonathan's Ottawa engagement session is a heartwarming tale of love that began in an unexpected place – the Heart and Crown in downtown Ottawa. Despite the challenges of a long-distance relationship and unpredictable weather, their love story has blossomed into a beautiful journey filled with shared dreams, adventures, and now, an impending wedding. Join us as we explore their remarkable love story and their unforgettable engagement session.
On that fateful day of July 1st, 2012, Jamie Lynn and Jonathan crossed paths at the cozy Heart and Crown. Little did they know that this encounter would be the starting point for an extraordinary love story. The initial spark between them quickly evolved into a long-distance relationship, with late-night phone calls, frequent road trips between Toronto and Ottawa, and a deepening connection that defied the miles between them.

As their love continued to grow stronger, Jamie Lynn and Jonathan knew they had to take the next step. Their journey together included moving from Marley Avenue to a renovation project at Black Friars, navigating the challenges of quarantine, embarking on the adventure of opening a bakery, welcoming a new furry family member, and ultimately, building their dream home. These milestones cemented their bond and proved that their love was meant to be.
Over the past ten years, Jamie Lynn and Jonathan's love story has seen them through incredible adventures. They've explored far-off lands, celebrated life's triumphs, and supported each other through moments of both joy and sorrow. Their personal and professional growth has exceeded their wildest dreams, and their unwavering commitment to each other has been the cornerstone of their relationship.
I met Jamie Lynn through our local wedding industry, from seeing her at wedding shows to photographing her delicious treats on wedding days – we connected effortlessly and it was an absolute honour when she asked me to be her wedding photographer.
Jamie Lynn and Jonathan's engagement session beautifully captures the essence of their enduring love story. From a chance encounter at the Heart and Crown to a decade of shared dreams and unforgettable moments, their journey together is a testament to the power of love. As they look forward to their wedding this September and all the adventures that await, their story reminds us that true love knows no boundaries and can weather any storm, even a rainstorm in downtown Ottawa.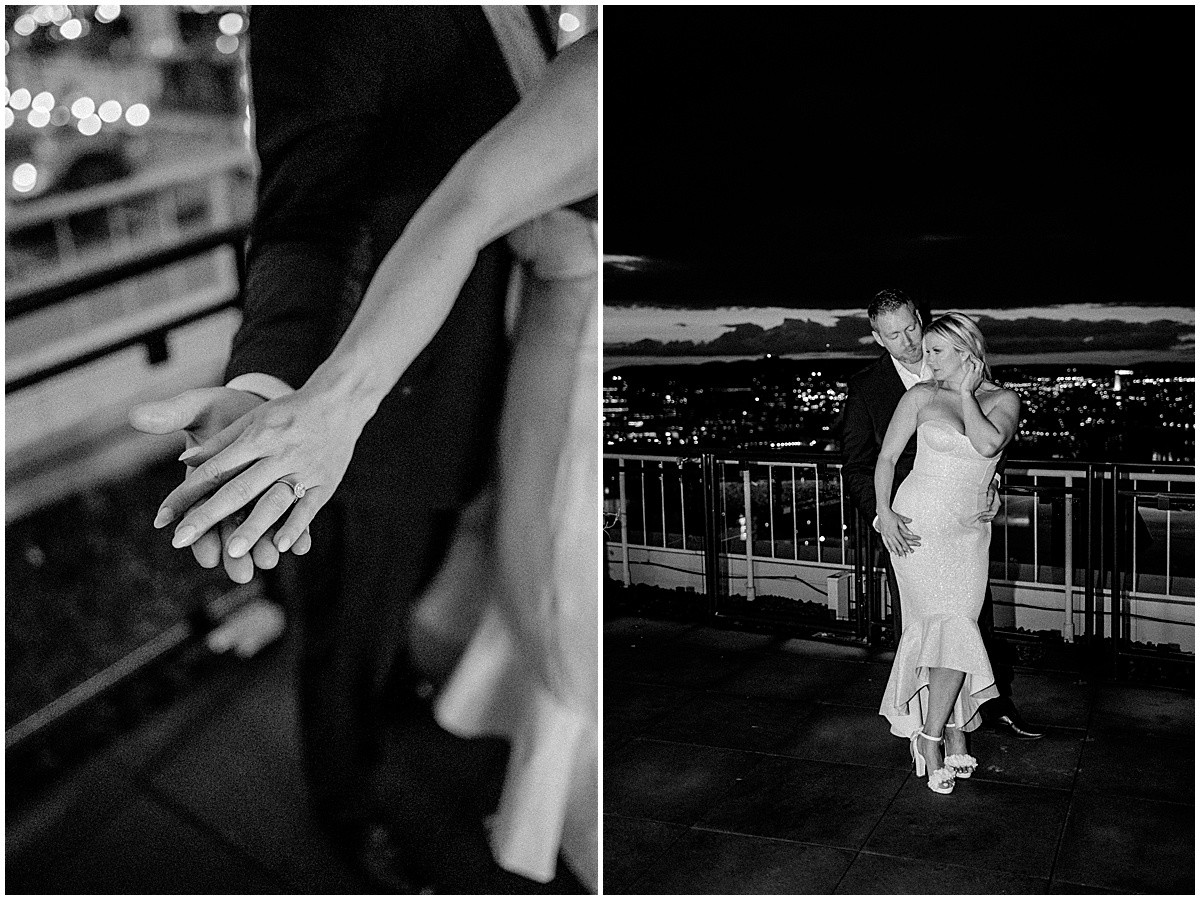 MUAH: Gaby Azahar
Ring: Stor by Margot
On set stylist: Camila Bousquet