You just got engaged and now you're very excited to go dress shopping for the very first time! Like many first times in life, we don't know what to anticipate except for the scenes they let us see in Say Yes To The Dress.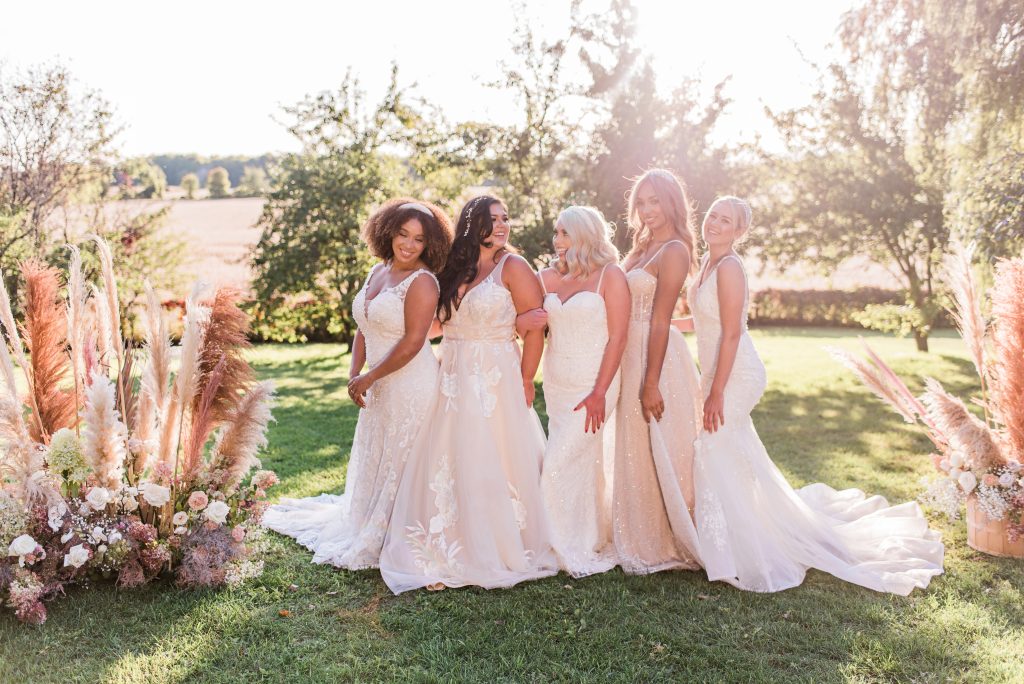 Let's make sure you can make the most out of your wedding gown consultation with these 4 tips on How to prepare for a wedding dress consultation.
Set aside 30 minutes to an hour to browse the internet prior to your consultation.
Unless you've attended over 10 weddings to have a feel for different bridal themes and have seen all shapes of dresses, I would recommend browsing the internet. My strongest suggestion is that you browse wedding dresses in an "incognito mode" on Google Chrome, otherwise you will be bombarded with wedding ads a year after your wedding. Having an overload of ads and information may influence your idea for your dream day.
Now, don't get attached to anything you see on the internet, but notice the necklines you tend to be attracted to, look for body shapes similar to yours and check out what they are modeling, and make a list of up to 3 elements you are keen on. If you fancy lace, like the way a skirt falls and moves, and want to try some type of sleeve, take screenshots of those pictures and bring them to your appointment. Your consultant can help you best with some guidelines.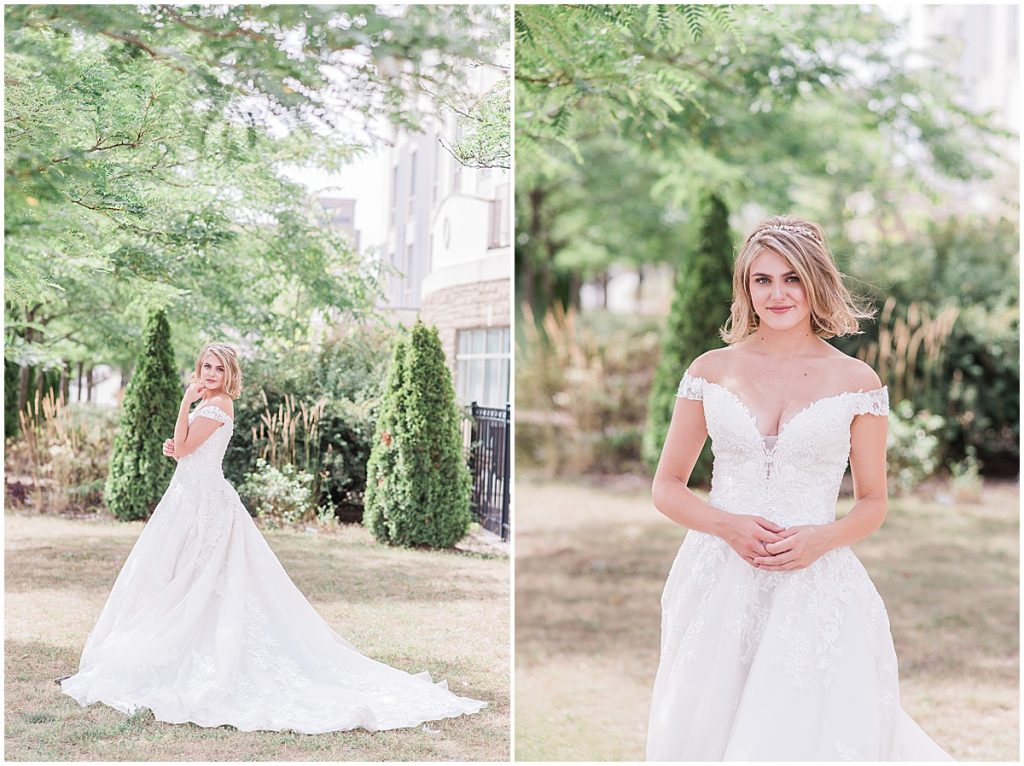 Set a budget you are comfortable with
We want you to be financially confident in what you are willing to spend on your wedding dress. You are the one making the dress beautiful, not the other way around.
Some brides want their wedding gown to be the centerpiece of the event and are willing to spend more on it, whereas other brides are more comfortable with focusing their energy elsewhere.
Bridal consultants should be able to work with any realistic budget. Over my time as a consultant, I have seen brides be equally happy whether they are spending $800 or $5000 on their dress. Note that it is also important to factor in the cost of alterations.
What matters most on your wedding day is that you are comfortable with your finances and focus on being happy and in love.
Invite who you trust most
Now it's time to let others in on your bridal consultation! Invite between 2 and up to 6 of your closest entourage. That usually includes parents, family members, and/or the bridal party.
Do tell them prior to the appointment that you carefully picked them as you trust their opinion most, and that you also trust that they will only share feedback when requested. If you have an opinionated cousin who simply has a different point of view than yours, it would be best to fill her in after you have selected your dress.
Many times, brides prefer to come alone or with only one person they trust most. That's completely fine and saves the surprise!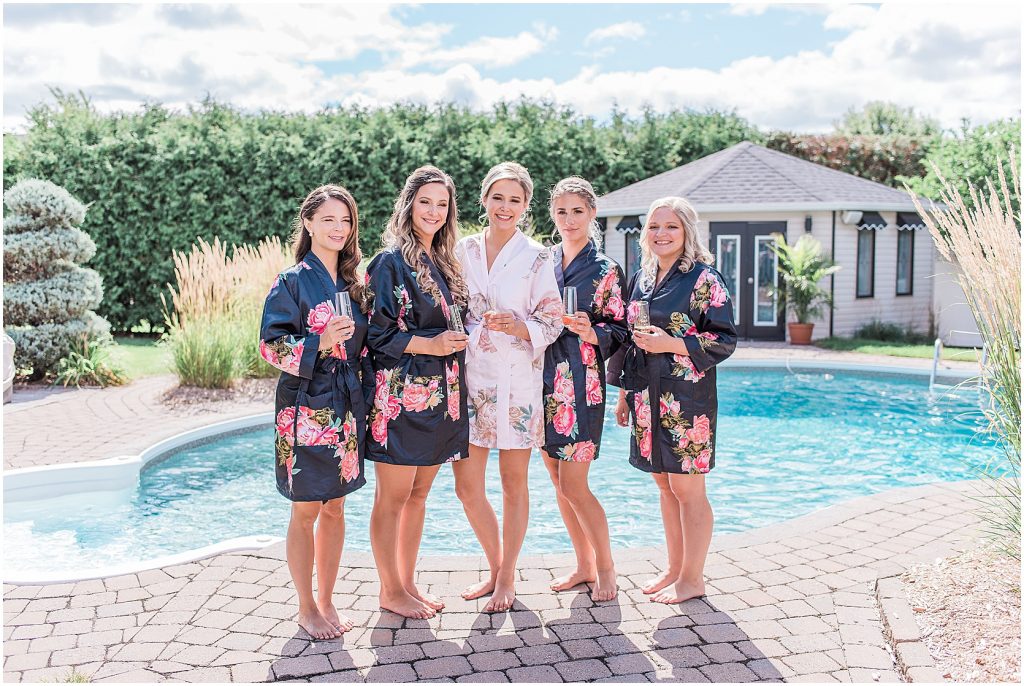 Come in with an open mind
Bridal consultants receive detailed training in what shapes work best with which body types, what fabrics align with which wedding themes, what hues look best on which skin tones, and we will find a dress that complements your personal style.
We will certainly let you try on styles that you are attracted to, but there will be times where you will have to get out of your comfort zone a little. You might be pleasantly surprised!
You, dear bride, are our ultimate business card. We will make sure that you are glowing on your wedding day and are confident referring us to your loved ones.
We are looking forward to helping you say "YES!" to the dress!
The FAQ of the day
When should you start dress shopping?
As soon as you said "Yes" to getting married! Just kidding, kind of… 😏
Of course, this answer will depend. The wisest recommendation is to set aside around 8 months for custom orders, which is the most common procedure. That will give enough time for the dress to be inventoried and get shipped, plus make the required alterations.
If you and your partner decide that you want to get married in the next 6 months, you have to ask if the store offers off-the-rack buying. They'll usually have a selection of dresses in your size to choose from and that you can walk out with. Another service to ask for is if they can provide expedited delivery, which simply means they have models of the dress that can be shipped and delivered for shorter deadlines.
About the Author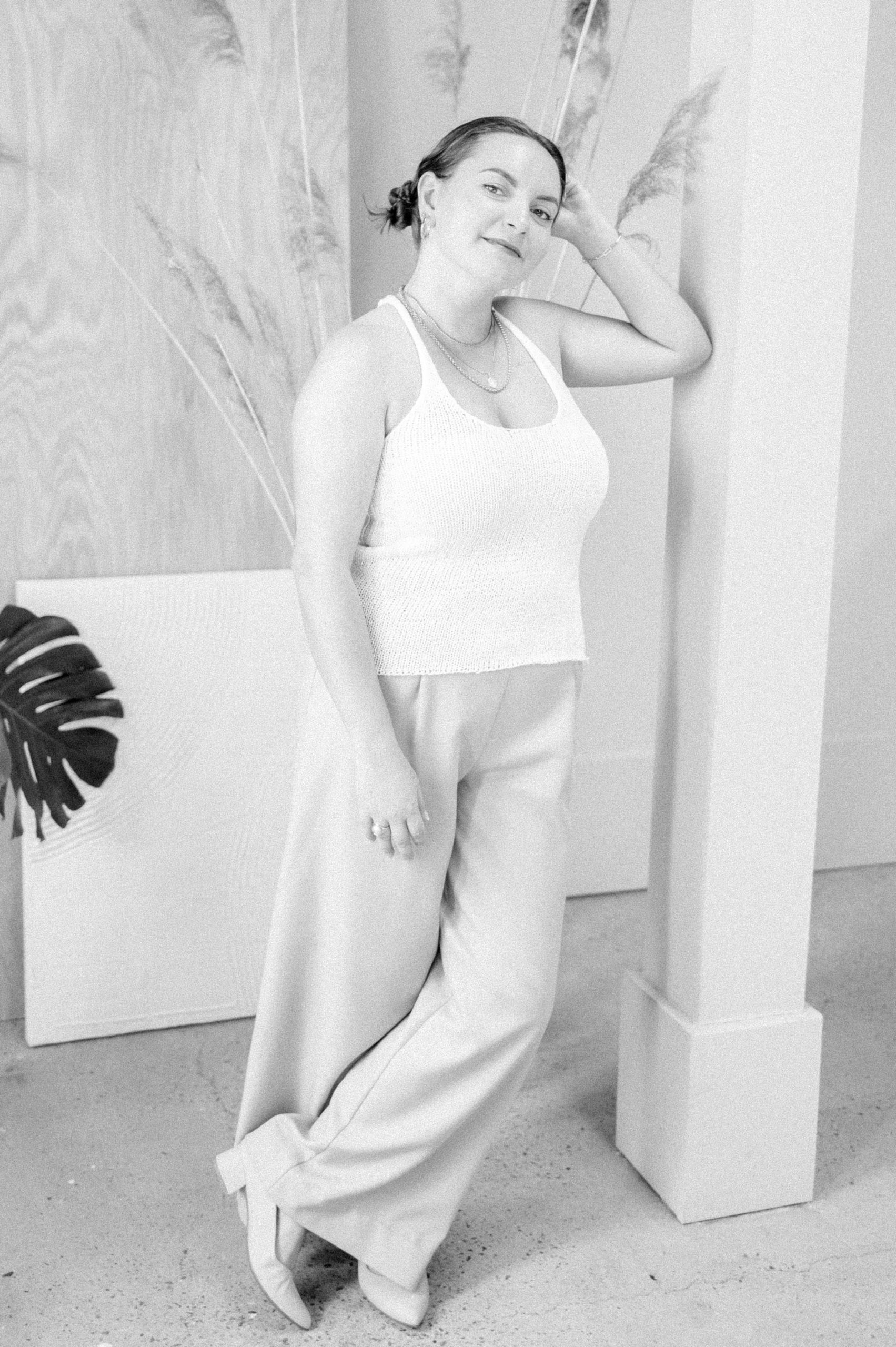 Camila is a fashion consultant and stylist in Ottawa, Canada. She has worked in the fashion industry for nearly a decade with companies such as La Maison Bridal and Evening, Nordstrom, and Dynamite where she has honed in on special occasions and professional wear. She is available to PBE clients for 1:1 Styling for photo sessions.
Her daily mission is to make you look good and feel even better.
⚡️ You can find her sharing fashion tips on Instagram. ⚡️