As you can see from the title, I am going to share 5 reasons why I left Mailchimp and signed up for Flodesk. Any business owner in this digital age can understand the power of e-mail marketing, and just because the word marketing is in there – that doesn't mean it's sales, sales, sales being stuffed into client inboxes.

E-mail marketing is about SO much more than sales. When you're providing value to your subscribers, sharing your story and keeping them updated, you are also staying top of mind. It's a pretty BIG thing for someone to give you their e-mail address, because, in this day and age, it's almost like giving out their home address. It's a direct way to contact them, and they are letting you into their inbox. I don't take that for granted, and neither should you.
But I have nothing to say…
If you're over here wondering if you should start a list, the answer is always yes. If you're thinking, well…what would I even say? the answer is still YES. I had a list started for years before I started doing anything with it, mostly because I was in the 'I don't know what to say camp' but then the other part of it was how frickin' frustrating Mailchimp was. I consider myself someone with an aptitude for learning new software/applications, it's a skillset you need as an entrepreneur.
Imagine how frustrating something has to be for me to spend a few hours each time to re-learn (with their help articles being not so helpful), seriously? But more on that in a bit.

Yes, I did look into other systems but the reality was, I wasn't sold on my ability to grow my audience. That was on me, so I didn't see the value in paying for a subscription and Mailchimp has a free version. I haven't come across another e-mail marketing system that gives you a free version, so at the very least I will say that MC was good for having somewhere to collect the e-mails and send the odd update. Though this can easily be done with a combination of Google or Form apps, or a CRM if you have one, so it's still not necessary to use MC just for this.

Enough prelude, on to my reasons for switching to Flodesk with zero regrets!
1. Creative Freedom
For the first time ever in email marketing, you can use custom fonts and image collages. Yes please! I like my marketing on-brand. You spend hours curating your social feeds, and now you can easily integrate that content into newsletters, too. It let's you link your instagram feed and it's automatically included in every template, and create a horizontal gallery or a pin-board style collage in seconds. You can't get that in MC, nope. Do you have any idea what this means? Unlimited creativity and beauty – I sometimes can't stop working in the dashboard, it's SO easy and makes you question if you're not secretly a designer.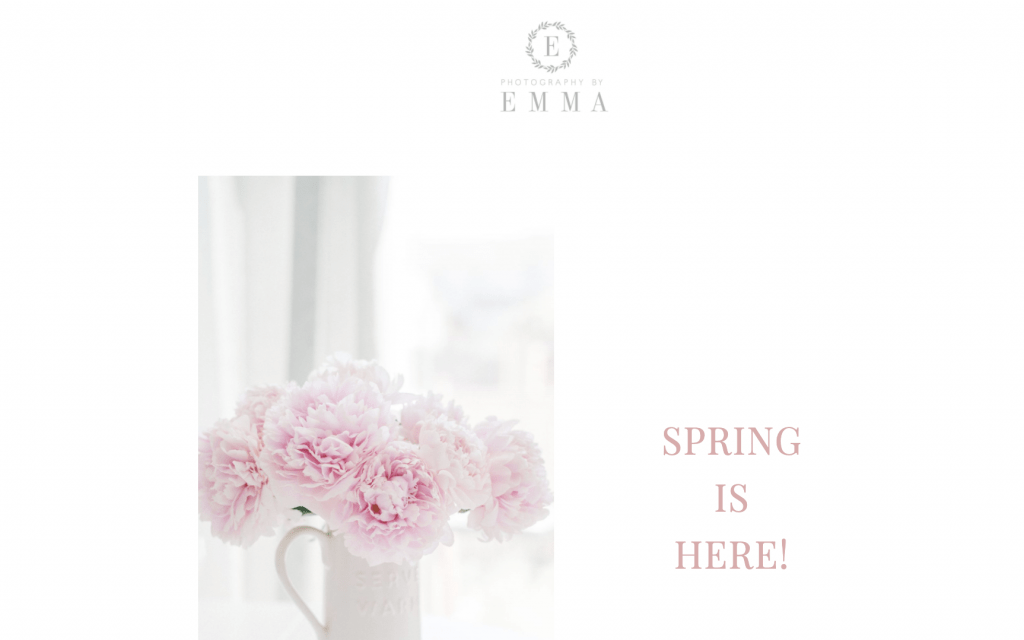 2. Click and Drag Email Builder
Speaking of easy, want to look like you have an entire marketing team crafting and coding your every email? Their click and drag email builder makes it easier than ever to create beautifully branded emails (no coding required). I remember when I first started my business I had to learn some coding out of necessity to make things look how I wanted. I wished for more fluid design dashboards that would make it simple and fuss-free to get the look without hours and hours of research & tweaks. I can now design an e-mail in Flodesk in probably 10 minutes from start to finish (assuming I have my copy written of course).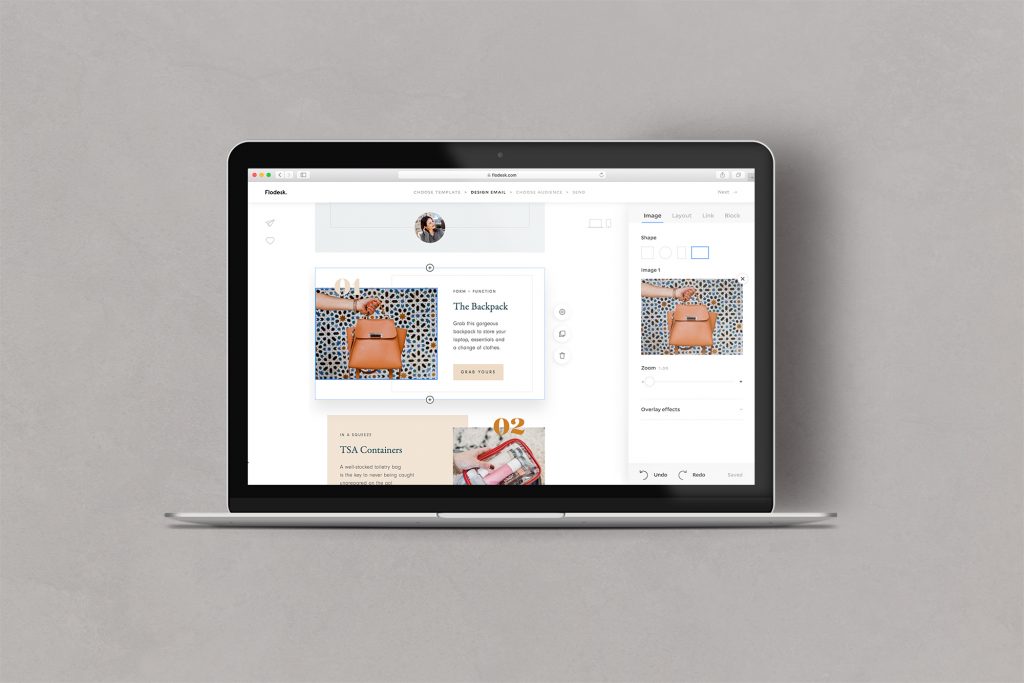 3. Templates designed to convert
So here comes the sales part, but guess what, it doesn't at all feel like anything is being sold. The point of the list is to engage, serve and ultimately build your relationship so that when it's time to share an offer, you're already 90% there. To get you started, Flodesk has a library of gorgeous templates to help you welcome, nurture, and convert subscribers into customers. Built in partnership with other successful entrepreneurs, each template is designed to help you up your email game. Oh, and customizing them is simple.
A few clicks and the templates transform to match your brand's unique look and feel. You can favourite the templates you've just designed and never have to start from scratch again. Mailchimp's templates were limited, clunky and would take me hours to edit. It really doesn't need to be that hard. As someone who is ALL about efficiency, I am telling you, save your time (& by extension, your money) and come to where e-mail marketing goes to thrive.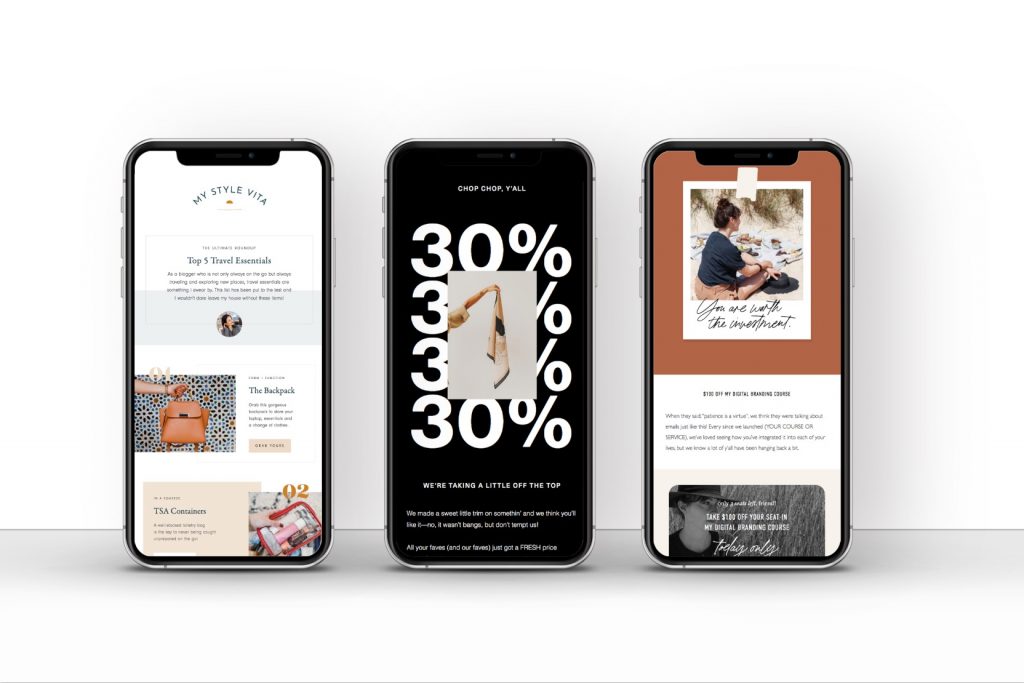 4. No More tag confusion
You can forget about all the stress that comes from tagging. No more duplicate tags or thinking about it too late—Flodesk does all of the tagging for you! You can see which of your subscribers are most engaged, what they signed up for, what they clicked on, there's tons of data automatically captured for you. And you have full segmentation capabilities. This means when someone opts in, you can track exactly where they came from and curate your newsletter content for them. You can also easily see where a subscriber is within a workflow.
Oh and the workflows? they're quick and simple to build and if you're a visual person then you're in for a treat. Even the back end of Flodesk is a beautiful thing to look at.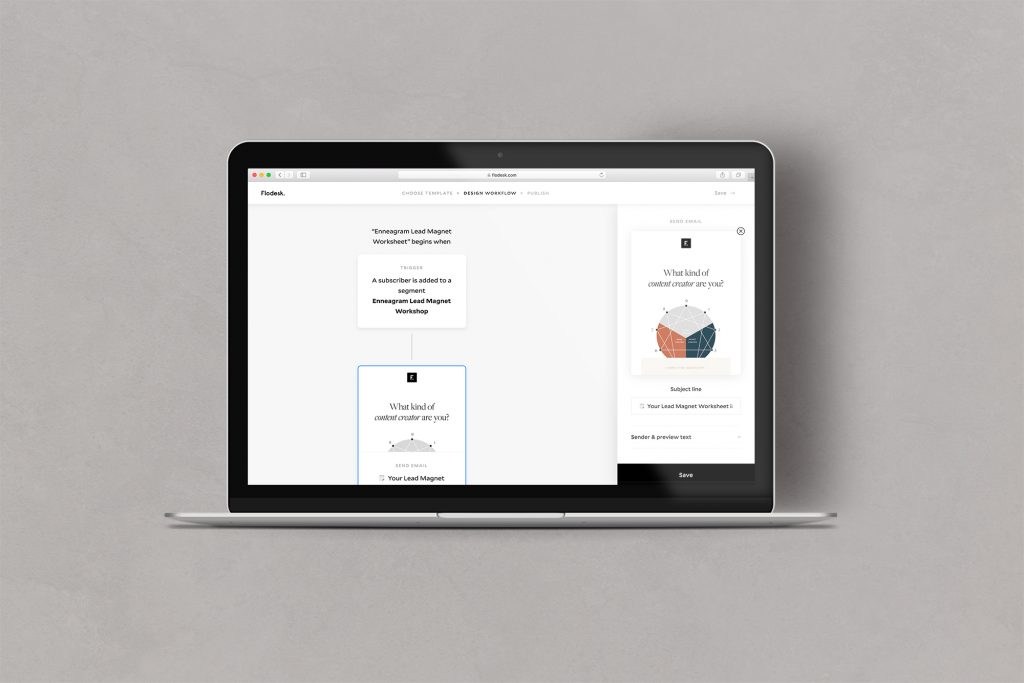 5. One monthly price, unlimited subscribers
The thing that sold me the MOST on switching over, was their all encompassing flat rate. Unlike competitors, including MC, Flodesk doesn't penalize you for growing your list. Whether you're looking to start a small newsletter or build an email marketing empire, you pay the same monthly price. I made a comparison chart including MC and other leading e-mail marketing platforms and nothing compared to this price. The best part is, because they're still a new company (& slaying the game), they have introductory pricing – 50% off your subscription for life.
It's one price, forever, no matter how many subscribers, workflows, segments, landing pages etc. Every other platform makes you pay to do more, and I would argue, they are no where near as easy to navigate, set up and use. The template library alone is something that I would have only dreamt about a few short months ago. The value is unmatched.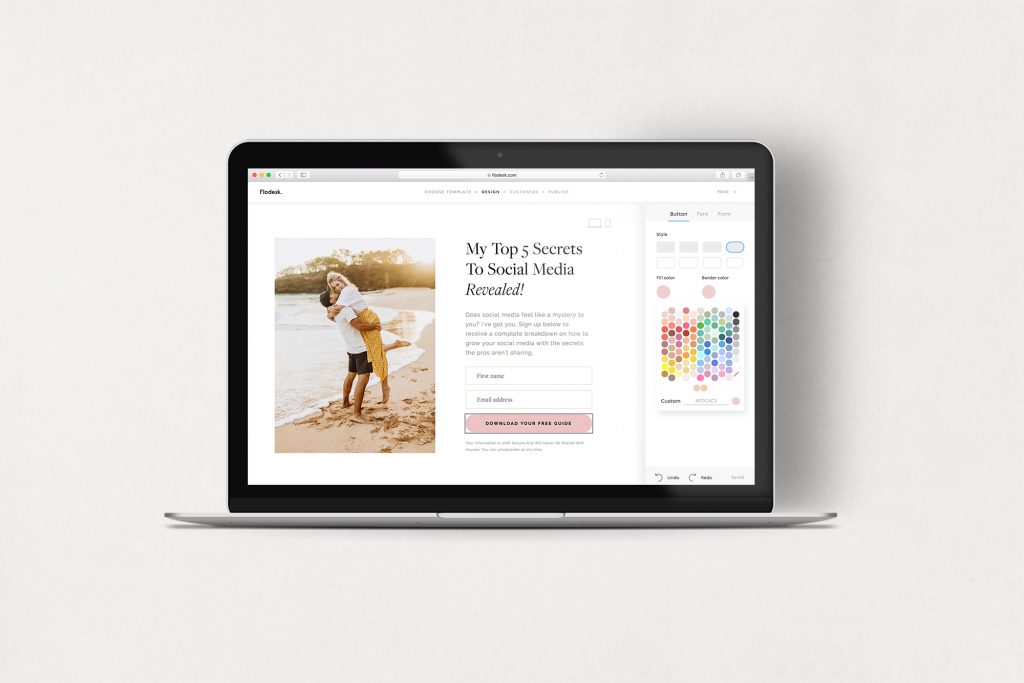 I would be remiss if I didn't give an honourable mention to their opt in forms, because I saw an increase in opt-ins to my list literally the same DAY that I embedded my pop-up form and removed the mailchimp one that had been on my website for 3 years. I have gotten more opt ins in the last week than previously, and that's all thanks to the unassuming and classy way that Flodesk integrates into my website, it looks like it belongs there and just flows into the design. No more clunky forms that simply don't do the job. I have three different opt-ins on my site, the footer ribbon, a pop up and a separate one for my course waitlist.

Are you still reading this or did you click over to discover the magic of Flodesk for yourself? They have a 30 day free trial, after which you can sign up. I was in the facebook group the other day and the developers had opened up a discussion asking which features we would like built, so they are also very much interested in making sure that us users, are happy.

At the end of the day, you want to be spending your precious little time doing the things that build your brand – in a way that actually moves the needle for you. I am not saying MC is completely impossible to navigate. It's definitely more time consuming, complicated, less aesthetically pleasing, offers way less customizing without code and most of all, can get very pricey as your list grows.
If you also want to get a peek at what it's like to be in a workflow, you can sign up for my list and see what all the raving is about ✌🏼 see you there!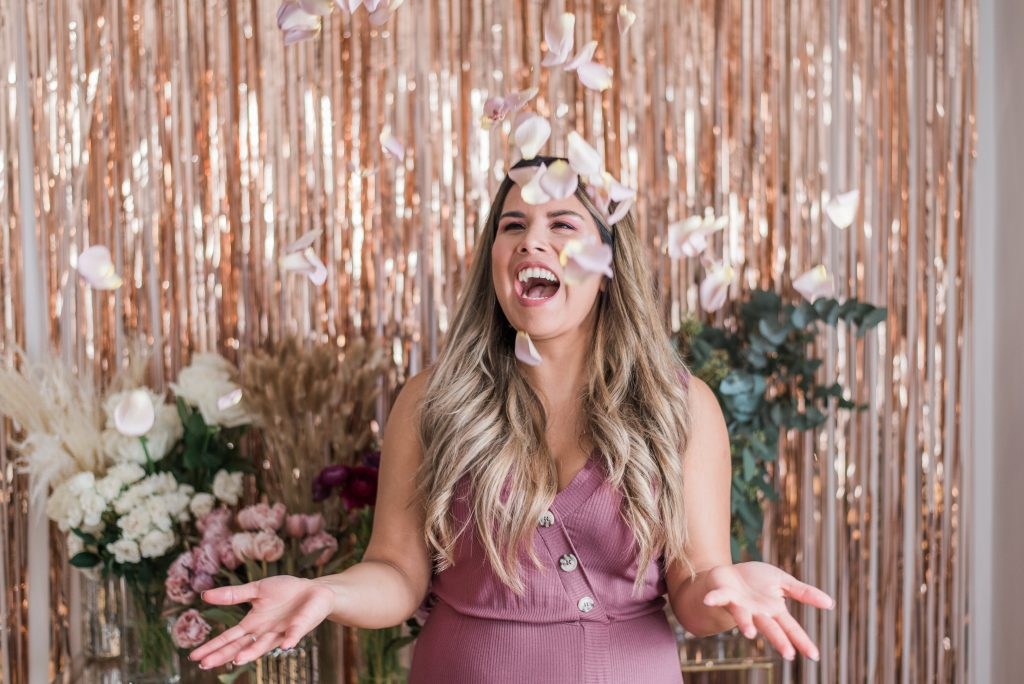 Drop me a comment, what's your favourite company that you get e-mails from? Besides mine, of course 😎
PIN THIS POST: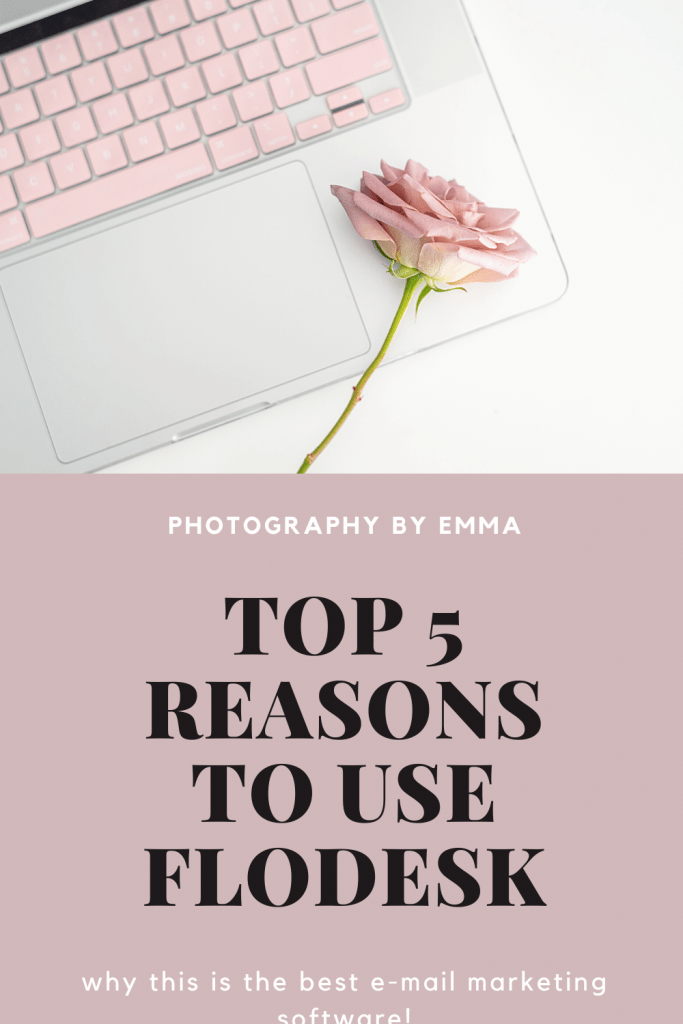 Disclosure: Some of the links in this post are affiliate links and if you go through them to make a purchase I will earn a commission. Keep in mind that I only share about companies that I truly believe in.