I am so excited to share this styled wedding at the NAC O'Born Room
Written by Cait O'Malley
see full feature from Elegant Wedding Magazine & video at the end of this post

The inspiration for this shoot was all about creating a stunning glam wedding, while strategically designing bespoke details to engage the guests' senses at every interaction point, making it the ultimate New Year's celebration experience.
Confetti filled invitations and RSVP cards with a, "who are you kissing at midnight" plus one option let guests know that the New Year's aspect wasn't being overlooked. From personalized champagne place markers and champagne flute favours, to pinch pots filled with confetti for tossing at midnight and the black and gold brushstrokes tiered cake, invited guests to really engage in the celebration.
The Venue:
The NAC O'Born Room, where the shoot took place, is brand new to the event scene in Ottawa, Ontario. To highlight the sheer stature of the space, we created a floating aisle archway with all-white helium balloons and cascading ribbon curls. The O'Born Room boasts floor to ceiling windows, and unparalleled views of the city's most sought after landmarks, so the demi-rectangle balloon fixture created the perfect altar frame for the couple, while accentuating the view with strategic lines paralleling the bridge and castle in the background.
The Palette:
The perfect New Year's wedding starts with a glam colour palette in black, white and gold, with all kinds of sparkle. This inspiration shoot was all about taking that traditional glam to the next level by pairing classic details with modern elements for an ultra-luxe, over-the-top elegance.
The Table:
Mixed gold and black steel flatware, paired with dinnerware in polka-dot, flecked gold, and high-gloss black, set atop gold-thread linens created the perfect ultra-glam place-setting. Meanwhile a lush organic garland runner, floating white flowers, and tall tapered candles helped to blend the details so that the eye could flow seamlessly over the whole tablescape, without becoming overwhelmed at any one point.
The Outfits:
To ensure that the bride and groom stood out against the bold details of the design, we opted to keep them in sleek, stark features. The groom in classic black, with delicate white accents, and the bride in a seemingly simple, yet stunningly intricate, modern dress, boasting a sheath silhouette and sequence embroidered lace. An all white bouquet, filled with roses, ranunculus, lisianthus, tulips and delphiniums, with matching lisianthus boutonnières, added an elegant contrast of texture and depth to the overall aesthetic. The bride's hair in a soft, curled up-do, was accentuated by a custom-made floral hairpiece, creating a look akin to a modern-day Grecian goddess. Her makeup played into the natural, sun-kissed beauty, while the eyes sparkled and danced in shimmering gold. The look is completed with a stunning cushion halo encircling a masterpiece diamond, with stacked diamond brick eternity bands.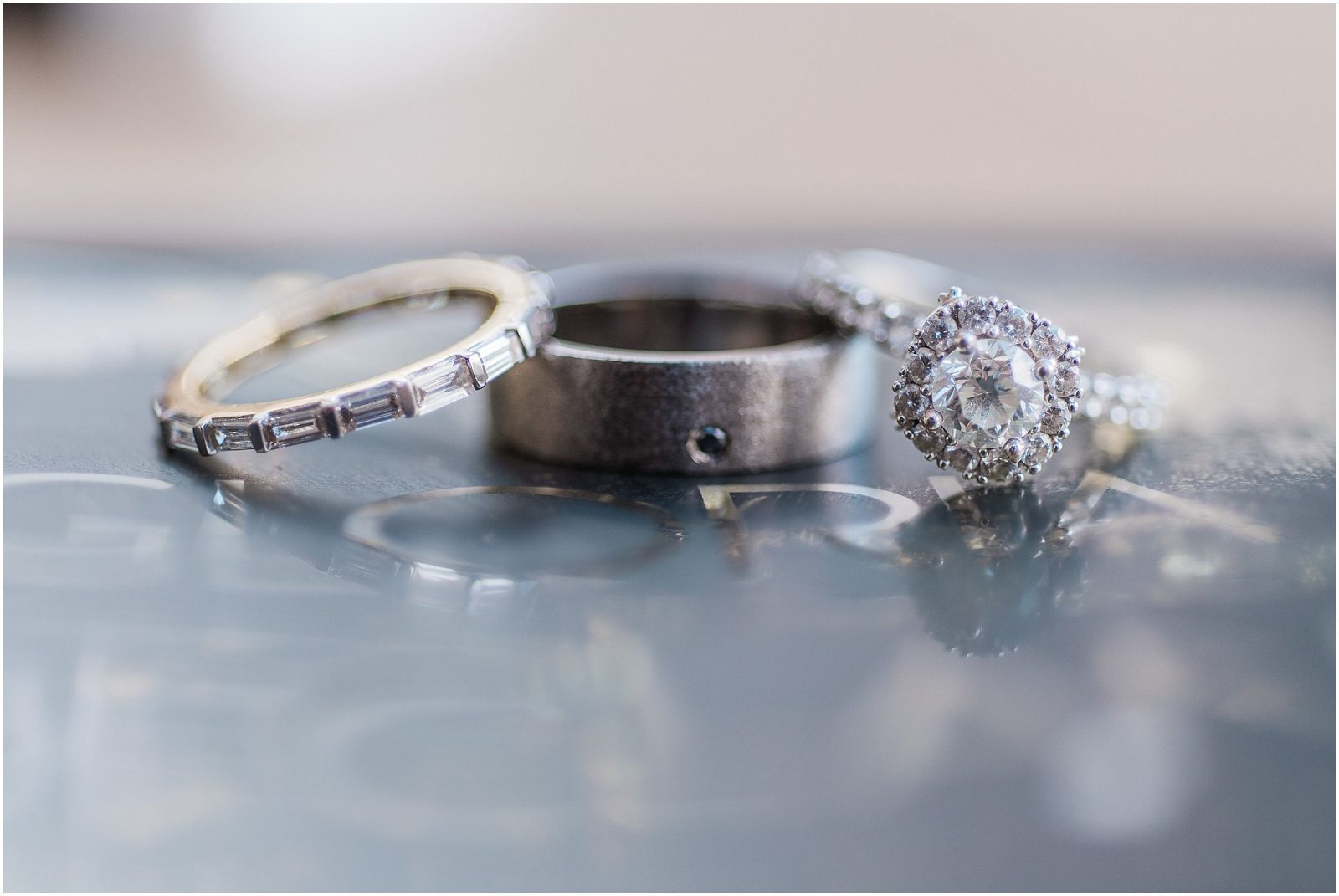 The video:

CREATIVE TEAM:
Photography: Photography by Emma
Planning & Design: Bourbon & Bloom – Weddings & Events
Venue: NAC O'Born Room
Dress: Sinder's Bridal House
Suit: L'Hexagone
Florals: Capital Florist
Make-Up: Klava Z Makeup Studio
Hair: Topknot Hairstylist
Models: Models International Management
Jewellery: Stor By Margot
Invitation & Stationery: Wishtree Invites
Hairpiece: AnaJean Custom
Nails: Esthetically Yours
Cake: Cake Whisperer
Balloons: Pearls & Lily Events
Video: Bethany Amanda Photography
Check out the feature here: